I find that every couple I work with is able to create ways to really be themselves on their wedding day.  Connie and Dan spent lots of time making their reception at the Children's Museum of Pittsburgh a fantastic representation of their lives together.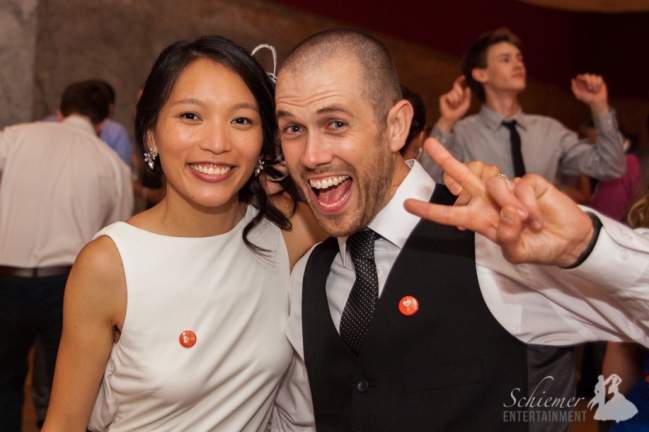 Their ceremony was held in the Art Room of the Children's Museum and featured a reading from the Velveteen Rabbit, and a banjo performance of "Rainbow Connection".  Connie and Dan also read their own vows, which were not only hilarious, but  very sweet and personal.  The customization continued as the venue was filled with unique pins made for each guest (and even the DJ!)
There was also a wonderful selection of music for me to use throughout the day.  When it was time to dance, guests of all ages were able to enjoy a mix of Motown, disco and 90′s hip hop.  Connie and Dan are creative, artistic, fun, and caring people, and they used their talents and passions to make their day absolutely perfect.