I frequently have people ask me if my clients really take advantage of the level of customization that I make available.  Truth is that most of my clients enjoy the knowledge that any part of their reception music can be customized to their preferences or needs.  Occasionally I get to work with a couple that gets truly creative, not only with the playlist, but also with tweaking the individual songs.  For example, this past Saturday I had the extreme pleasure of playing at the reception of Meghan Ferris and David Tintera at the Circuit Center and Ballroom in Pittsburgh, PA.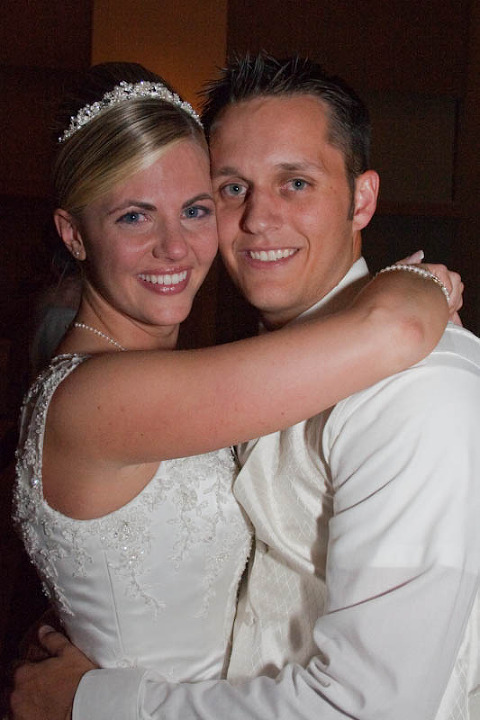 I had met Meghan and David last year, at the reception Amanda & James Kelly.  Before that, I met Amanda & James at the reception of Mitch & Nicole Patterline.  I was so excited to get to see BOTH of these two of wonderful couples again!  Not only are they incredibly awesome people, but they also LOVE to dance and party.  I need them to come to all of my weddings!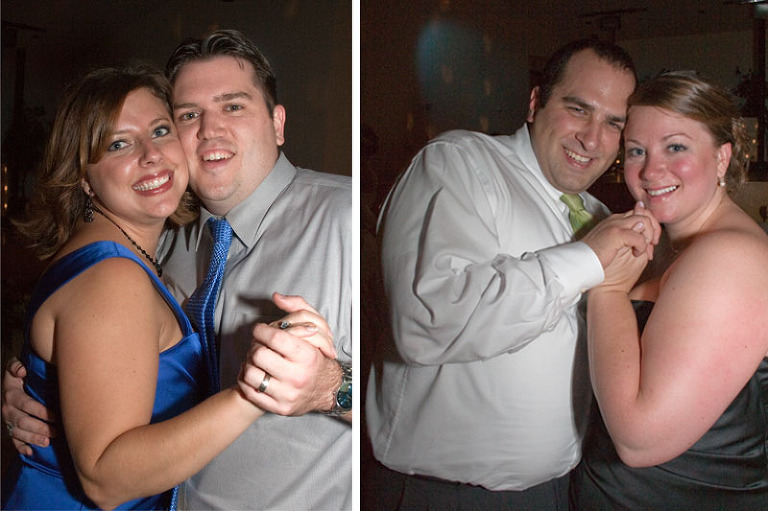 Meghan & David decided it would be fun for cocktail hour and dinner music to have a mix of oldies from the 50's & 60's as well as some contemporary hits from artists like Dave Matthews and Jack Johnson.  For their introduction and special dances they requested certain songs would be tweaked to start or end at certain points.  Meghan had a special dance with her mother where I was able to remove a verse that didn't apply.  None of these requests were unreasonable or difficult, but it made the music feel completely customized to this special day.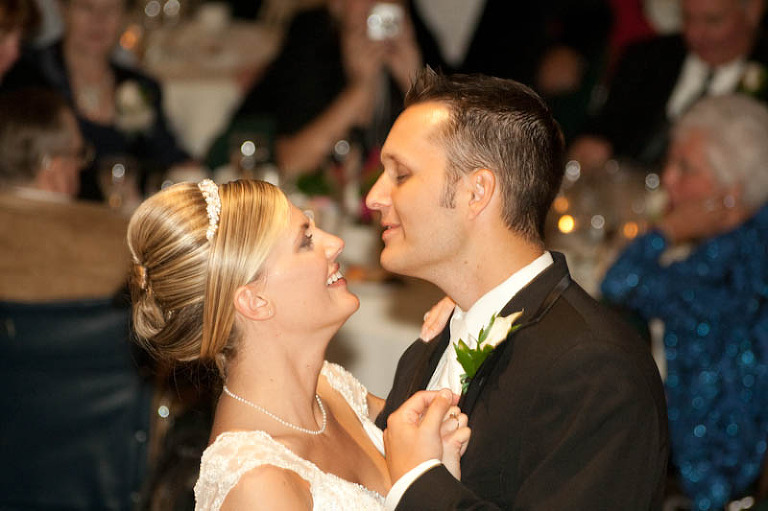 Meghan assured me that everything was perfect, especially since I had made her mother cry with tears of joy.  I get the feeling that was going to happen no matter what I played.  It was so obvious how proud all the parents were to see their children so happy.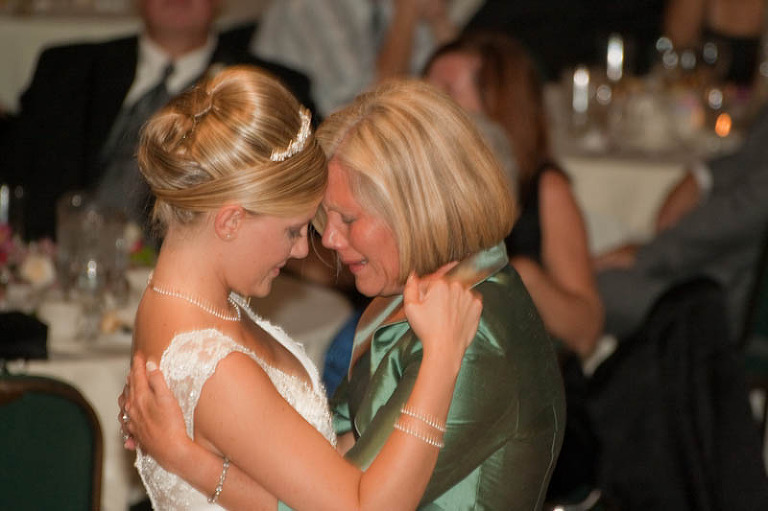 At one point in the night a group of guys tossed the newlyweds high in the air…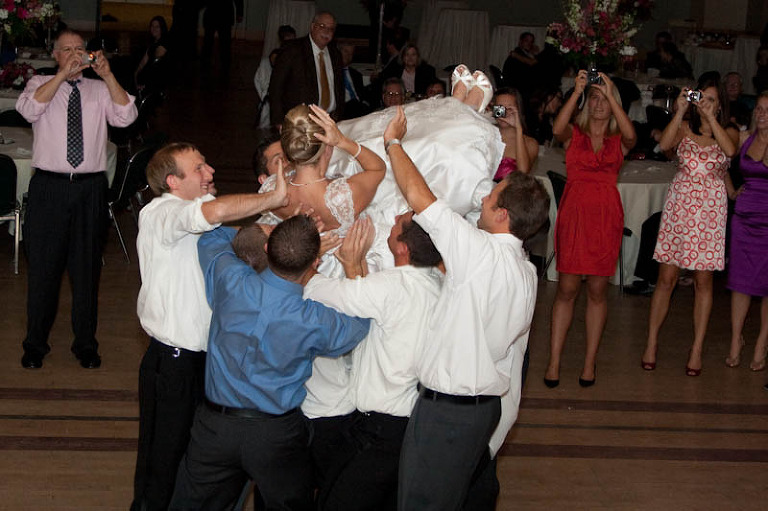 Meghan's look in this picture says it all…"Hey, be careful with that!!!"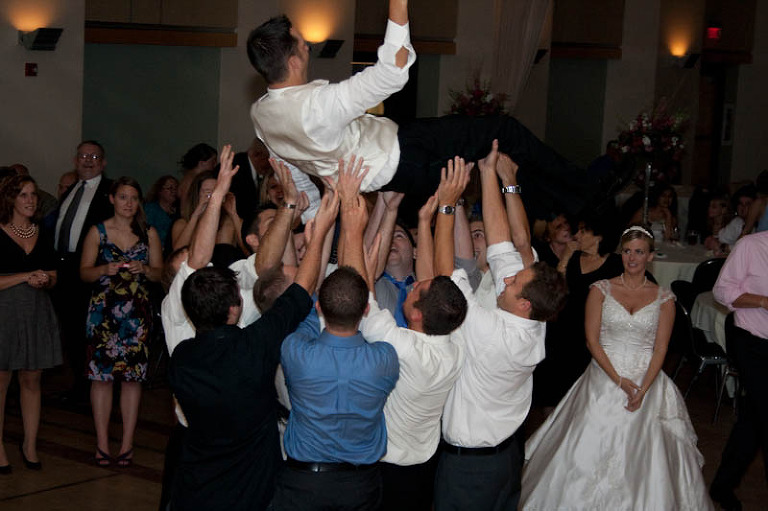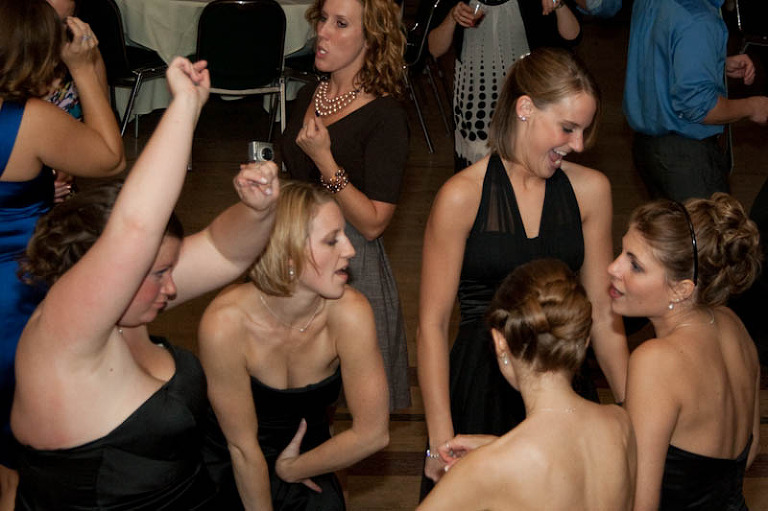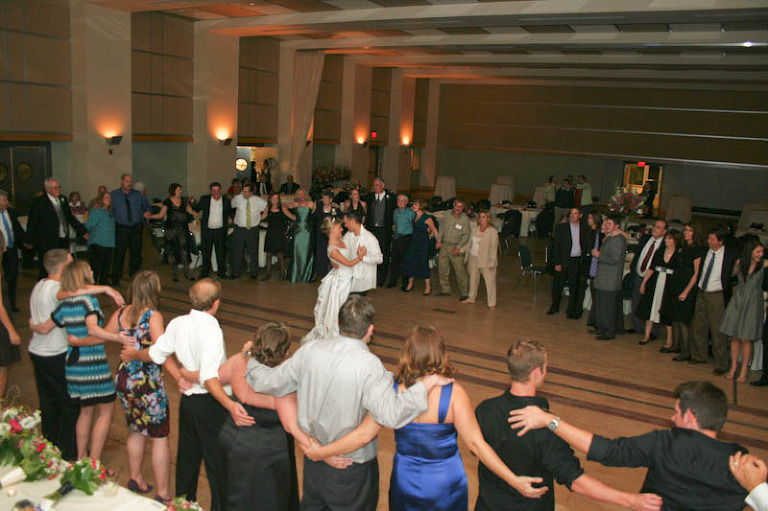 I will honestly miss working with Meghan and David on creating such a wonderful and unique celebration.  They're off now for their honeymoon in Mexico but perhaps when they return they can start planning a HUGE first anniversary party!  I'll be ready!!!