It's always hard for me when I reach the last wedding of the year.  While I'm sure a break in the action is good for me, I love going out each weekend to DJ such amazing events.  I'm thrilled to have had a wonderful and intimate reception as the way to end a perfect year.  This weekend I was fortunate to be the DJ for Amanda King and Joshua Lavallee's reception, held at the Carnegie Alumni Center located at Grove City College.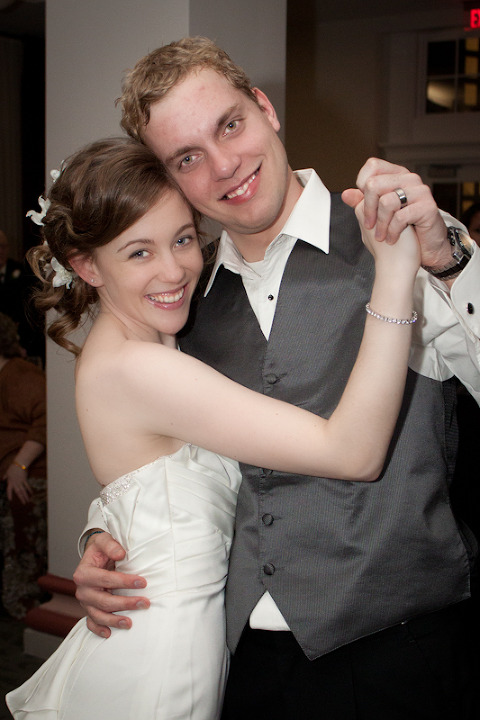 Amanda and Josh planned an elegant and romantic celebration for themselves and 80 guests.  The room was perfectly prepared for a fun and relaxing evening.  Instead of a traditional wedding cake, they chose to have tiers of delicious cupcakes!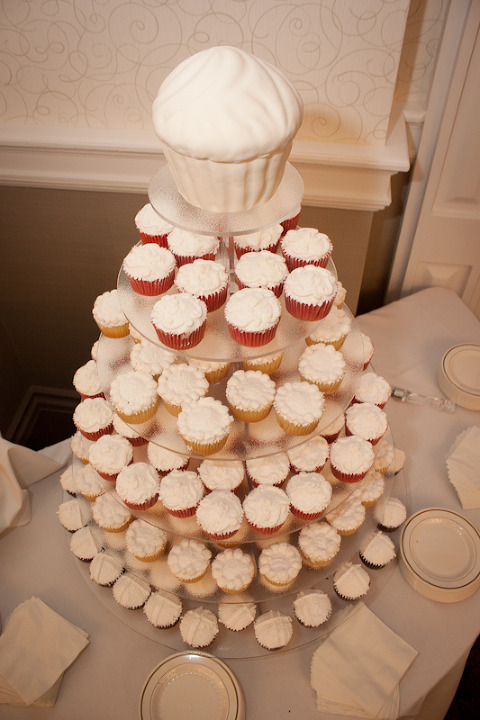 After their grand entrance, the newlyweds had their first dance to Our Lady Peace's "Somewhere Out There".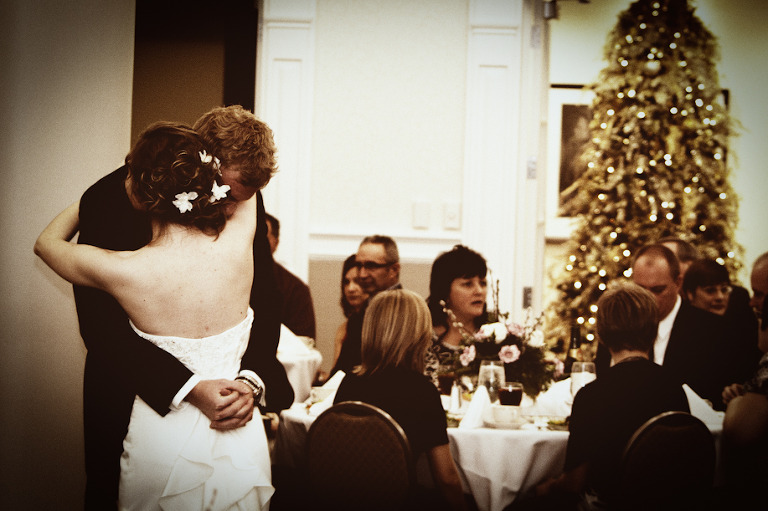 Working with Amanda and Josh was a terrific experience.  They were very easy going and just wanted their reception to be something all of the guests would appreciate.  The music was diverse and fun, including 40's swing, modern crooners, 80's hits, and some newer songs.  The variety kept their guests dancing and singing all night.

After dinner, the groomsmen did a dance to Haddaway's "What Is Love" (from Night At the Roxbury).  I have to say, Josh had some awesome moves!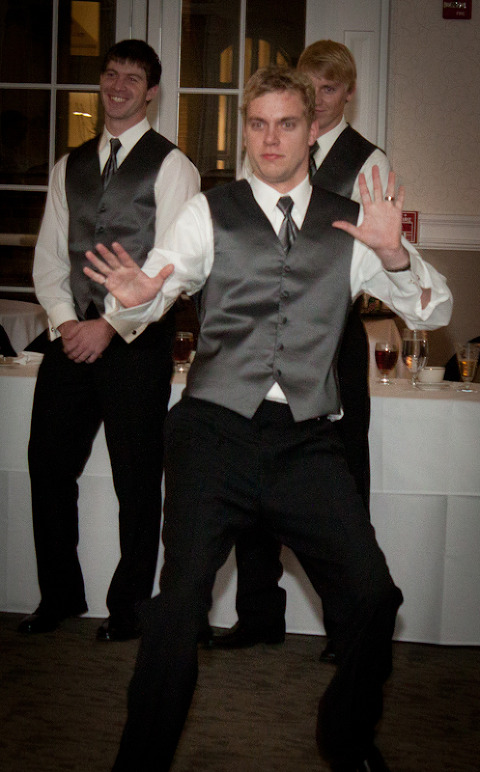 Smaller weddings can be great when the guests are this fun and friendly.  After dinner, everyone felt comfortable enough to jump up and join in the dancing.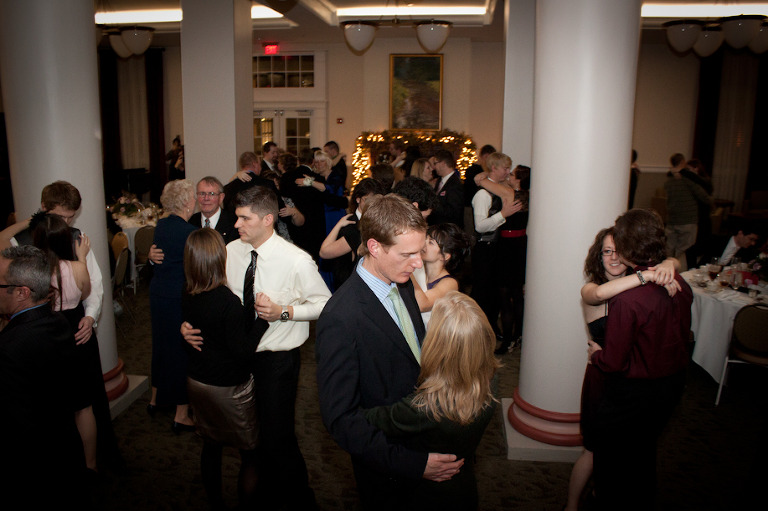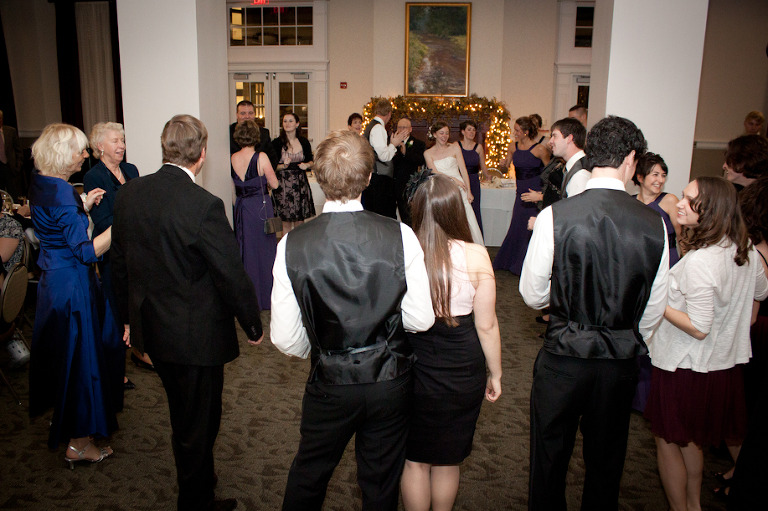 Amanda's grandfather came out to do a Fox Trot with the bride.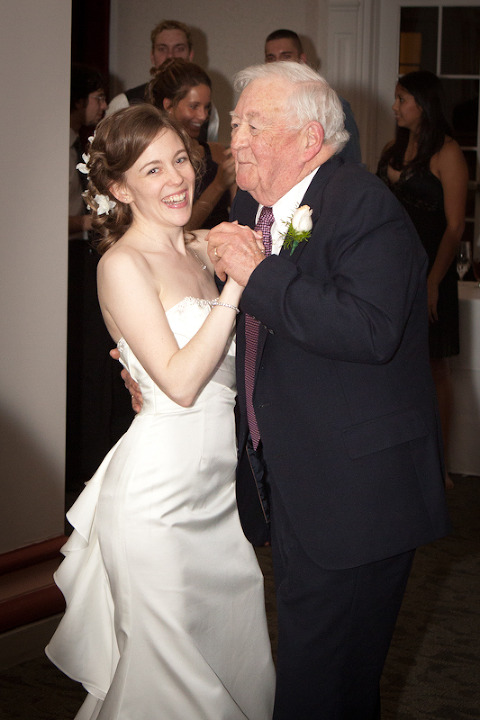 Towards the end of the evening, Josh took time to dance with Amanda's mother and grandmothers… it was so sweet.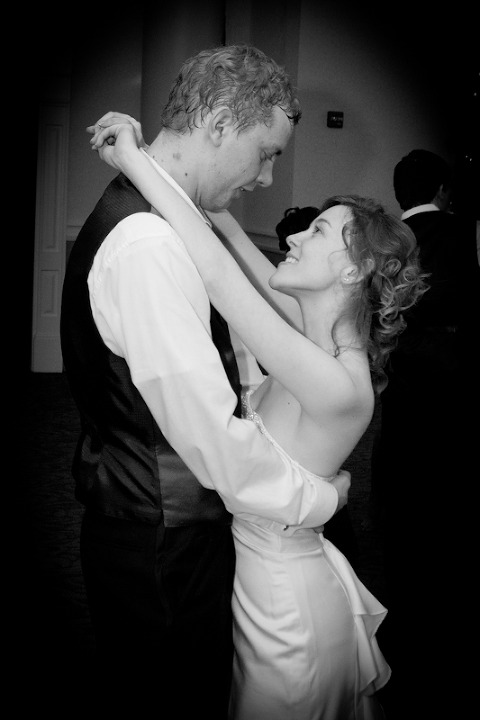 People ask me, "what is your favorite amount of guests at a wedding?".  Honestly I don't really have a preference for large, medium, or small receptions.  My favorite type of wedding is the one where the Bride and Groom leave knowing that they had their ideal celebration.  Watching Amanda and Josh, it was obvious that they were thrilled with everything that had happened on their big day.  For me, I wouldn't have wanted to end 2010 any other way.