Everyone knows that your wedding day is the one day when you're allowed to do everything your way.  I find that the people who have the best receptions are those who are willing to remember that their guests are the most important part of the celebration.  This weekend I was able to DJ for Lindsay English and Adam Schwab's wedding at the Harmar House in Pittsburgh, PA.  These two were sure to include their friends and family in the special day, which made it one that everyone was able to enjoy.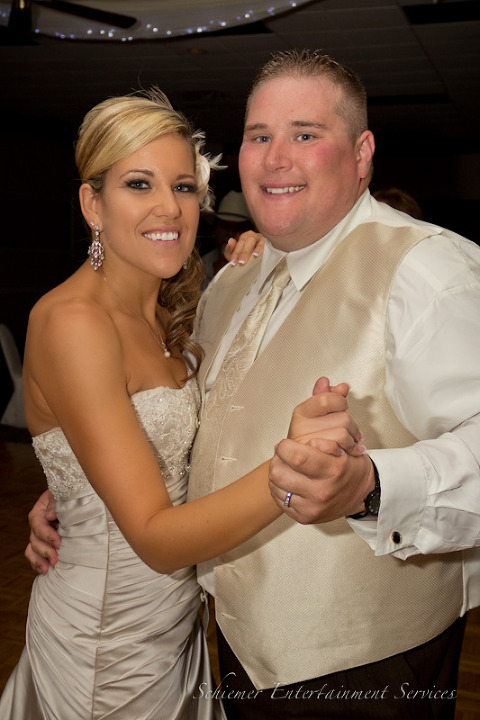 It was clear from the beginning how important their guests were to Lindsay and Adam.  They spent time visiting with everyone, and allowed for many different styles of music so that all their guests would want to get up and enjoy the celebration.  After dinner they had a few special dances which were emotional and beautiful.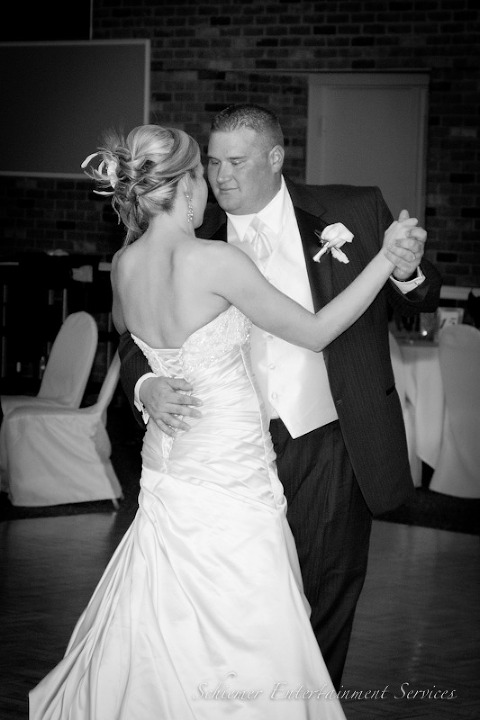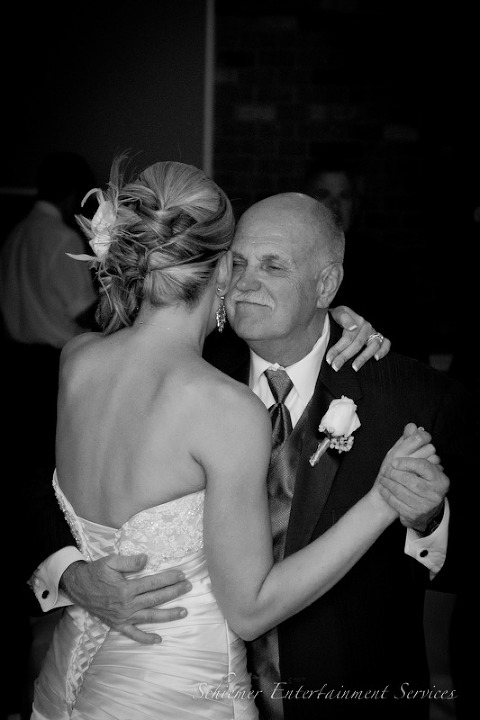 With lots of time to enjoy themselves, we were able to cover music from all genres including country, rock, swing, 80's, and modern music.  It was awesome.

The large dance floor at the Harmar House gave lots of room for everyone to join in the party.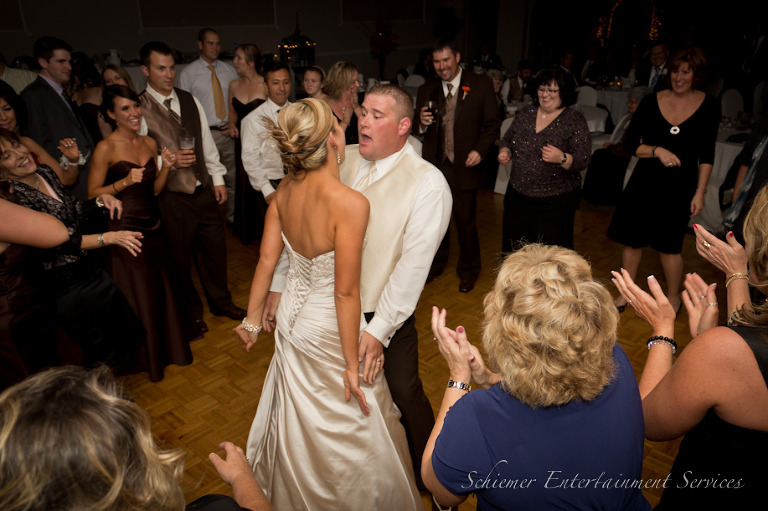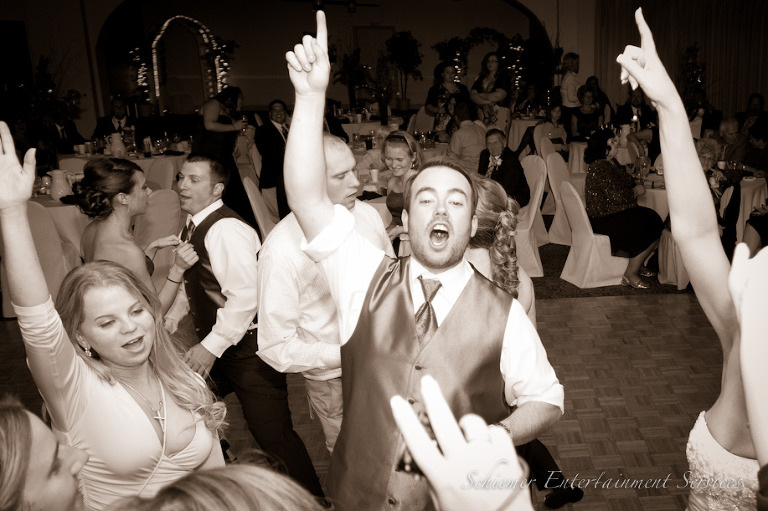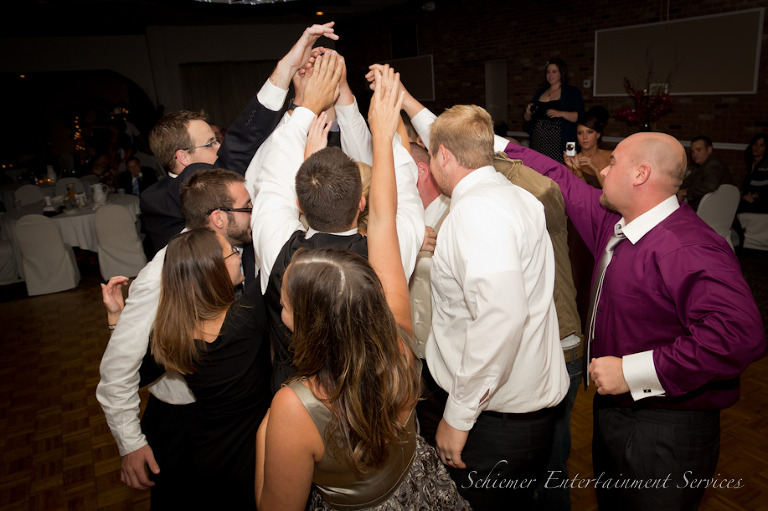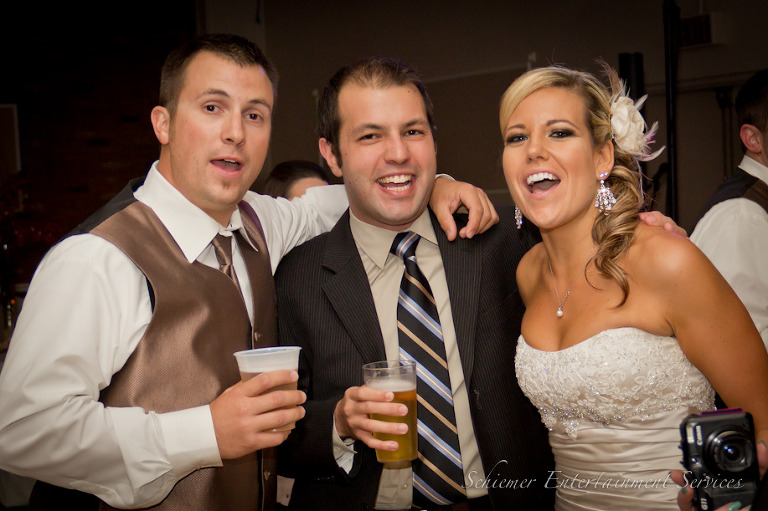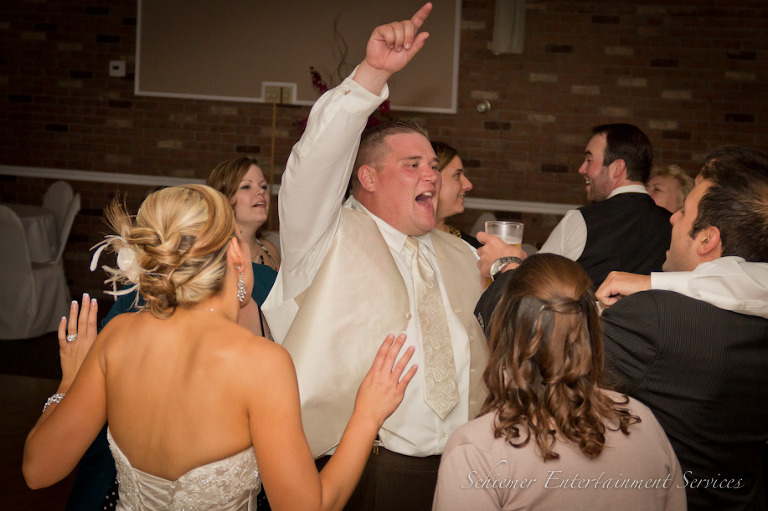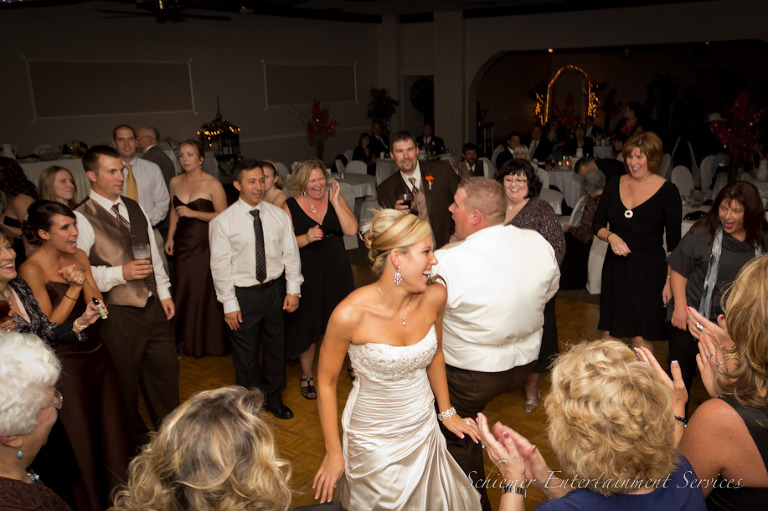 It's great for me as a DJ to get to get to work with such honest and giving people.  Because Lindsay and Adam  were sure to put their focus on their friends and family, their day was one that was special to everyone.