If you read through my entries here, I hope people understand how much I do enjoy getting to DJ at so many wonderful and elegant weddings in Pittsburgh and throughout Western Pennsylvania. The end of the year always brings a variety of emotions, since it's about time for some much needed R&R, but it's hard for me to take a break from doing something I love to do. I can't imagine a better end to this marvelous year than the fun-filled wedding reception of Becky Richards and Alex Youngdahl held at the Olde Stonewall Golf Club in Ellwood, PA.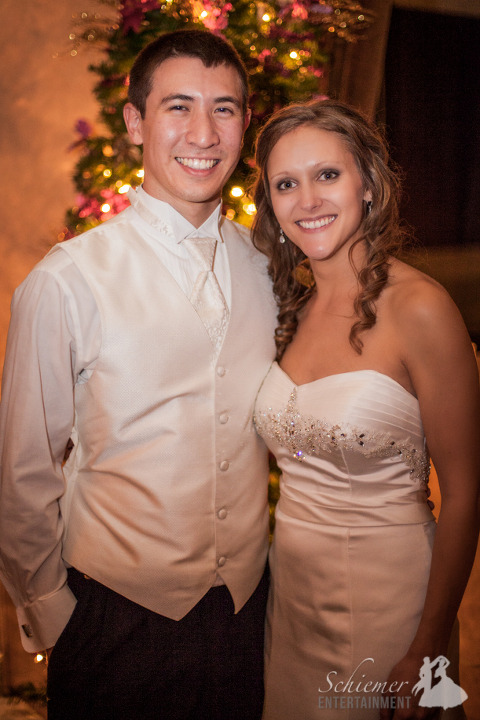 I've said many times that Old Stonewall is the best castle in town. Having everything decorated for Christmas really made the room look elegant and festive. Becky and Alex continued the castle theme throughout the reception details, most notably on their beatiful and unique cake.  Becky and Alex gave me a lot of freedom when it came to the music of the evening. They chose their special event songs and guided me to the right styles of music to get everyone dancing and celebrating. Becky and Alex's friends were ready to get the party started! Once the Bridal Party started to dance to the Black Eyed Peas, all the guests joined in the celebration.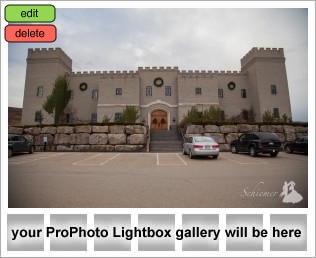 The end of the night came way to soon for everyone (including me). Before the couple could head off to their honeymoon in Punta Conte, their friends and family gave them a giant group hug as the final song ended! It was the perfect ending for me as well, as I end a memorable and extraordinary year of weddings.