Wedding planning is a ton of work.  For some people, hiring a planner to help plan out all the details is a great option to keep from getting overwhelmed.  Nicole and Justin, on the other hand, had no problem at all putting together the perfect wedding reception for their epic celebration at the Pittsburgh Renaissance Hotel in downtown Pittsburgh, PA.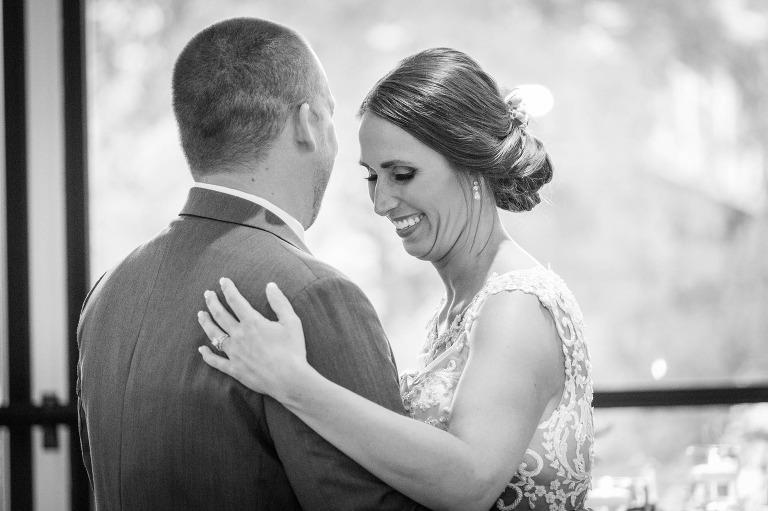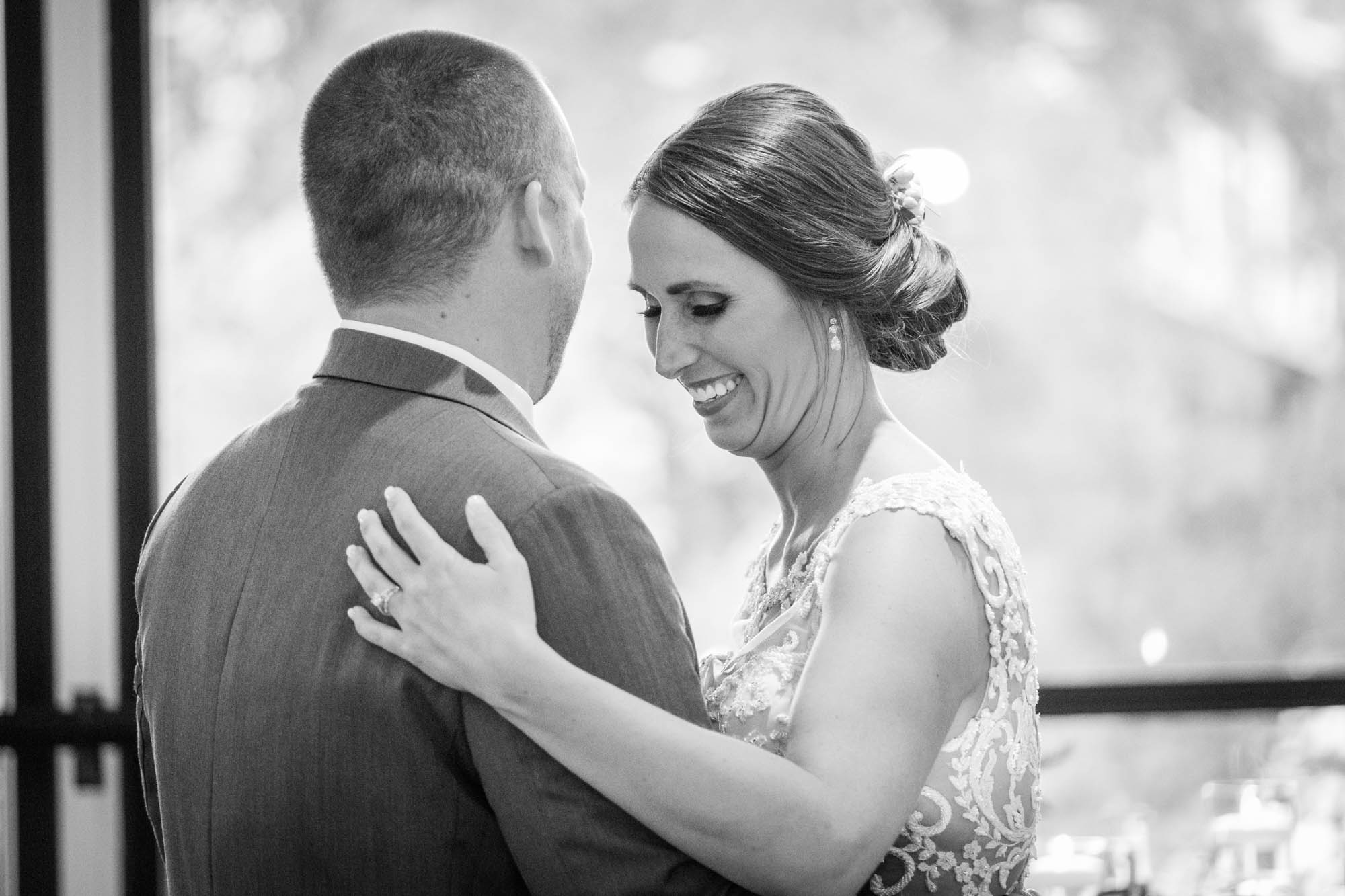 The atmosphere at the Renaissance was spectacular, with lots of custom details including two caricature artists, uplighting, monogram, a fantastic cookie table and even special dog treats for guests to take home for their fur babies.  The ballroom also features one of the best views of the bridges and PNC Park!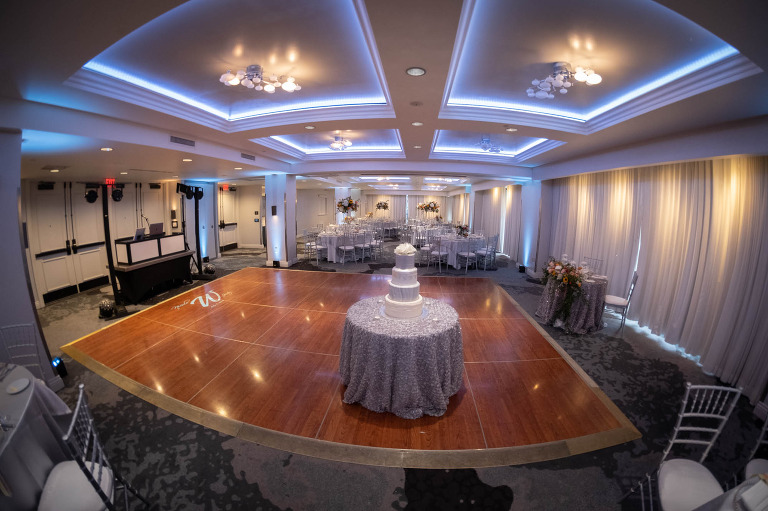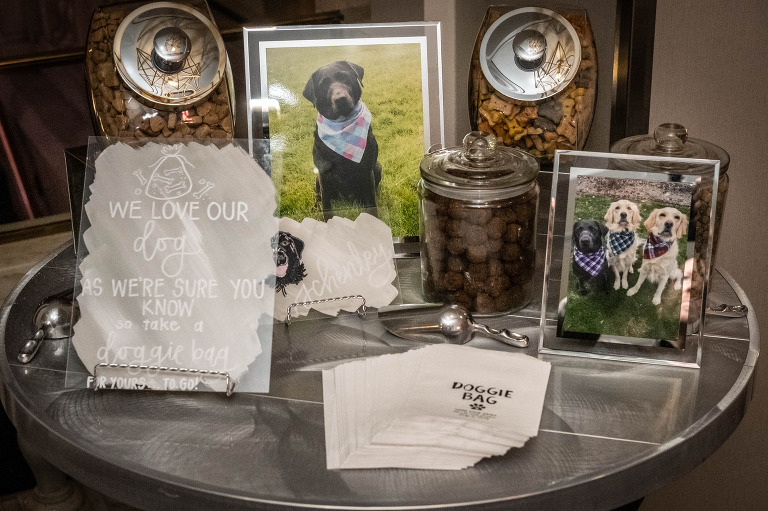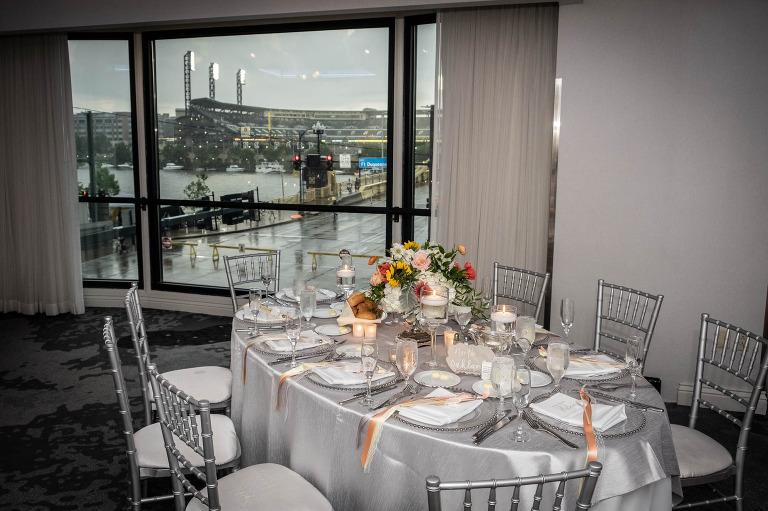 Nicole and Justin worked hard to provide me excellent song choices for me to play throughout the evening.  There was a wide variety of music for guests to enjoy, everything from country to rock to top 40 hits from the 80s through today.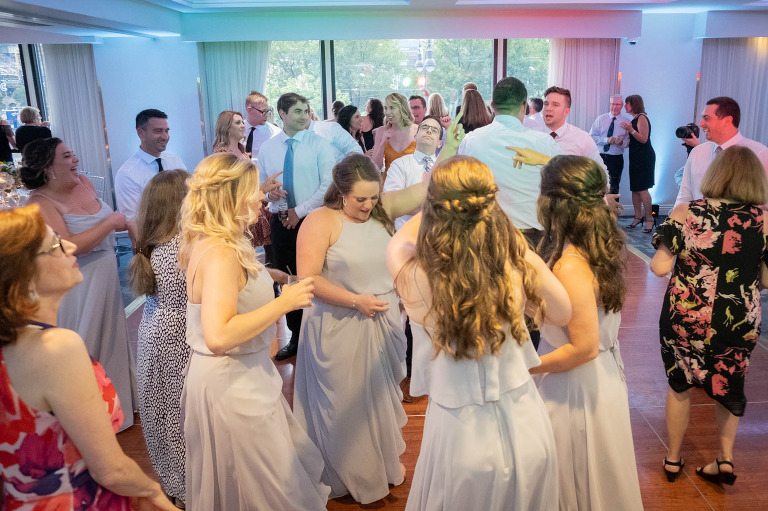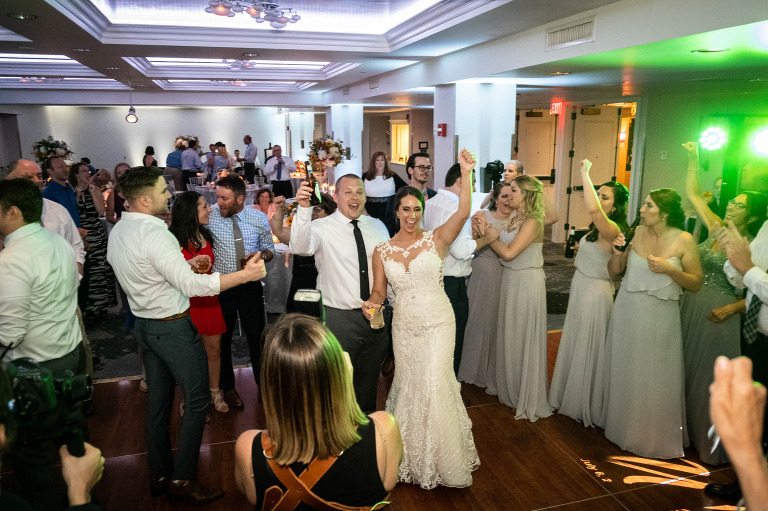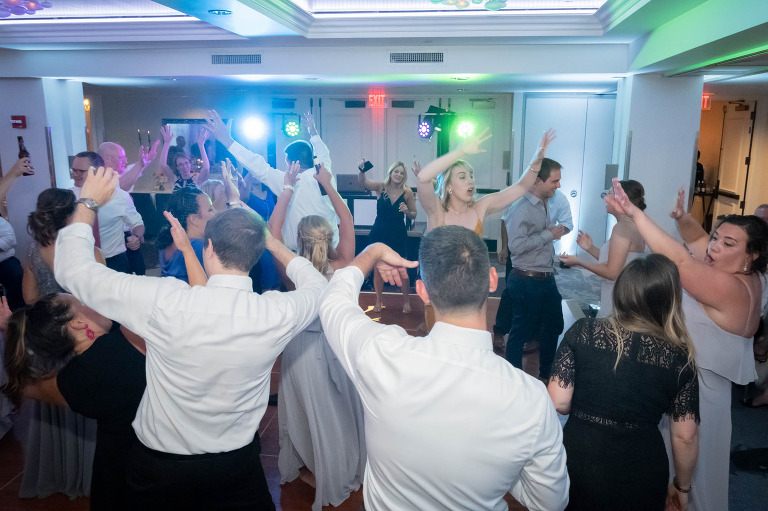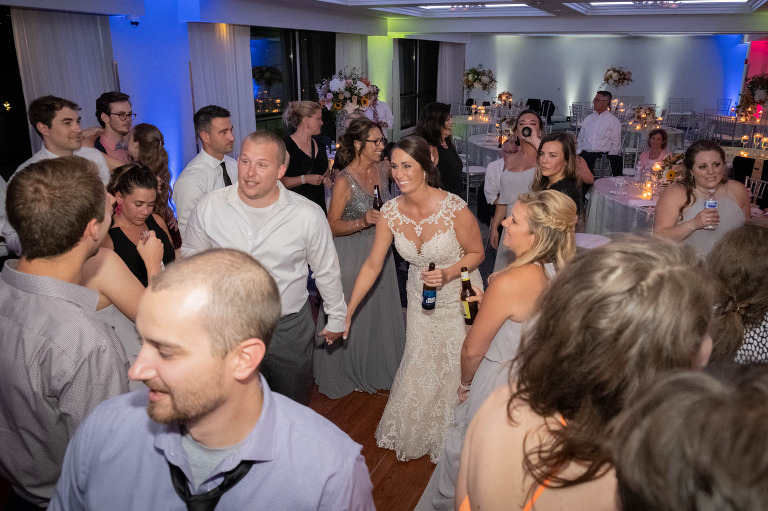 After the final song, Nicole and Justin prepared a special grand exit to end the evening.  All of their friends and family left the ballroom and cheered for the happy couple as they descended the grand staircase of the hotel.  There was cheers and laughter as the after-party began and the newlyweds got to relax and enjoy the success of their perfect wedding day.