This past New Year's I had the privilege of playing at an amazing wedding at the Sheraton, Station Square.  At the reception, I had the best time working with an awesomely talented photographer, Meaghan Elliott.  Meaghan recently moved to Pittsburgh and has quickly started to embrace life in the 'burgh.  Her great work, professionalism, and outgoing personality should quickly make her one of the area's most sought after photographers.
When she contacted me about providing some answers to some very interesting DJ questions for her blog, I was happy to oblige.  She even included some photos of me loving what I do.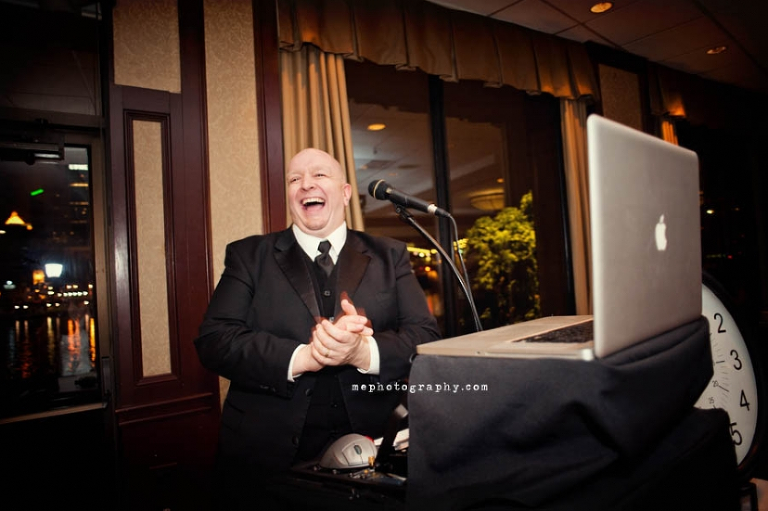 Check out the entire interview on Meaghan's  blog.
Be sure to see all of Meaghan's fantastic work on her website.