Often when I meet with prospective clients for my DJ service, they'll ask just how much the music for their wedding reception can be customized.  I always assure them, that if they choose, they could pick 100% of the music to make their day exactly as they wish.  By the time the wedding rolls around, some couples have chosen only a few selections, but there are instances where I get to work with couples who are passionate enough about their music choices to supply me with all the songs I'll need to make the day a total success.  This weekend at the Carnegie Museum, I was able to help Jaime Azzara and Matt Lagoy put together an amazing, romantic, energetic and unique playlist for their beautiful Pittsburgh reception.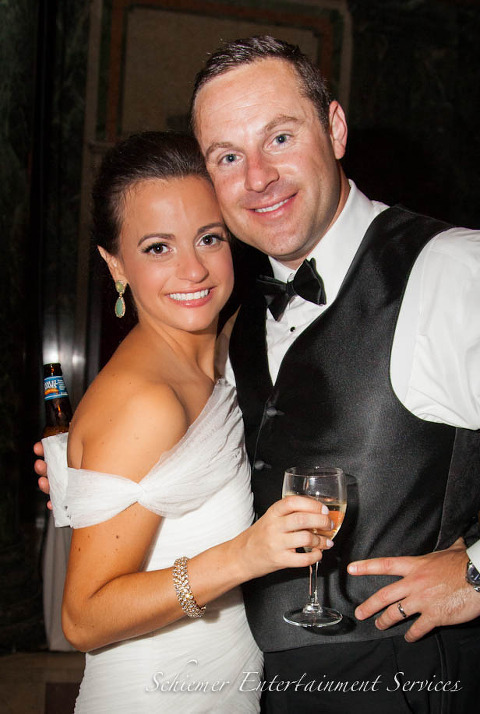 The Carnegie Museum is one of my absolute favorite Pittsburgh reception venues.  The beautiful marble in the Music Hall foyer is always stunning.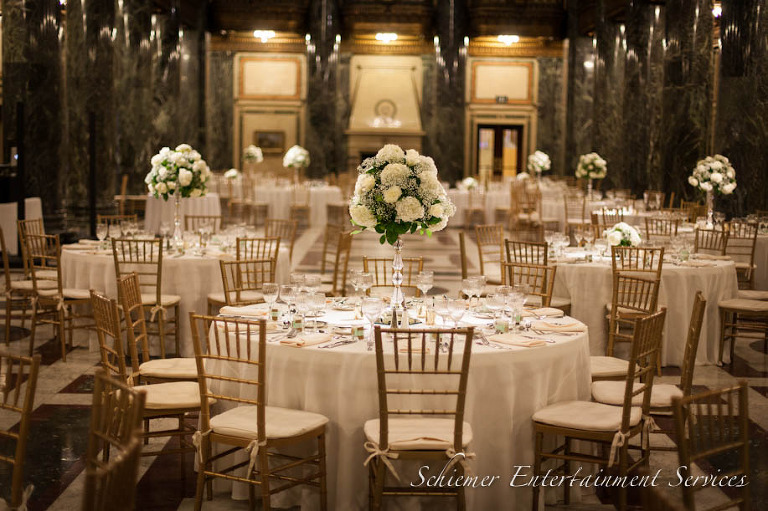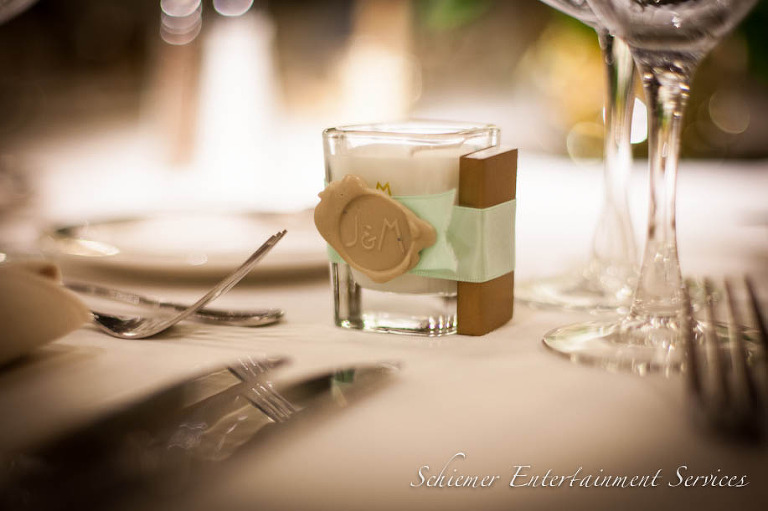 Matt and Jaime worked extremely hard on choosing music that not only reflected their taste and style, but also was guaranteed to get everyone up and dancing.  I created quite a few custom mixes for the occasion, so we were sure to be able to fit in all the songs that the newlyweds wanted to hear.

As the guests watched from the balcony of the museum, Jaime and Matt had their first dance together.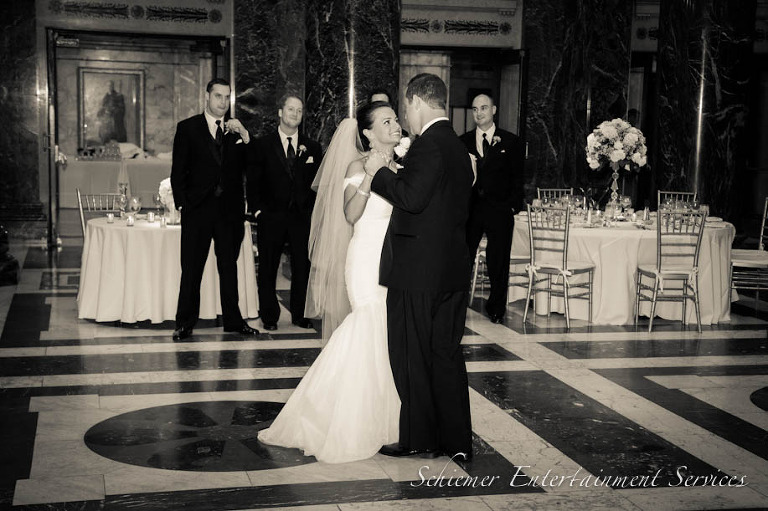 After dinner, we wasted no time getting the dance floor going, and the celebration began!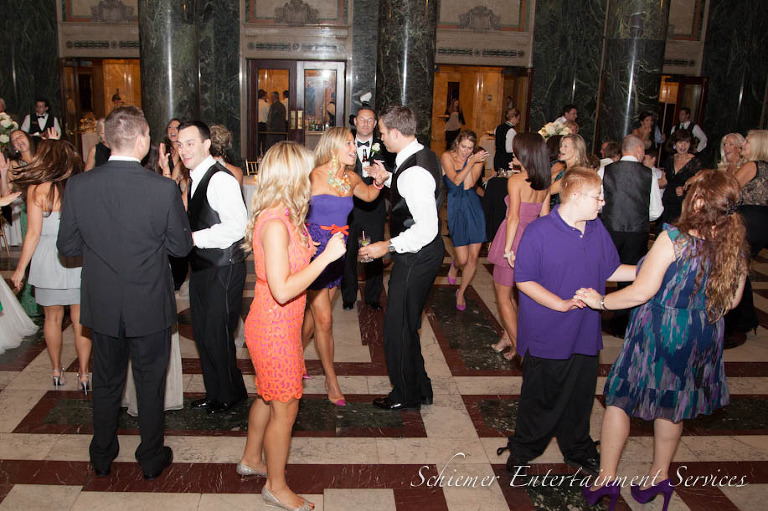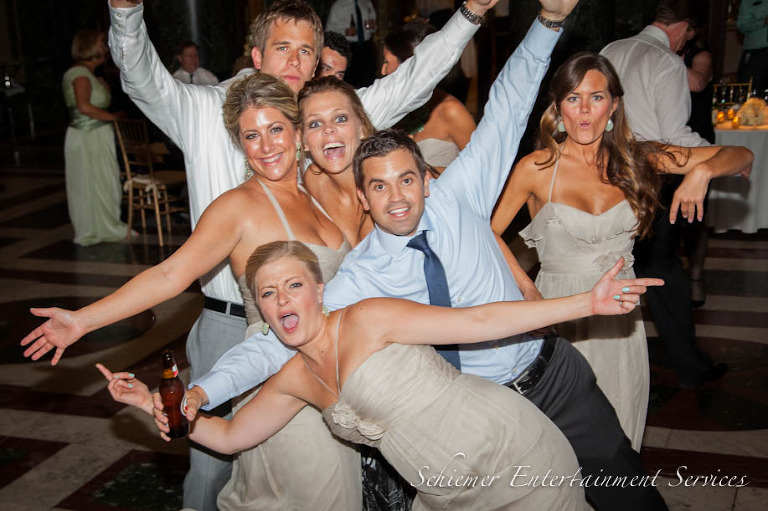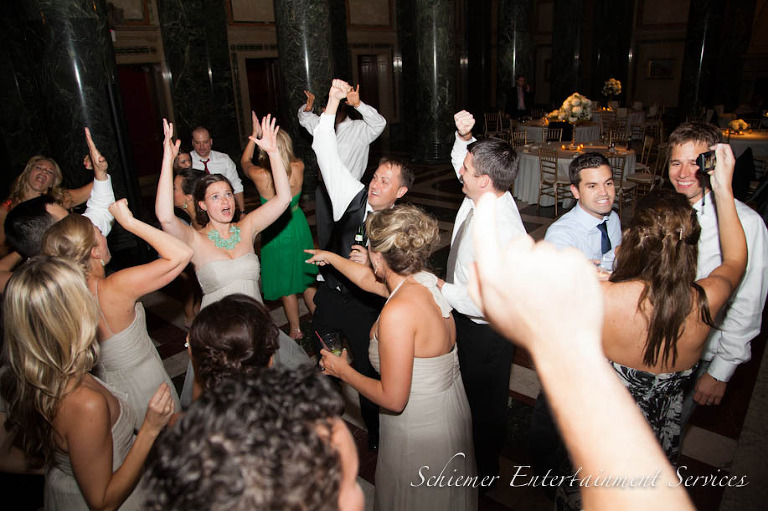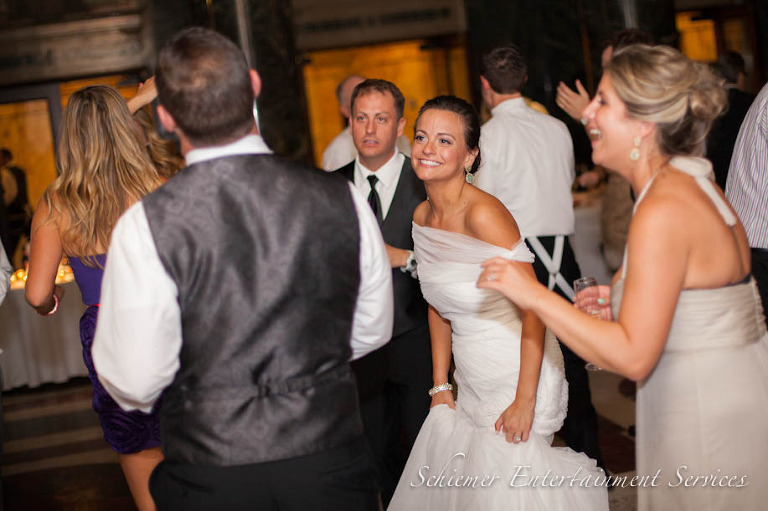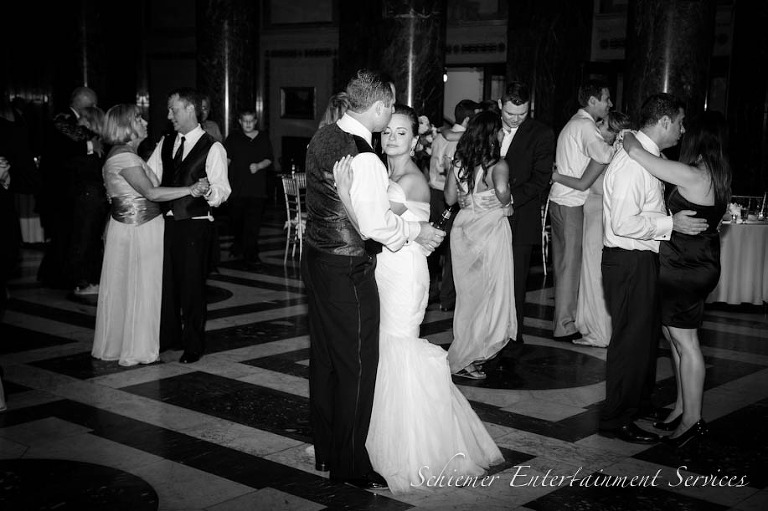 As a wedding dj, it's fun for me to work with a couple as passionate about music as I am.  I'm thrilled they put their faith in me to make sure everything went as they had planned.  I want to send big thanks and good wishes to the newlyweds as they leave for their Hawaiian honeymoon.