Wedding receptions can be many things, but most of all, they should be FUN!  It's so easy to get caught up in the stress of the big day, I think it's great when I see couples let go and just enjoy all the wonderfulness that is going on around them.  Clairissa and Luke were the perfect example of this as they were able to spend lots of quality time with their family and friends during their epic celebration at the wonderful Laube Hall in Freeport, PA.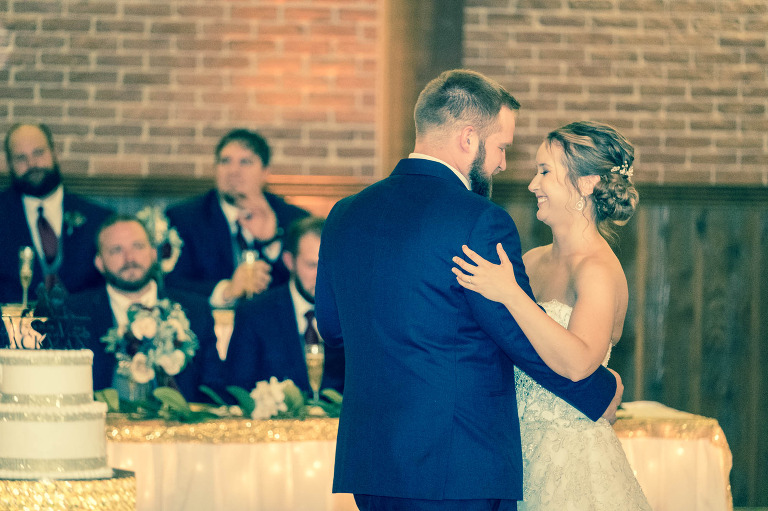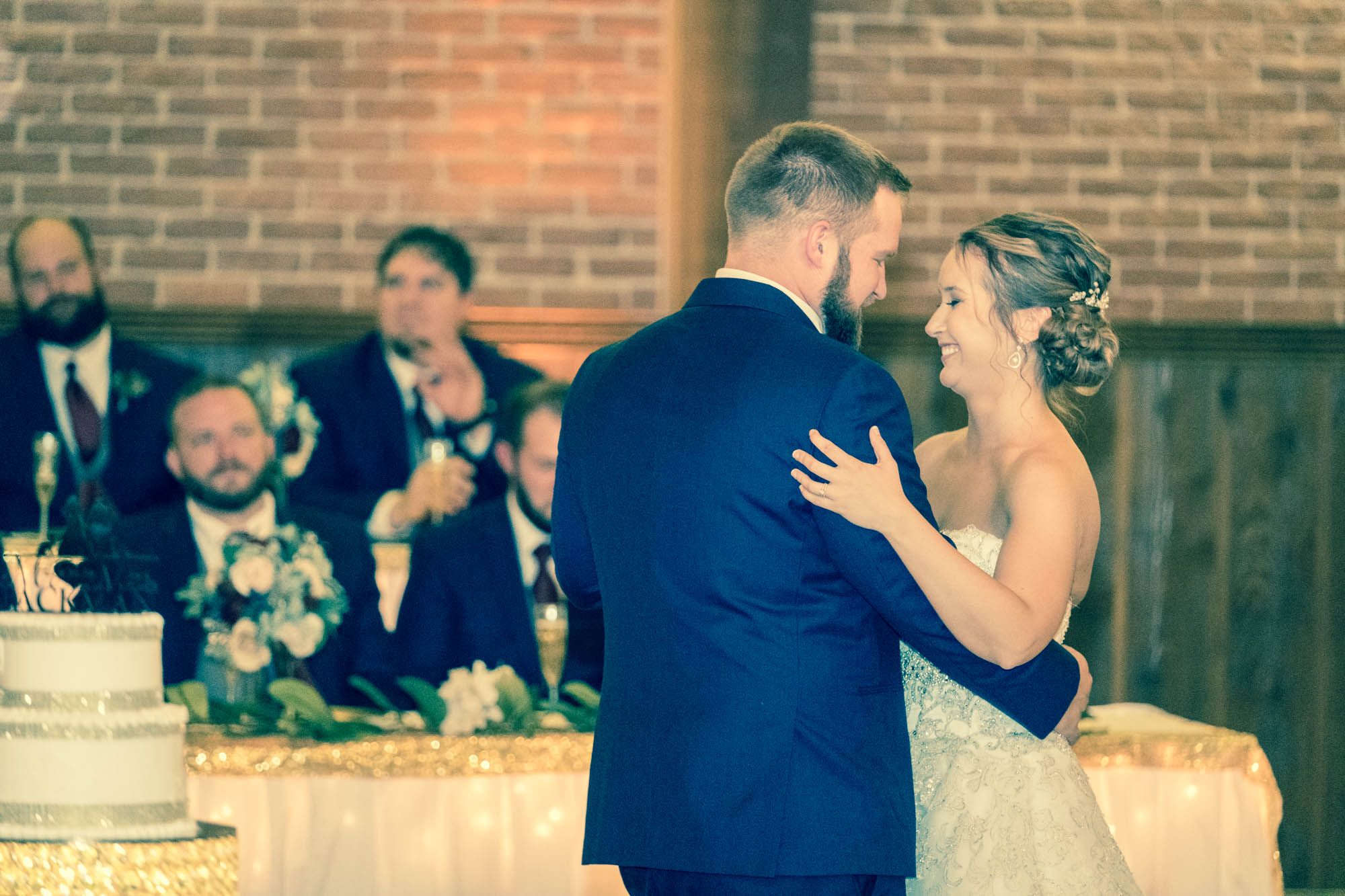 Laube Hall is a fabulous venue with lots of room and a great big dance floor.  I was glad I could provide the uplighting and a monogram for Clairissa and Luke, but I don't think anything topped their awesome cat themed cake topper!  Once dinner and the formal dances were complete, everyone was ready for a dance party that included everything from Top 40 to Country to some classic hits.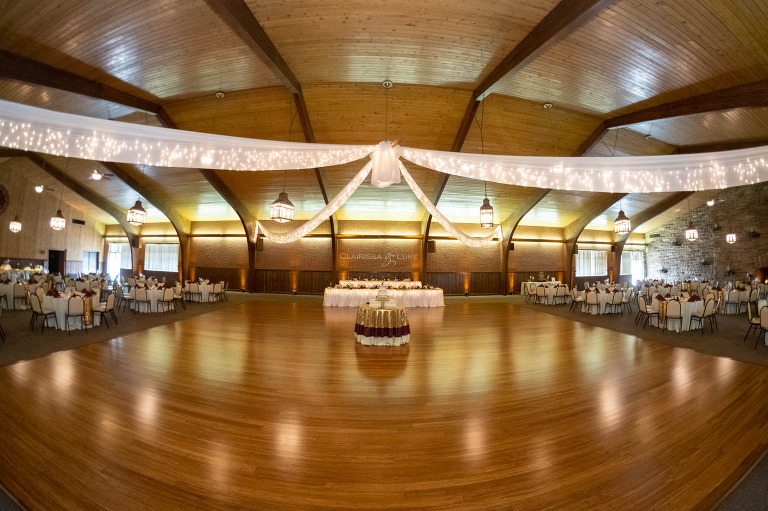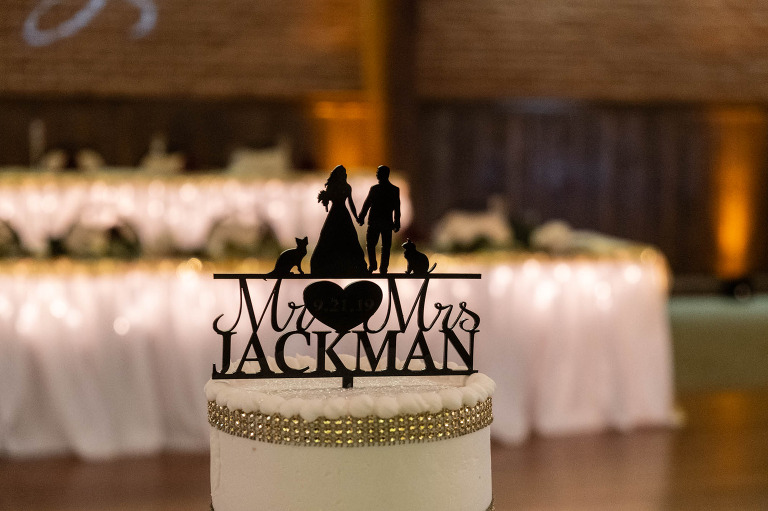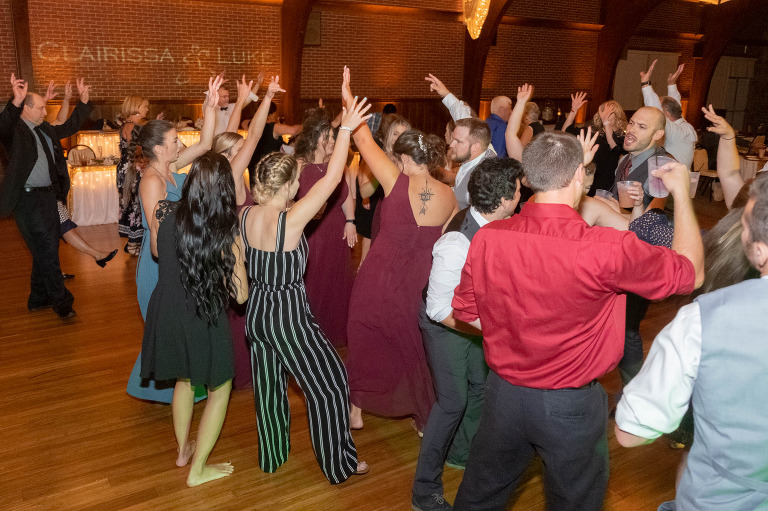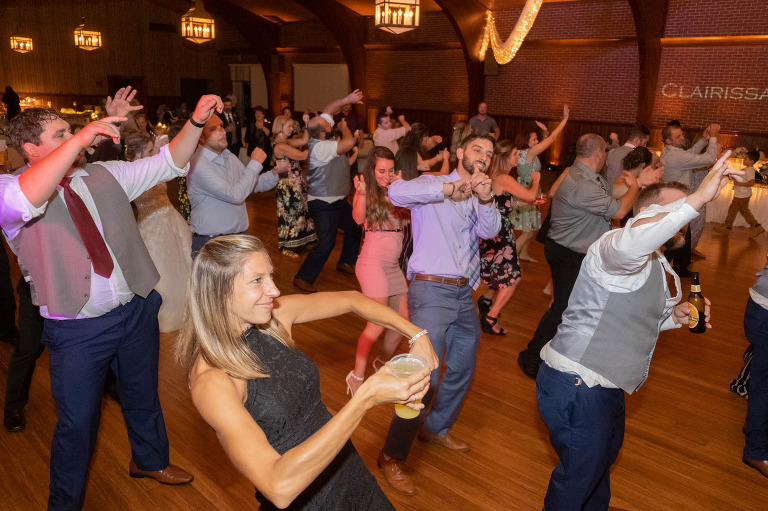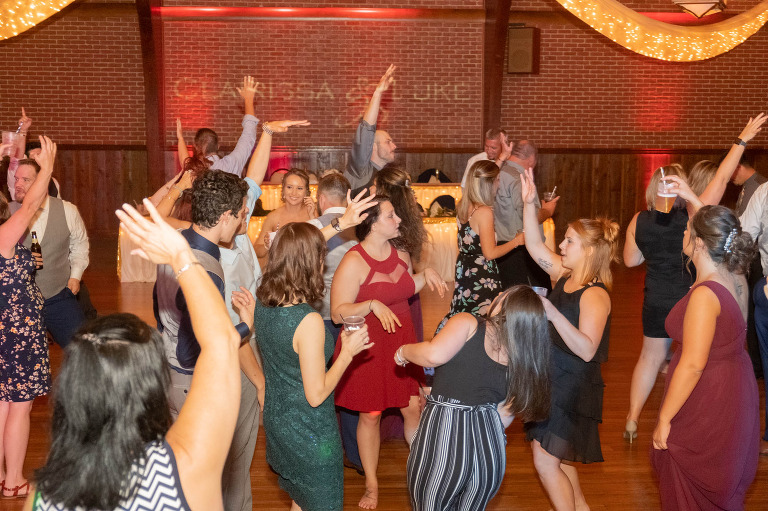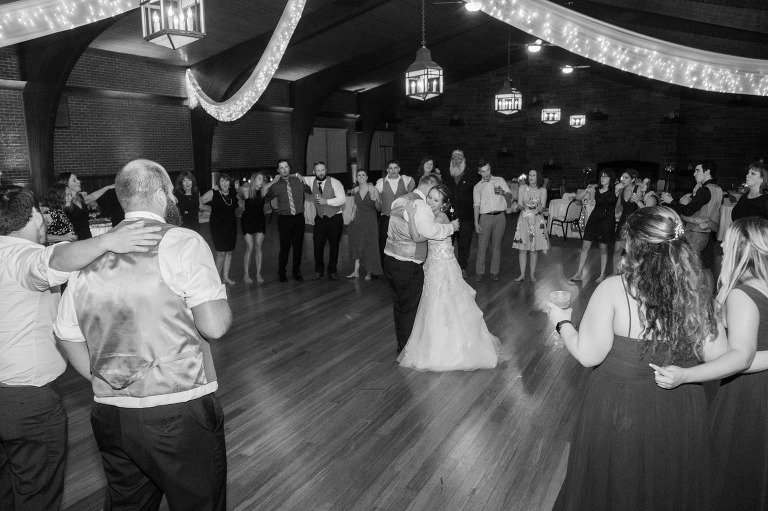 Clairissa and Luke were sure to enjoy every moment of their wonderful celebration.  Every time I would look, they were engaged with their guests, and everyone laughing, singing and dancing all the way until the very last song.  After all of the excitement, the happy couple will finally get a chance to slow down as they head off to the Riviera Maya for a well-deserved honeymoon.