Couples ask me all the time how they can fit in a little more time for dancing at their wedding reception. It can be so difficult to figure out the perfect timeline that includes everything they want AND an epic dance party. Angelica and Mark took a fantastic approach and made most of their reception into one continuous and completely fantastic dance party.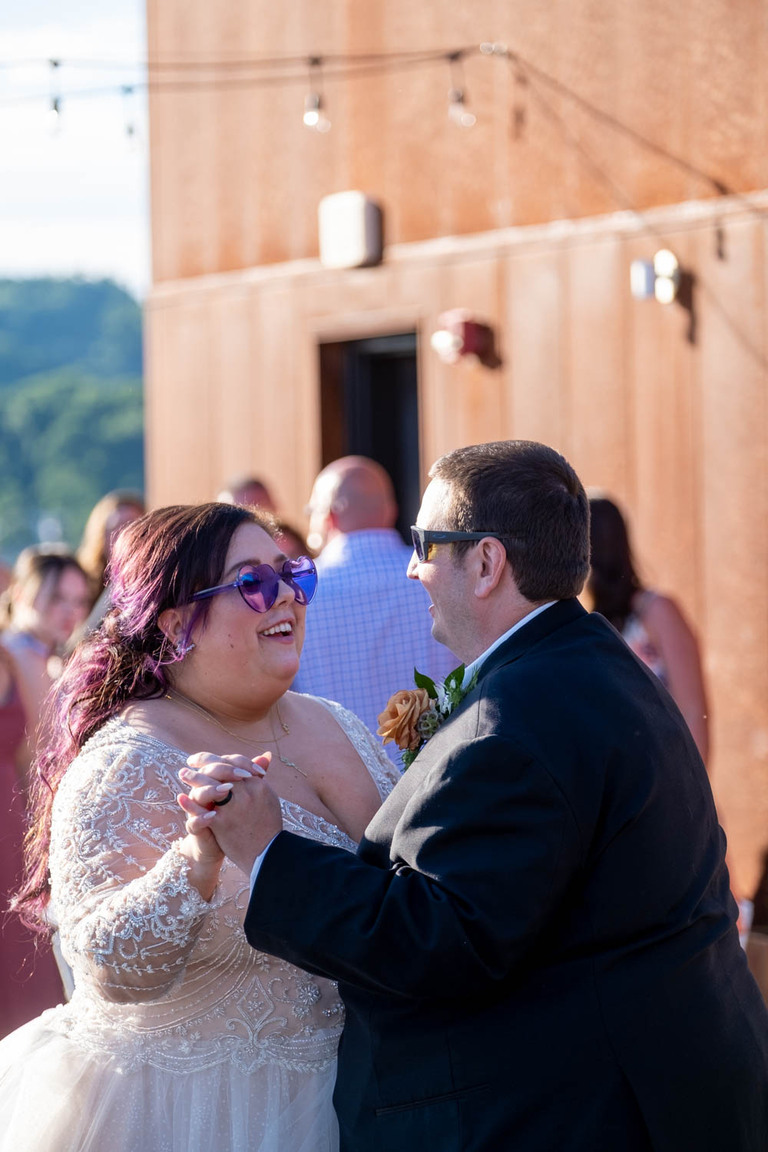 Their ceremony and reception were held at Over Eden in Lawrenceville. The rooftop location provided tons of space and amazing views. Once the newlyweds had their grand entrance and special dances, guests were able to dance and celebrate along with grabbing dinner and cocktails. Having so much time for dancing allowed me to play music from every genre imaginable. Everyone was able to join in the party!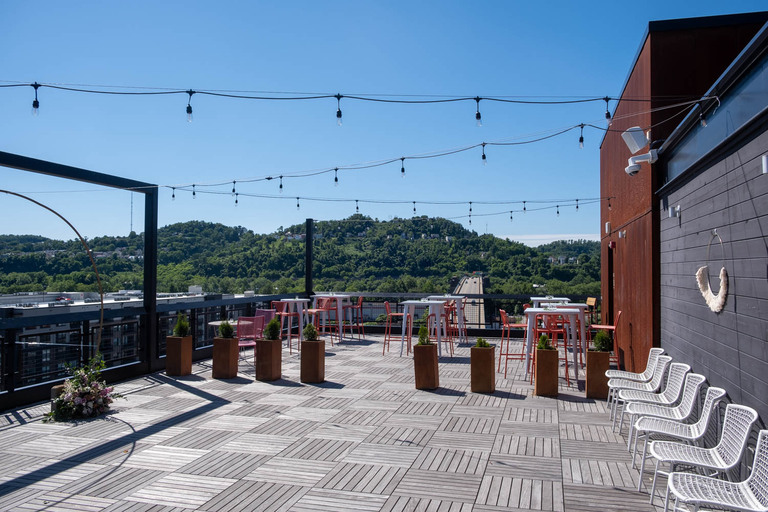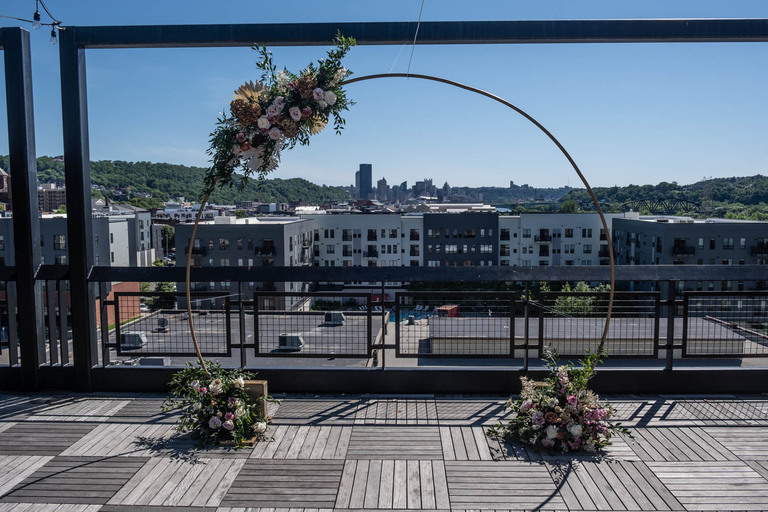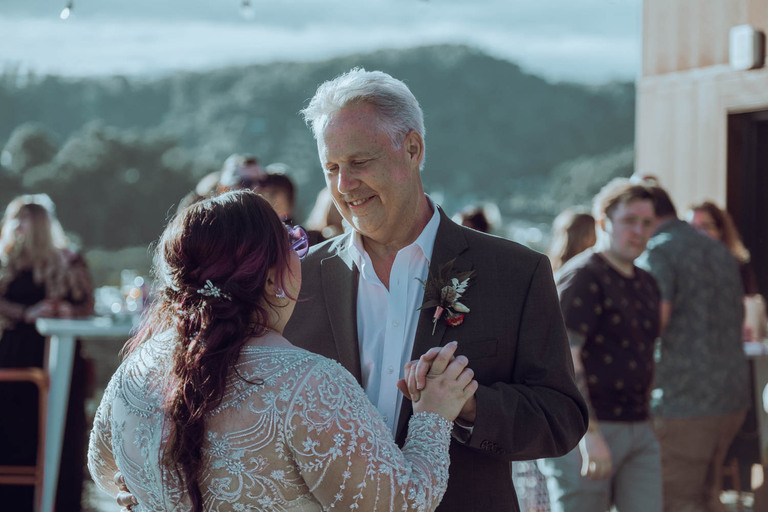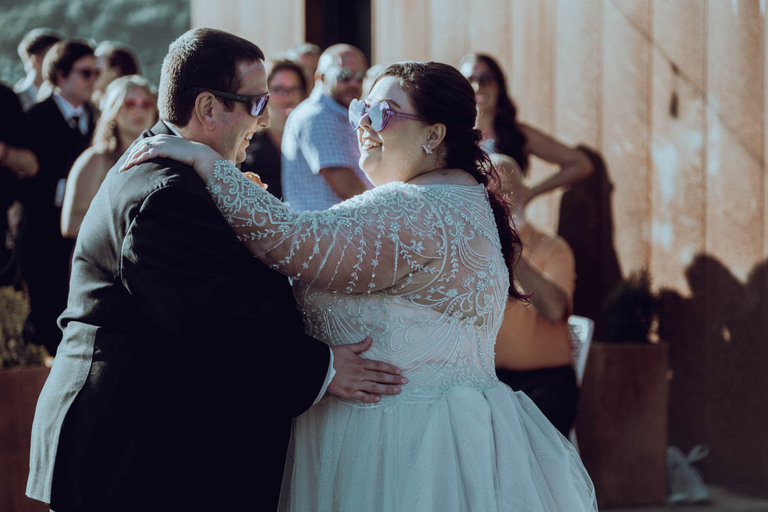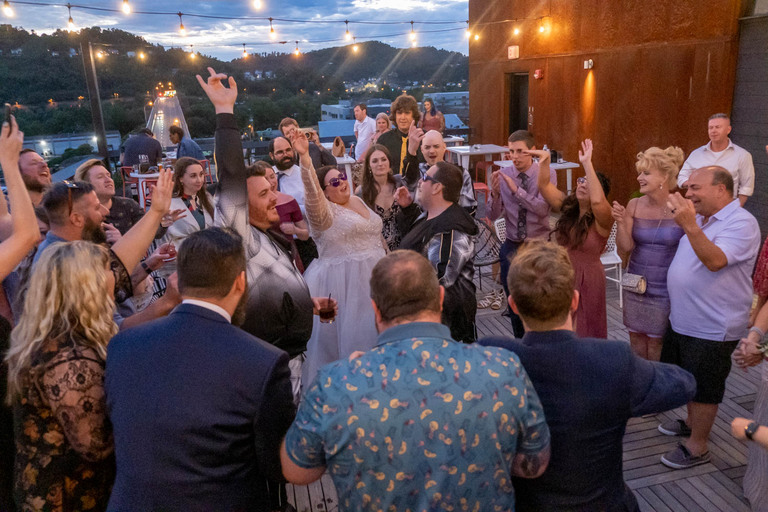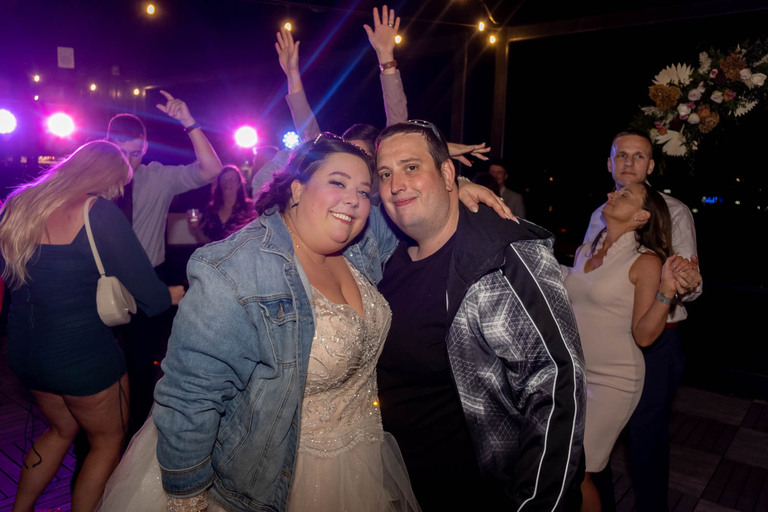 As the sun went down the party raged on (and Mark and his groomsmen changed into some sweet tracksuits!). Even though there had been over 3 and a half hours of dancing, it was clear no one was ready to stop. Guests cheered for the newlyweds as the last few songs came to an end. As I was leaving I could see many of them were continuing the party at the downstairs bar! Angelica and Mark's one-of-a-kind dance party reception is one I know for sure that I'll never forget!!!