There are a LOT of choices to make for your wedding, . For some couples that means things like custom Pinterest boards of pictures for the photographer to replicate, or maybe agonizing over the perfect typeface for your ceremony programs. Some of my favorite couples to work with are those that choose to spend a little time thinking about how music will impact their wedding day. Kajsa and Nick did an amazing job picking songs that were the perfect match for their friends and family.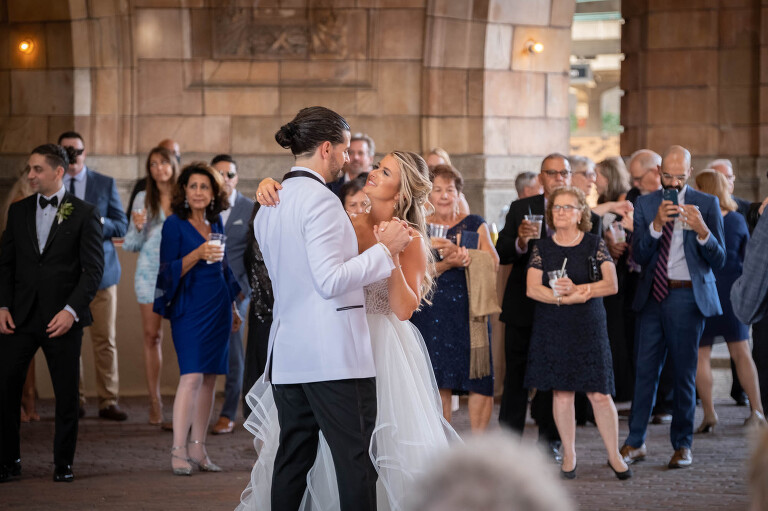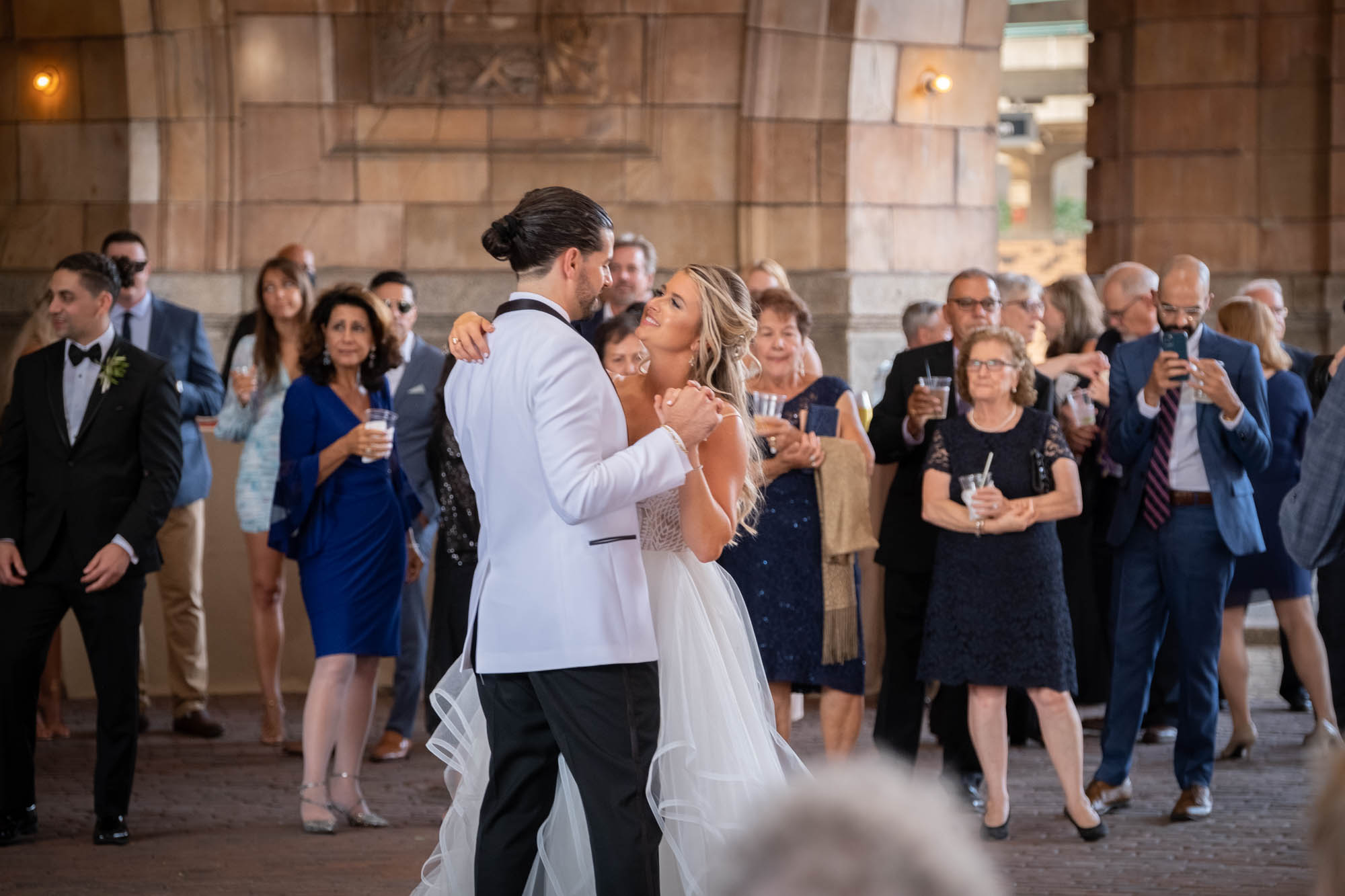 Their reception was held in the stunning Grand Hall at the Pennsylvanian in Pittsburgh, PA.  They held their first dance during cocktails in the Rotunda before guests made their way inside for dinner and dancing. At the end of the Grand Hall was one of the most amazing customized bars I've ever seen that included gorgeous photos of the bride and groom!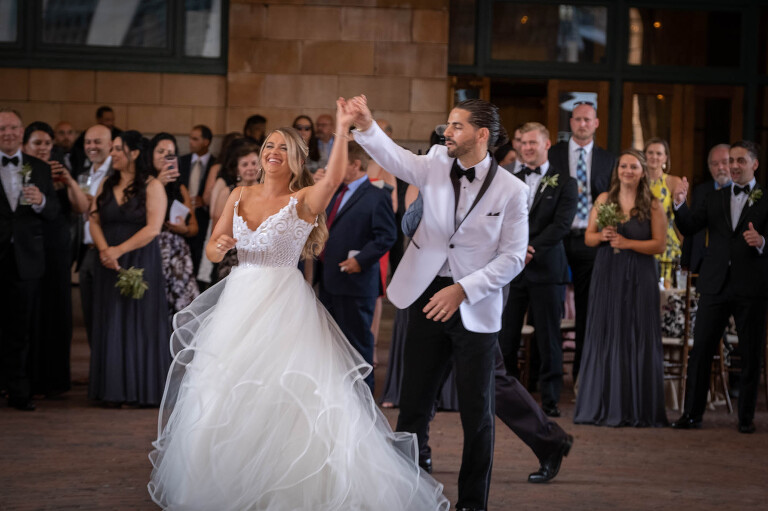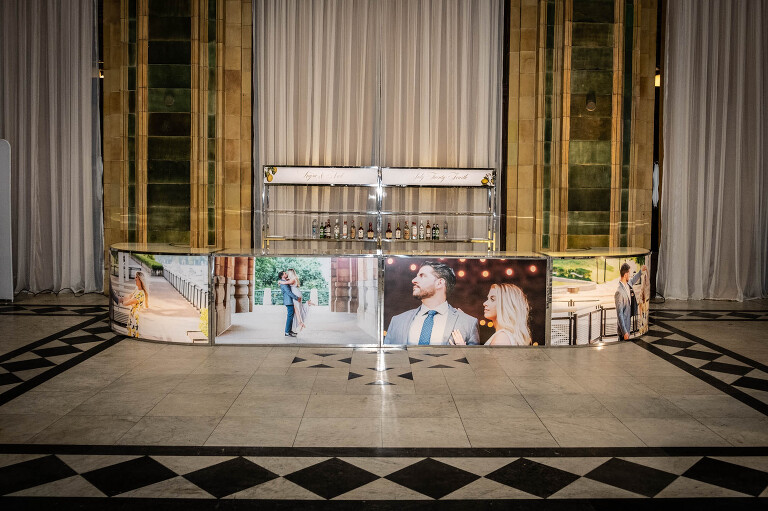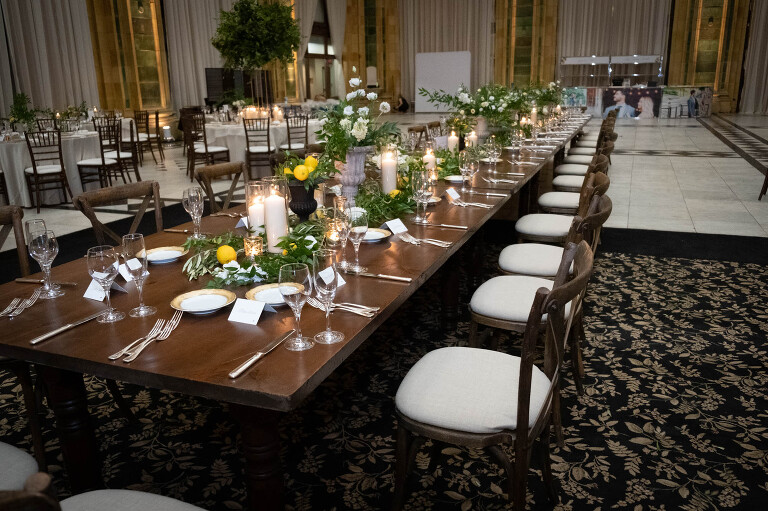 After dinner it was time for an epic dance party, including THREE Tarantellas! All of Kajsa and Nick's song selections had everyone laughing, singing and dancing all night long.
Kajsa and Nick created amazing moments throughout the night, including Nick and friends serenading the bride, and Kajsa (a former cheerleader) being held up (literally) as everyone around sang to "Sweet Caroline". It was a night full of memorable moments and great music. The newlyweds will soon head off to Italy for a fun filled honeymoon!