There are so many choices to make when planning a wedding.  It can be a challenge to decide on all the major options along with all the smaller decisions that need made along the way.  Sara and Spencer did a fabulous job focusing their attention on the details that mattered most to them, and put trust in their venue and vendors to help make sure their day would be a tremendous success.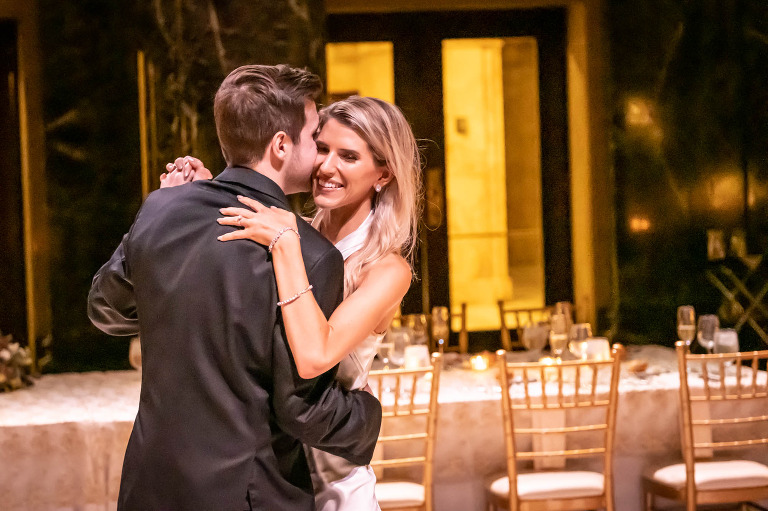 The reception was held at the stunningly beautiful Carnegie Museum Music Hall Foyer.  Guests were allowed to explore the museum after the ceremony before heading to the balcony for cocktails and hors d'oeuvres.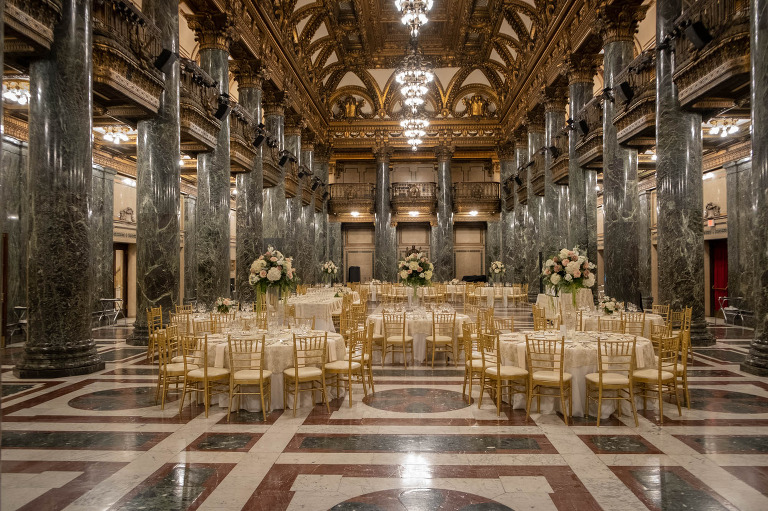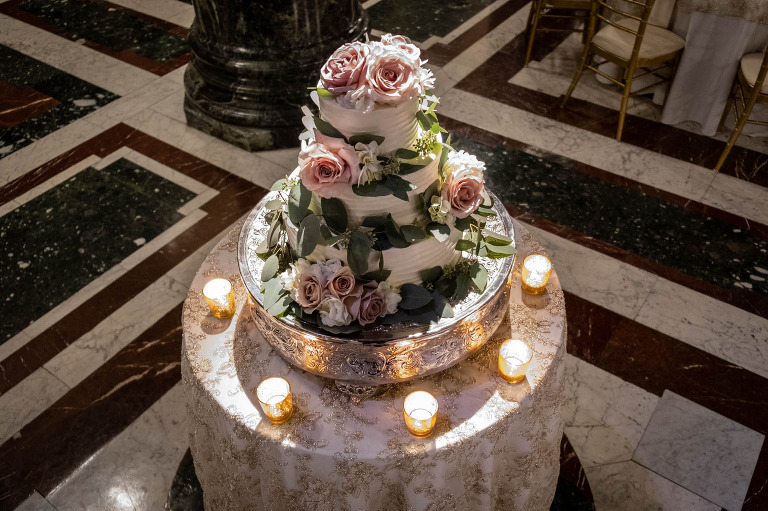 Sara and Spencer chose all the special songs for their first dance, parent dances and exit.  They left the rest of the music open for what their guests would enjoy for the celebration.  This gave everyone a chance to join in the fun and dance to great music from both yesterday and today!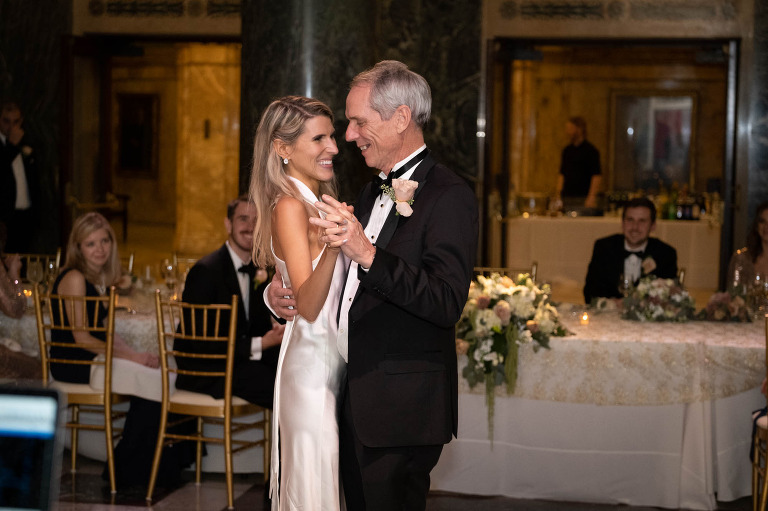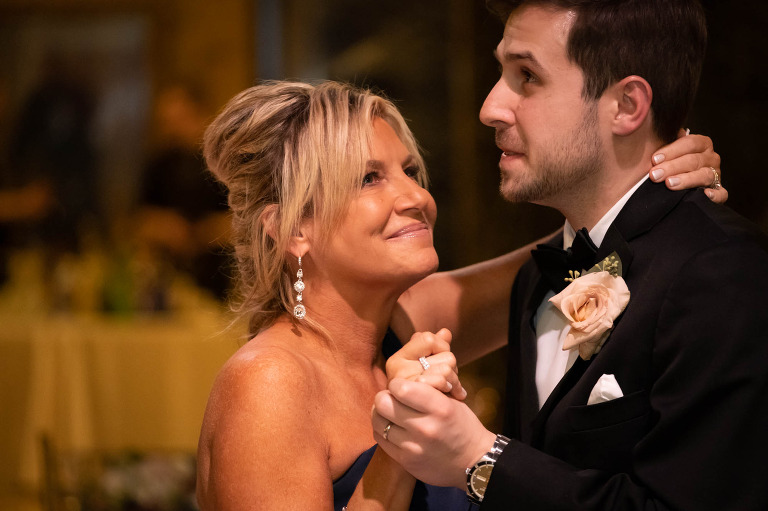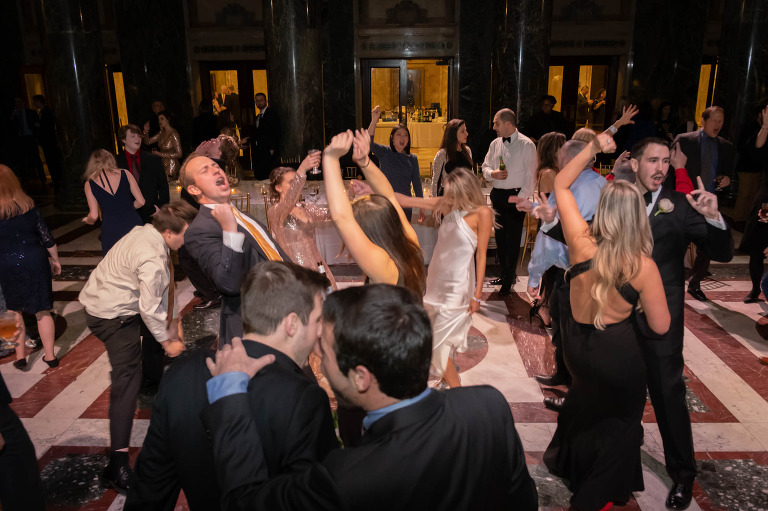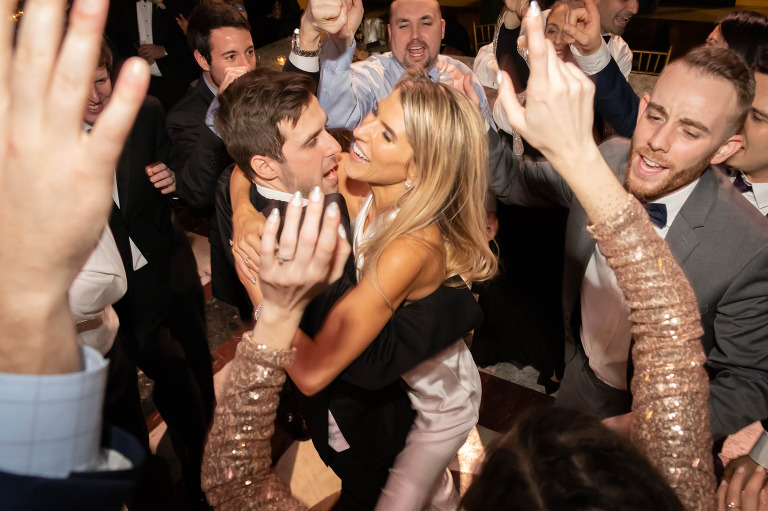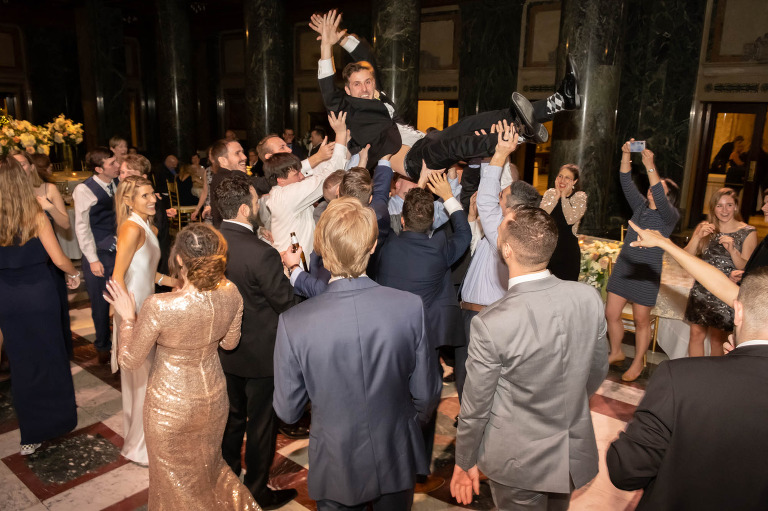 The other vendors I talked to said how wonderful it was to work with Sara and Spencer.  Their ability to make such excellent decisions for their wedding day, resulted in a celebration that no one will soon forget.  The newlyweds made another perfect choice to head off for their honeymoon in Mexico!