Planning a wedding is challenging.  It's even more so when you're preparing everything from out of town.  I tend to work with many people who used to call Pittsburgh home, and want to celebrate their big day back in the 'Burgh.  This weekend I was the DJ for Jennifer Prentice and Steven Derr at the LeMont.  Jen and Steve moved away from Pittsburgh but wanted to have their wedding reception overlooking the 3 rivers of our great city.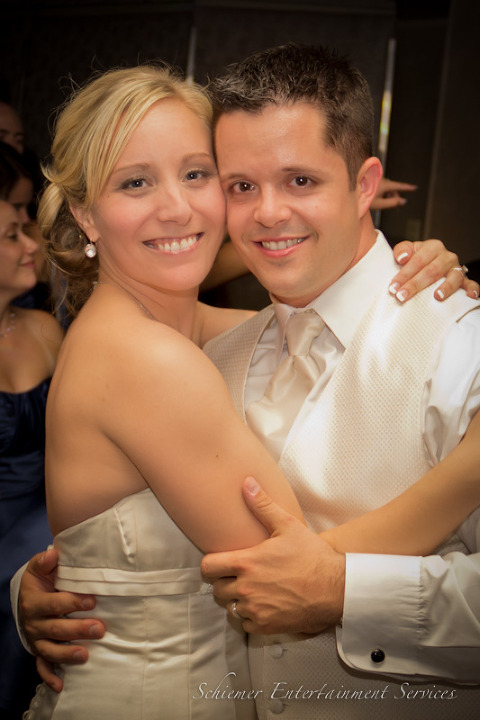 One of the reasons Jennifer and Steven chose the LeMont was because of the amazing view.  What a great way to show out of town guests the beauty of the Pittsburgh skyline.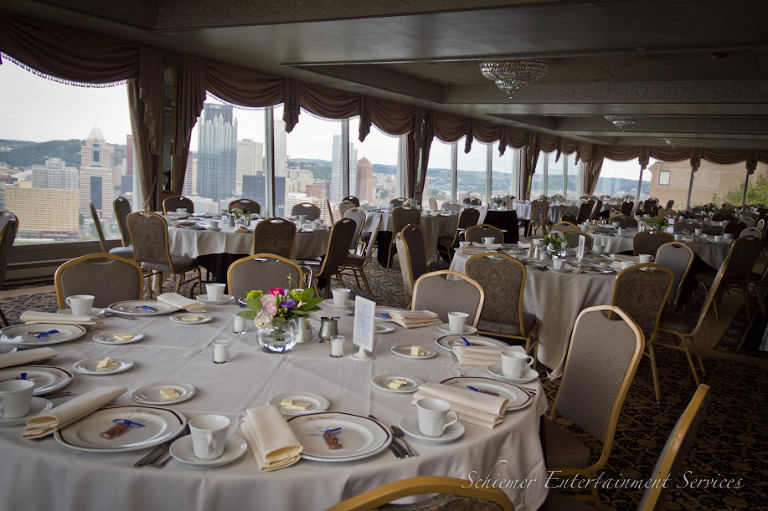 The music was fun and upbeat.  Jen and Steve chose songs from all genres to be sure everyone could enjoy themselves throughout the night.

When it was time to cut the cake, Jennifer and Steve both let each other have it!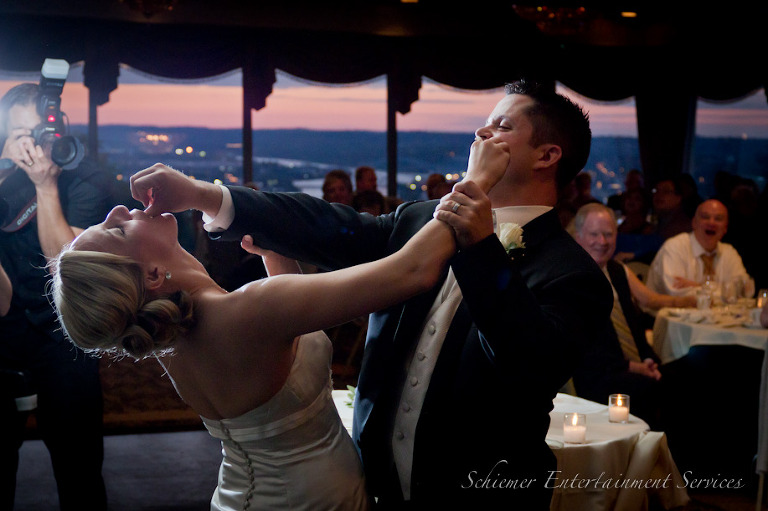 Their first dance, to Brad Paisley's "Then", was sweet and adorable.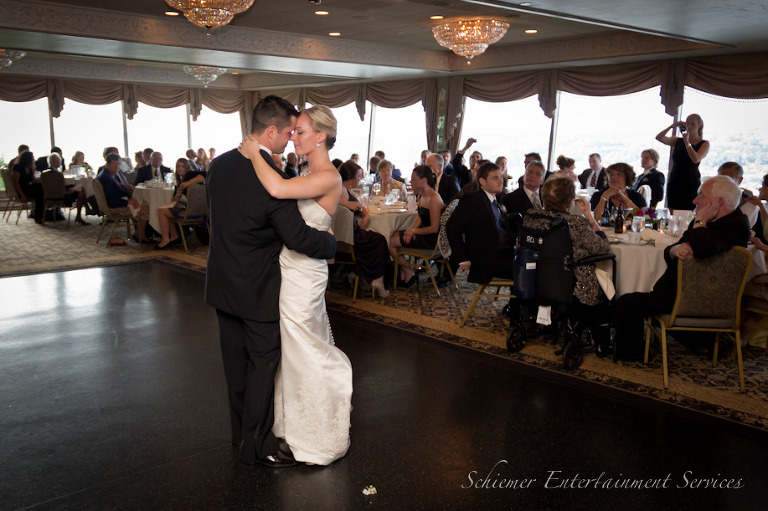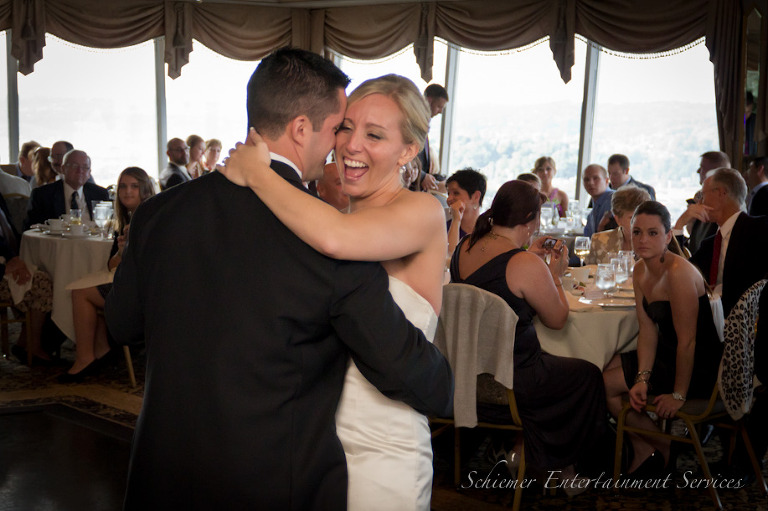 The LeMont is the perfect place for guests to relax, visit, dance, and enjoy the view.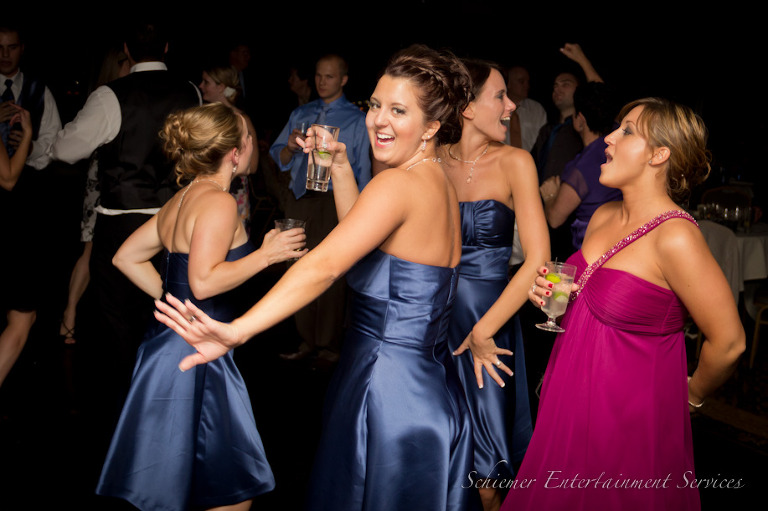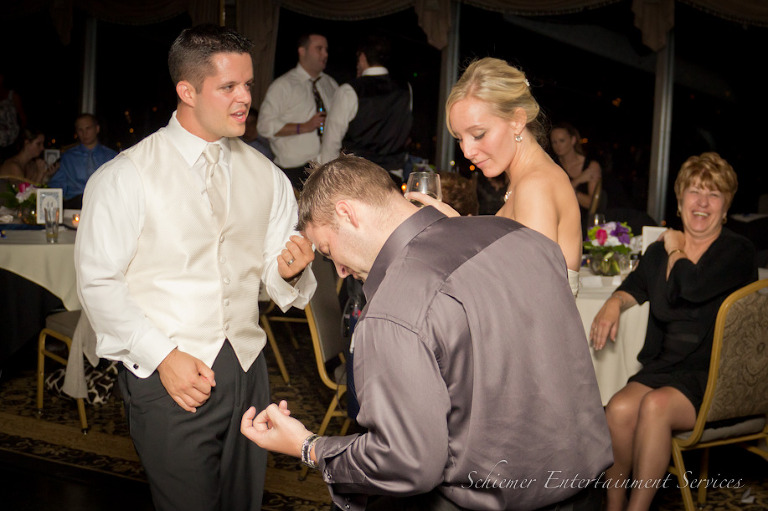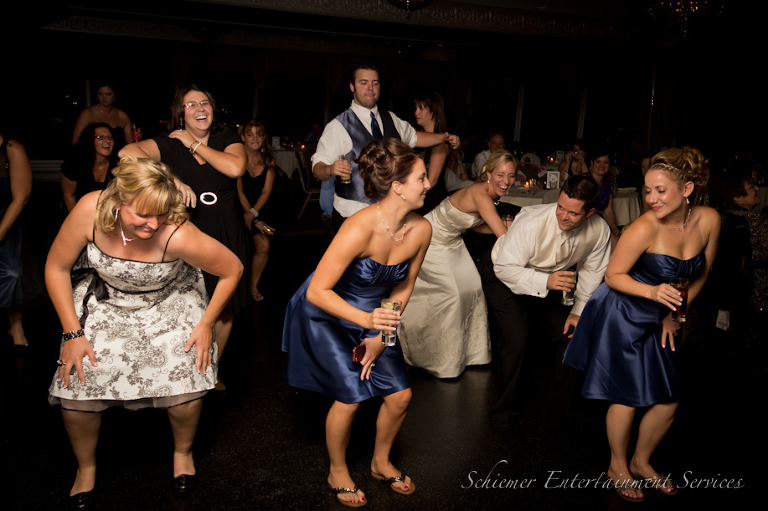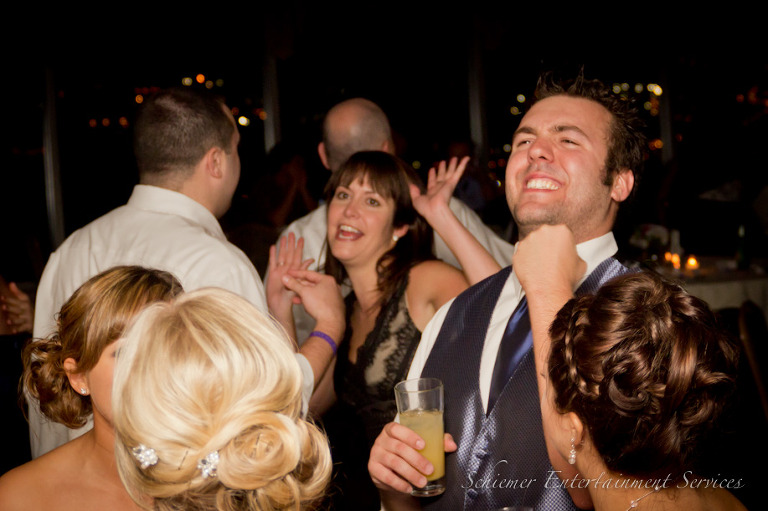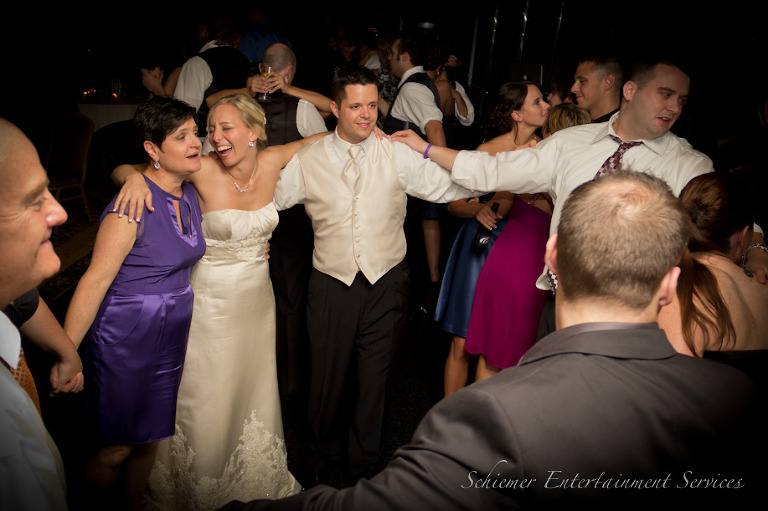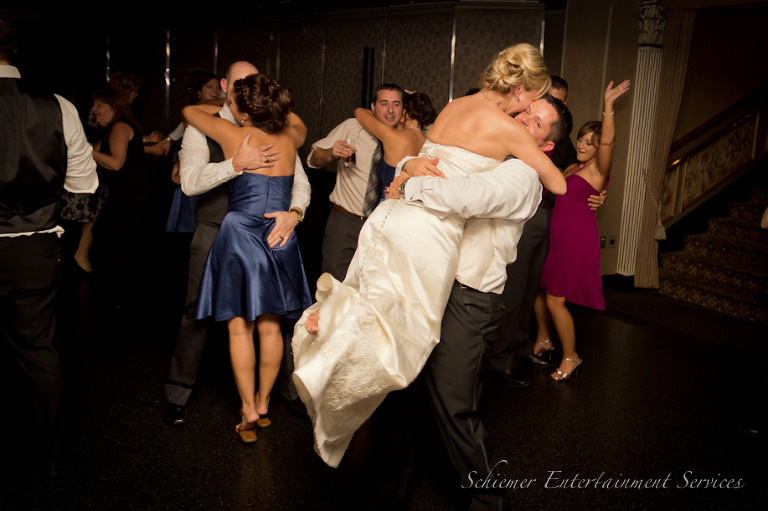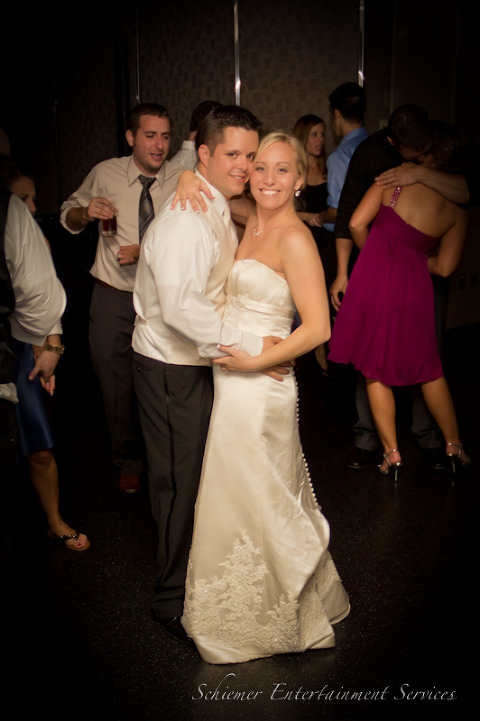 The night ended with all of the newlyweds' friends and family crowding the dance floor and singing.  It was so much fun to know that so many people came from near and far to join in the celebration of this wonderful couple.  These newlyweds came home to Pittsburgh and gave their guests a day to remember.  Jennifer and Steve are about to travel even further for their honeymoon in Hawaii.