Many of my friends were surprised to hear I'd be DJing a wedding on New Year's Eve this year.  As I worked with Cara Kappler and Dave Oechslein, I came to realize what a perfect match these two occasions would be.  It was perfect for them to be with their friends and family, celebrating the beginning of a new year while starting a new chapter of their lives as husband and wife.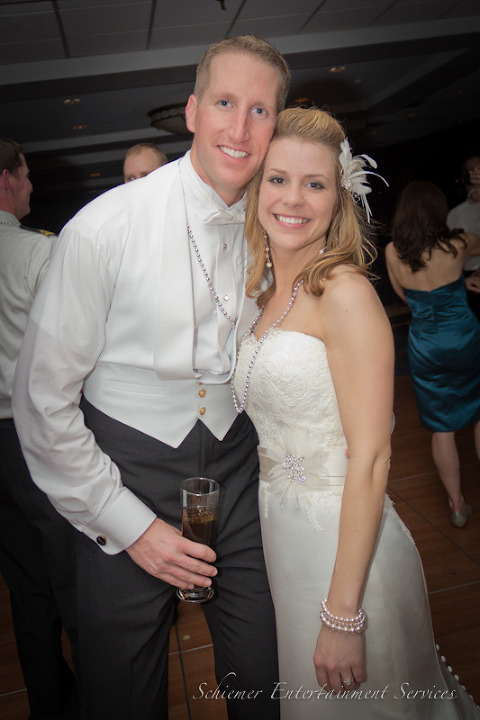 I was impressed with how Cara and Dave created the schedule to be certain most of their guests would be happy to stay at the reception until past Midnight.  When the newlyweds had their first dance after dinner, everyone was ready to begin the celebration of the upcoming new year.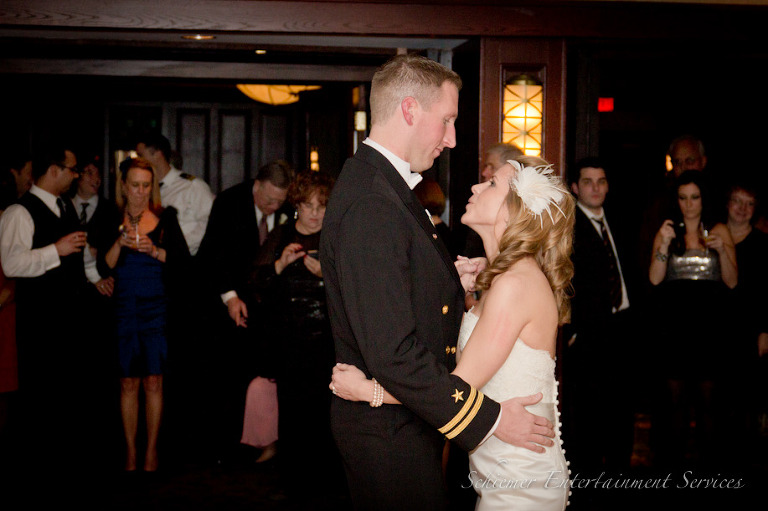 The great variety of music that was a played throughout the night was selected by Cara and Dave to be sure there was something for everyone.

Of course there were New Year's Eve hats and noise makers which really helped get everyone ready to welcome 2012.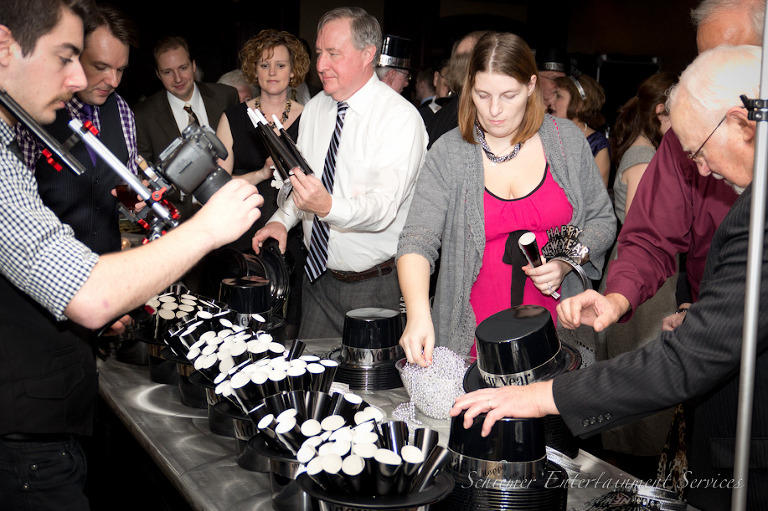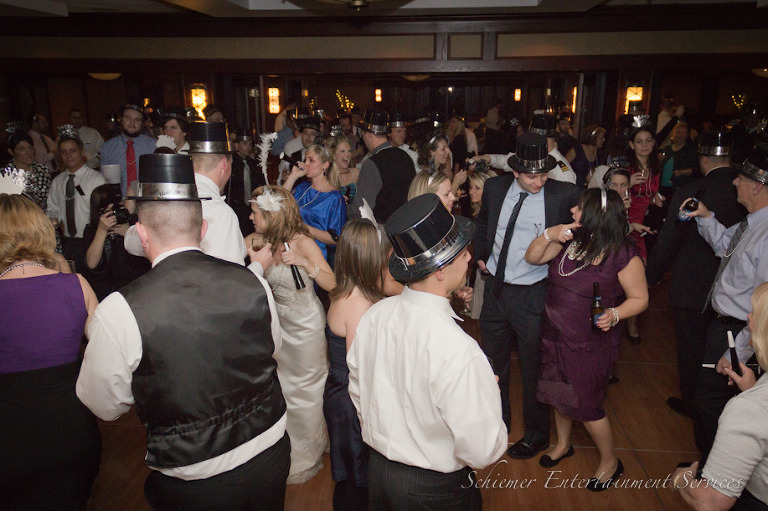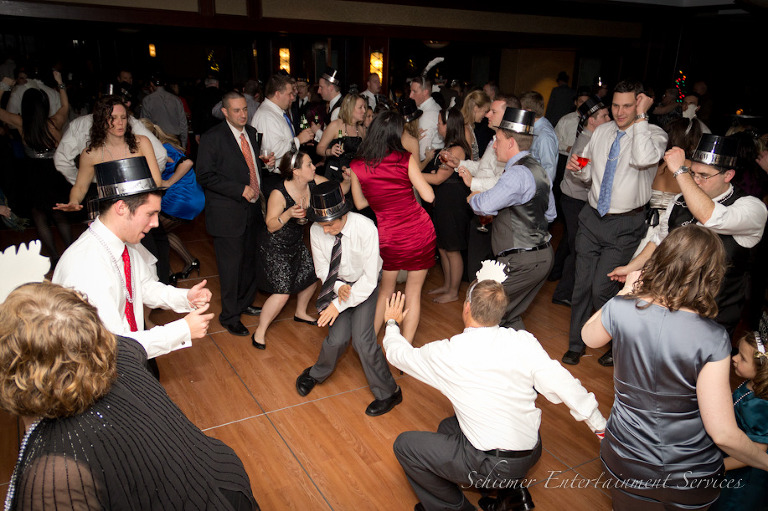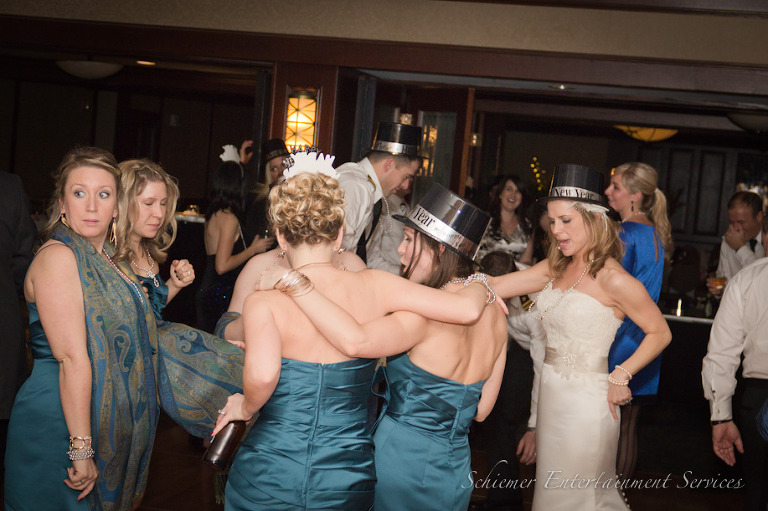 Cara brought so much life and fun to the dance floor.  Every bride should get to have this much fun!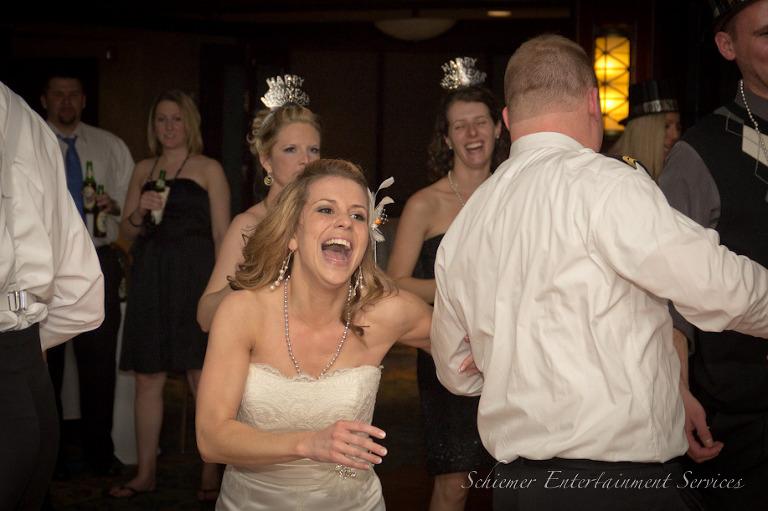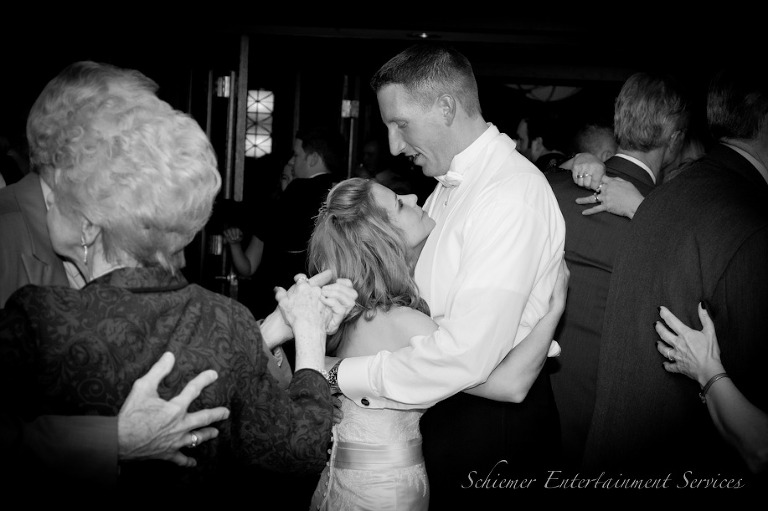 Cara and Dave's began a new year together in a unique and elegant style that was extraordinary.  Their guests kicked off 2012 in such a fun way, it should keep them celebrating all year long.