The music and style you choose for your grand entrance into the reception can help set the tone for the entire evening.  Soft and sophisticated, crazy and wild, or just fun and loud music will let your guests know exactly what your plans for the celebration will be.  Jennifer and Jeremy took the time to create their own special mix for their epic entrance into the ballroom at the Southpointe Golf Club, and it was the perfect way to start their perfect party.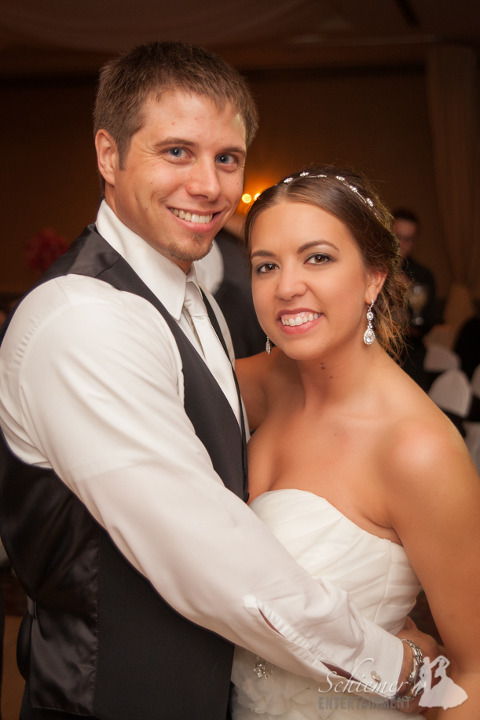 In addition to their custom entrance, the newlyweds included lots of great touches at the reception including a candy buffet, photo booth, and even had the cake prepared in advanced for their guests to take home to enjoy.
Jennifer and Jeremy did a spectacular job planning their big day, leaving lots of time for visiting and dancing.  After a wonderful celebration, the couple was able to enjoy one last song with their closest friends and family before heading off to Aruba to begin a new chapter in their lives together.