I believe that the success of wedding day depends completely on the happiness and love of the newlyweds.  We've all seen the downside of this on countless episodes of Bridezillas.  I find it magical when a couple radiates so much positive energy that their guests have no choice but to be caught up in the excitement and romance of the day.  I can't think of a better example of this than the reception of Christy Steidel and Matthew Crummy, held at The Rivers Club in downtown Pittsburgh, PA.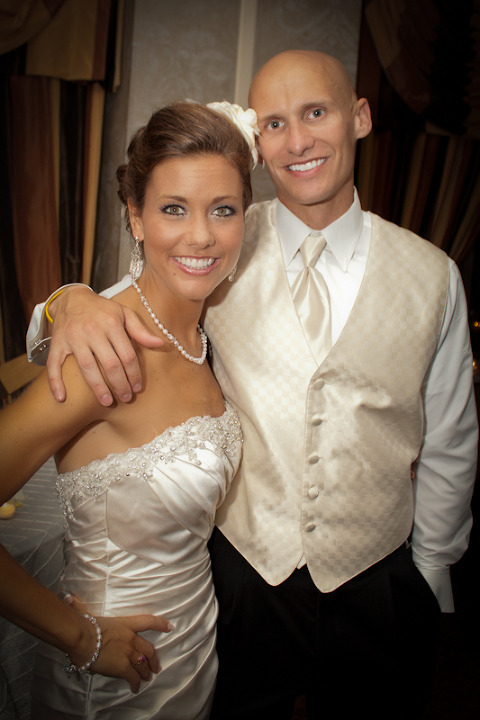 While I know every bride anticipates her wedding since childhood, Christy had an excitement that came through every time we talked, emailed, and met.  It was so infectious! It was clear throughout the night that both Christy and Matt were enjoying every second.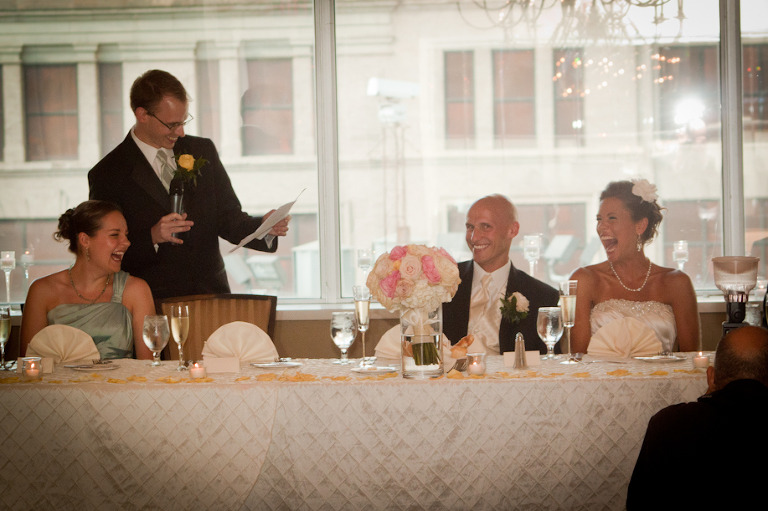 The first dance was sweet and elegant, such a beautiful bride!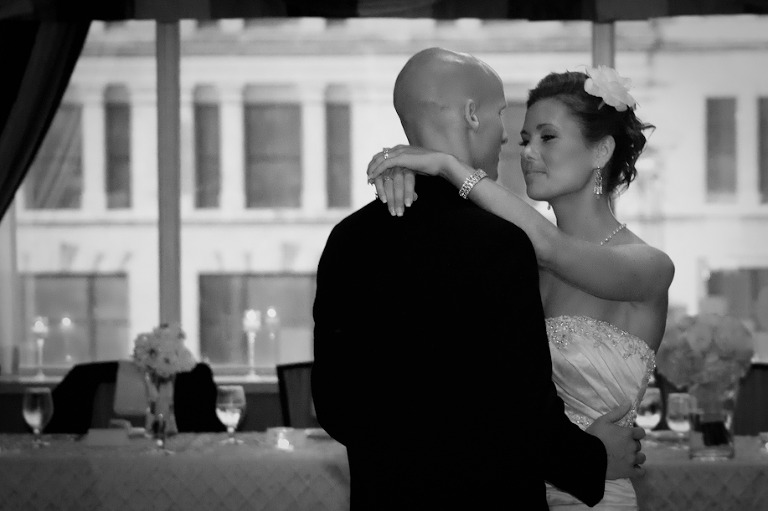 The music flowed perfectly with the energy of the evening.  Cocktail and Dinner featured a great mix of Rat Pack and modern crooners.  When the dancing picked up there was a great variety of music for all ages.

I had the pleasure of meeting some of Christy's family before the wedding.  Her father, Michael Steidel, was a big help with the details. I loved getting to see him dance with his "little girl".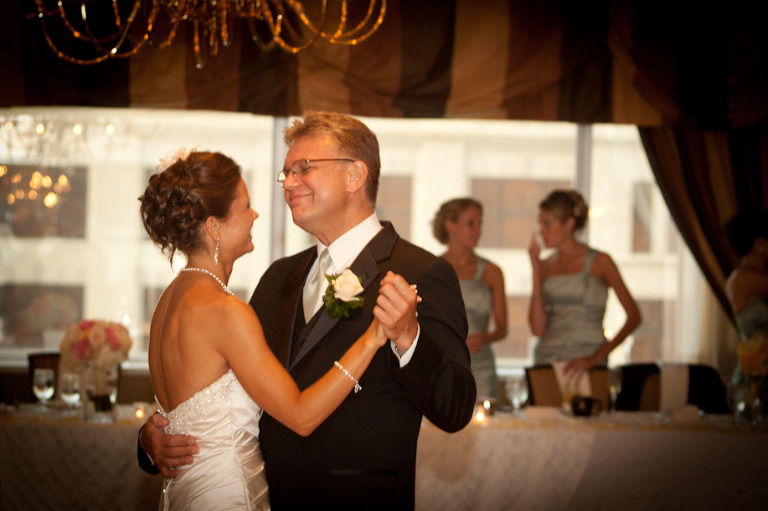 Not to be outdone, Matthew and his mother Martha danced next, and even included a few spins!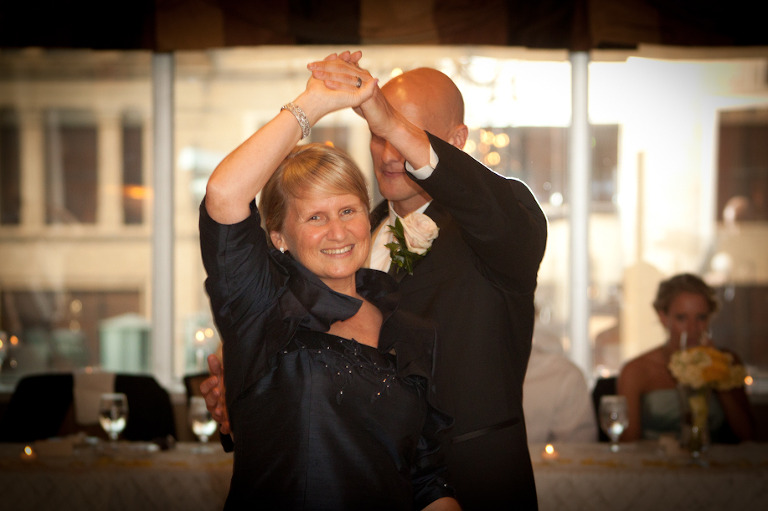 All of the guests were so caught up in everything that the dance floor flooded with people right away.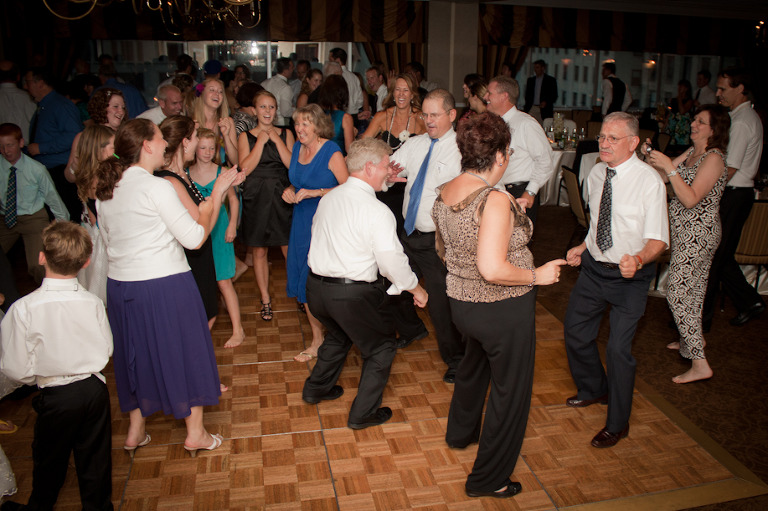 Christy and Matthew were so wonderful to refer me to their friends Joe & Sarah.  I'm excited to get to DJ at THEIR wedding this May!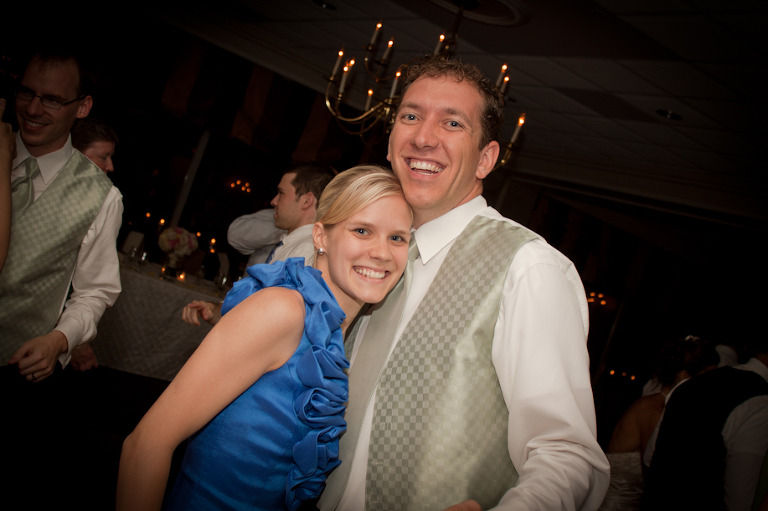 I see a lot of beautiful wedding dresses, but Christy's is one of my all time favorites.  Clearly it was made for the dancing bride, since later in the evening she was able to remove the bottom!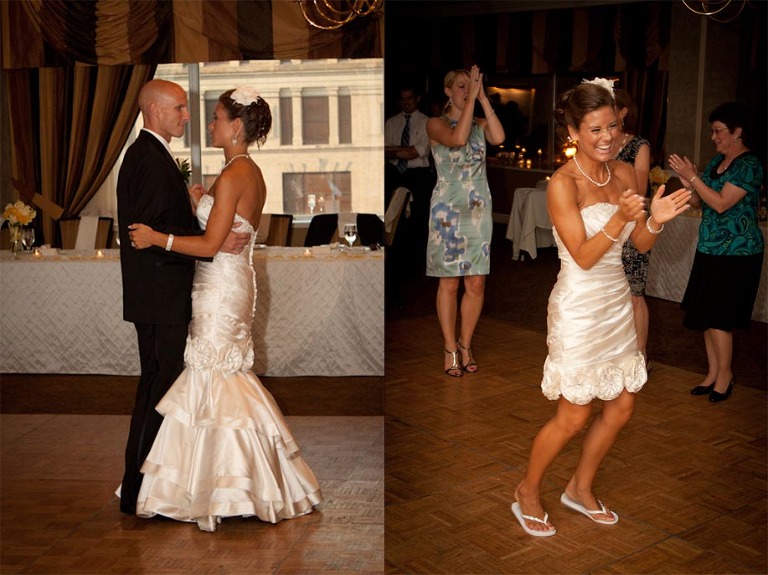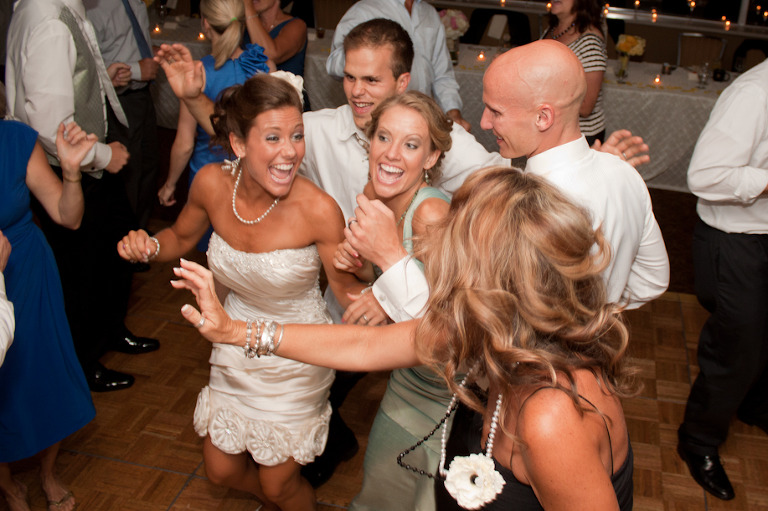 People like Christy and Matthew are why I devote my time to being the best wedding DJ I can be.  Their energy, love and excitement was so incredible every time we met, I knew their wedding would be the party of a lifetime!  The newlyweds are currently off on a Mediterranean cruise where I'm sure they're loving every moment.