Pittsburgers love their sports teams, but few are able to figure out ways bring that passion into the biggest day of their lives. Katie and Tim gave their reception at the Airport Marriott a one-of-a-kind Pittsburgh Penguins theme that their friends and families will be talking about for years to come.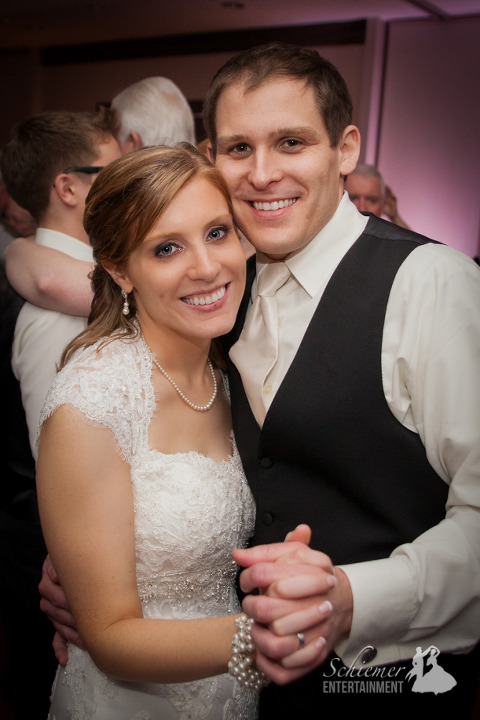 The celebration began with the newlyweds entering through a tunnel of hockey sticks as they were presented by a customized introduction recorded by Mike Lange. My two favorite nods to the Penguins were the outstanding ice sculpture of the Stanley Cup and the custom made table card tickets. Such perfect attention to detail!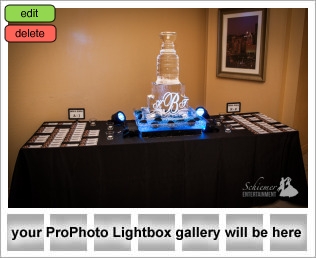 The best part of being a DJ is getting to play for a group of people who are ready to party. Katie and Tim were so fun and full of energy, they spent tons of time with their awesome guests on the dance floor. The relaxed and upbeat theme created the perfect atmosphere for an epic celebration.