I'm always honored when I'm chosen to DJ a wedding, but there is something extra special when I am given the opportunity to be a part of a celebration for members of our military.  Not only do I feel it's important to honor these wonderful men and women, but I also find that no one knows how to party and have fun more than those who have dedicated their lives to serving our country.  Casey and Dan had their beautiful and elegant military wedding at the Pennsylvanian in the heart of downtown Pittsburgh.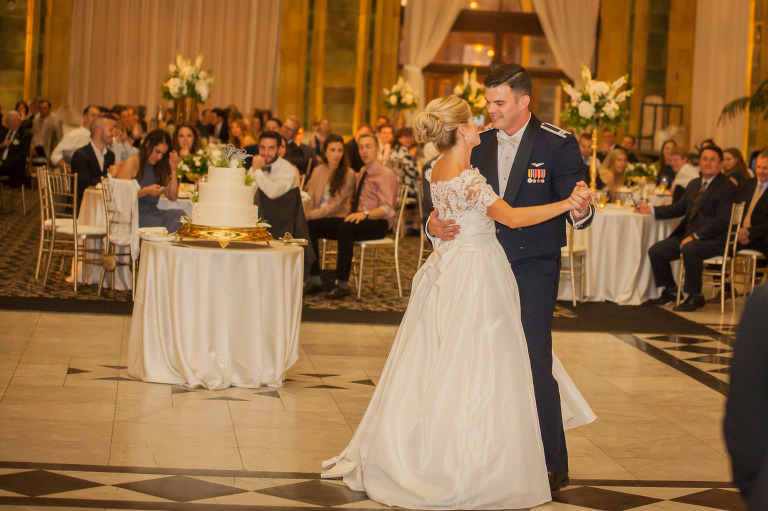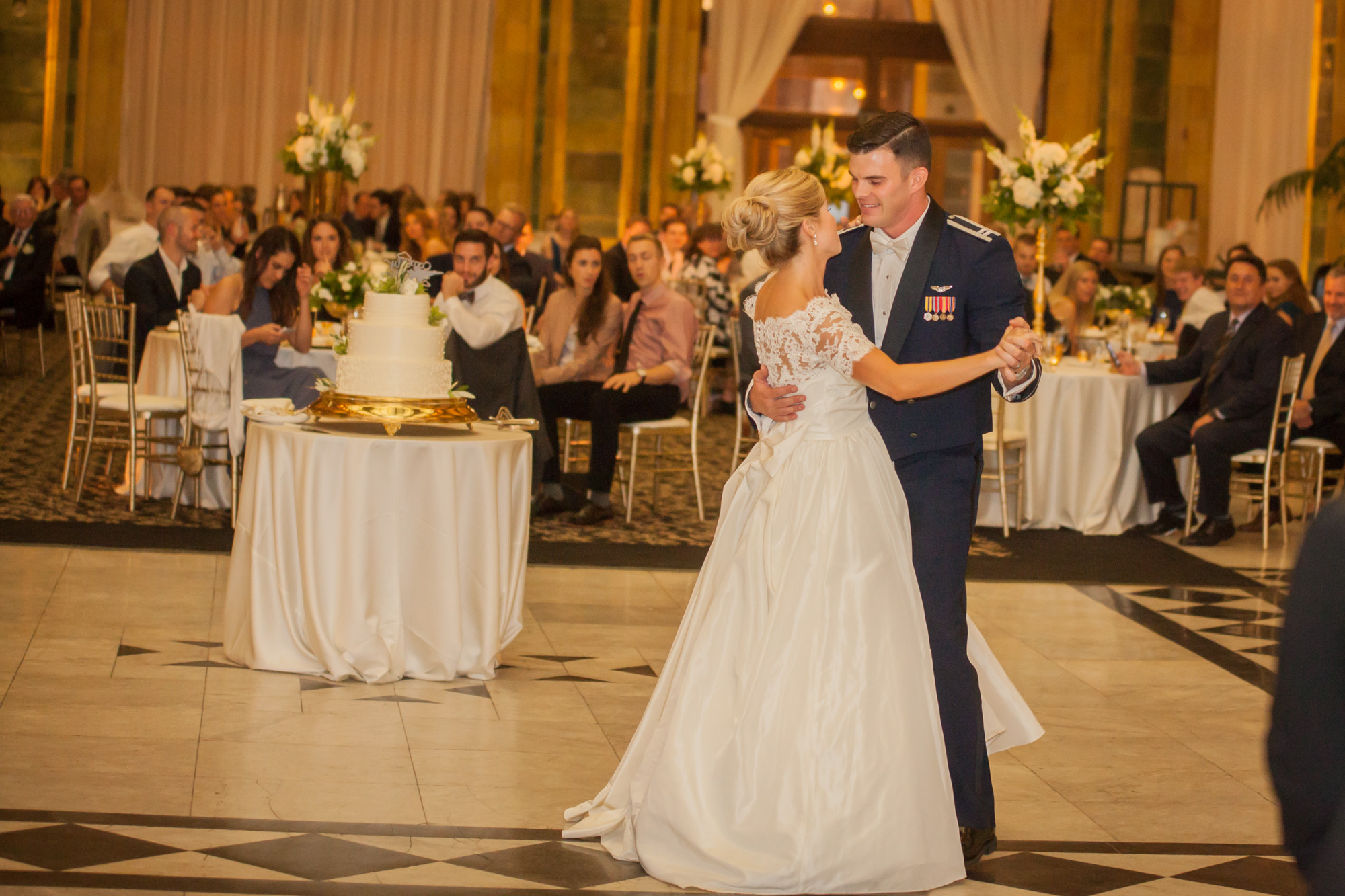 The Pennsylvanian is a gorgeous and stunning venue, made even more elegant with their newly added drapery and the fantastic wedding decorations.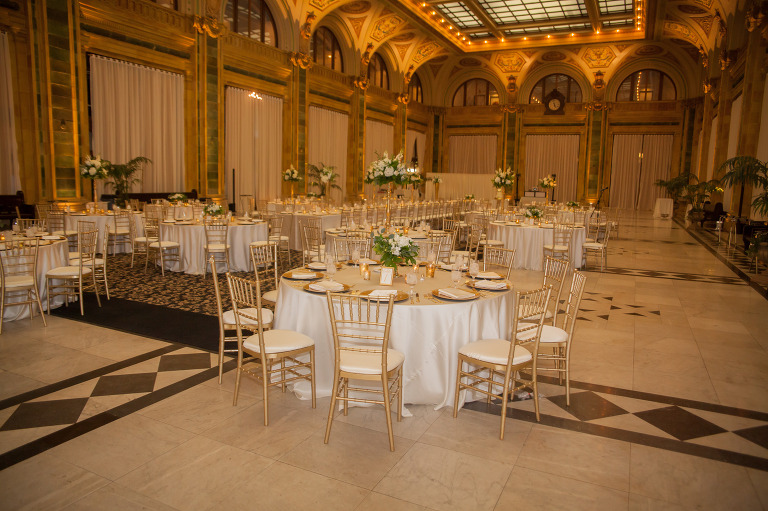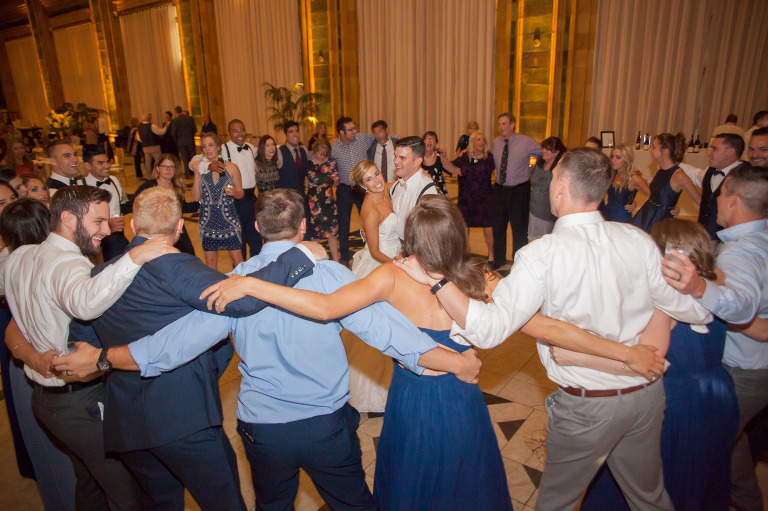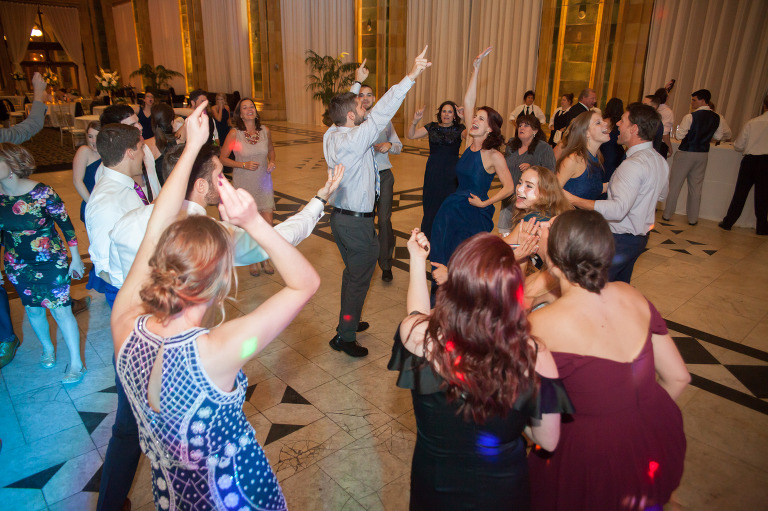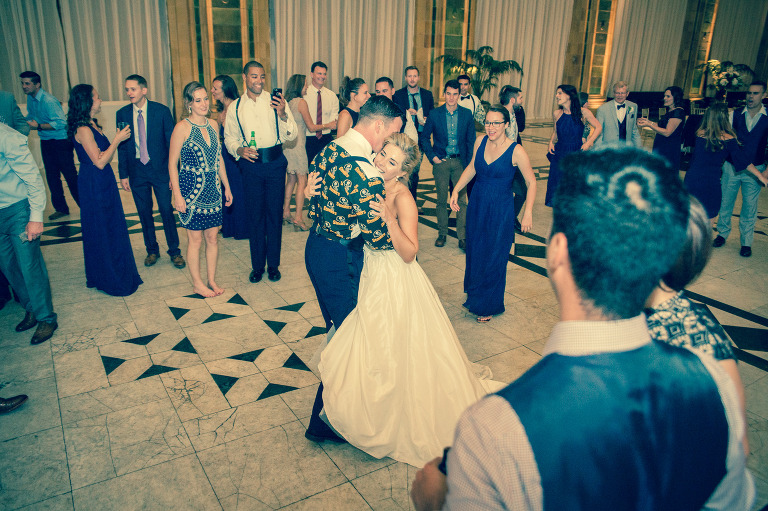 At the end of their reception, Casey and Dan made a comment to me about how the day was full of "perfect moments".  I couldn't agree more since they had so many of their friends and family surround them as they took the time to talk, relax, enjoy cookies, drink, dance, and sing.  Everyone seemed to have the best time as they got crazy to some fun music from yesterday and today.  They all gathered around for one last song before the couple's sparkler exit.  Casey and Dan gave everyone a fantastic celebration and in turn, their guests gave them all the love and attention they deserved.  The newlyweds are headed off to Taiwan for a well-earned romantic honeymoon.