One big wedding question no one can answer for certain is "How will the reception end?".  While you can plan for a final song with tons of guests, or just let the music play until the last few friends and family members remain, you never know for sure until the time arrives. Christine and Stephen choose to wait and see what felt right, and the results could not have been more perfect!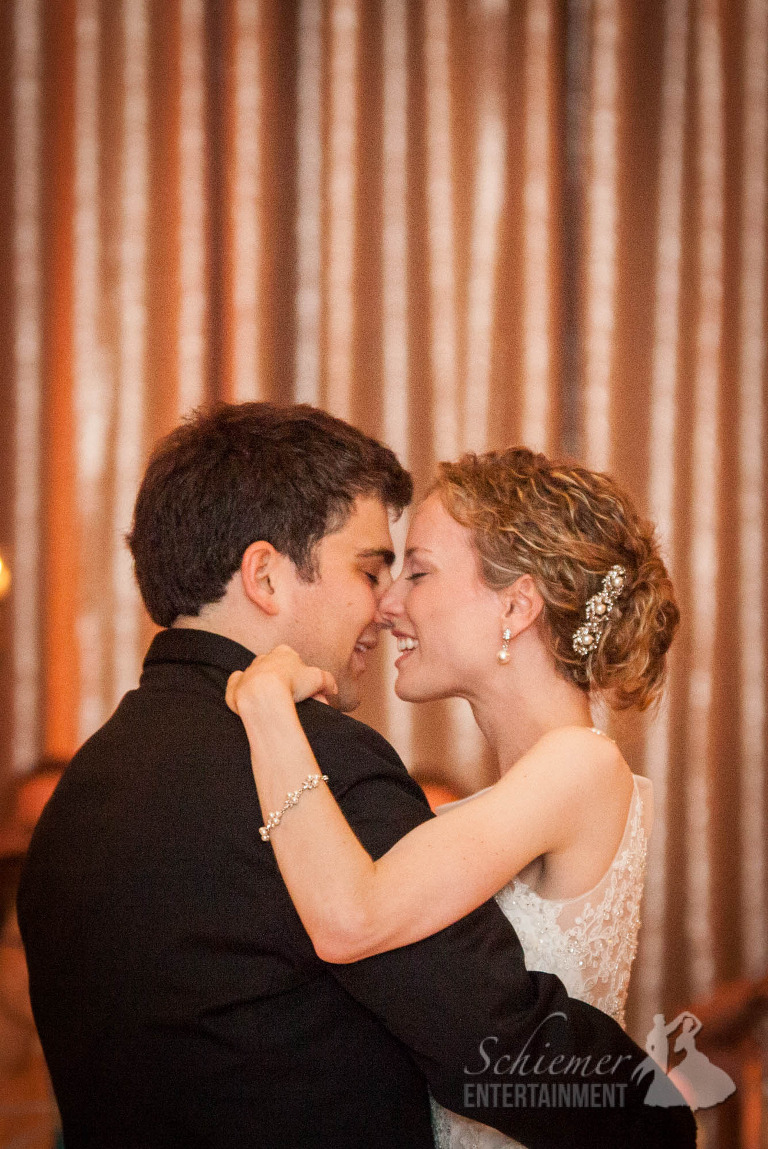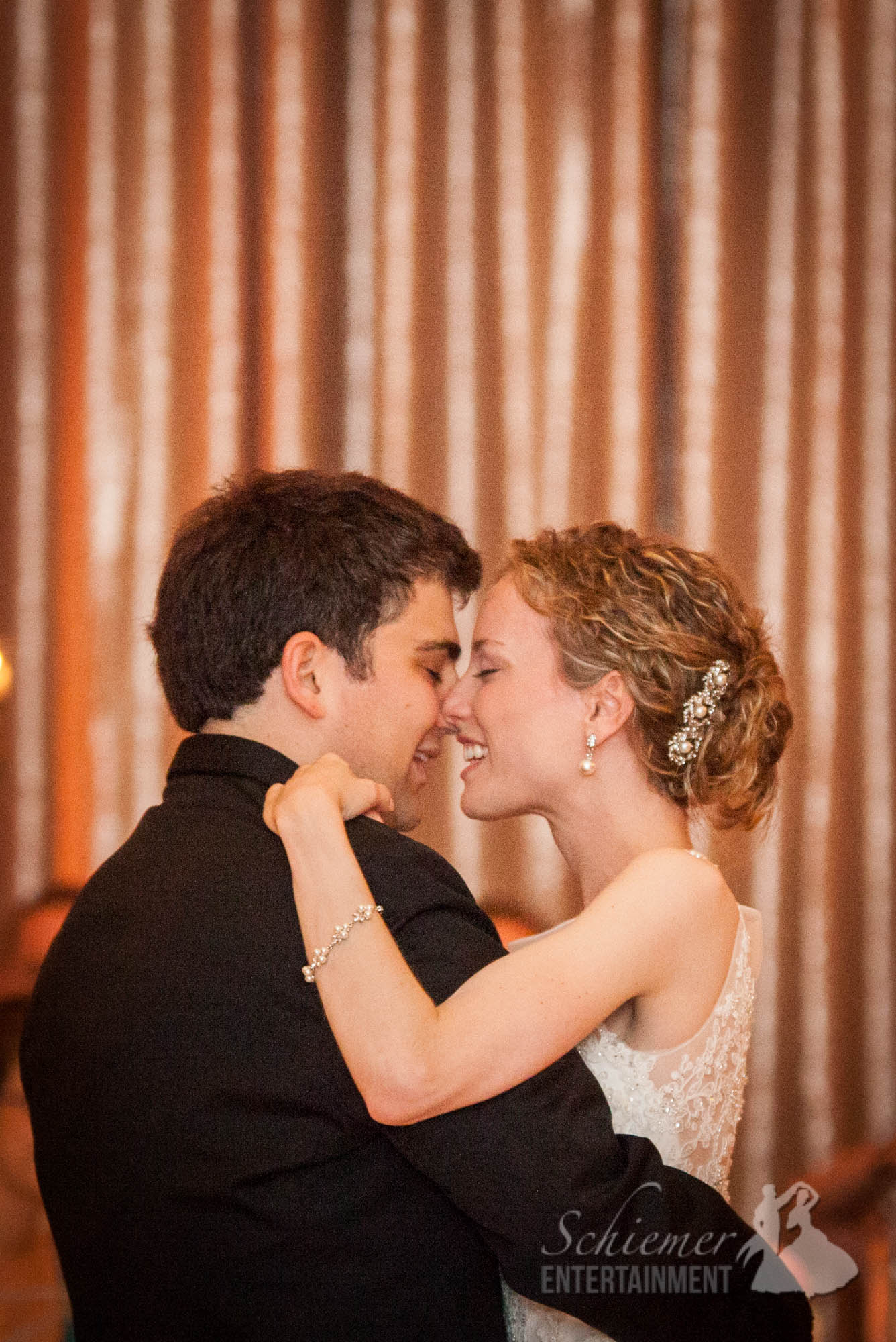 Their reception was held at the beautiful ballroom at the Fairmont Pittsburgh. I was so happy they chose to have me provide uplighting, which always adds a wonderful touch to the room.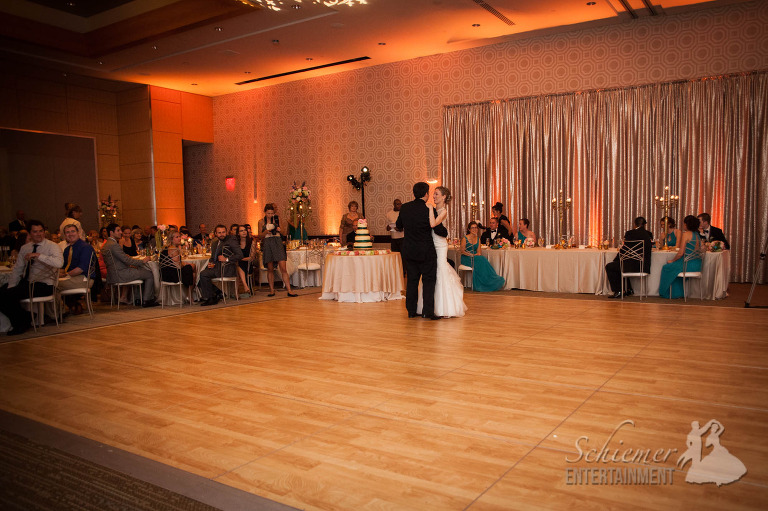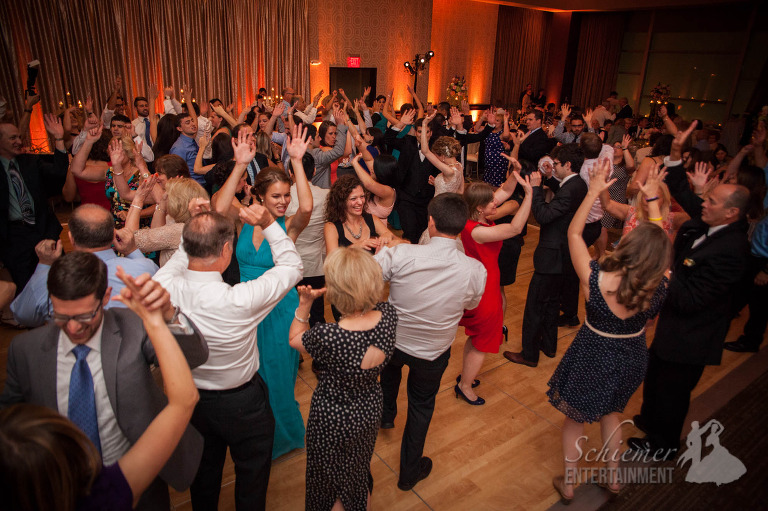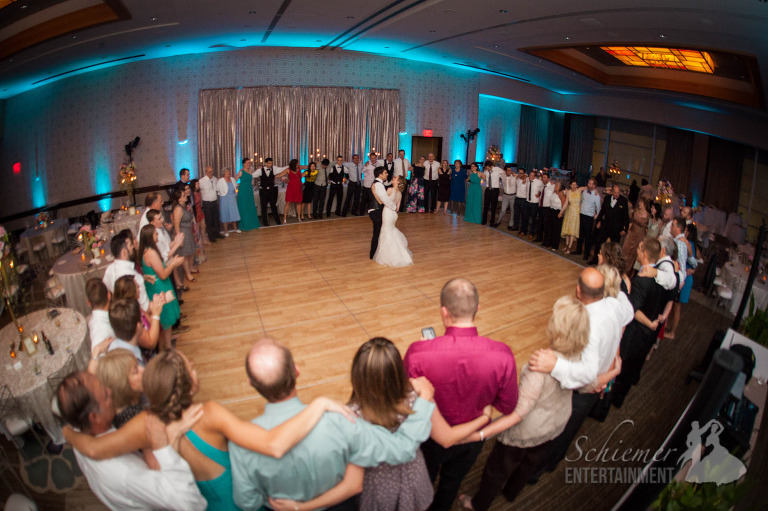 Christine and Stephen's guests had clearly come to celebrate, so no one was shy about joining in the fun.  As the night drew to an end, everyone came to the dance floor for a big sing-a-long to Billy Joel's "Piano Man".  It could not have been a more suitable ending for such a wonderful evening.  The happy couple will soon head off to Aruba for a romantic honeymoon.