Music plays a huge part of every wedding day.  The songs that are playing while getting ready to the very last song of the night makes a soundtrack that will be unique to only your special day.  Even if you have songs that aren't perfect for dancing, it's important to find ways to include them where ever you can.  Cocktail, entrance songs, first dance, dinner, cake cutting and the bouquet toss are all chances to include songs that are special to you.  Sarah and Brian's playlist included some great tunes to help make their day extra memorable during their celebration at the Fairmont Pittsburgh.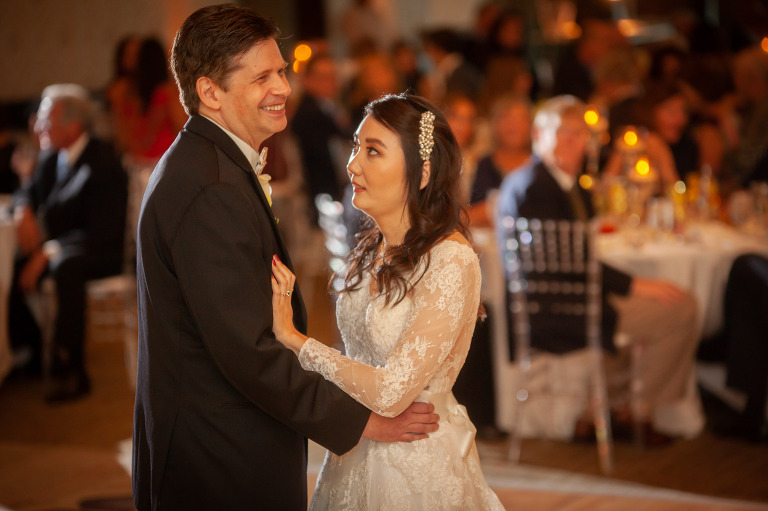 I simply love the ballroom at the Fairmont, it's the perfect space for a great evening with friends and family!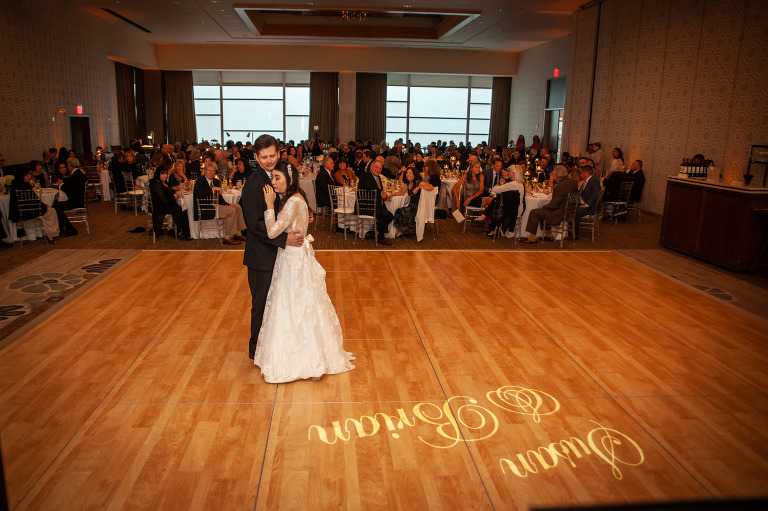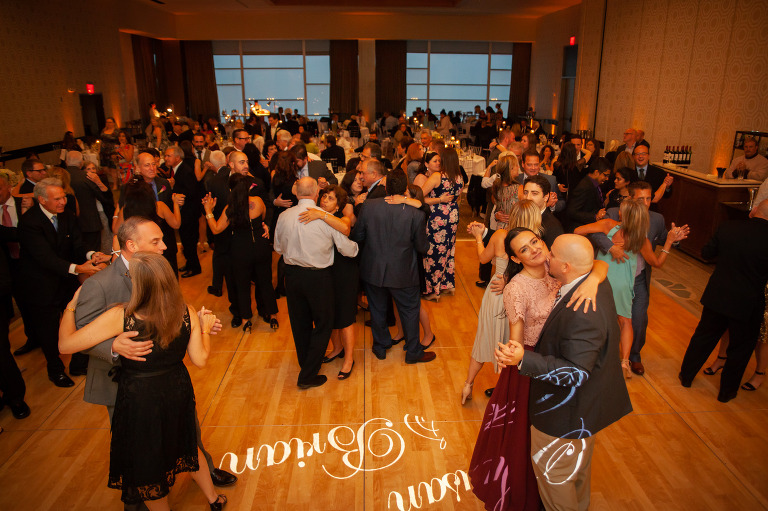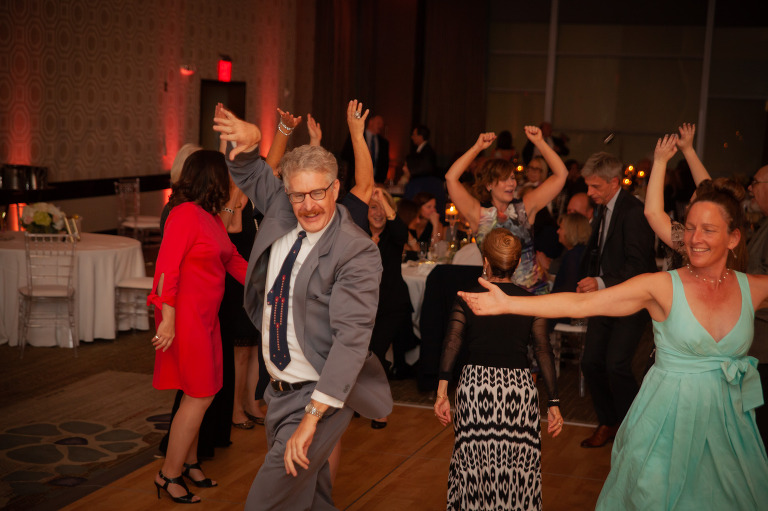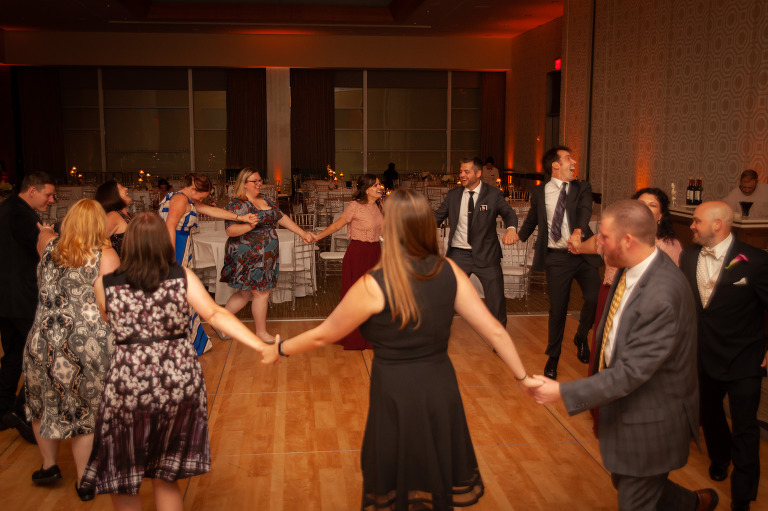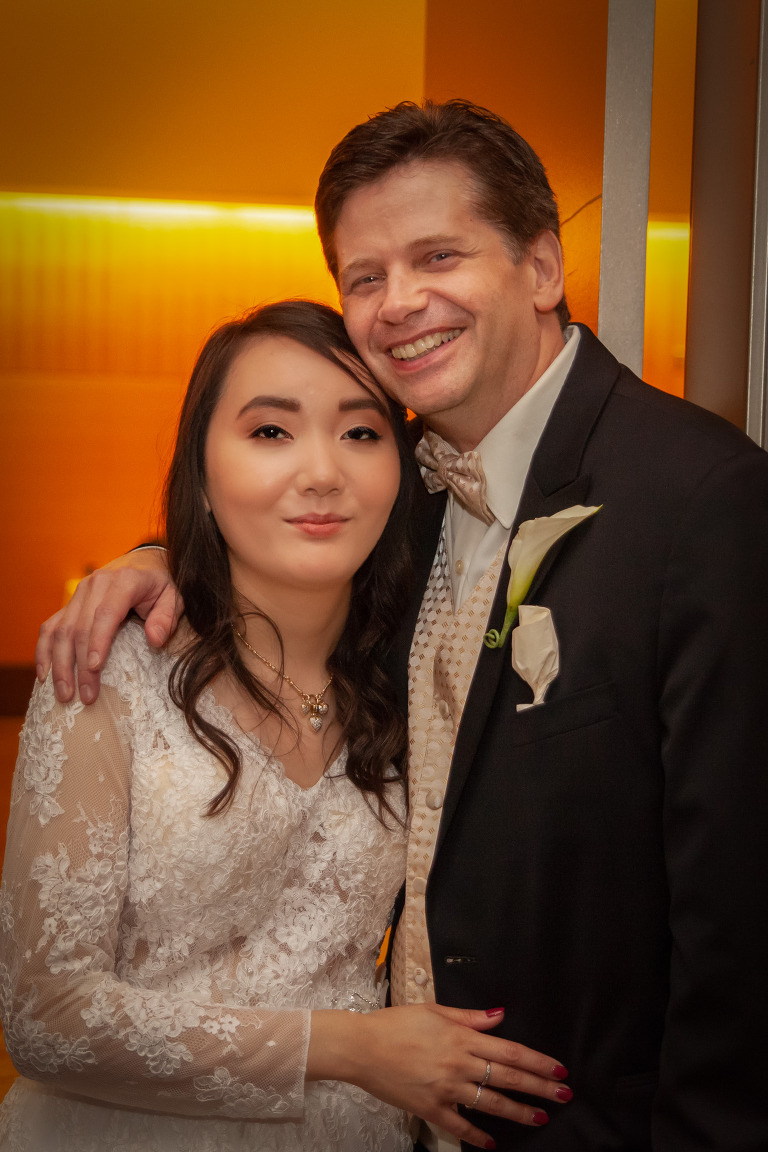 Working with Susan and Brian was great fun, as we all share a passion for both music and semi-geeky collectables.  It was great to see their special day come together so perfectly as everyone enjoyed visiting, eating and, of course, dancing!  The newlyweds were happy to see their guests having such a fabulous time to a truly wide variety of music.  Their soundtrack included some of their favorite songs, and others that were played just for the benefit of friends and family.  At the end of the night, the happy couple was clearly pleased just to watch those closest to them having the time of their lives.