Every wedding is unique.  It's the one time in a couple's life that this group of people will gather together to celebrate their love for each other.  Sometimes things can be even more customized when couples incorporate various family and cultural traditions.  This past weekend I was DJ for a wonderful and very unique celebration for the wedding of Lisa Sontag and Armando Padilla held at the Heinz History Center in Pittsburgh, PA.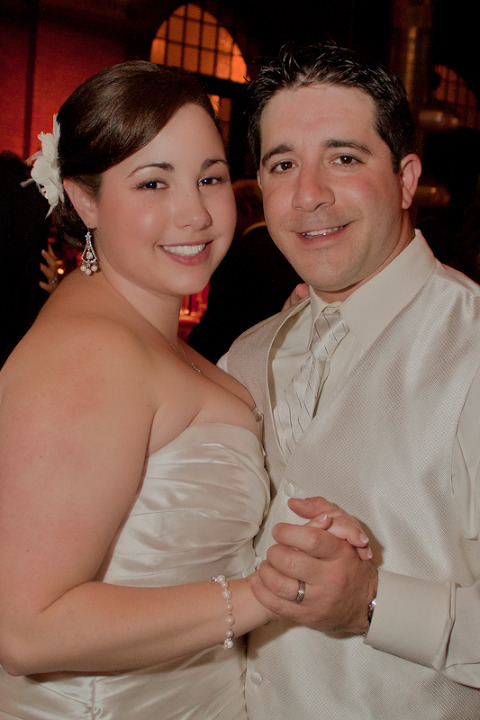 Both the wedding and reception were held at the History Center, which makes a wonderful and easy day for everyone.  The Great Hall was decorated beautifully for the Jewish ceremony which was conducted by one of Lisa's close friends.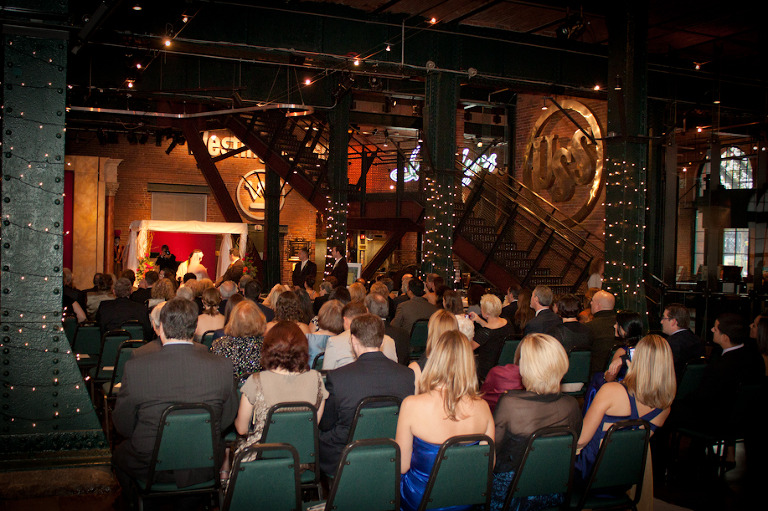 While the guests enjoyed cocktails at the 4th floor gallery, the Great Hall was converted for dinner and dancing.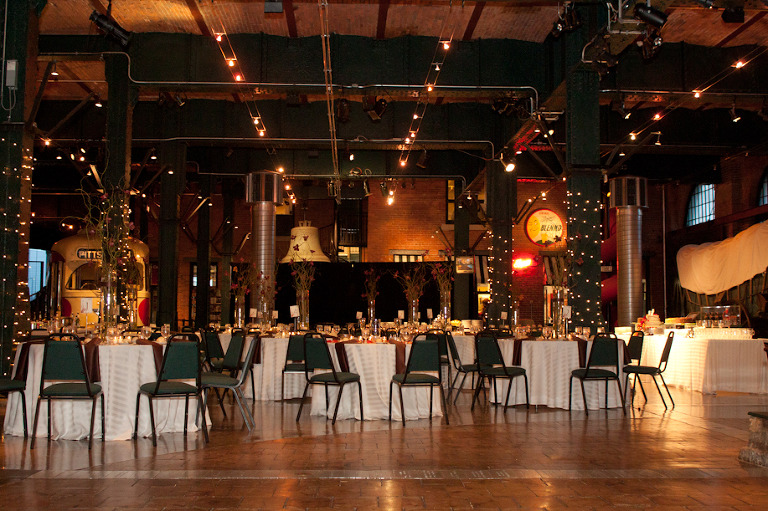 After dinner, guests were treated to a cake and coffee buffet, such a unique idea!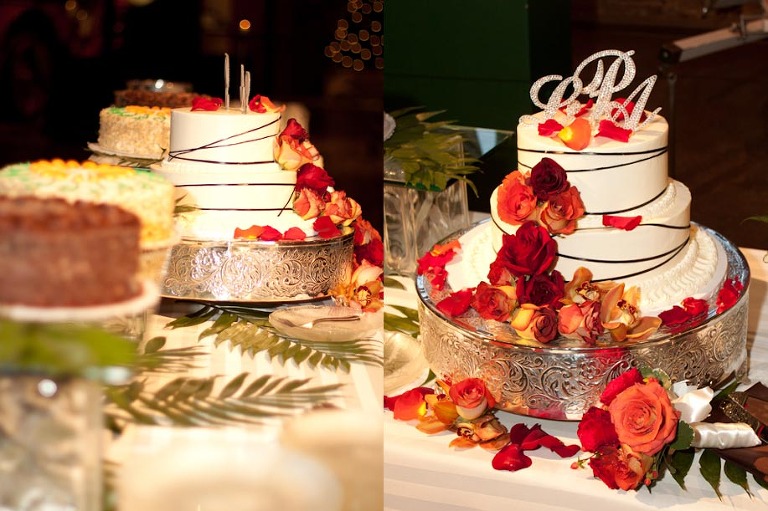 Lisa and Armando asked their guests to make song requests on the back of their RSVP invitations.  This made for a great variety of music that covered every genre.  Cocktail hour featured Big Band music from the 40's, dinner featured music from crooners like Frank Sinatra and the Gypsy Kings.  When the dancing started, the music included modern dance music and 80's classics, as well as Salsas and the Hora dance!

The newlyweds' first dance was sweet and romantic.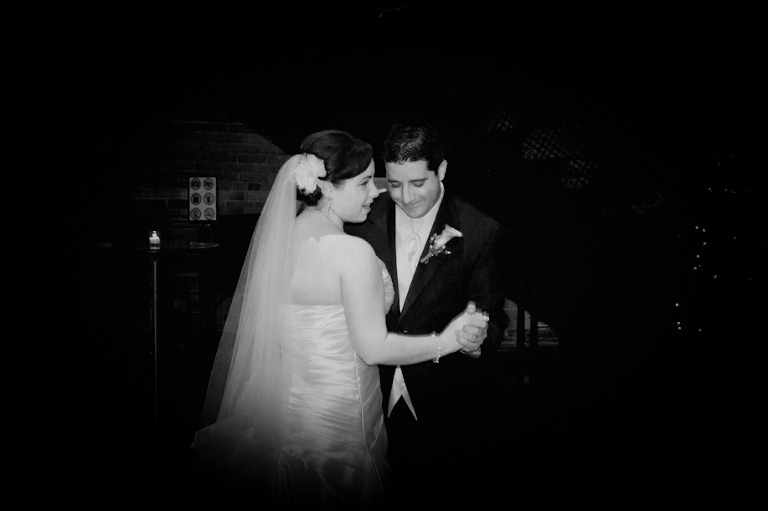 Lisa and Armando's guests took the floor after dinner and the celebration started!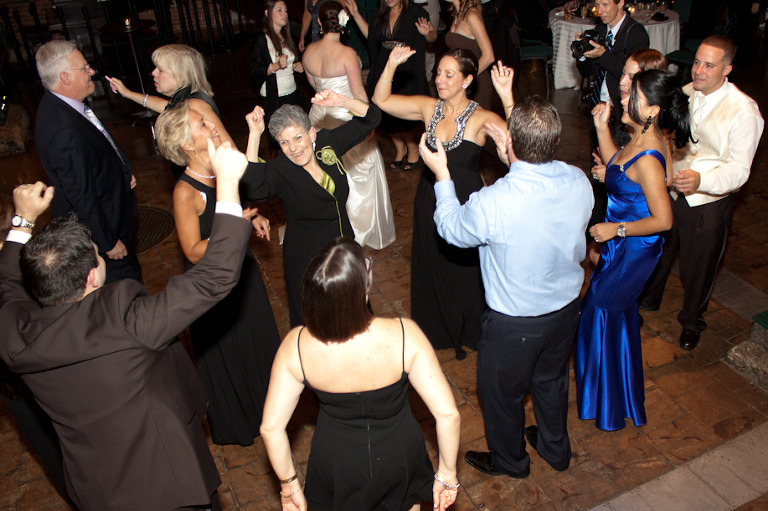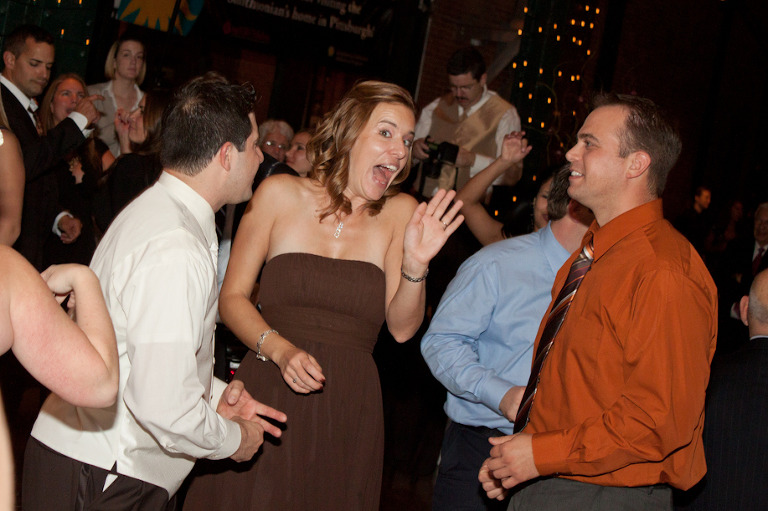 The newlyweds were hoisted into the air during the hora dance… love this part!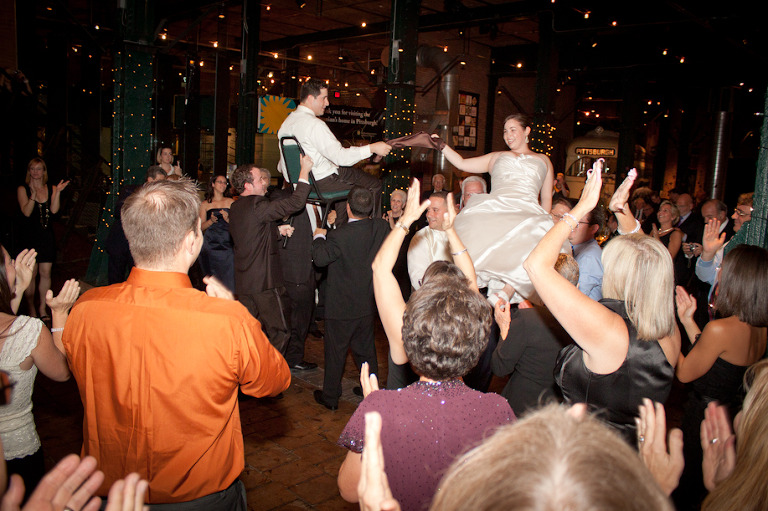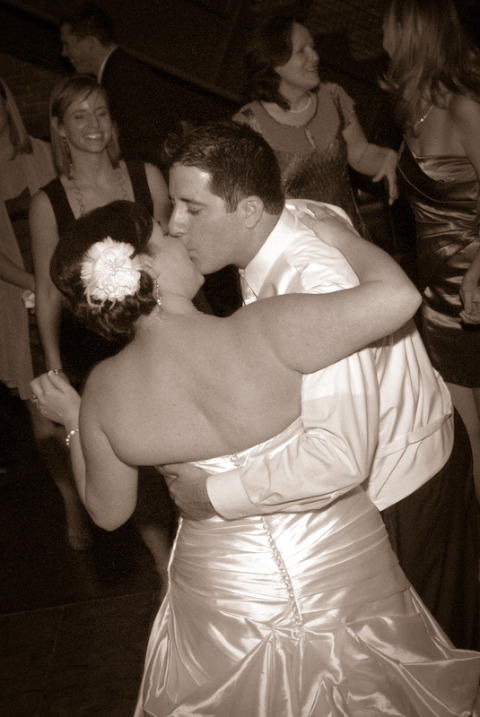 Lisa and Armando found wonderfully fun ways to combine their Jewish and Spanish heritages throughout their big day, creating special moments that will be cherished forever.  The happy couple is on their way to Jamaica for a well deserved rest after a fantastic day.