Weddings are complicated!  There are so many details to plan and decisions to make.  Seems like lately a lot of people have found a way to make to make their day a little simpler by having their ceremony and reception at the same venue.  This makes things not only easier for the couple, but also for their guests who only have to arrive at one place for everything.  Yesterday I was the DJ at the wonderful wedding and celebration of Elizabeth Mullen and Steven Huber at the University Club in Pittsburgh, PA.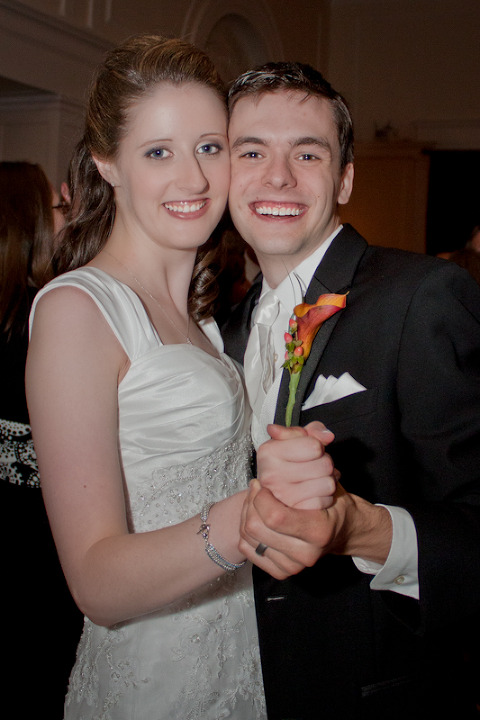 The University Club is unique as it provides beautiful and separate areas for the ceremony, cocktail hour, and reception. The wedding yesterday was held in one of the club's beautiful ballrooms.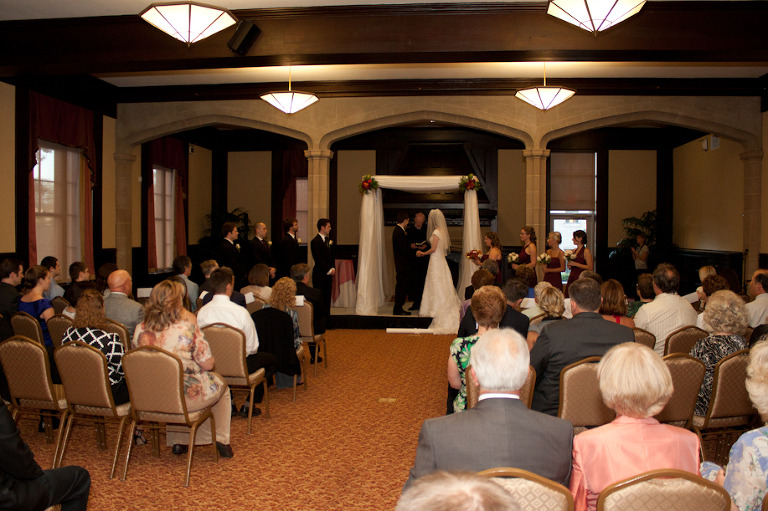 After the ceremony the guests moved to the balcony which has a spectacular view of Oakland.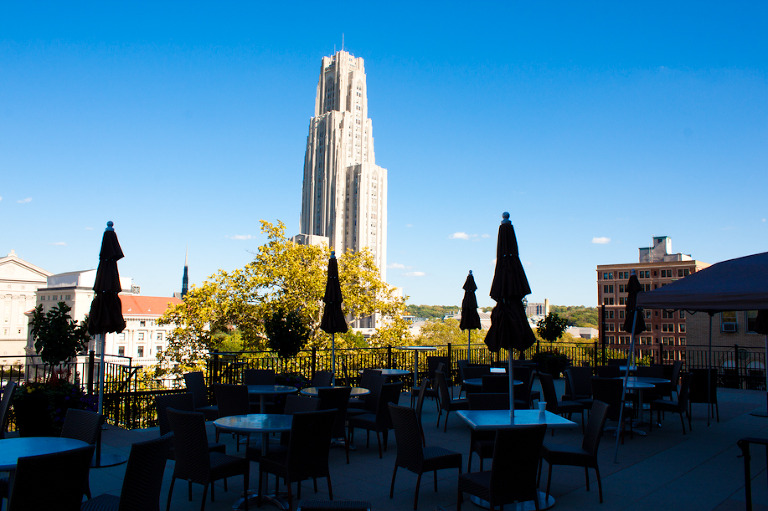 Elizabeth and Steven are probably the most easy going couple I've ever had the chance to work with.  The entire day reflected their loving and friendly personalities.  We discussed their musical preferences, but they allowed room for their guests to include their requests as well.

I've never heard so many guests rave about how much they enjoyed wedding cake!  It was also gorgeous.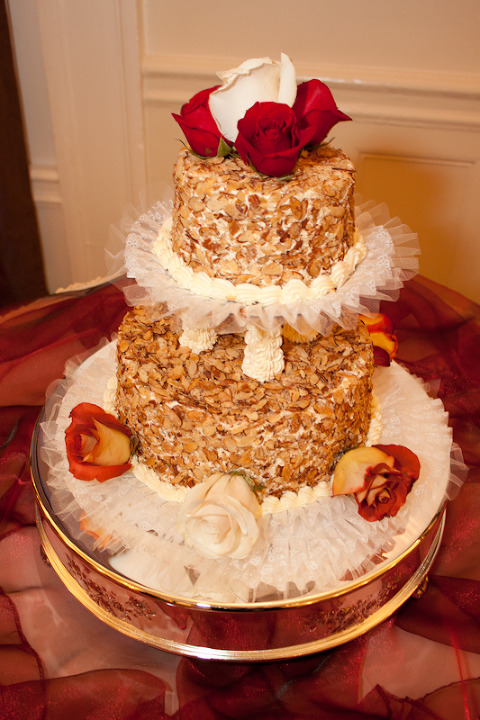 After cocktail hour, everyone moved to the main ballroom where Liz and Steven had their first dance. The newlyweds had spent time choreographing the dance, but it was clear that many members of their families were wonderful dancers as well.  It was so fun to watch!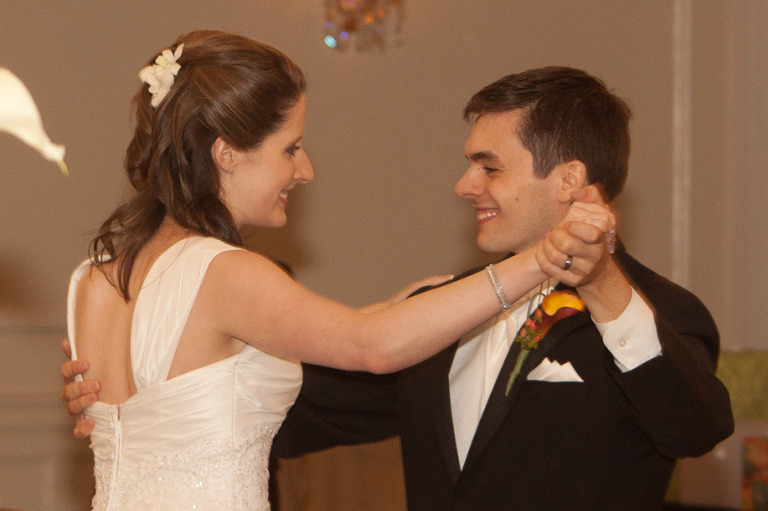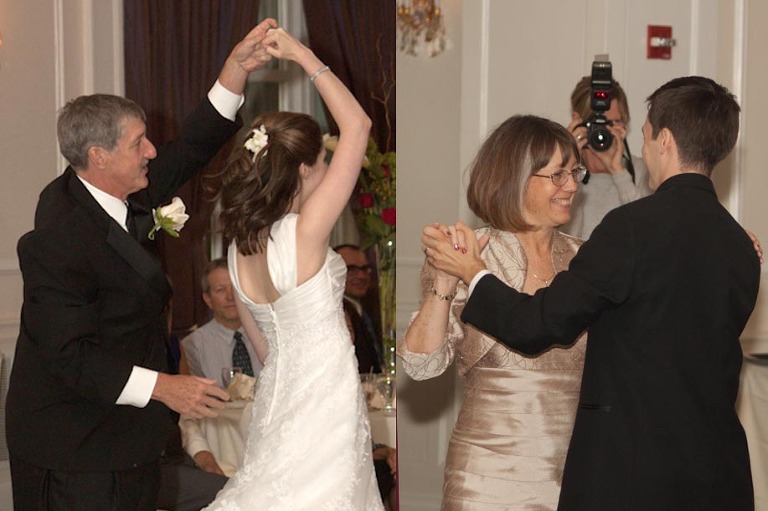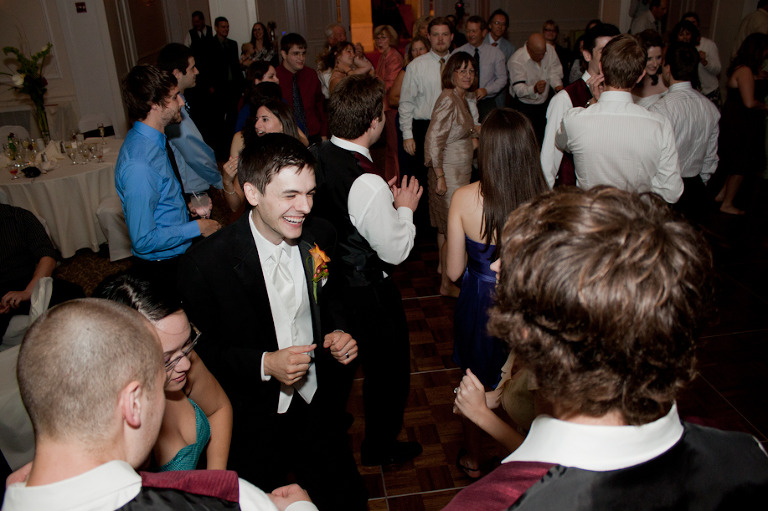 The Hora Dance was a HUGE success – all the guests crowded around as the newlyweds were lifted in the air!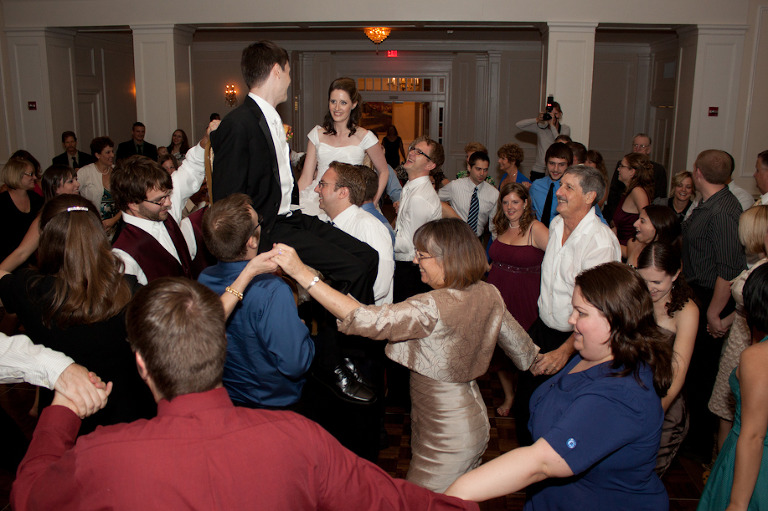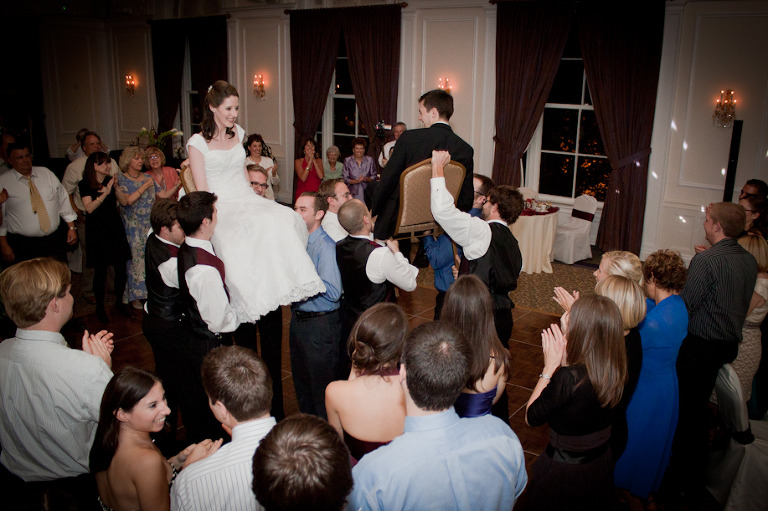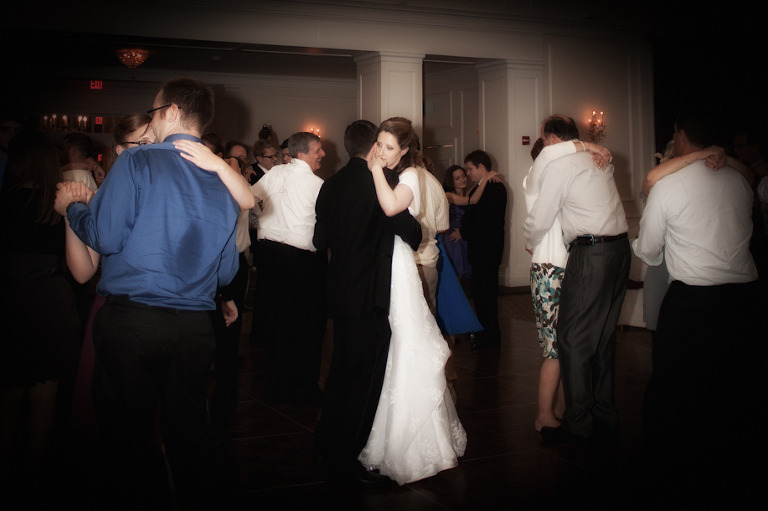 It was clear to me from the beginning that Elizabeth and Steven were concerned about the needs of their guests. They created an amazing day that was relaxed and fun for themselves as well as all of their friends and family.  The newlyweds now get to focus on themselves for a while on their honeymoon getaway in Cancun.