I love when couples are willing to play with the "standard wedding reception formula" when creating their timeline of events.  I find for the most part, the actual order of events isn't critical for a successful evening, and mixing it up a bit helps keep the guests engaged and interested in what will happen next.  Lindsey and Mike did an amazing job creating an evening that flowed perfectly for their fun filled reception held at the fabulous Hotel Monaco in downtown Pittsburgh.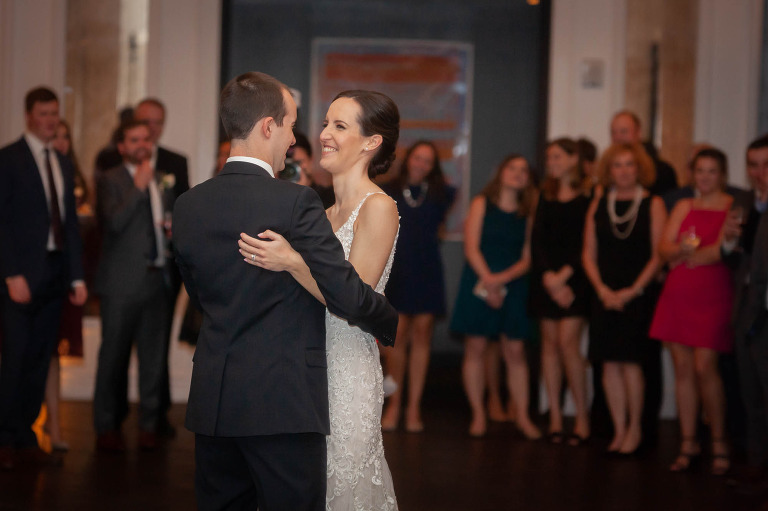 Their ceremony and dinner were held in the beautiful ballrooms at the hotel while the dancing for the evening occurred in the foyer space that separated the two rooms.  Instead of a traditional grand entrance, Lindsey and Mike chose to include the introduction into their first dance and fast upbeat bridal party dance after dinner.  They also chose to include their parent dances later in the night too, which meant everyone was up on their feet to enjoy seeing everyone dance.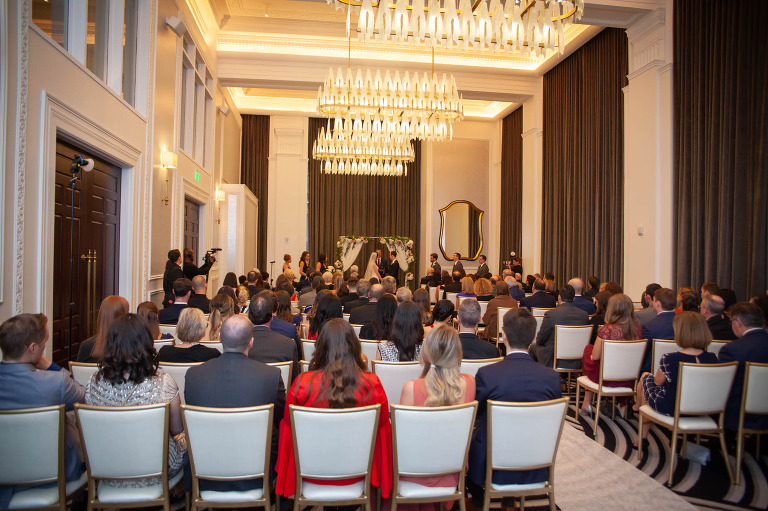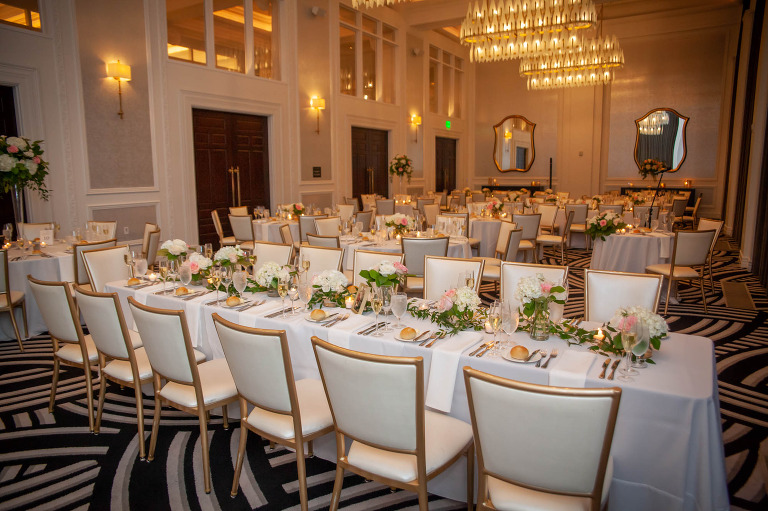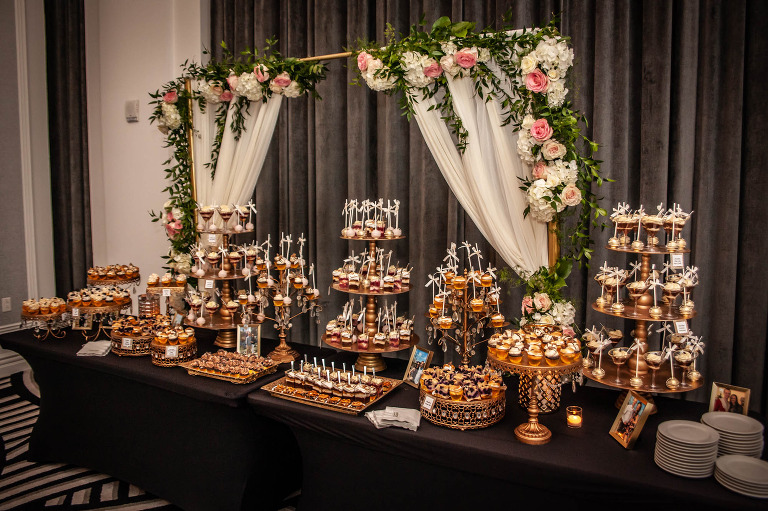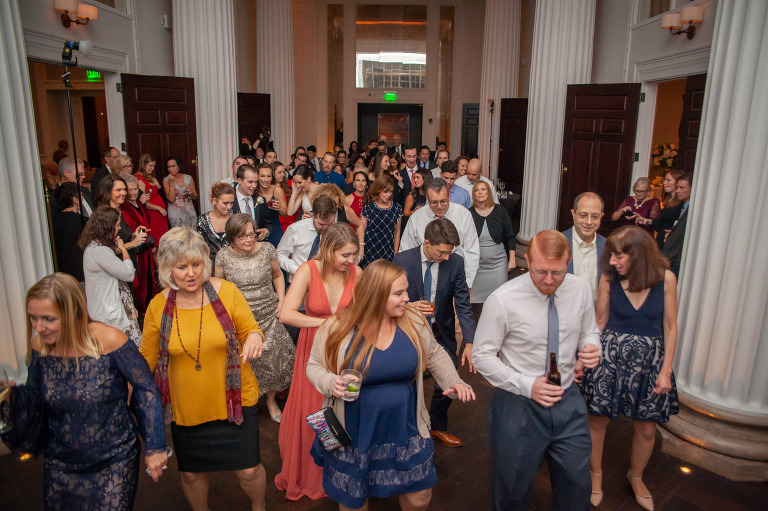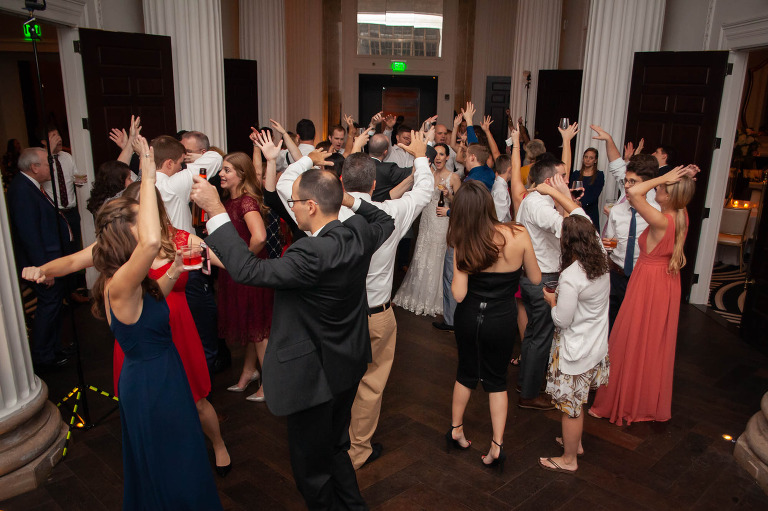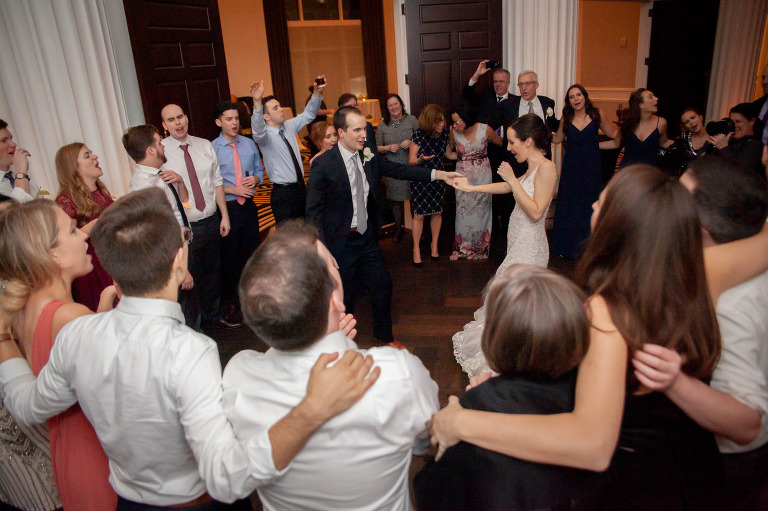 Lindsey and Mike's fresh ideas made for an evening that was lively and exciting for everyone.  When it was time to dance, all of their friends and family were quick to join in the celebration.  At the end of the night, it was obvious that no one wanted the party to end.  The happy couple is now planning a hopefully much more relaxed scheule as they prepare to celebrate on their Hawaiian honeymoon.