While most people will describe their ideal wedding day as elegant, romantic, and fun, many overlook how to make their day memorable.  Special touches, and the ability to deal with the unexpected, certainly helped Melanie Boretsky and Alan Young have a wedding day like no other, and one I am sure will be discussed for years to come.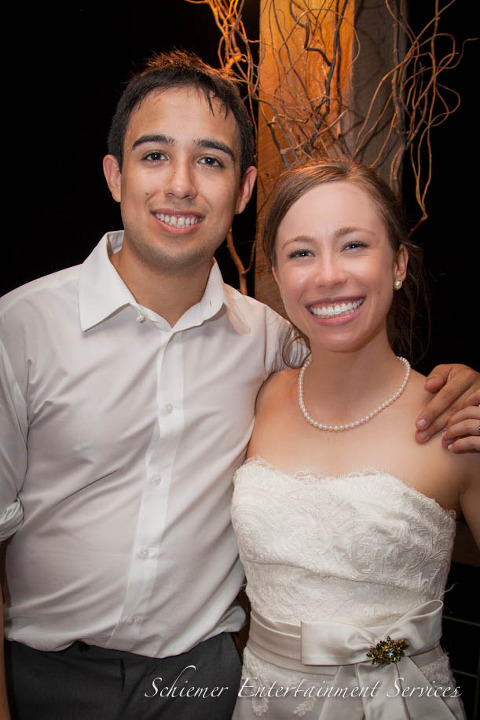 Their choice to get married and have their reception at Lingrow Farm was a great choice for a day no one would forget.  As their ceremony began, the perfect skies and beautiful scenery made for the ideal setting.  When the weather changed suddenly to a down pour, everyone made a quick dash to the barn to finish the nuptials.  All the guests cheered and celebrated as Alan carried his wife to shelter.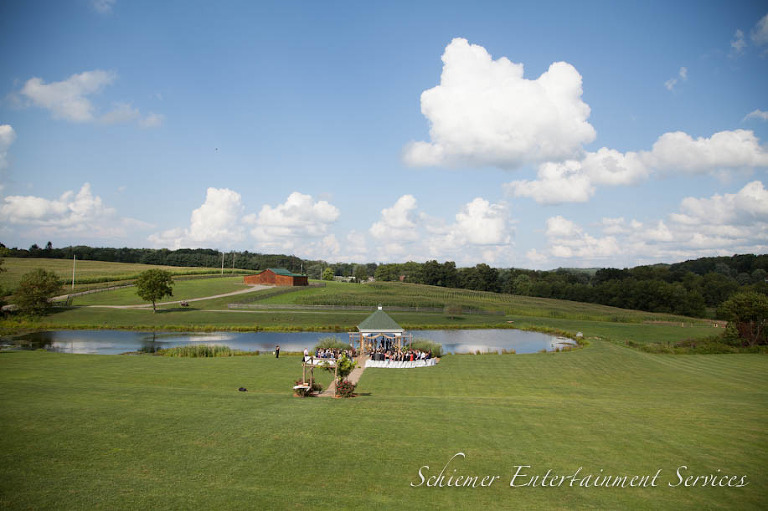 Another truly memorable part of the evening was when Alan's twin brother and best man gave one of the best Powerpoint/Toasts I've ever heard.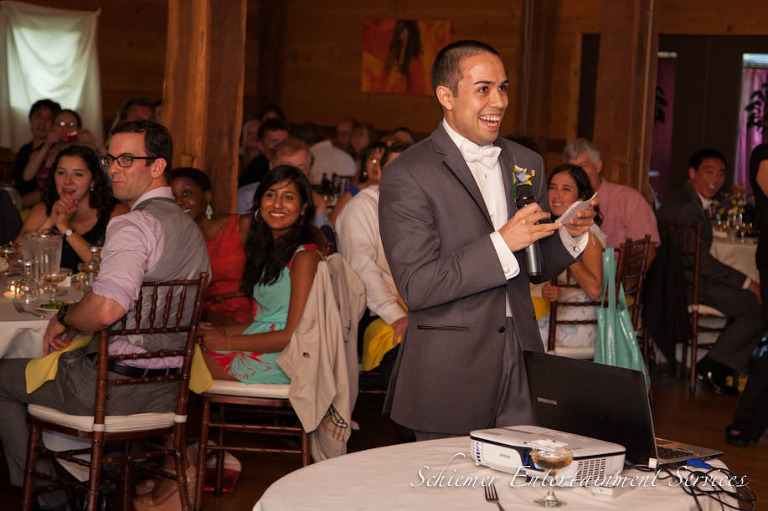 Of course, music is always a great way to make the day special.  They had planned for plenty of time to dance and celebrate, so it was great getting to fill so many requests from their friends and family.

I love when couples have practiced their first dance.  Melanie and Alan are fantastic dancers, and theirs could not have been more perfect.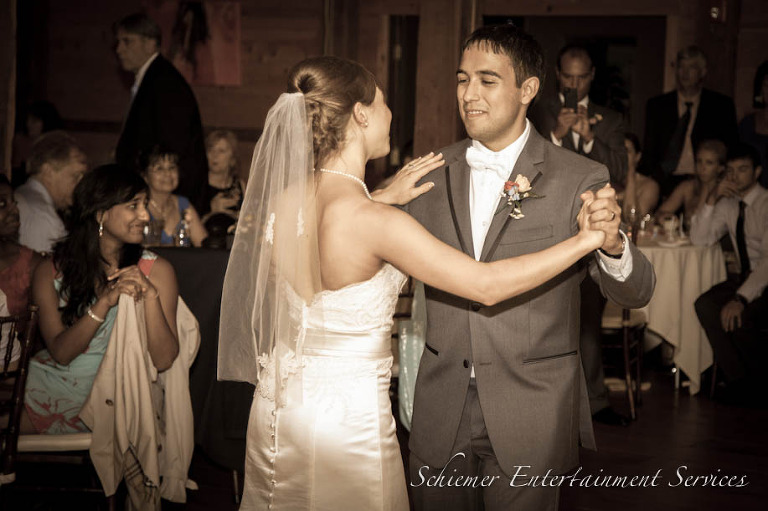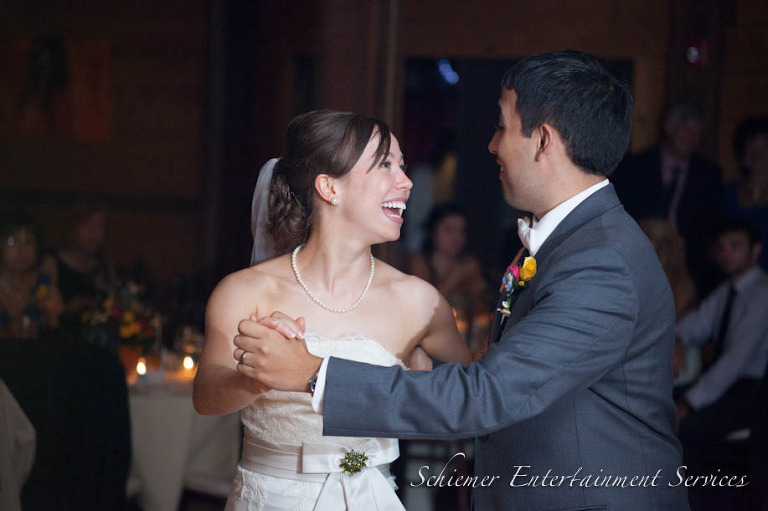 This amazing evening also included a photo booth, fireworks, a bonfire, and lots of opportunities for some wild and hilarious dancing.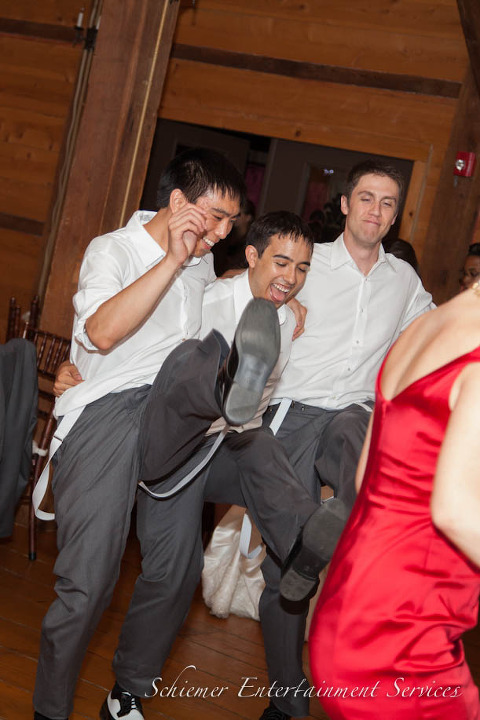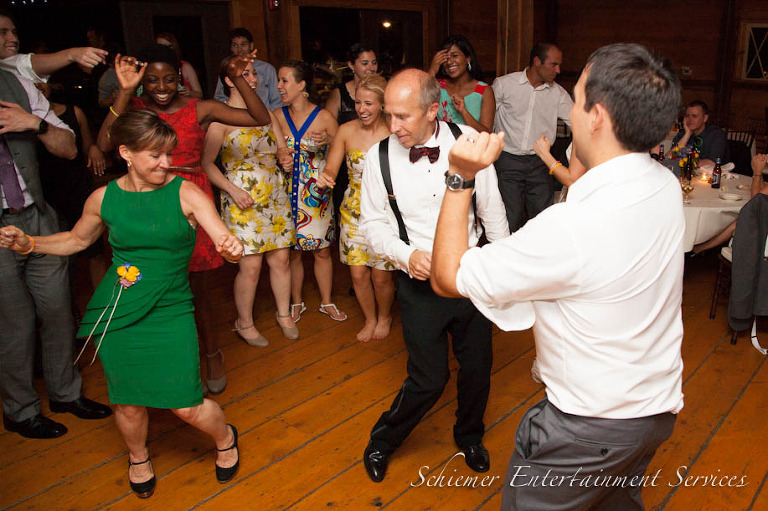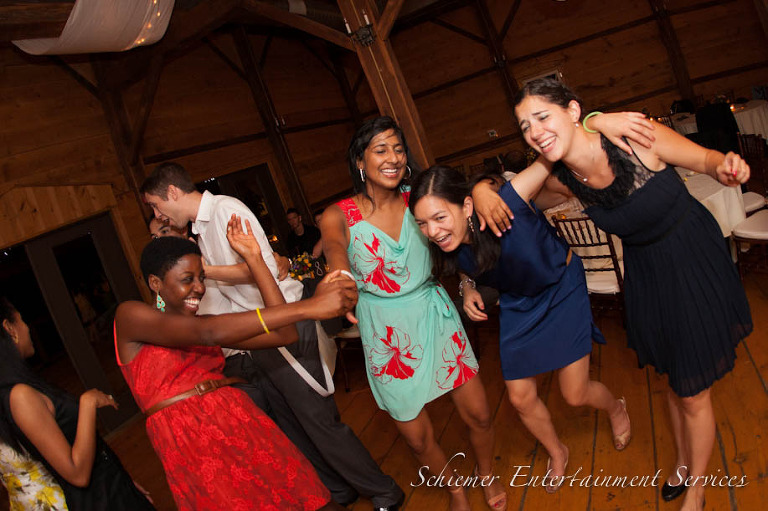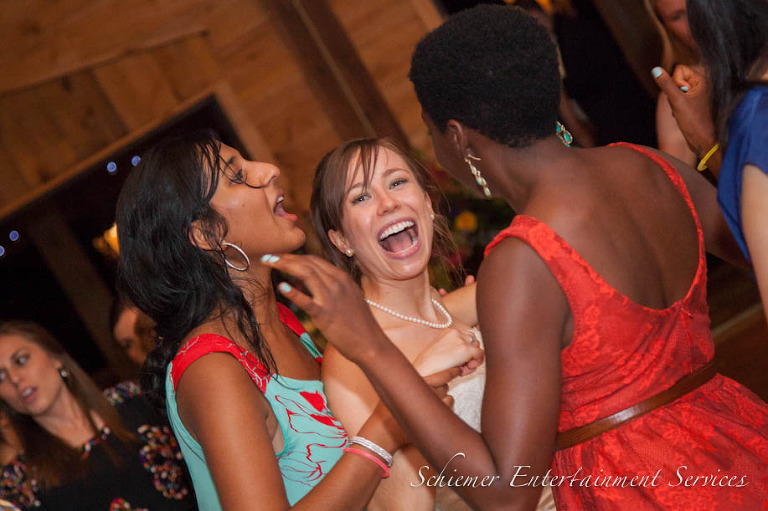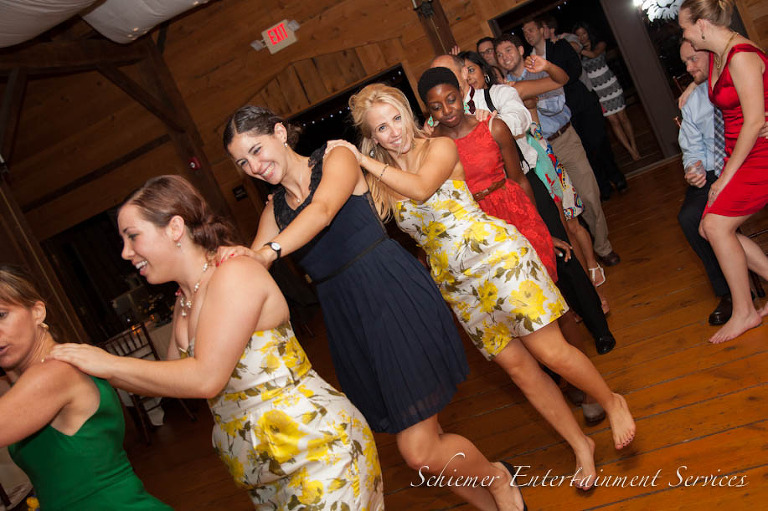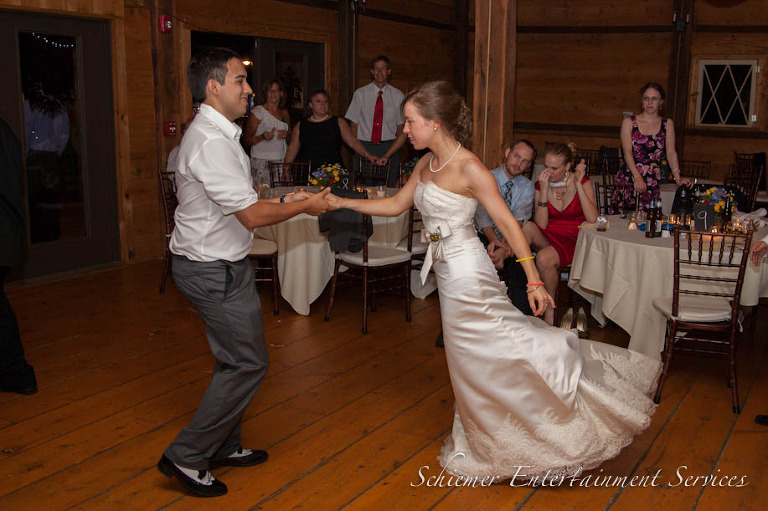 All night long I overheard many of the guests already reliving stories about the events of the day.  With so many fantastic moments for them to cherish, Melanie and Alan's wedding day was truly unforgettable.