Every couple faces bumps on the way from engagement to "I Do".  The big question is, how will you deal with these obstacles? No one would ever know that Beth Buresh and Steve Panicucci had any problems at all when planning their perfect wedding celebration at the Shannopin Country Club in Pittsburgh, PA.  They didn't let anything stand in their way from enjoying every moment of their special day.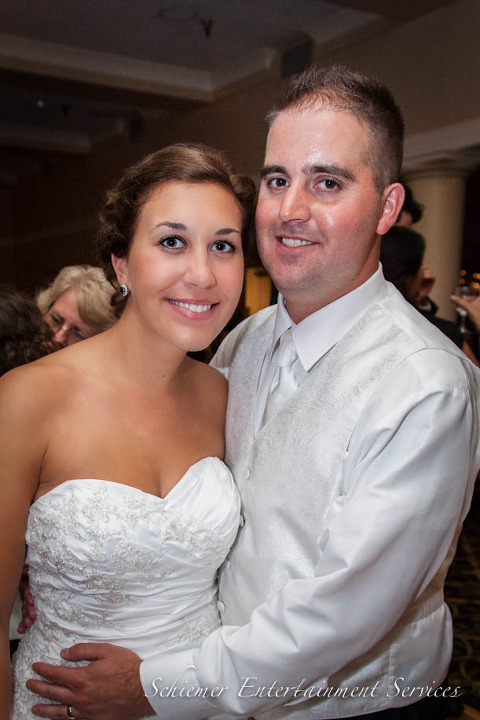 Shannopin Country Club might not have been Beth and Steve's first choice in venue, but I have to say, I believe the great atmosphere and their courteous staff made for an excellent location to begin their new lives together.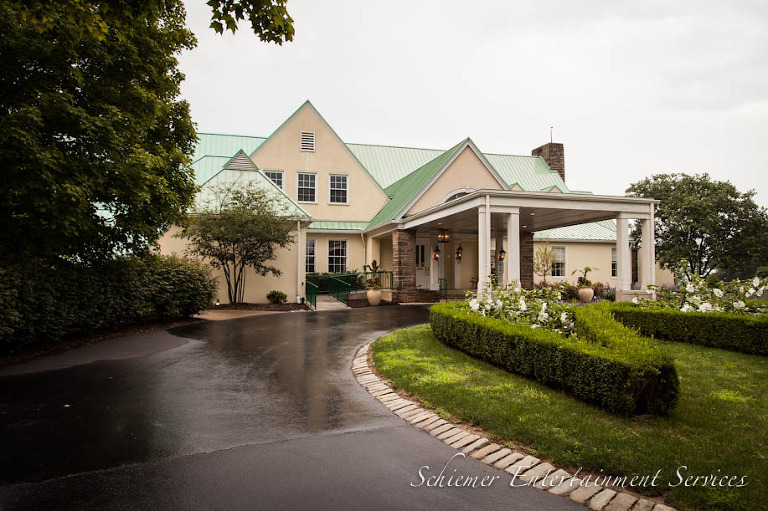 One of the many things I enjoyed about working with Beth and Steve was the fact that they chose a select few songs that gave their evening a fun, yet elegant tone.  Selections ranged from classical strings to Carly Rae Jepsen.

Once dinner was completed, the newlyweds enjoyed their first dance to Frank Sinatra's "The Way You Look Tonight".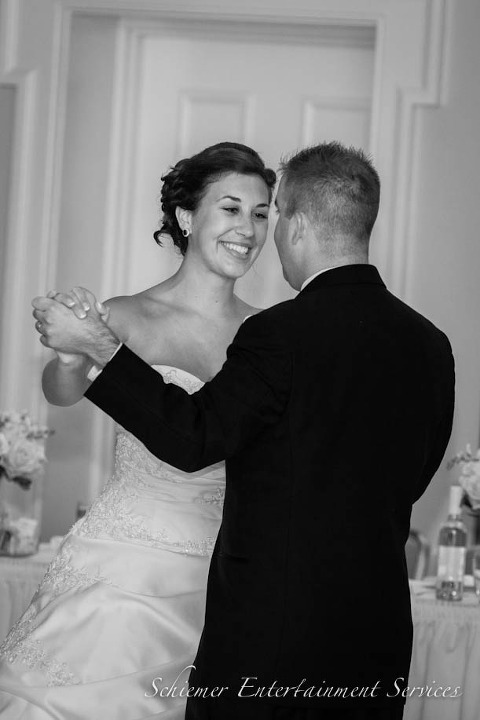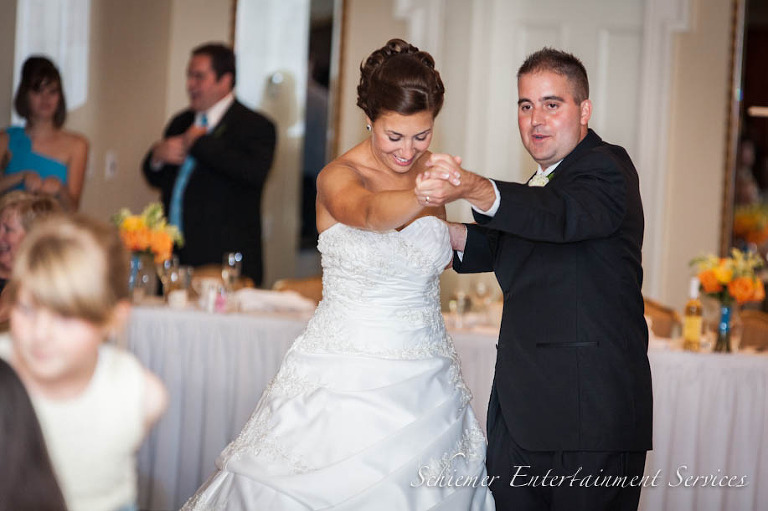 Beth and Steve planned their night perfectly so there was plenty of time for their guests to get up and join the fun to a wide variety of great dance songs.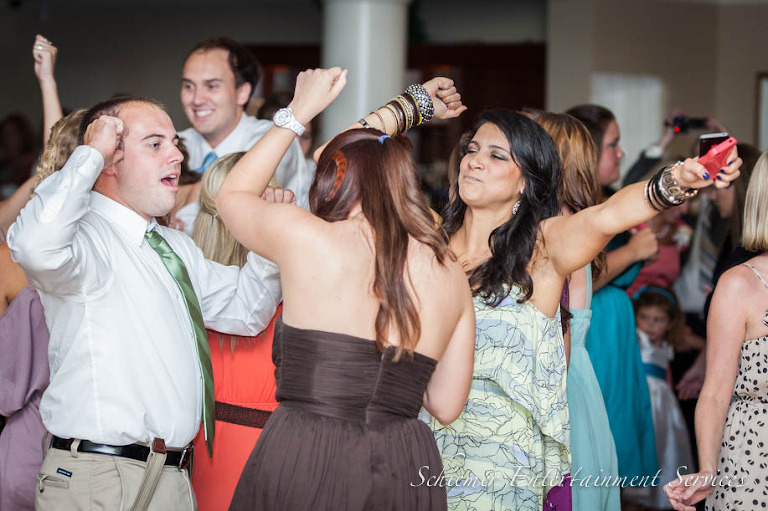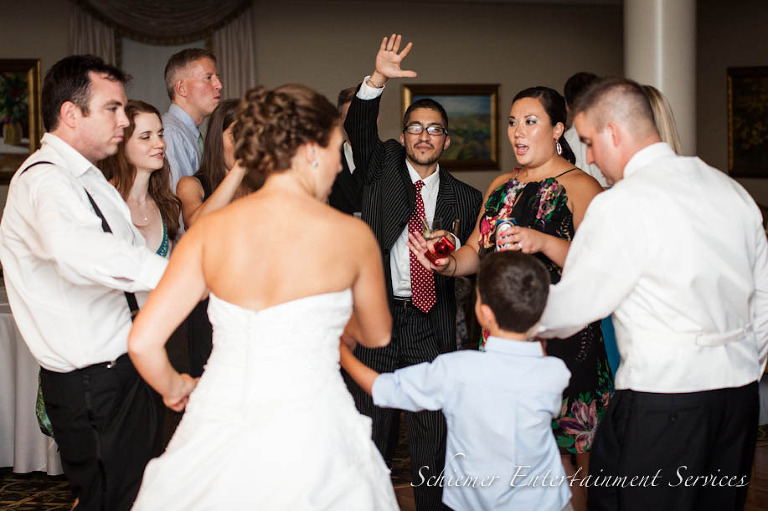 One of my favorite moments was when everyone crowded the dance floor to a special song that Steve and a friend had created themselves.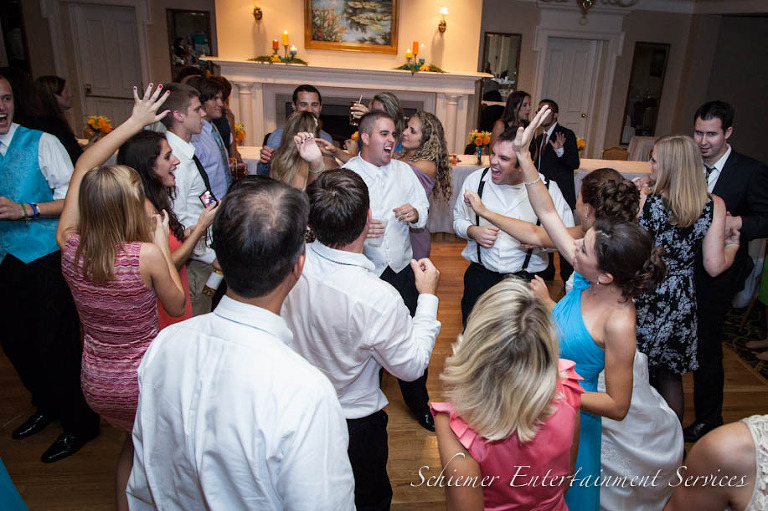 Then, all of Beth's sorority sisters gathered around to serenade her with "Eye of the Tiger"!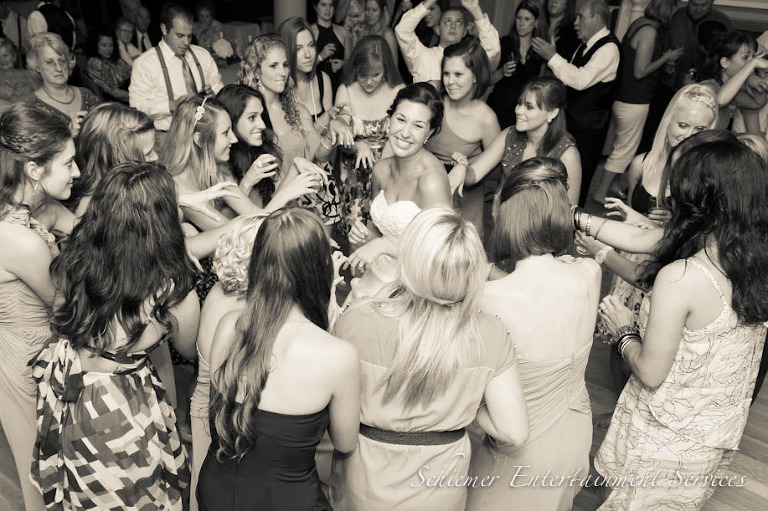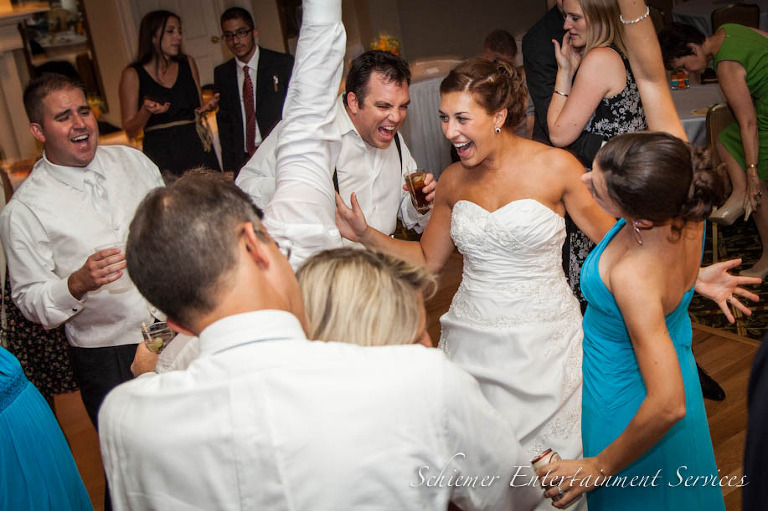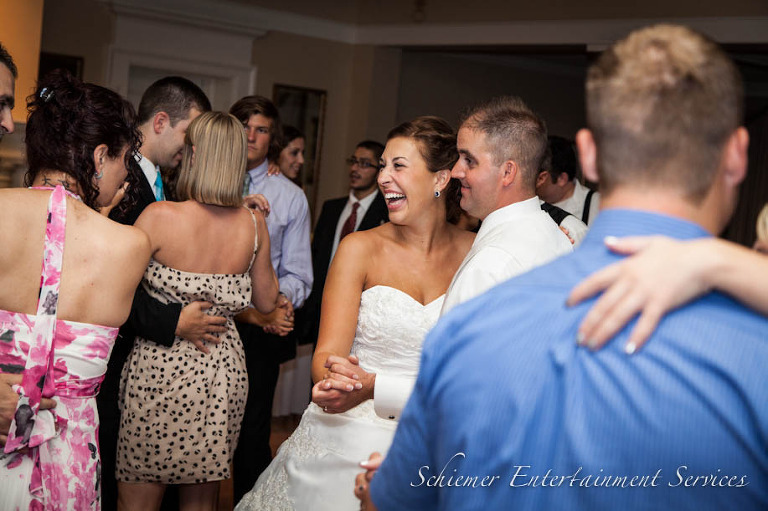 One of the hardest things about wedding planning is keeping focus on what really matters about the entire day. Beth and Steve's priorities were to give their friends and families a memorable night as they all gathered together on their big day. I'm sure they can't imagine it turning out any other way.