Sometimes I don't get to meet couples until the actual wedding day.  While it can be a challenge to plan from out of town, I often work with couples by email and phone up til the big day.  For the reception of Stacie Jo Pawlack and Michael Dickson, I was only able to work directly with Stacie Jo, but her fun and exciting personality made it so that I felt we were lifelong friends as I was able to DJ their special day at the Longue Vue Club in Verona, PA.
This was my first time to the Longue Vue Club, but their friendly and courteous staff went out of their way to make sure all of the vendors were taken care of. One of my favorite parts of working with Stacie Jo and Michael was that they weren't afraid to choose some music which was unique and special to just them.  I knew when I saw that their grand entrance would be to Bing Crosby's "Mele Kalikimaka" that this evening would be a special musical treat.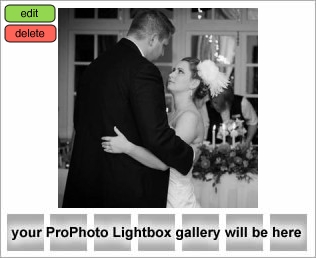 Soon after I was able to meet the newlyweds for the first time in person, I was able to announce their first dance together as husband and wife.  Stacie Jo and Michael were very relaxed and poised throughout the evening.  They were able to spend time with their guests and still make it to the dance floor for the celebration. Just as everyone thought the evening was over, there came a cry for one more song.  Everyone crowded the floor one last time for Donna Summer's "Last Dance" and cheers, as the newlyweds soaked in this special moment with their friends and family.  Even though I only spent one evening with Stacie Jo and Michael, I know their big day will be one I'll never forget.