I'm so excited that wedding DJ season has officially begun for me. Last night I was honored to be the DJ for Kim Kikel & Kevin Kropf at the Pittsburgh Airport Marriott.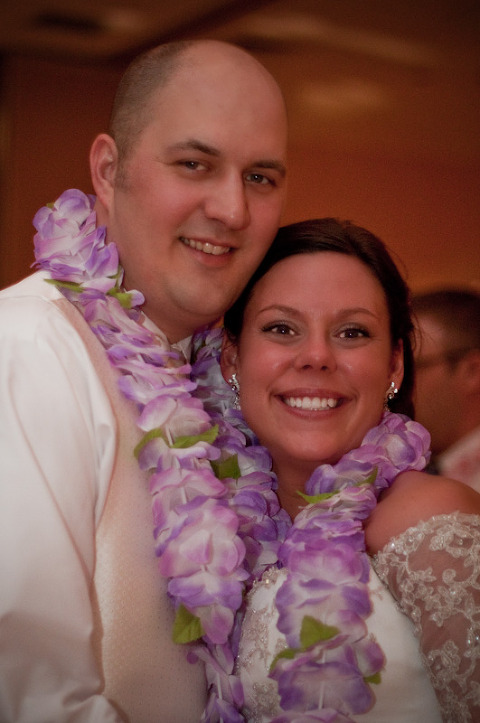 Working with Kim & Kevin was great fun. My favorite part of the evening was watching them dance, it was as if there was no one else around when they looked at each other.
Kim and Kevin love dance music, and we spent lots of time planning the perfect music mix for their reception. Being a DJ, I love people who are interested in picking music that is special to them and their guests.

Kim & Kevin wanted to have their guests dance to the more traditional version of the Dollar Dance which is done to a polka…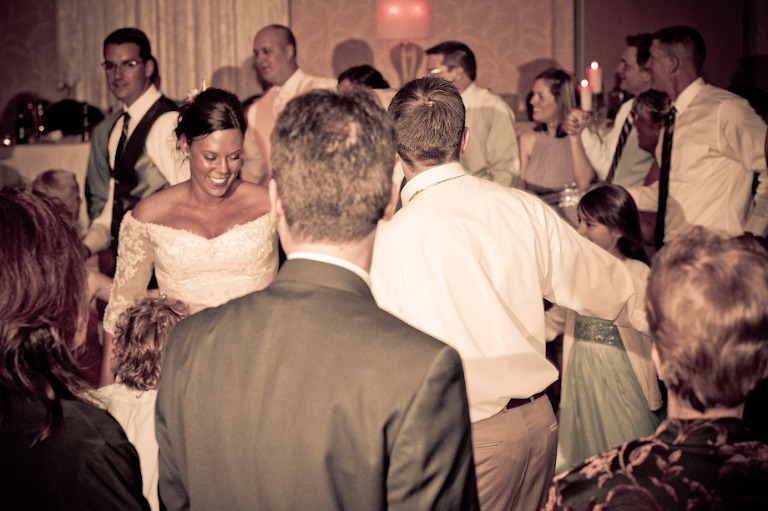 Once they danced with the newlyweds, all of the guests surrounded Kim so that Kevin had to bust his way into this new bride.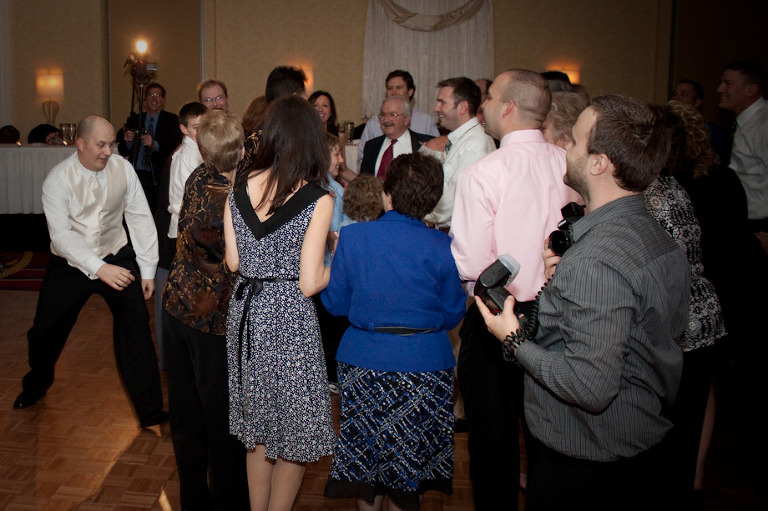 Once we finished with all the formal festivities, the party really went crazy!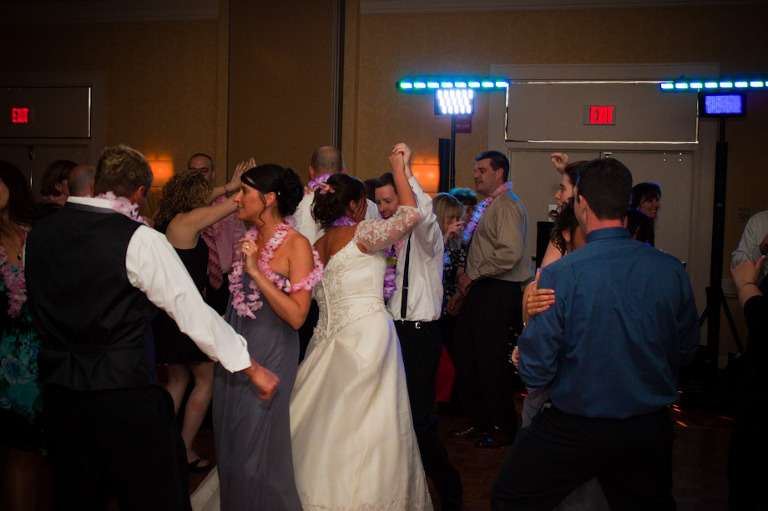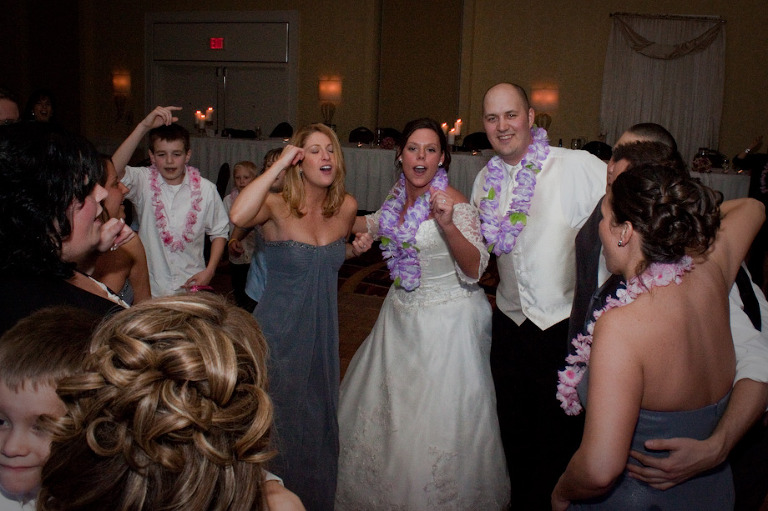 The newlyweds are off to Hawaii for their honeymoon, so they had brought a big box full of Hawaiian leis to for all the guests to wear. So fun! I had a great time getting to know Kim & Kevin to help make their reception wonderful and unique.  What a great way to start 2010!