I encourage all of my clients to find clever ways to utilize my presence on their big day.  I love being a wedding DJ, and thoroughly enjoy helping to create special moments for the newlyweds and their guests.  This past weekend I was asked to provide some unique and fun contributions for the wedding of Gwen Zajdel and Steve Majewski, held at the LeMont overlooking Pittsburgh, PA.
I  have to mention how Gwen and Steve used striking fall colors throughout the LeMont, everything looked amazing!  Candy apples as favors was complete genius.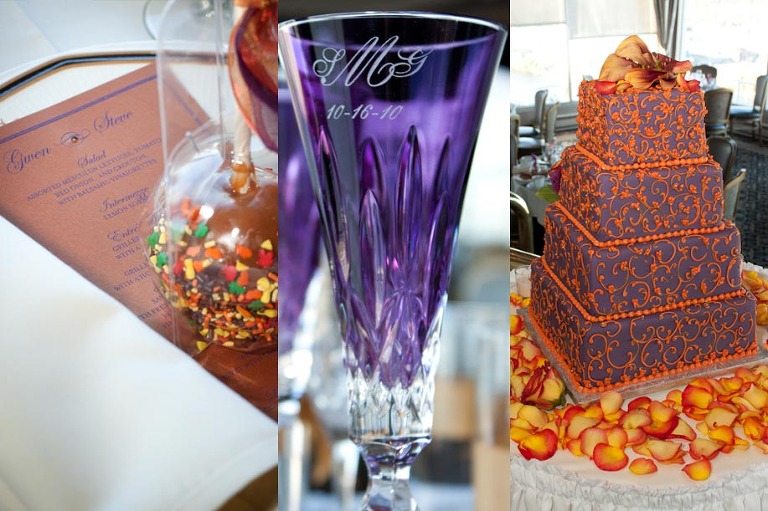 After their grand entrance, Gwen and Steve danced to a special medley of Michael Buble, The Black Eyed Peas AND Frank Sinatra!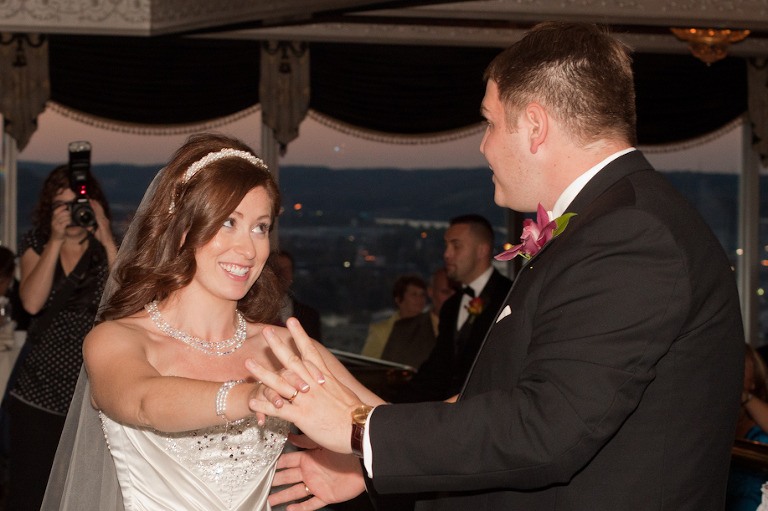 During cocktail hour and dinner, guests were entertained by the Hilil String Quartet.  These brothers and sisters have been playing together for over 9 years and performed flawlessly.  (They were also a joy to work with.)  I was blessed to work with 2 other amazingly talented vendors, Dawn from DMB Videography and Dana from Scheller Image and Design.  I can't say enough about how important it is to hire talented and accommodating vendors like these two.  Their attitude and professionalism kept everything running smoothly while they captured tons of memories for Gwen and Steve to cherish.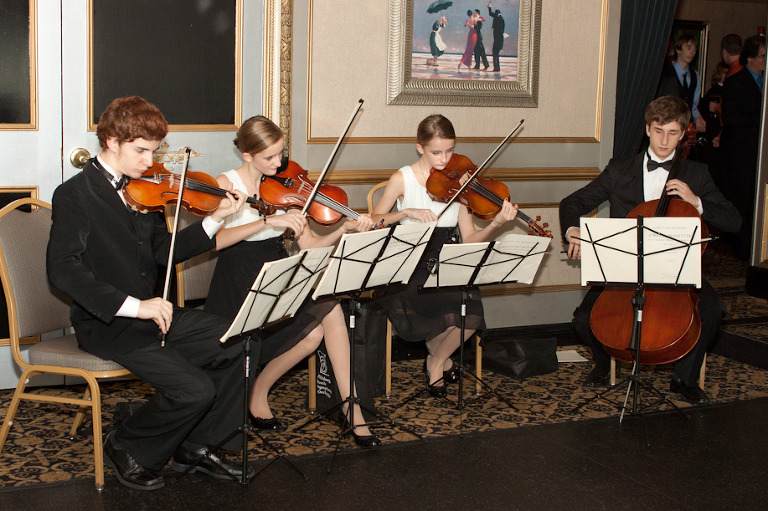 Steve, Gwen and I had a great time talking through the music for the reception.  They had a ton of fun ideas including their special first dance medley and a unique take on the Anniversary dance.

After dinner, guests JAMMED the dance floor.  Clearly everyone was there to celebrate!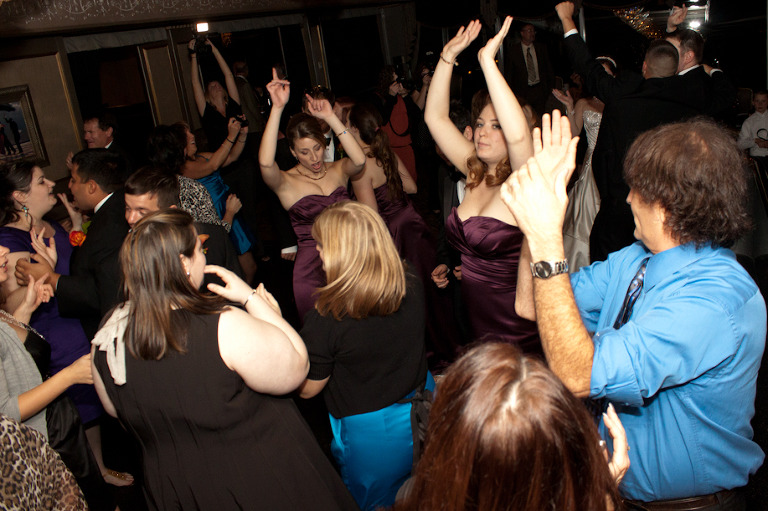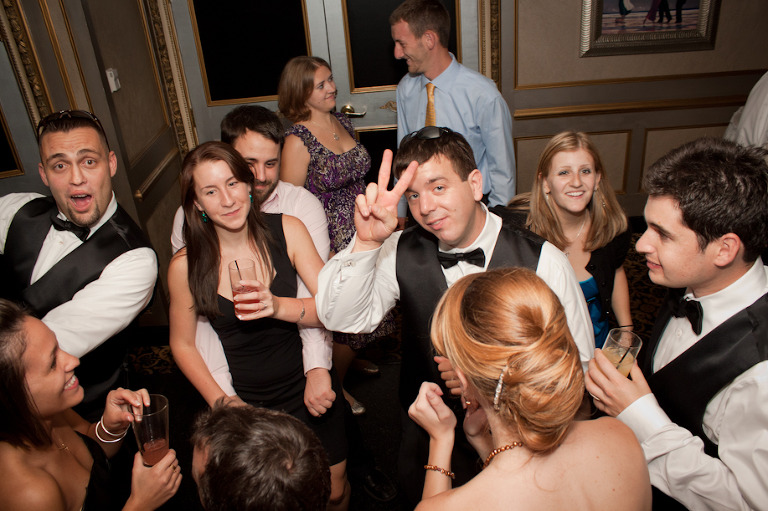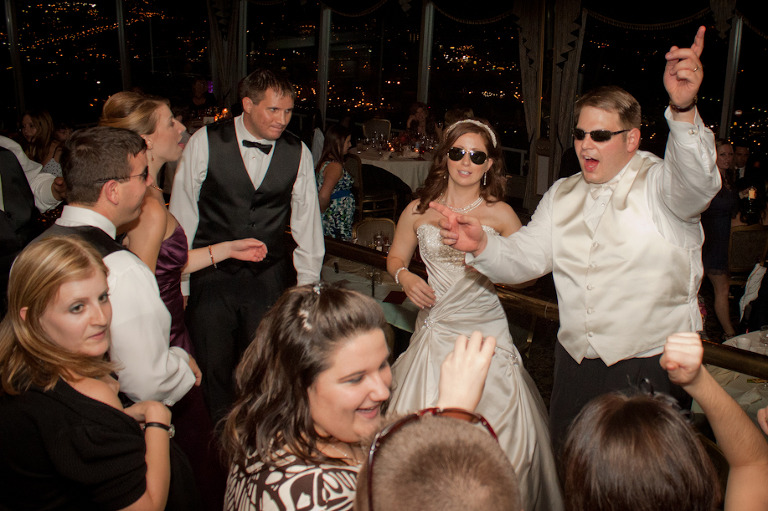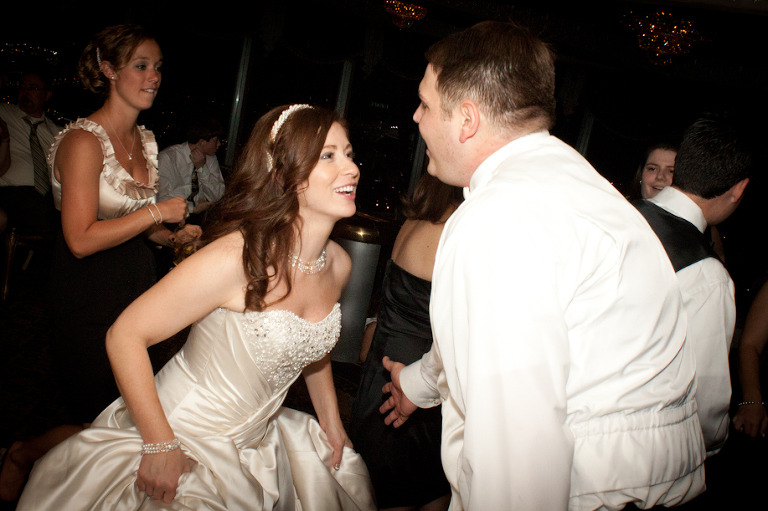 Sometimes I am asked, "How many songs do you play for dancing?"  The answer depends on how the day is planned and how well everything is executed during the reception.  This couple scheduled an evening with LOTS of time for dancing, and because everything went flawlessly, there was plenty of time for everyone to dance to almost every style of music.  I'm so grateful that Gwen and Steve included me in so many of their plans.  I love getting to work for such fun, creative and detail oriented people.  These love birds are now off for a well earned two week honeymoon in Figi.