I feel very fortunate that I get to work with some of the sweetest couples in Pittsburgh to help make their big day extra special.  Working with Nicole and Dylan was a fantastic experience not only for me, but for all of their vendors.  Everyone from the photographers to the venue staff commented on how great it was to work with such wonderfully nice and relaxed people.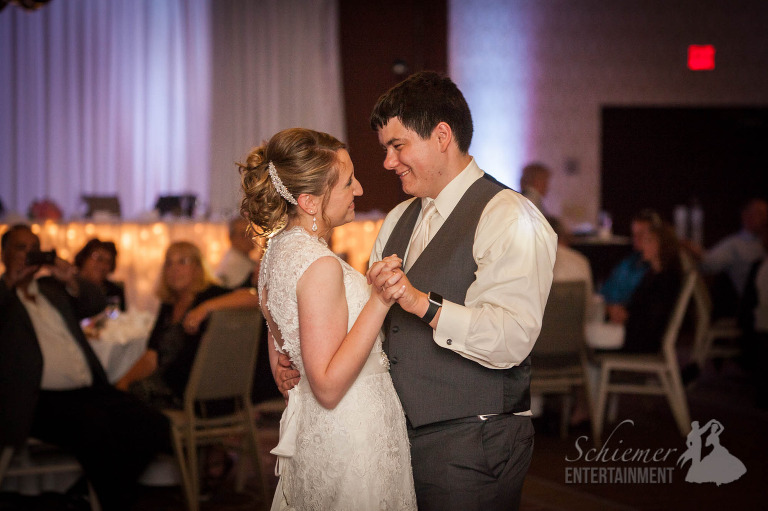 Nicole and Dylan held their reception at the Sheraton Pittsburgh Airport Hotel. The ballroom looked beautiful with with lots of special touches and uplighting.  I loved that they chose to ask guests to sign their Bible and highlight their favorite verse as a guest book.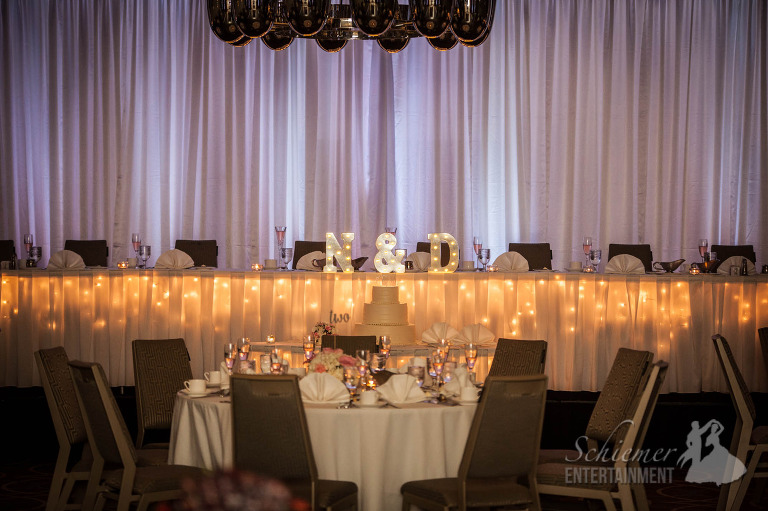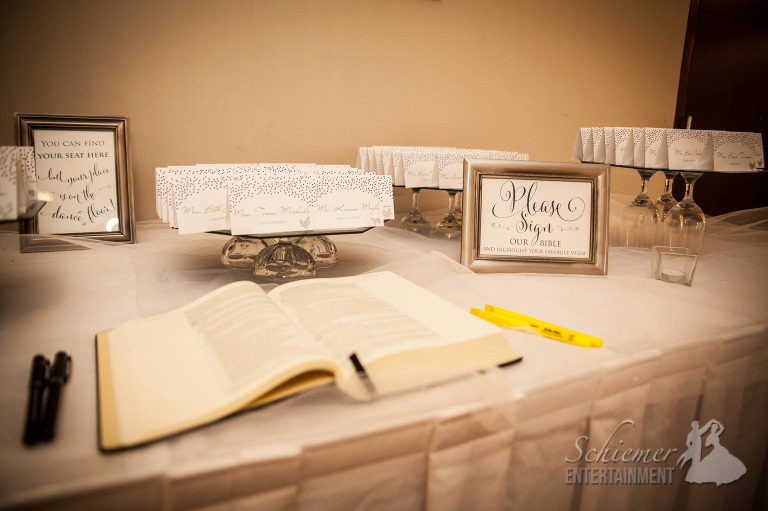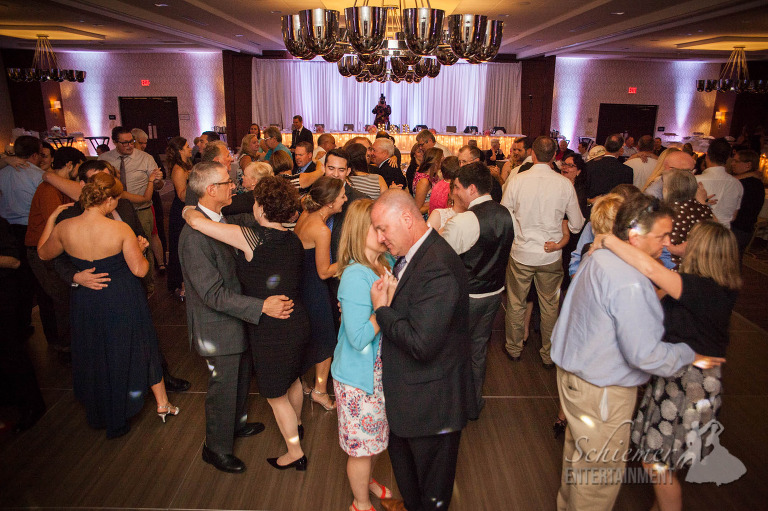 The newlyweds chose some great music for dancing, but left lots of freedom for me to play what would keep their guests on their feet.  They planned their reception as a huge party for their friends and family to enjoy, and wanted to be sure everyone would have a chance to get on the dance floor.  It was great to see everyone from 8 to 80 join in and celebrate with Nicole and Dylan.  After doing so much work to be sure their guests and vendors could enjoy their wedding day, the happy couple is off for a well-deserved honeymoon in Punta Cana.