As a wedding DJ, there is nothing that compares to getting to work with a couple that loves to dance. Wedding guests always want to be with the newlyweds, so you know it's going to be a party when the happy couple spends their time on the dance floor! Aubrey and Chad's reception at the Sheraton Station Square was one where everyone got to be part of the celebration AND spend a wonderful night with the bride and groom.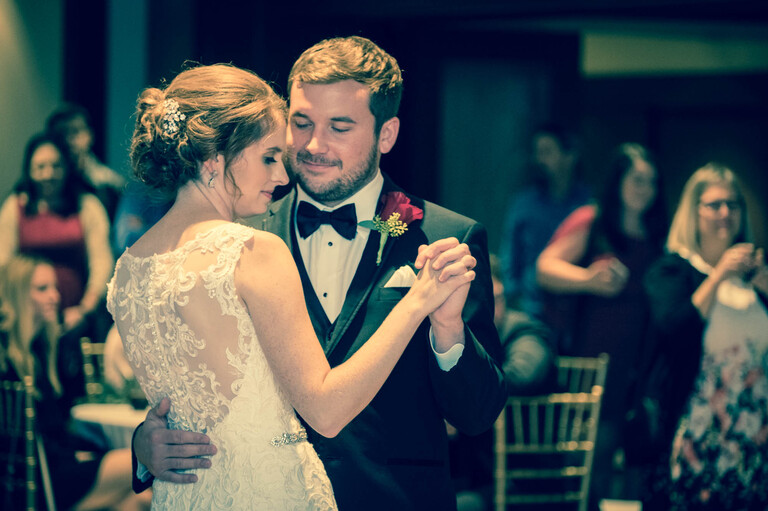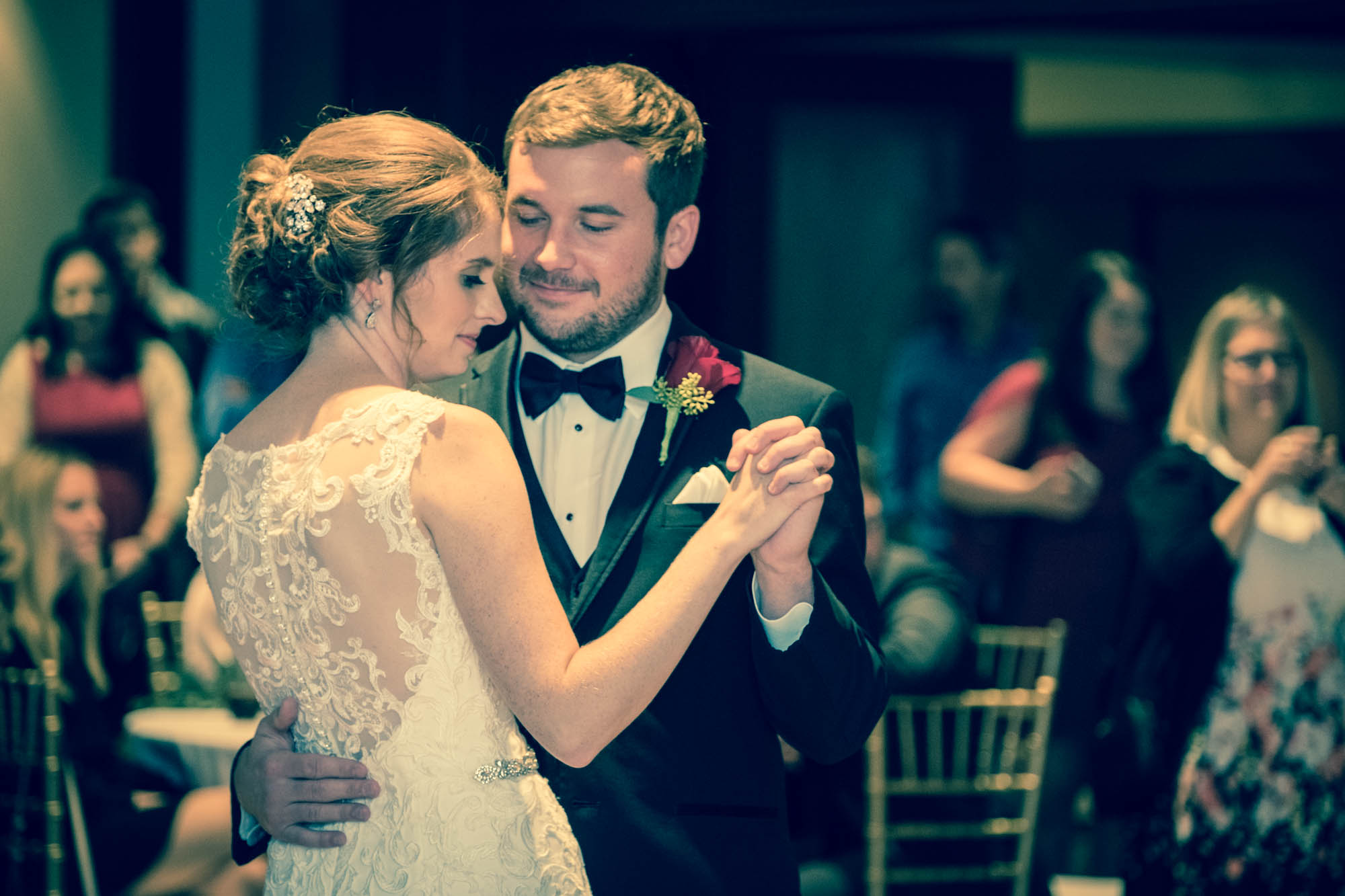 The Sheraton was a perfect reception venue with a beautiful view of the city. Instead of a guest book, everyone got to sign a "Wedding Jenga" piece for Aubrey and Chad to cherish. After the formal dances were over, it was time for an epic dance party including fantastic songs from yesterday and today.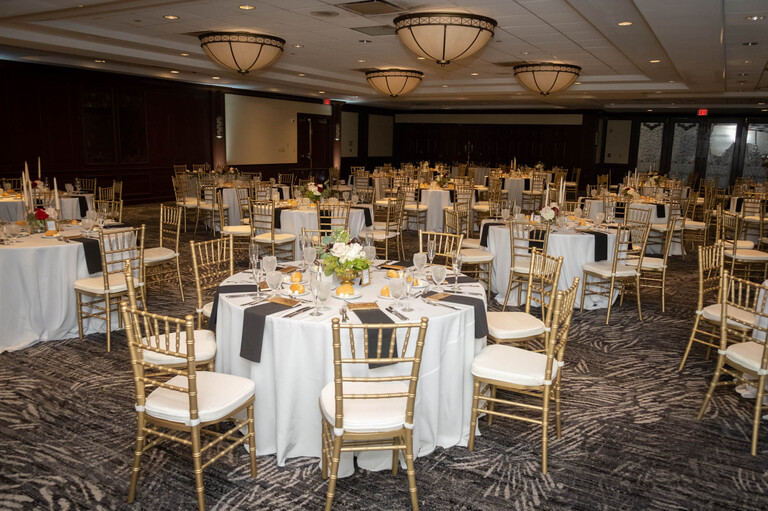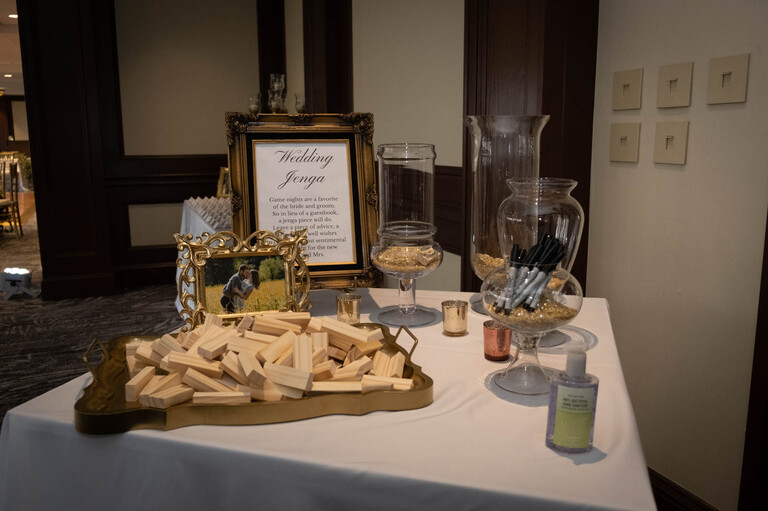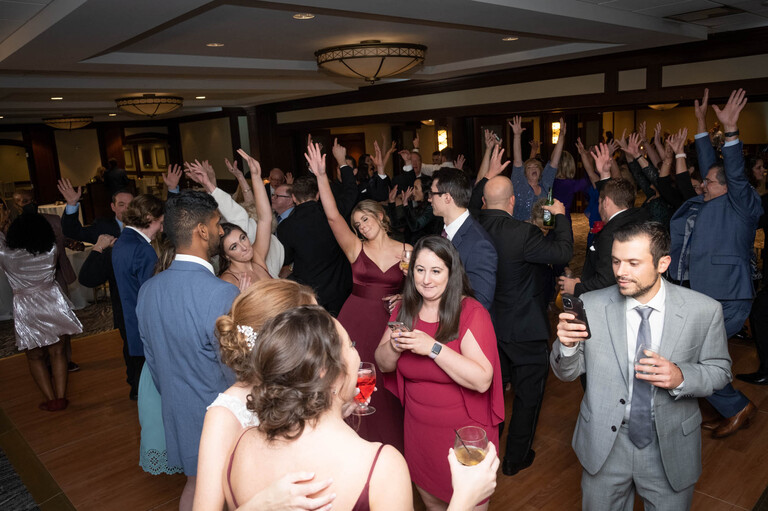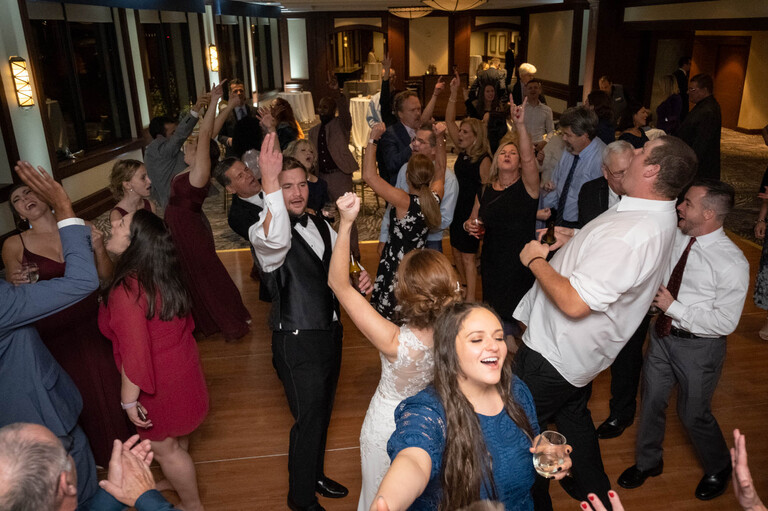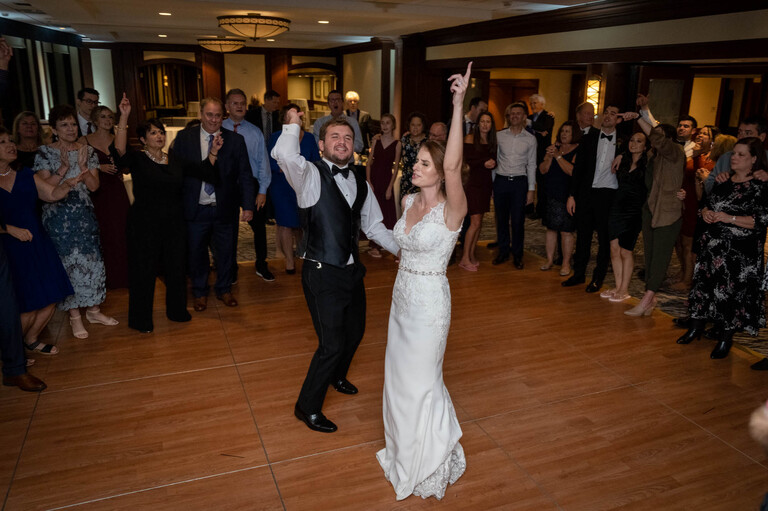 It was so much fun to see the dance floor filled with guests of all ages. Aubrey and Chad's music requests were a perfect match for their friends and family. The dancing never stopped until the final note of the final song as the newlyweds were surrounded by all of their favorite people. The happy couple is soon off to St. Lucia for some relaxation (and maybe a little more dancing).