One of the big decisions couples make when planning their wedding is about who will be doing speeches, toasts, and officiating during the big day. Obviously it's important to choose people you trust, but also those who will do a great job at making all of the wedding guests feel part of the celebration. Lindsey and Byron's choices of speakers were perfect for their beautiful Fall wedding held at the Pennsylvanian Hotel in Pittsburgh, PA.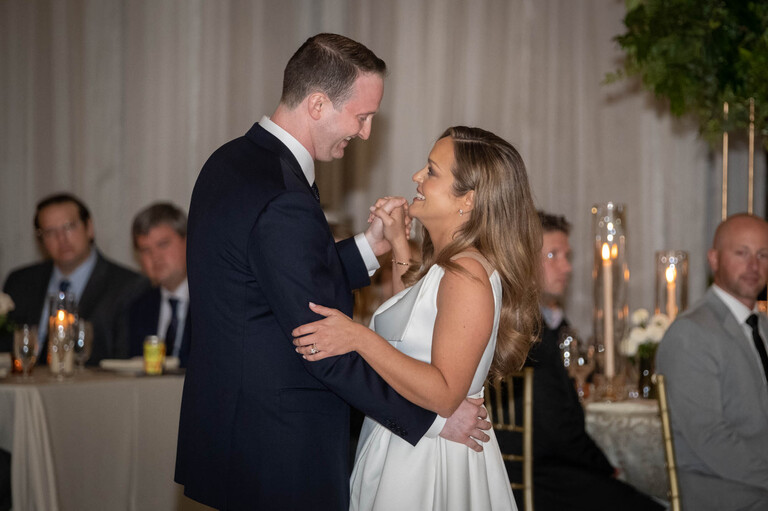 Their ceremony was held in the Rotunda at the Pennsylvanian and was officiated by a long-time friend of the bride. The mix of relatable stories and the relaxed nature of the service helped set a great tone that lasted all night long. As guests moved in doors, Lindsey and Byron were toasted by not only their Maid of Honor & Best Man, but also by a group of their friends from Baltimore, which added more fun and laughter to the occasion.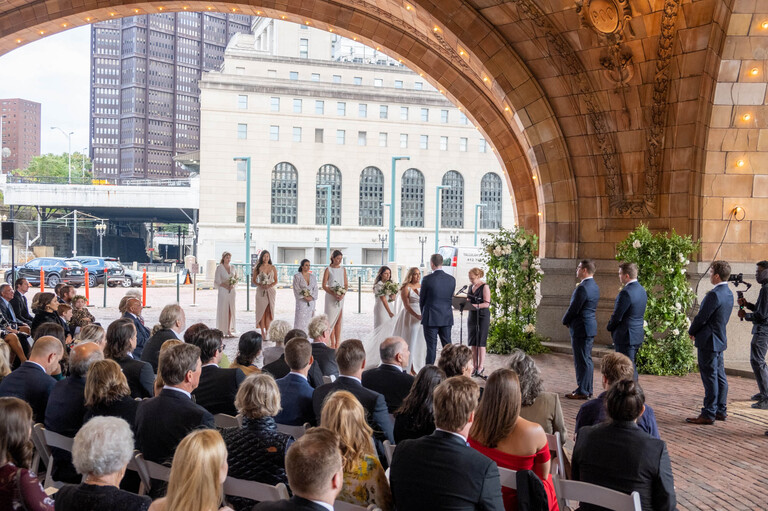 Of course, Lindsey and Byron's excellent choices weren't only limited to those who spoke on their wedding day, they also chose an amazing selection of music that kept their guests dancing all night long!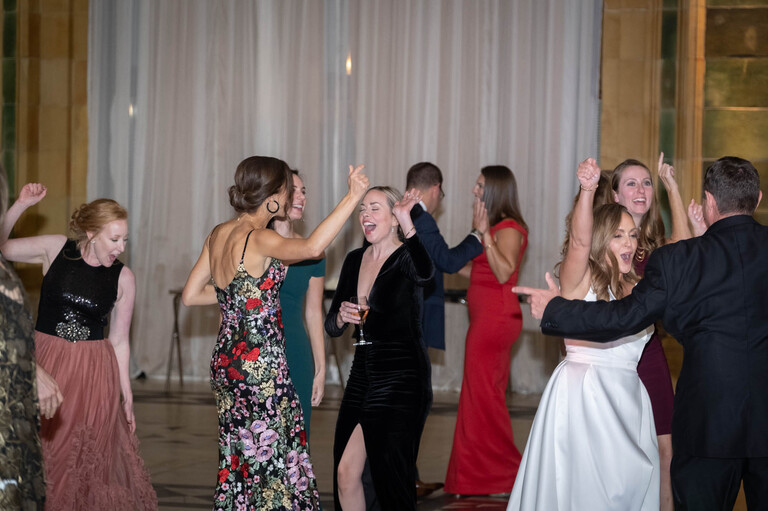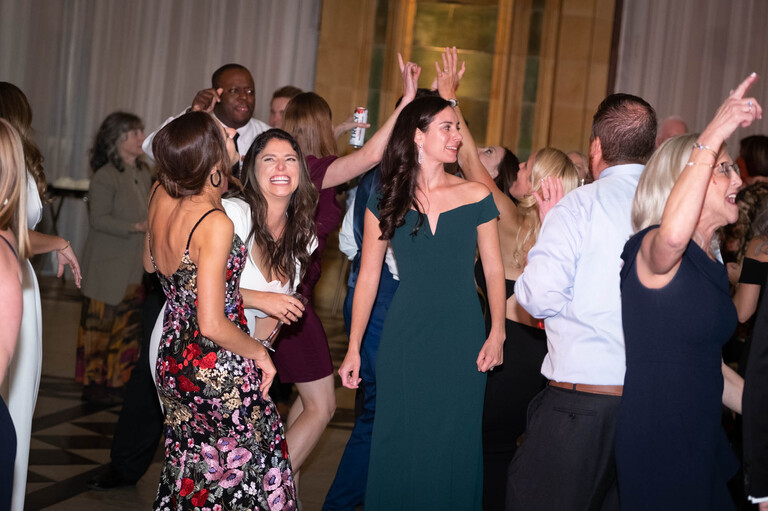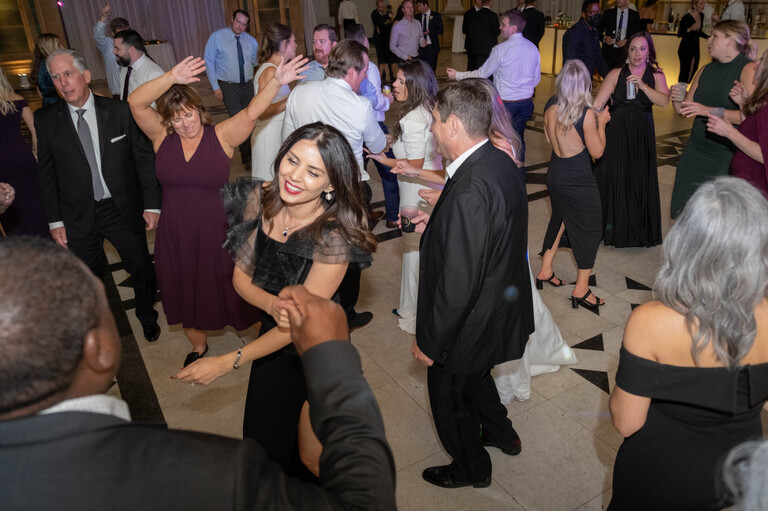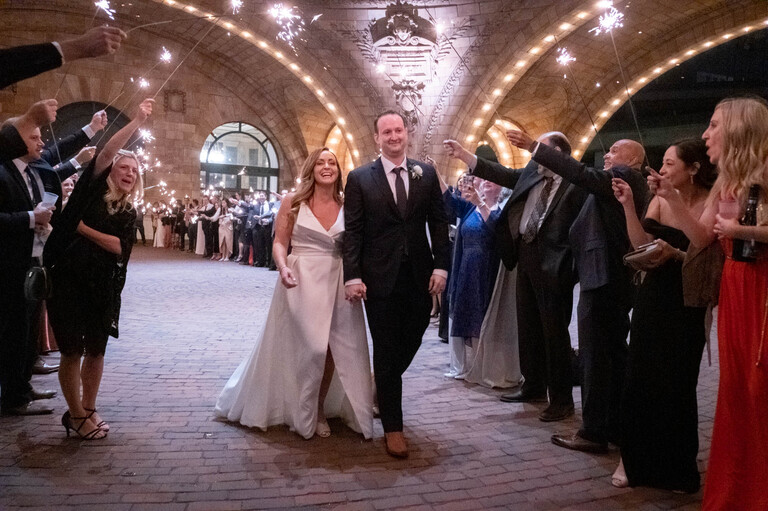 As the night came to an end, all of the guests returned to the Rotunda for a fabulous sparkler exit before heading off to the after party. I love how Lindsey and Byron's choices throughout the day created a wonderful community out of all their friends and family. After such a successful celebration, the newlyweds are headed off for a very well-deserved honeymoon.