Planning the perfect wedding requires a lot of cooperation from everyone you know. The best weddings I've been lucky enough to DJ are the ones where the couple gets input and assistance from those closest to them. Stephanie and Eric's fabulous wedding day incorporated special touches and moments from friends and family and made their reception truly one-of-a-kind!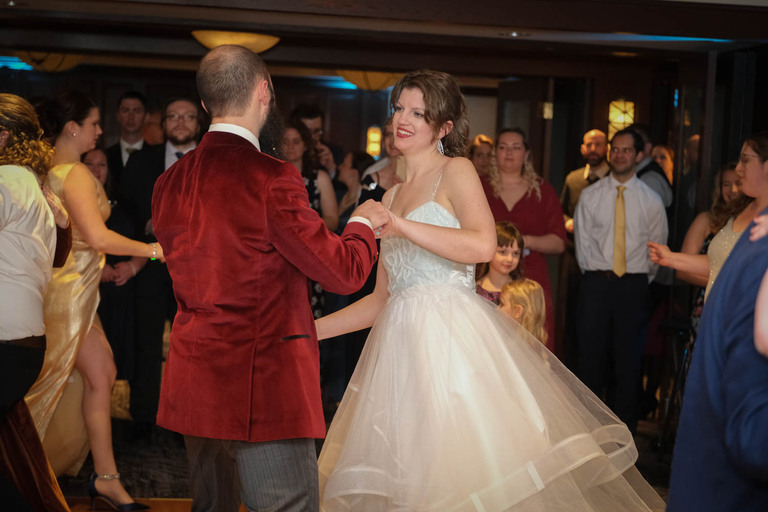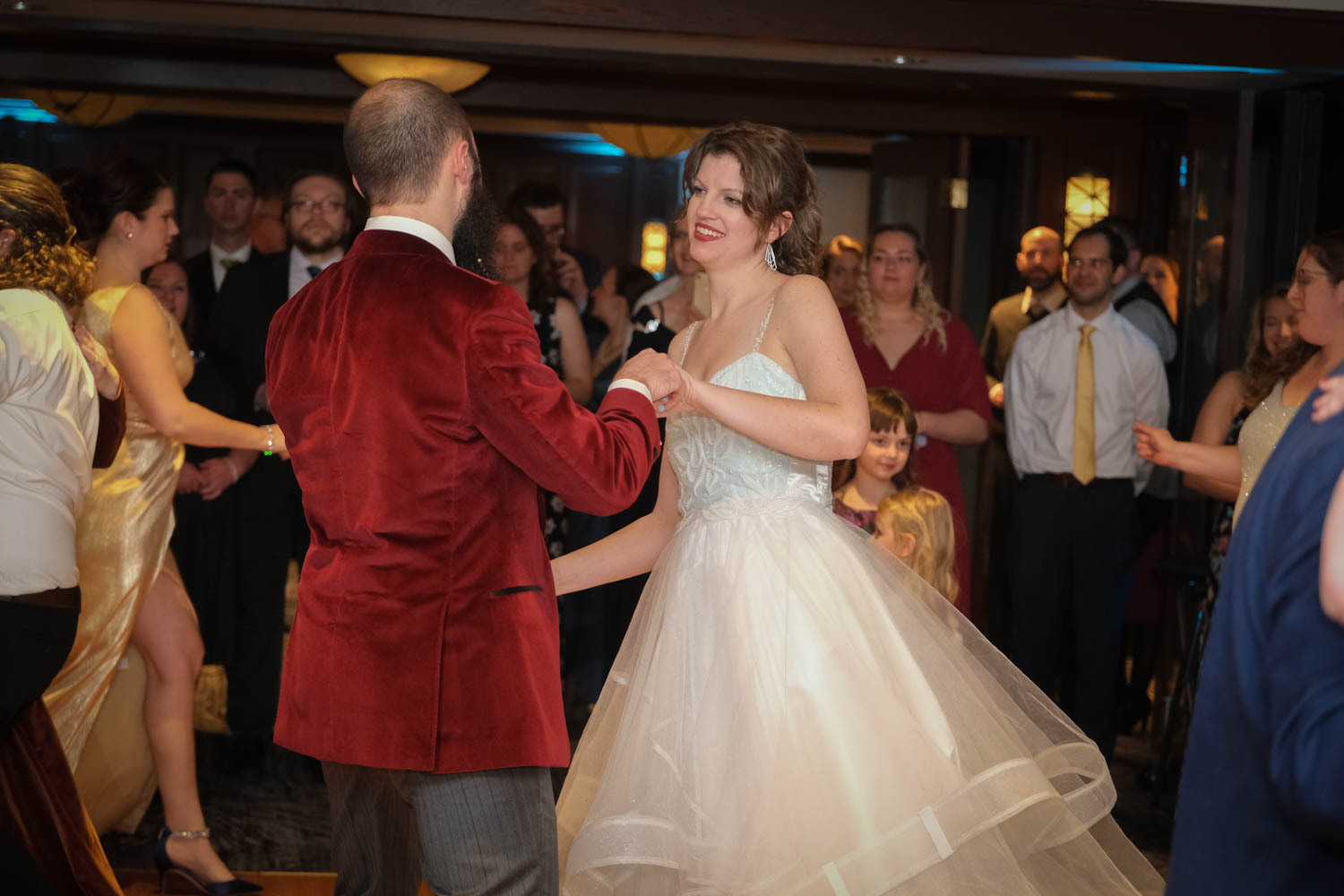 Their ceremony and reception were held at the marvelous Sheraton Hotel at Station Square, where Stephanie wore a custom dress made by her mother! Later in the evening, guests were treated to a fabulous cookie table with tons of cookies made by Stephanie's sister (who's wedding I DJ'ed way back in 2014!).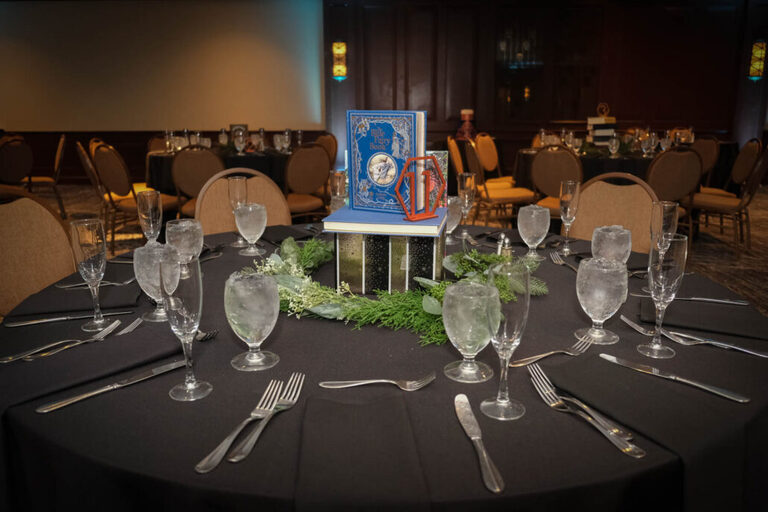 After dinner there was an amazing dance party, and guests made some fabulous and unique song requests that kept the celebration going strong all night long. I have to add a big shout out to Eric's 11 year-old nephew, Mario, who served as my fantastic DJ assistant and even help me pack up at the end of the night!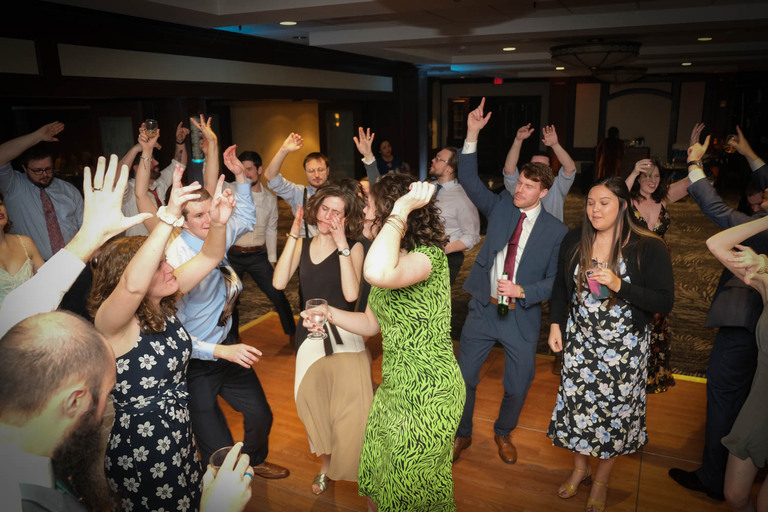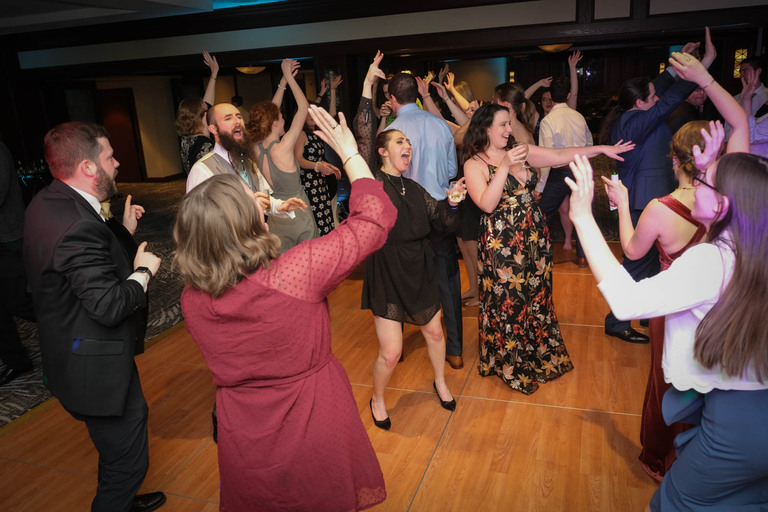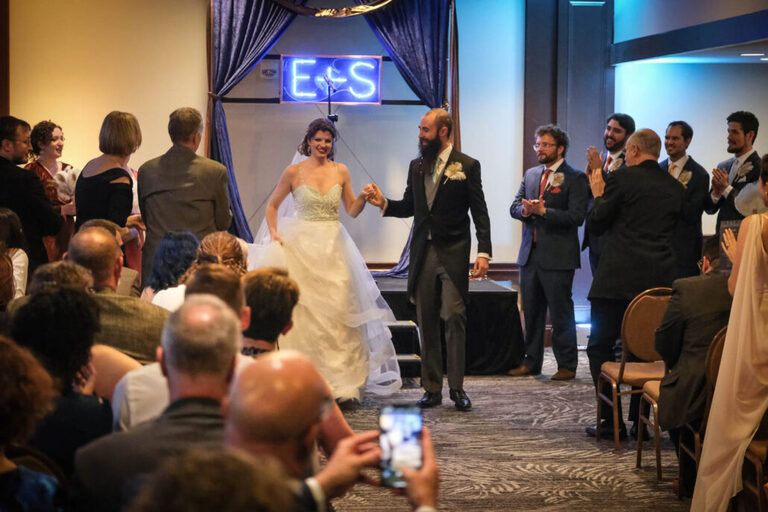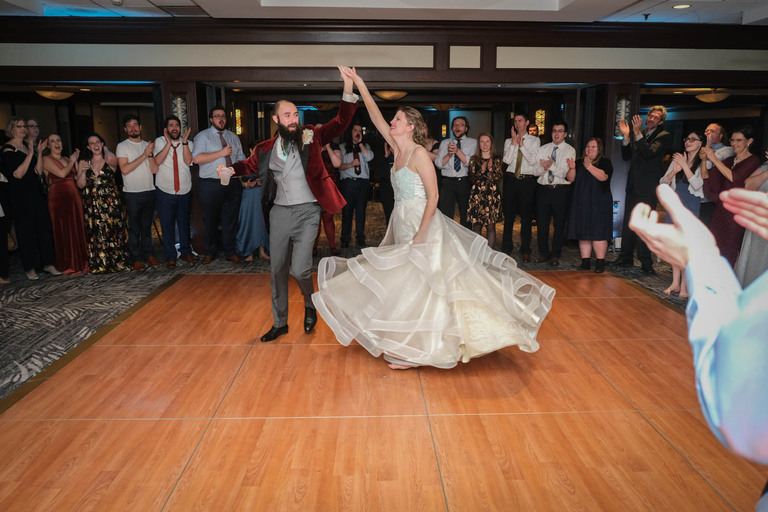 The evening included so many memorable moments (including Eric's spectacular coat change from his morning to evening attire). It was sad when the party came to and end, but not without an unforgettable ending song where guests gathered and sang along with the newlyweds. Stephanie and Eric threw the most amazing party that was a perfect match for their style and for their fun and super friendly guests. It was a night I'm sure no one will soon forget!