So much happens during your wedding day, it's important to try and slow down and really cherish every moment. Some couples get caught up in worrying about what's next, they miss the opportunity to enjoy what's happening around them. Caitlin and Mark did a fabulous job at staying in the moment at their beautiful and elegant wedding reception held at the stunning Music Hall Foyer at the Carnegie Museum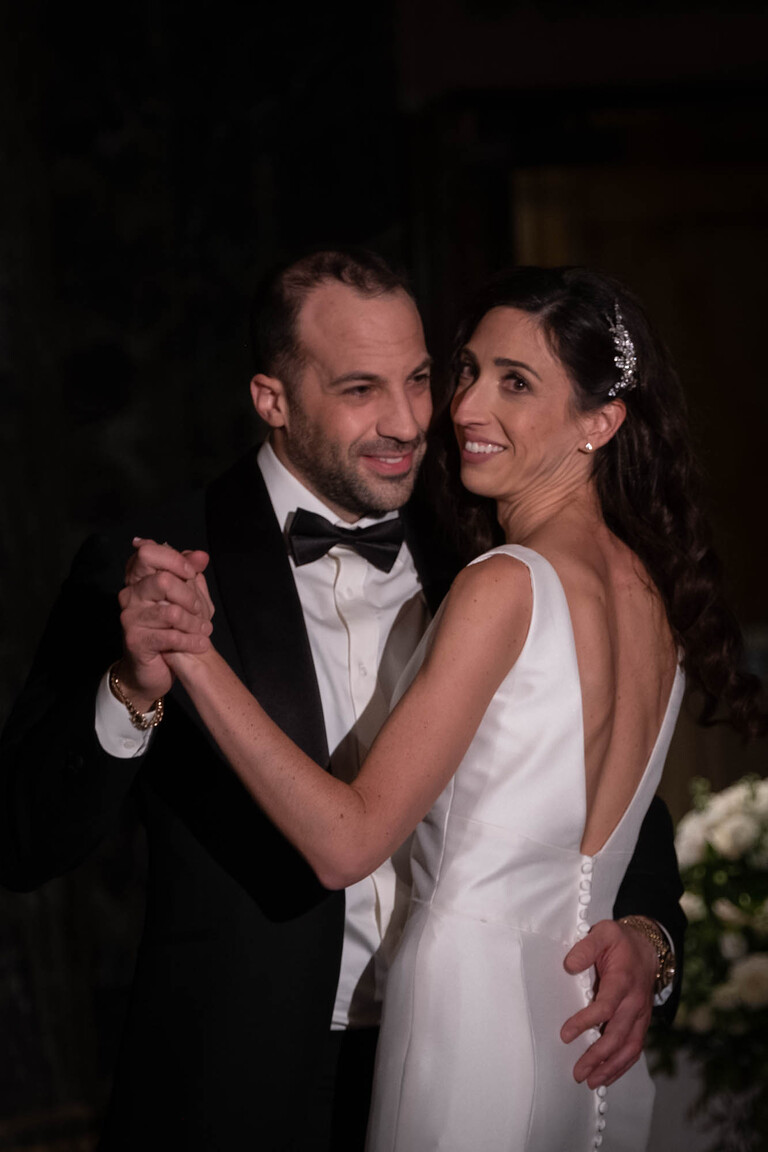 The Museum has always been one of my favorite venues in all of Pittsburgh. The gorgeous space was made even more specular with Caitlin and Marks' beautiful decor. Each table featured wonderful photos of the newlyweds through each year of their lives.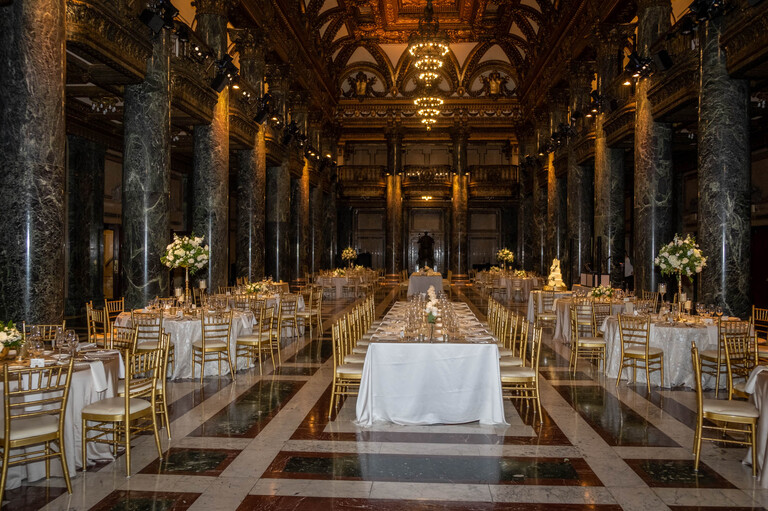 Guests were excited to be part of the celebration as they joined on the dance floor with the newlyweds for a fabulous dance party!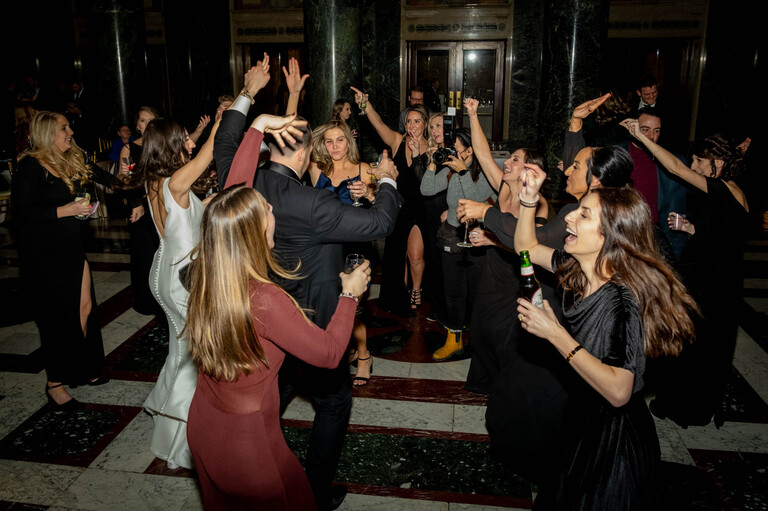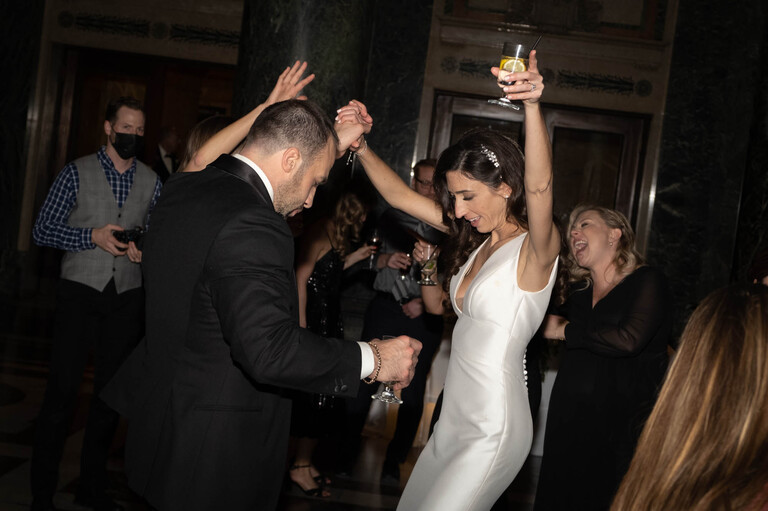 I was so glad to see Caitlin and Mark take full advantage of the time they had at their reception. They were able to spend time with all of their favorite people while enjoying a great time dancing to some of their favorite songs. The happy couple is soon headed off to a very well-deserved honeymoon in Granada.