One of my favorite parts of being a wedding DJ is seeing how the couple envisions their special day, so that I can help make sure it's a big success.  I had the pleasure of really getting to know Jenna Parcher and Christopher Shuknecht to help plan their wedding reception at The Summit Inn in Farmington, PA.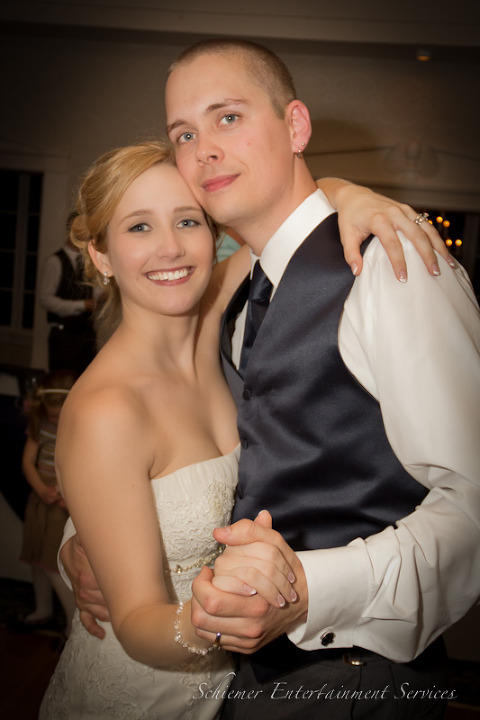 Jenna, Chris, and I had a great time talking about everything, including their relationship, their families, and their priorities for the big day.  These two have such an amazing chemistry that makes them fun to be around.  I couldn't help but laugh when I saw that their cake topper was a replica of themselves.  I loved how they even had it made to match Jenna's gown and Chris's tux!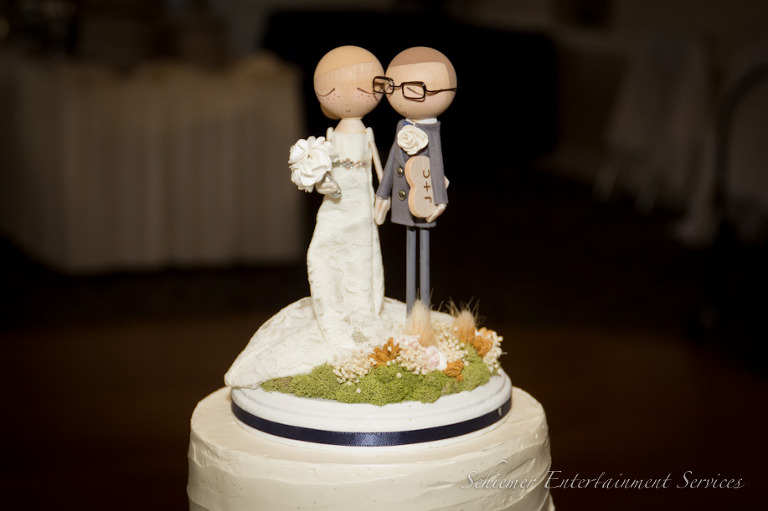 True to their fun loving nature, Chris had to hold off Jenna when it was time to cut the cake.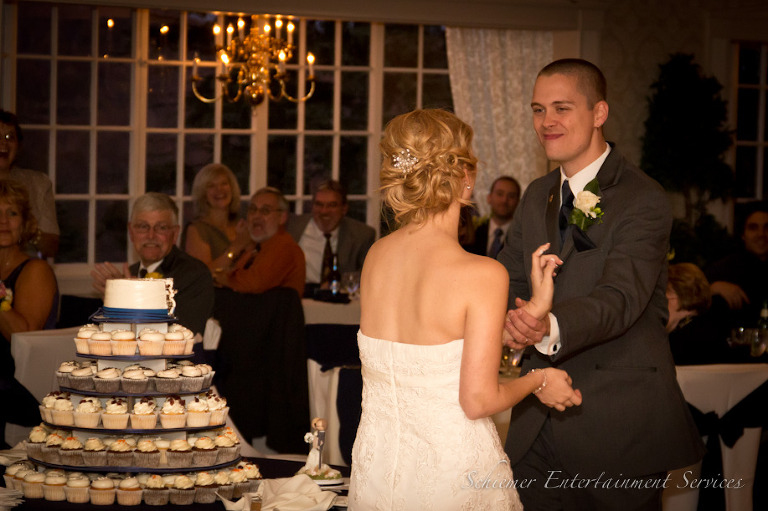 Jenna and Chris provided me with some guidance as far as song selection, but their main priority was making sure their guests would stay and dance throughout the evening.  Their guests made tons of requests and I was able to include music from every genre imaginable.

After everyone had the time to eat and visit, the couple had their first dance.  It was great to see them a have a tender moment all to themselves.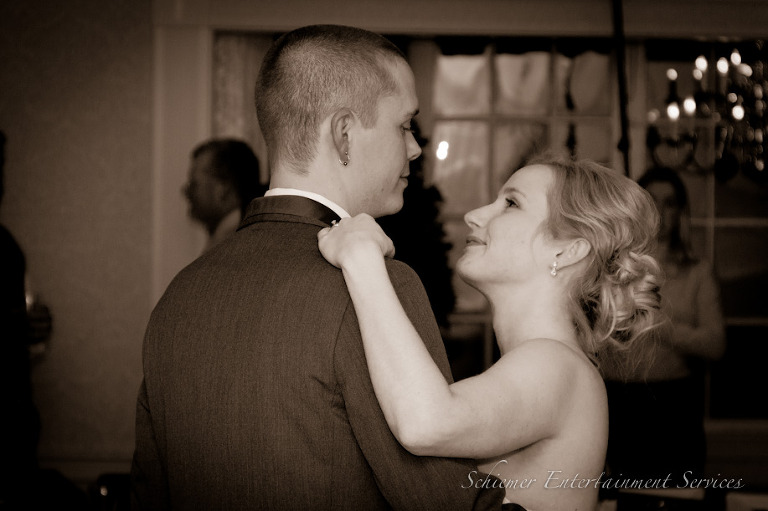 Afterwards it was time to celebrate!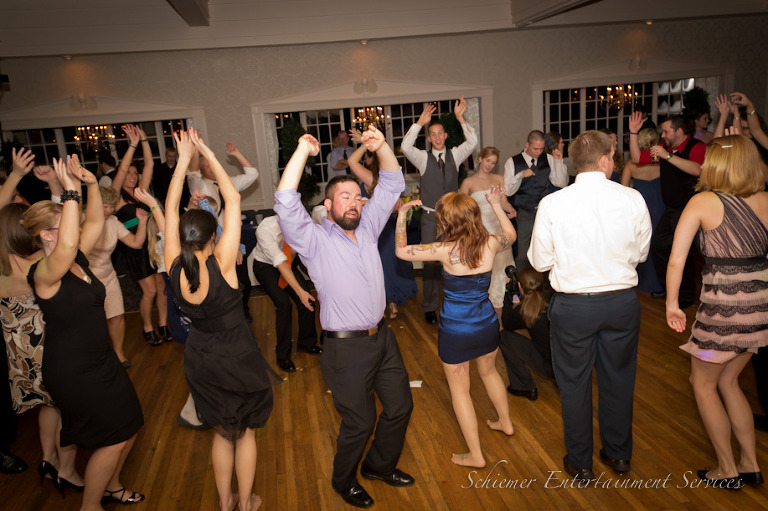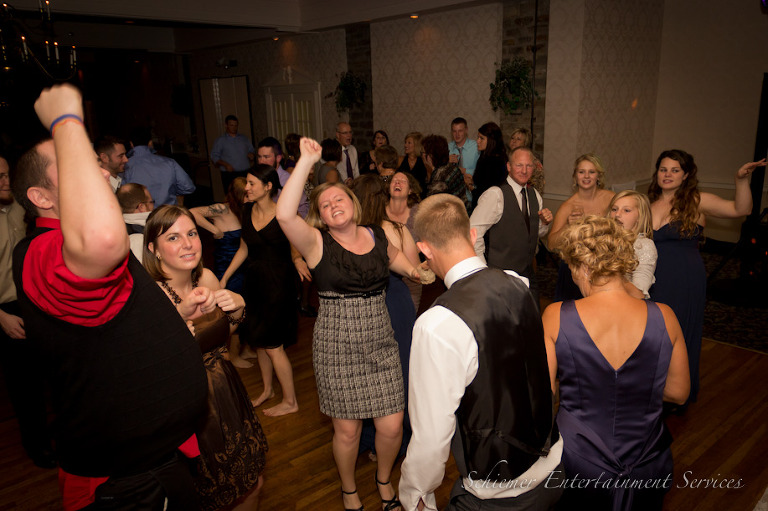 Chris's Aunt helped organize a Polish Wedding tradition called the Oczepiny.  All the guests gathered around to sing to the newlyweds.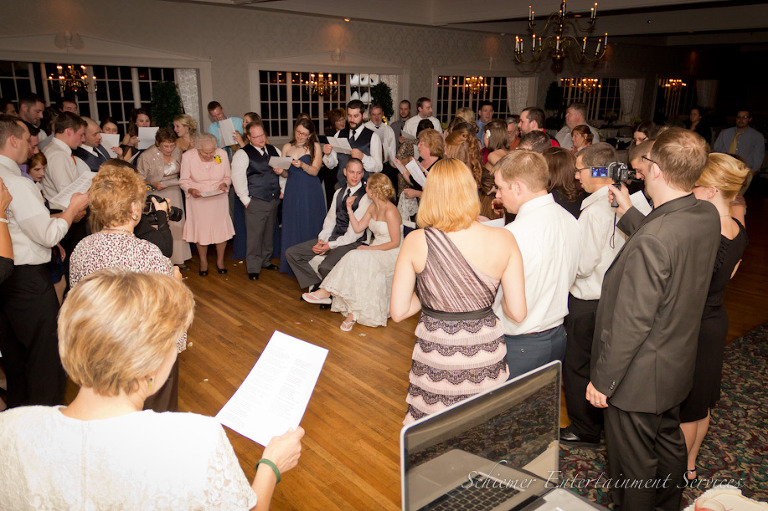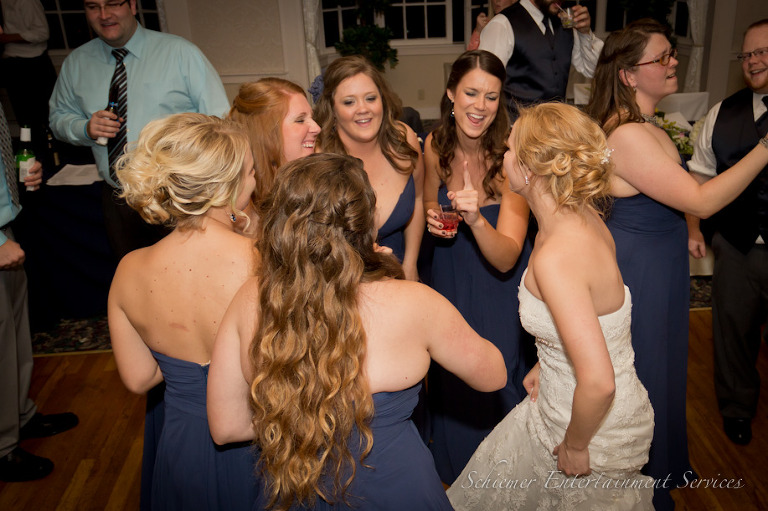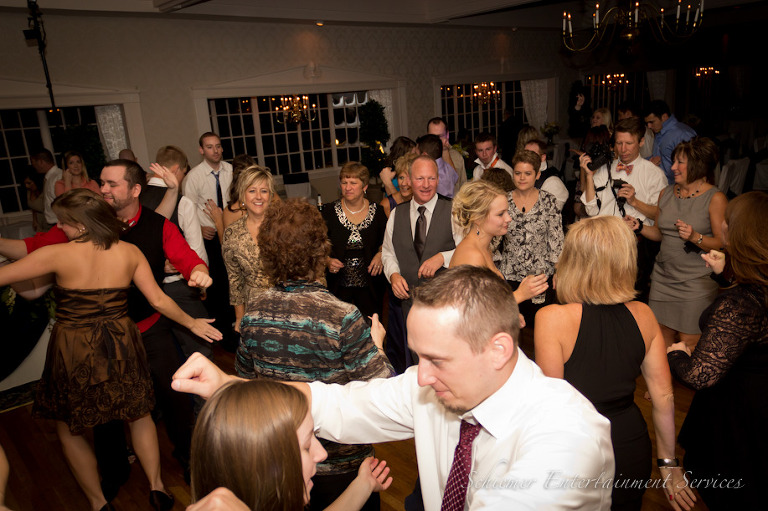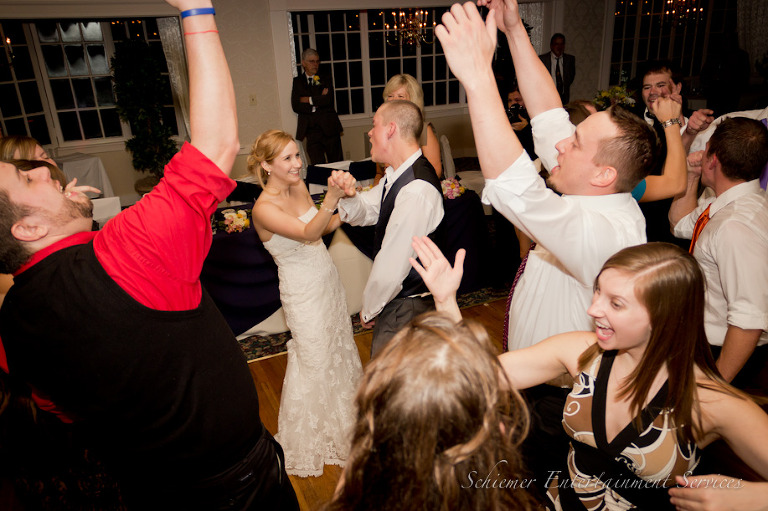 While I always enjoying meeting with couples to discuss their wedding, I will never forget the time I spent with these two.  After the first 10 minutes it was clear how much they are meant for each other.  I also wasn't too surprised to discover that their guests were as fun and wild as they are.  The newlyweds are now heading off to Mexico for a honeymoon that is sure to be epic.