This year I've had the pleasure of being DJ for the weddings of several people I've know for many, many years.  Throughout 2011 I've been anxiously waiting to play at the reception of Nicole Meyers and Curtis Clow at the Embassy Suites Hotel in Moon Township, PA.  I've known Nicole and her family since my earliest DJ gigs, and I was honored to help make the day extraordinary.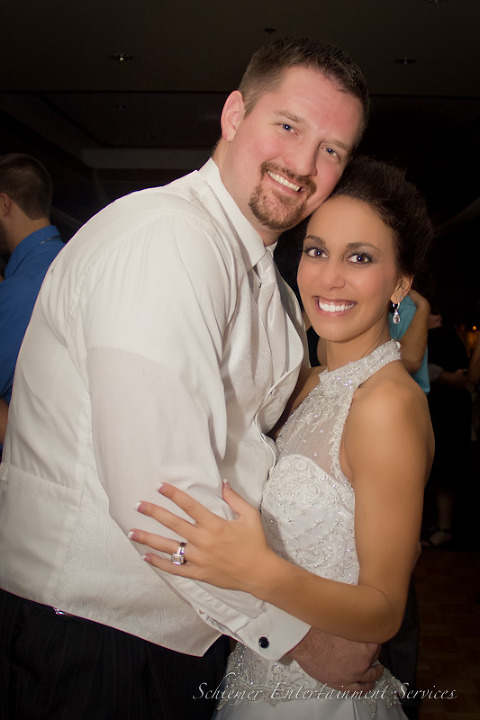 I provided music for the ceremony and cocktail hour, as well as the reception.  It was wonderful to play a part in the entire celebration.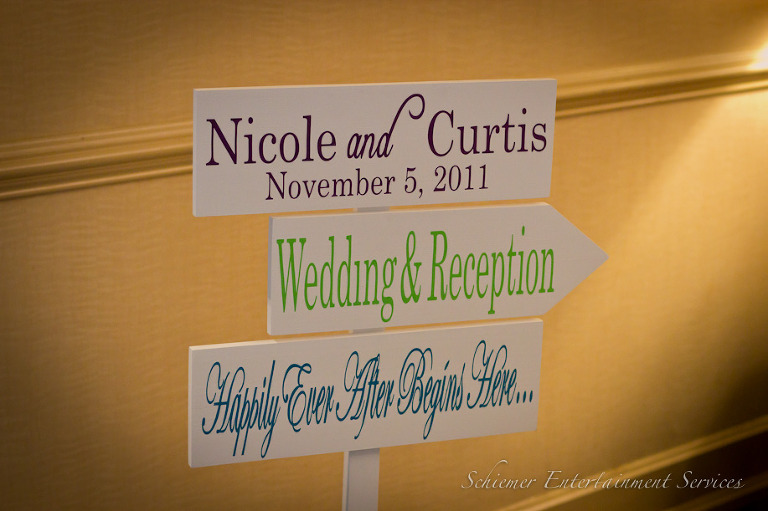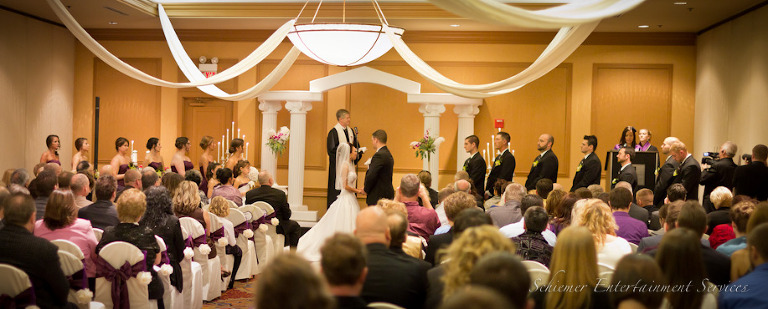 Nicole and Curtis worked with me to create a music playlist that really reflected their tastes perfectly.

Throughout the festivities, there was a special peacock feather theme.  I was able to include this in their dance floor monogram.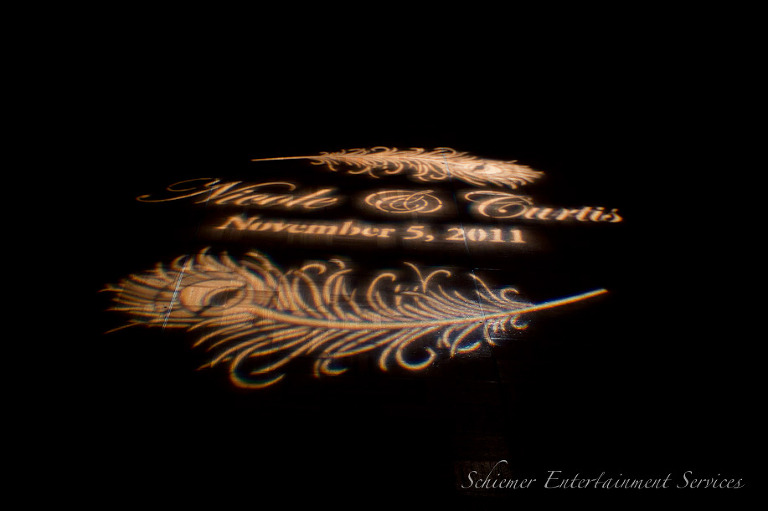 The couple had their first dance as newlyweds after dinner.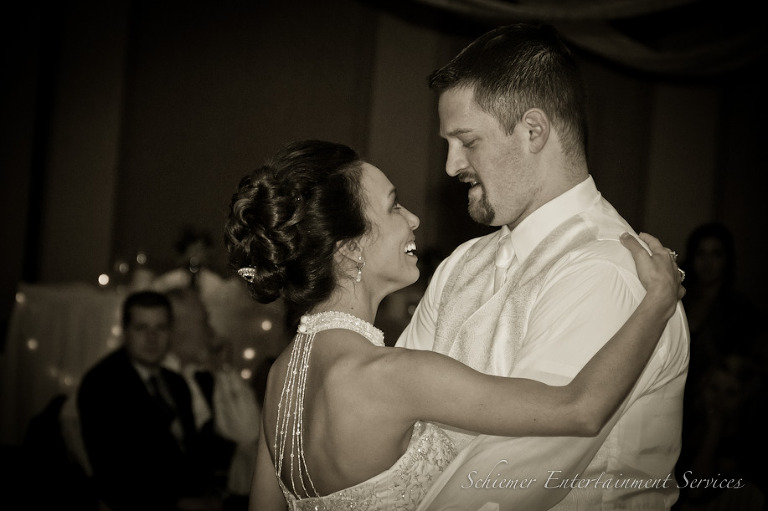 Once it was time to dance, guests jumped to the large dance floor to get down to a wide variety of great music.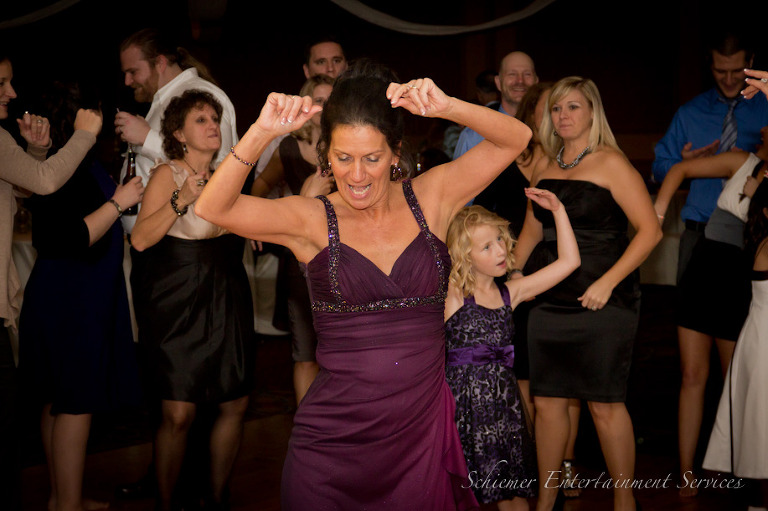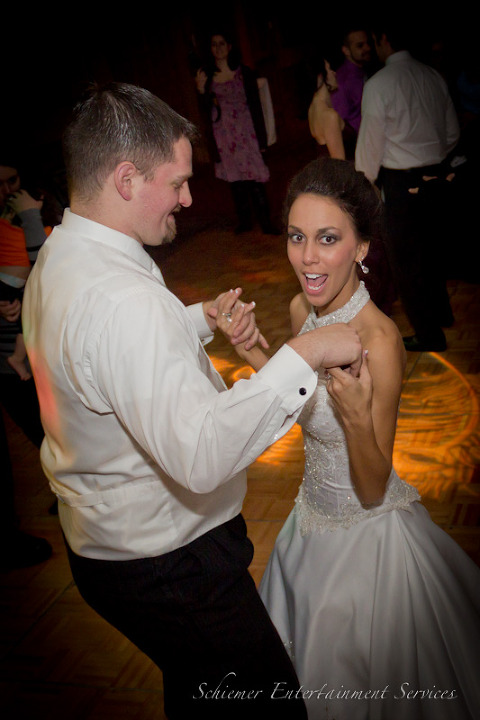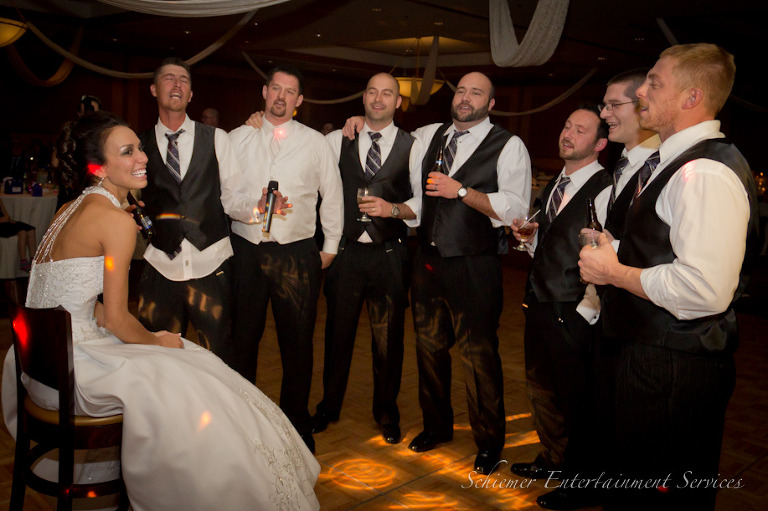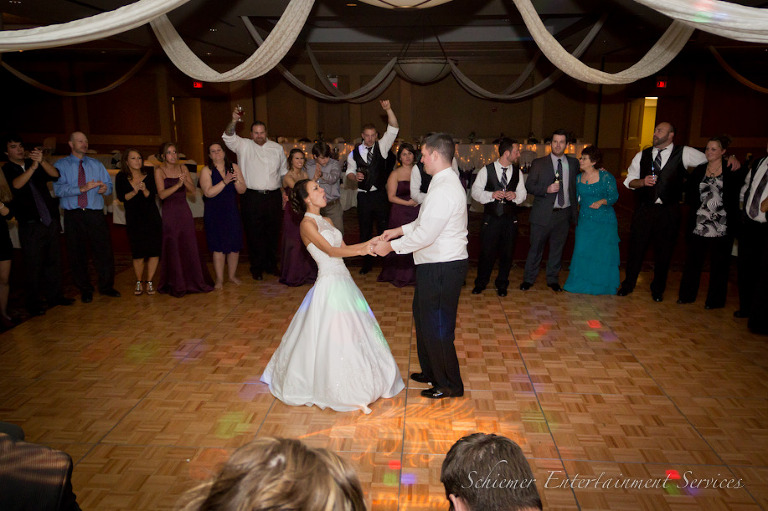 When it was time to say goodbye, the guests formed a giant circle around the newlyweds to cheer and sing.  Nicole and Curtis are off on a well deserved honeymoon in Hawaii.  I can't thank them both enough for having me as part of their amazing wedding day.