Not every couple is interested in choosing most of their music for their wedding day, but it's great fun for me when they do! It's even more of a thrill when a couple decides to include a wide variety of great songs that not only reflect their style, but includes something special for all of their guests to enjoy. Courtney and Eric took great care in creating a fabulously unique request list like no other for their beautiful wedding held at The Pennsylvanian in downtown Pittsburgh.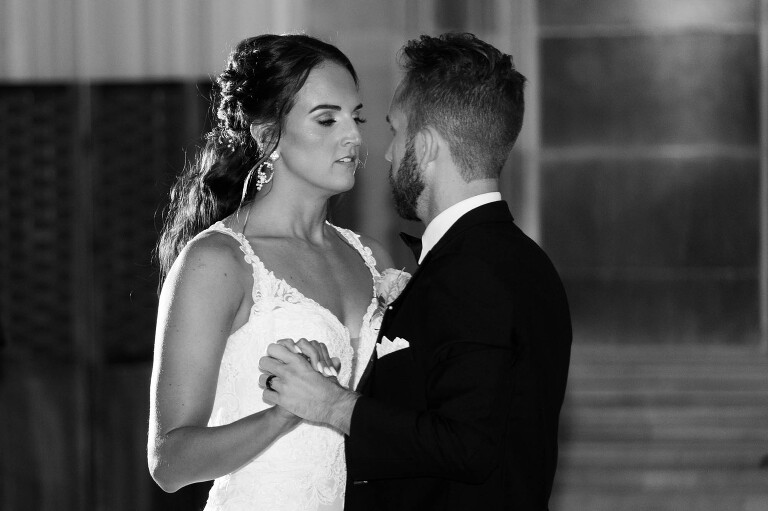 The rotunda at The Pennsylvanian makes one of the most spectacular places in the city to hold a ceremony. It was the perfect spot for Courtney and Eric's guests to watch the couple share this special moment. Afterwards guests were treated to an amazing evening that included wonderful food and an amazing dance party!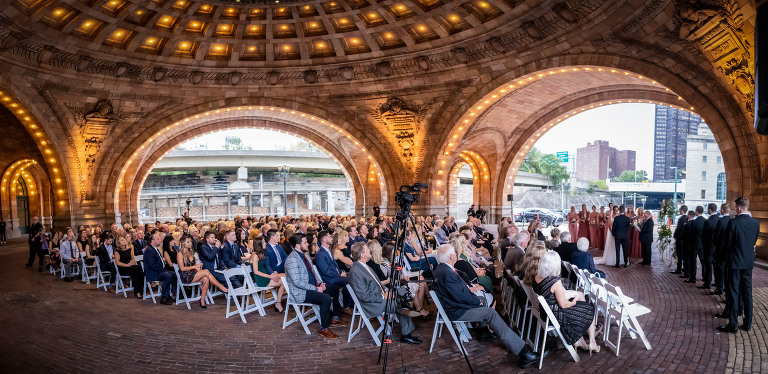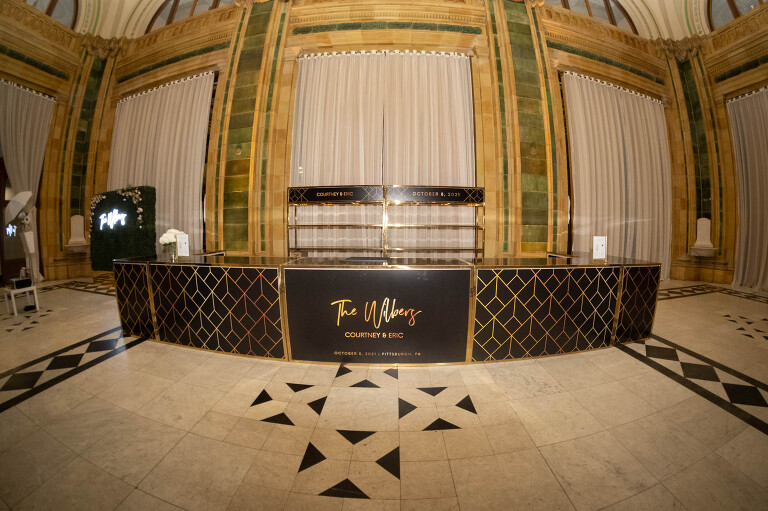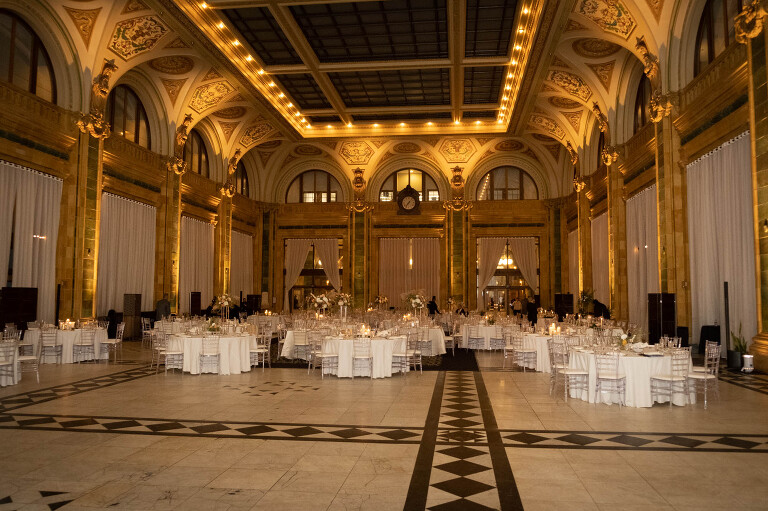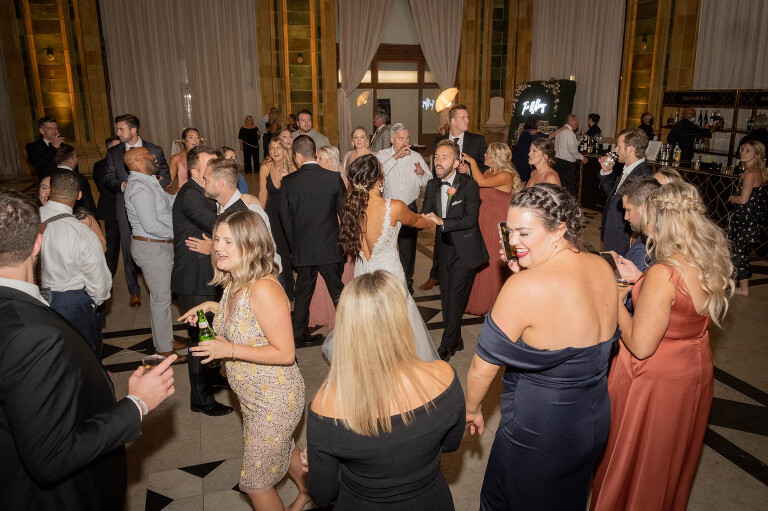 The soundtrack for the evening included everything from Elton John to Drake. It was a fabulous mix that kept people dancing and singing along throughout the evening. Once the guests left the Grand Hall, Courtney and Eric chose to have a special dance alone before meeting up with their friends and family at the after party. I loved that they took a few moments together, reflecting on their perfect day. Once this special moment was over, they went on to meet their guests for more celebration, and I'm sure, to enjoy a few more great songs!