Some couples just know.  They know what they want, and they know what will work.  I LOVE working with couples like this.  I'm certainly always happy to lend my expertise to help make decisions, but when it comes down to it, the bride and groom are the ones who know best what is going to make their day perfect.  Kristen and Mikkel held their reception at the Westin Convention Center in downtown Pittsburgh, and they made such amazing choices, that I'm certain they wouldn't have changed a thing.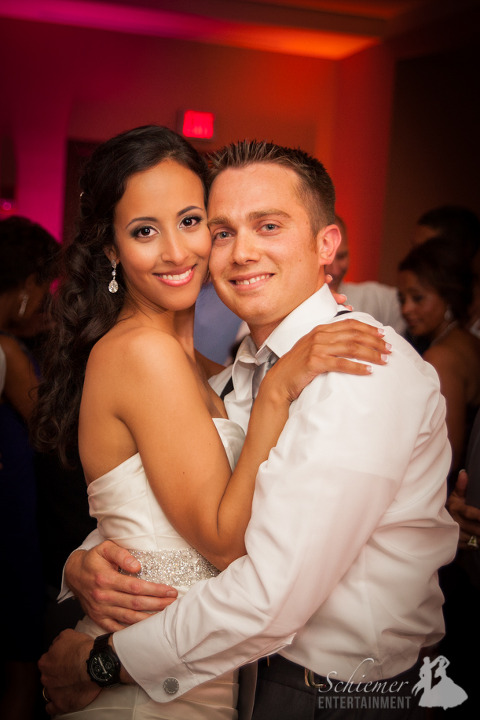 Since they were planning from out of town, Kristen, Mikkel, and I had a great time talking over Skype to discuss details.  They made great choices for  uplighting colors (pink and orange), monogram style and placement, and most importantly, what music was going to make their guests jump up and celebrate.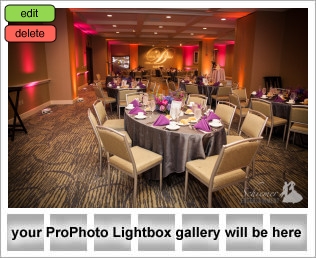 Their friends and family were truly ecstatic to join in the fun and dancing.  It was an evening that came to an end way too soon as guests crowded the dance floor for the last remaining songs.  The newlyweds are off to Jamaica for a romantic and relaxing honeymoon, which I'm sure will end up being another perfect choice.