While almost everyone I work with loves music and has their own unique preferences, it's a special pleasure for me to get to DJ a wedding for people who are passionate about their musical tastes enough to spend time customizing the wedding music in a way to make their day fit their style.  The music at the wedding of Nicole Solano and Geoff Seaman was romantic, fun, and varied in a way that made it a great experience for them, as well as all of their friends and family.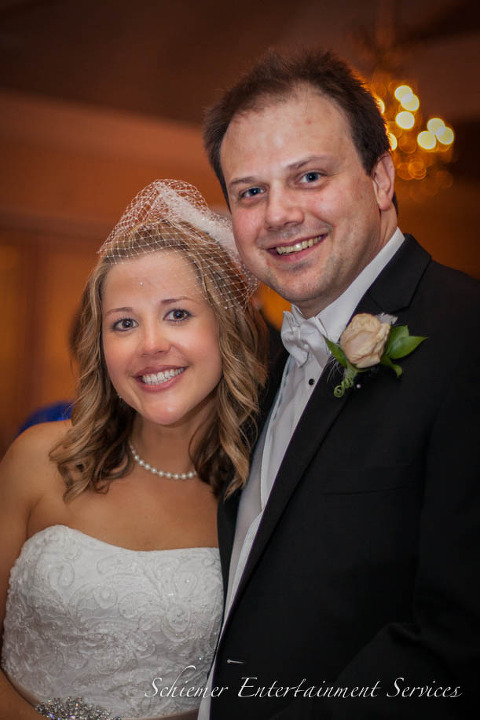 The ceremony and reception were held in the beautiful ballroom at the Wildwood Golf Club in Allison Park, PA.  I love the bunny cake topper the newlyweds chose for their wedding cake!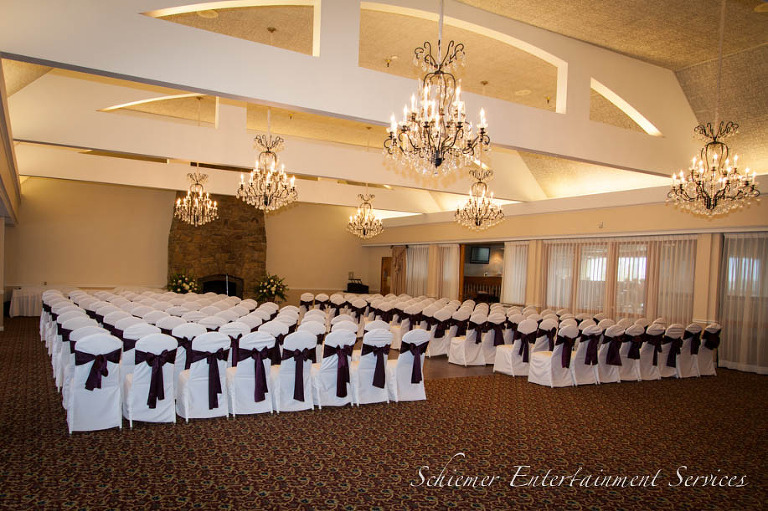 Nicole and Geoff"s love for music made it great fun for me to help pull their playlist together for their ceremony, cocktail hour, and reception.  The music included great choices of strings, singer-songwriters, soul, rock, and pop music.

The evening was planned perfectly, which allowed plenty of time for visiting before the Nicole and Geoff had their first dance.  Everyone should look this happy on their wedding day!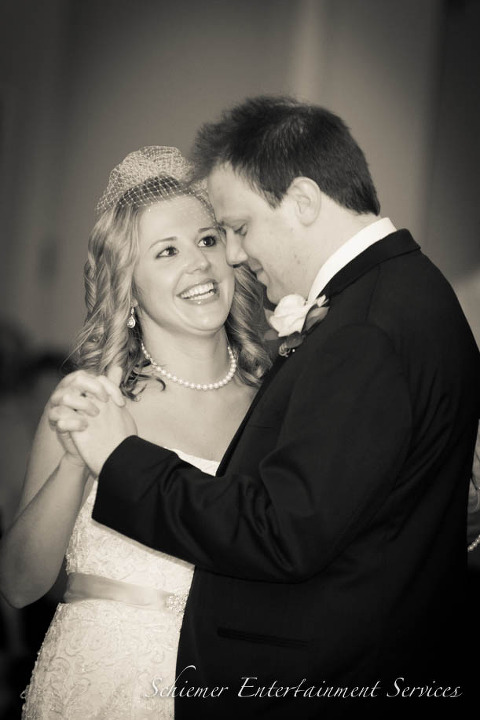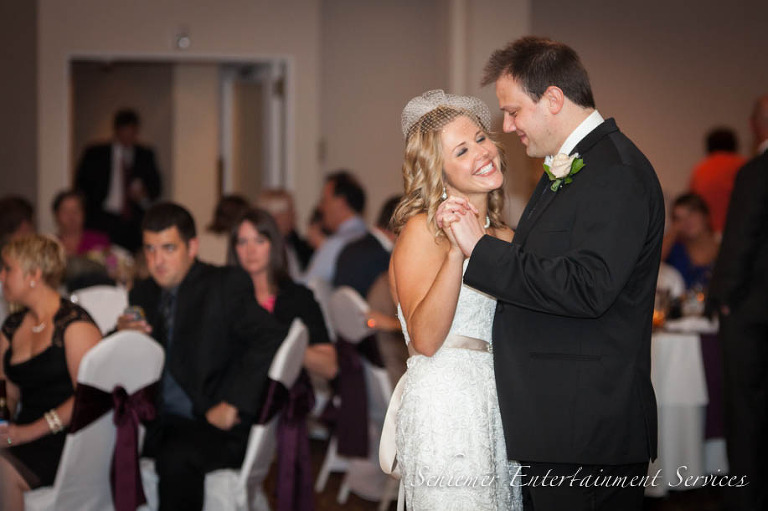 With over 3 hours to celebrate, there was time to play so much great dancing music!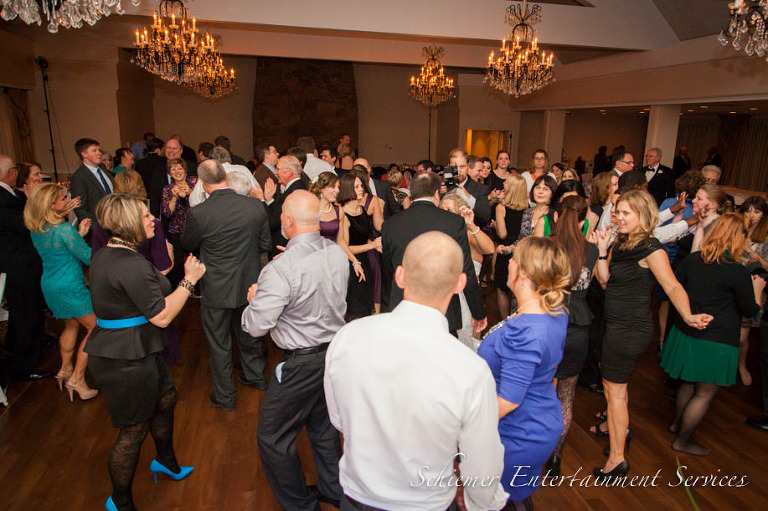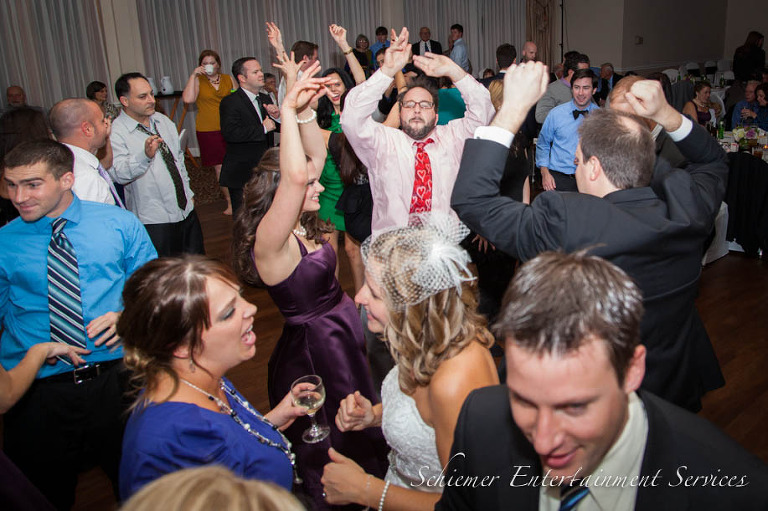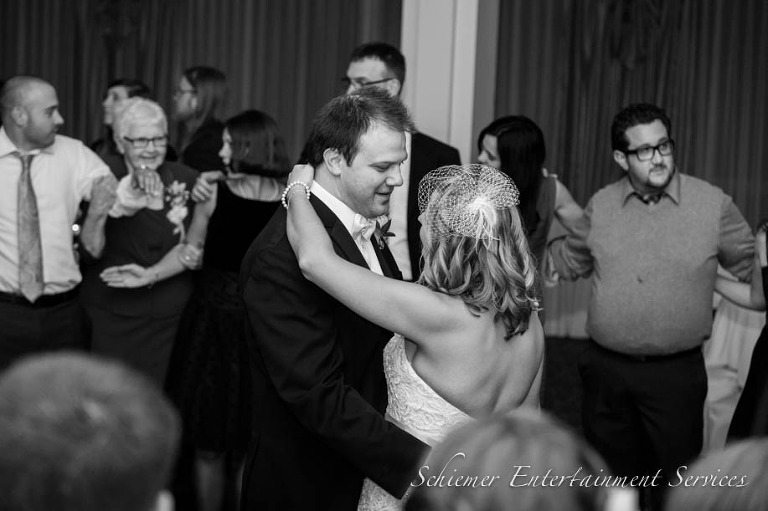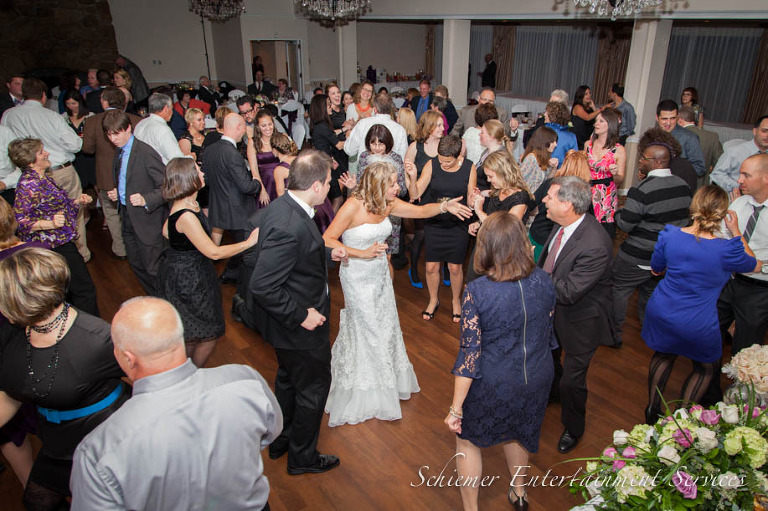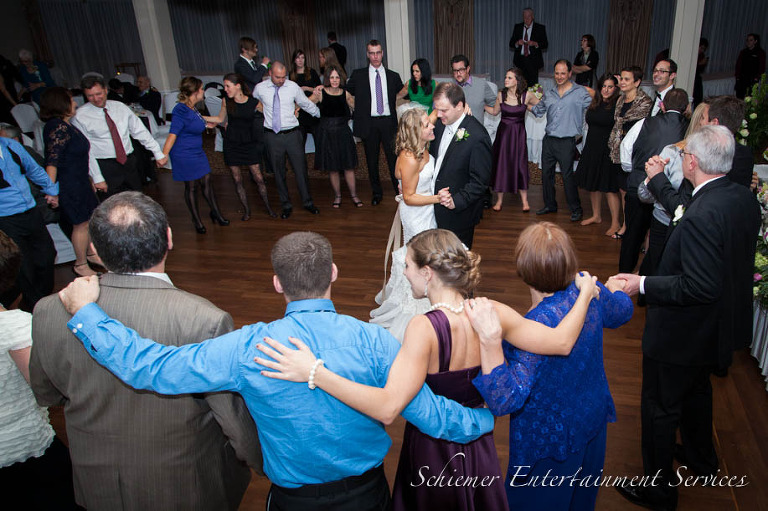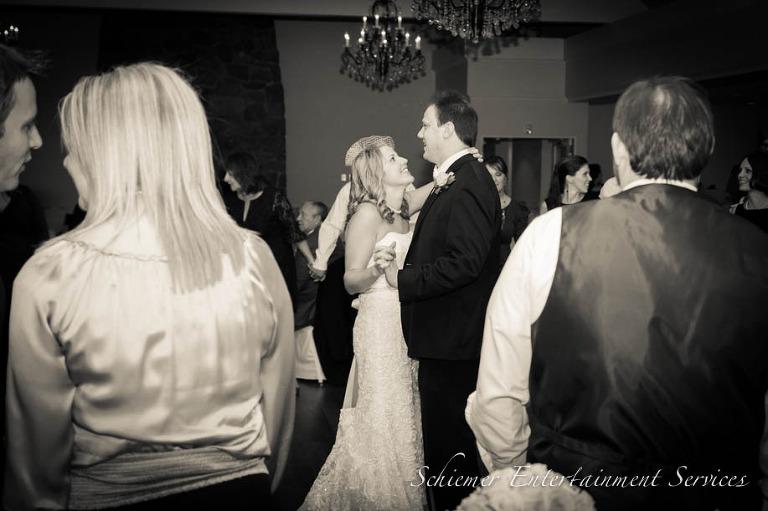 At the end of the evening, all of the newlyweds' closest friends and family formed a big circle around the happy couple as everyone danced to "Time After Time" by Cyndi Lauper (their pre-ceremony had begun with a string version of the same song).  This brought the perfect close to a fantastic day that had great musical details to make the day even more special.  I can't say enough what a thrill it was for me to help these music lovers create a day that was as unique as they are.