One of the first questions every newly engaged couple is faced with is determining how many guests should they invite to the wedding.  While many immediately think of how much fun the reception would be with 200-300 people, they miss out on how special the day can be with a smaller, more intimate group.  Alexandra Cervenka and Ryan Slack might not have had the largest guest list in Pittsburgh, but their celebration at the Phipps Conservatory Garden Tent was huge.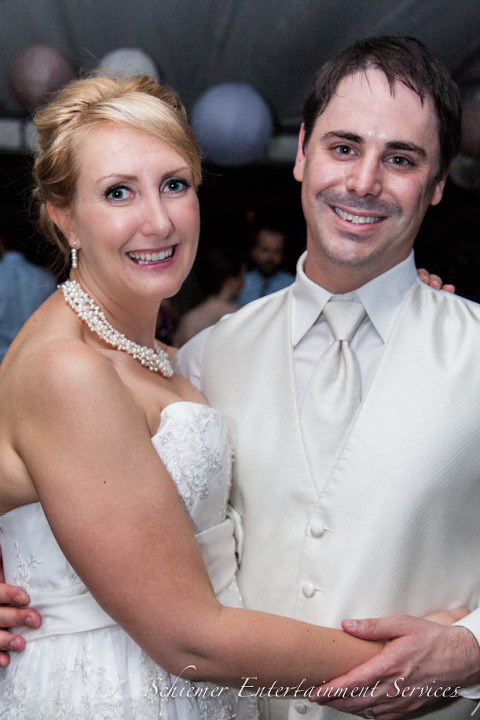 Phipps Conservatory made the perfect venue on this beautiful summer day.  They arranged and decorated the large tent in a way that made it feel the perfect size for their 65 guests.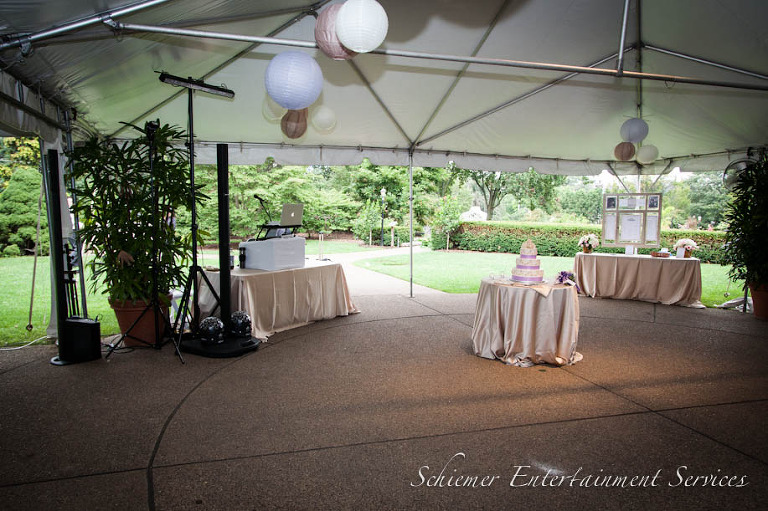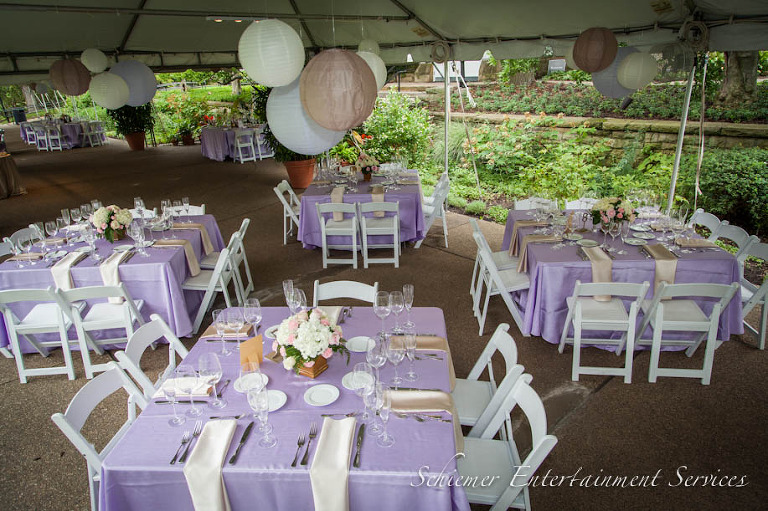 When it came to music, Lexie and Ryan chose some special selections for the evening but wanted to leave lots of room for people to make requests and have fun.  Their playlist incorporated everything from jazz, motown, disco, rock and a few top 40 hits too.

After cocktail hour, the bride and groom entered the Garden Tent and began their first dance to Al Green's "Let's Stay Together".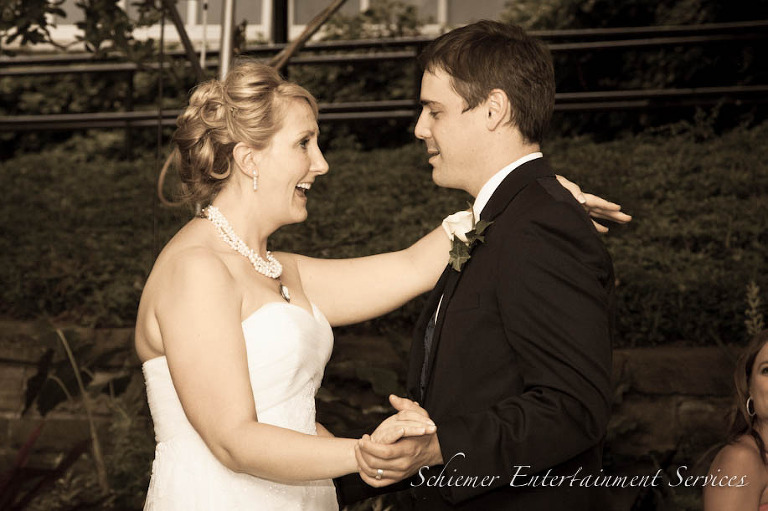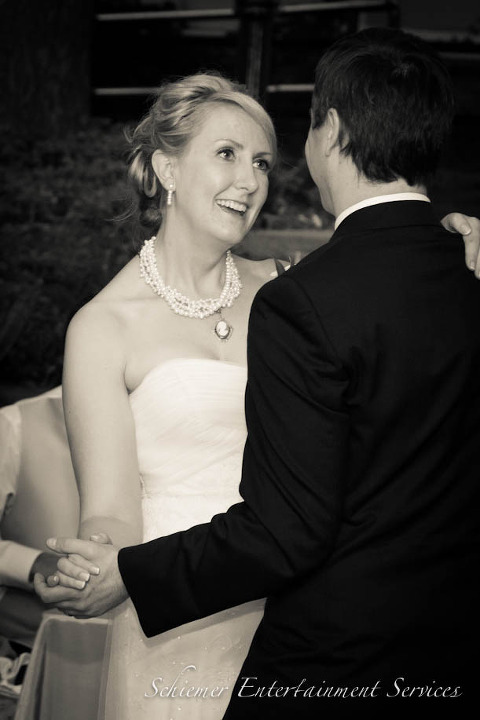 Once it was time, the guests took advantage of every moment we had to celebrate.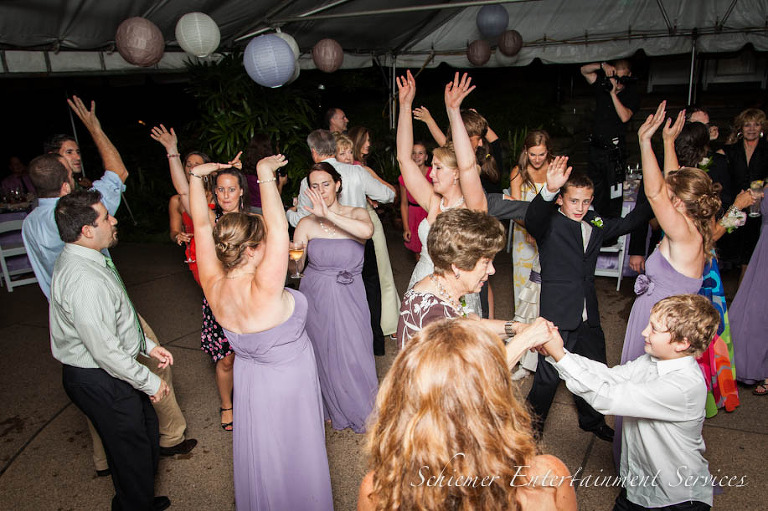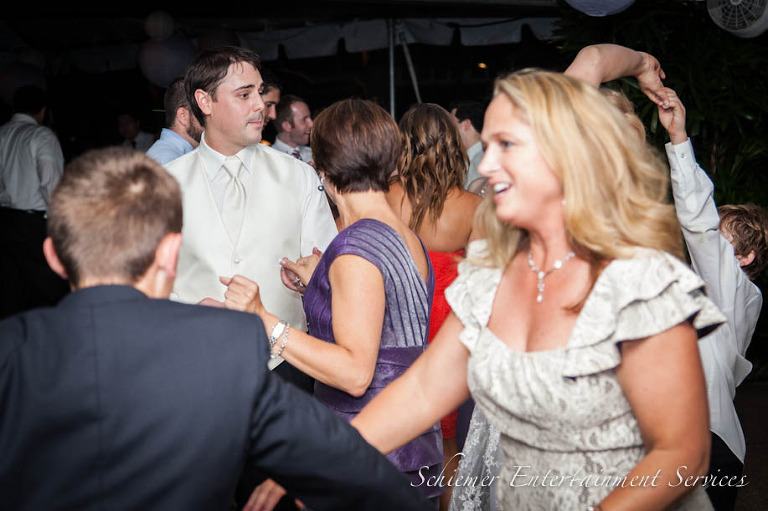 I had first met Lexie and Ryan a couple of years ago at the reception of Lisa and Armando Padilla (where they had caught the bouquet and garter!).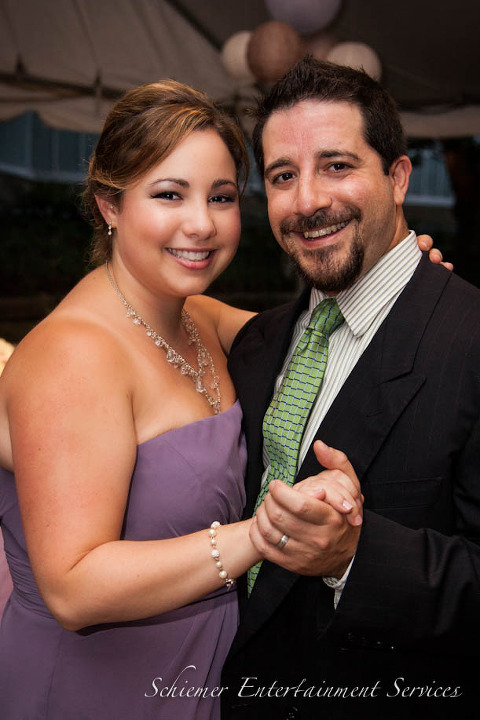 Phipps employees commented to me on what a fun group this was and how the dance floor was packed all night.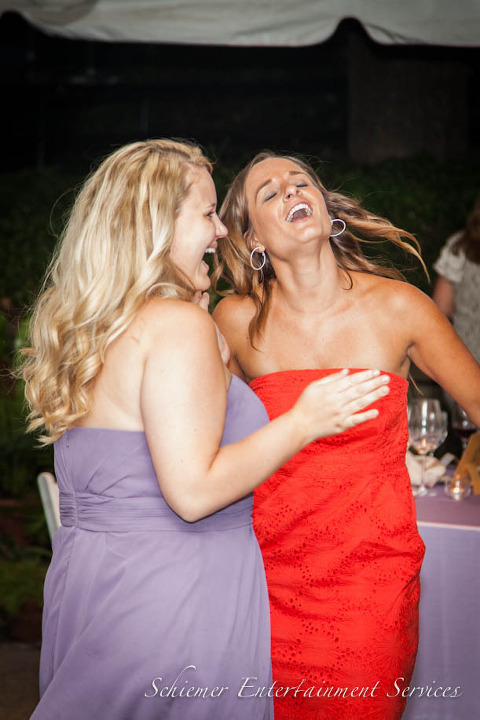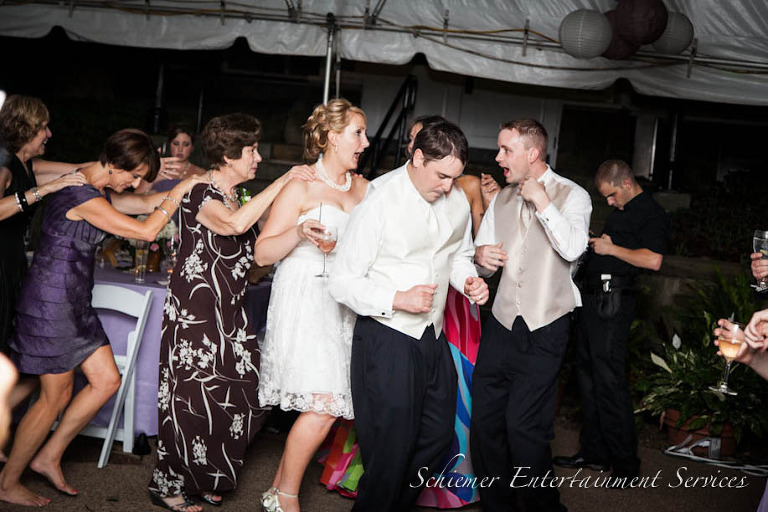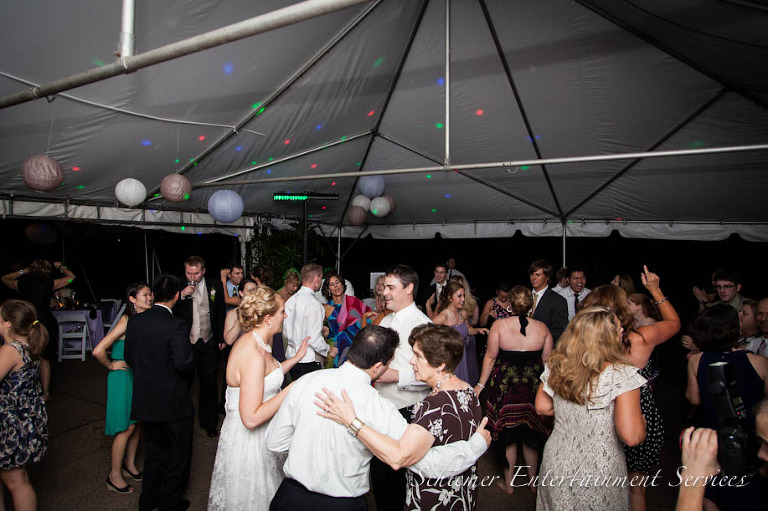 As a special twist at the end of the night, the newlyweds presented their guests with a fantastic popcorn and italian soda buffet.  Everyone then jumped on a shuttle bus to head downtown and see the post Pirates game fireworks display!  What appeared to be what some would call a small wedding, ended as one the largest celebrations anyone had ever seen.