Choosing the right time of year to get married can be just as important as finding the right venue and wedding vendors.  Pittsburgh offers such distinct seasons which can offer wonderful options for colors and themes.  A winter wedding was the perfect fit for Christy and Ryan's elegant and fun reception, held at the Carnegie Museum Music Hall Foyer in Oakland.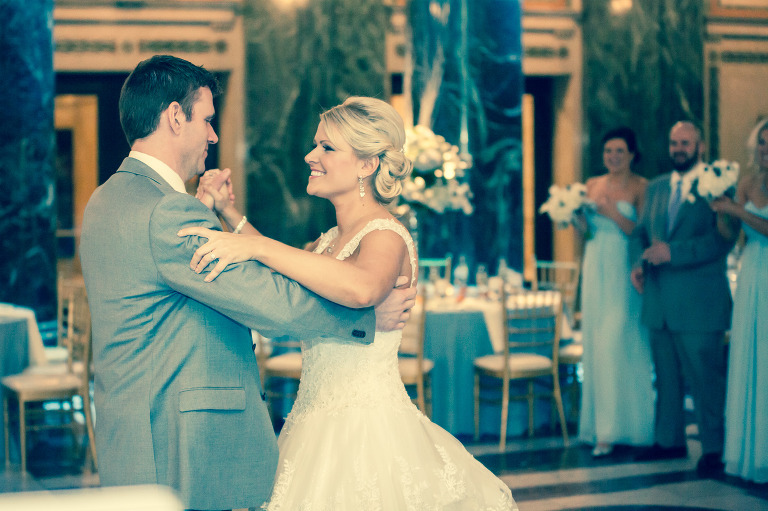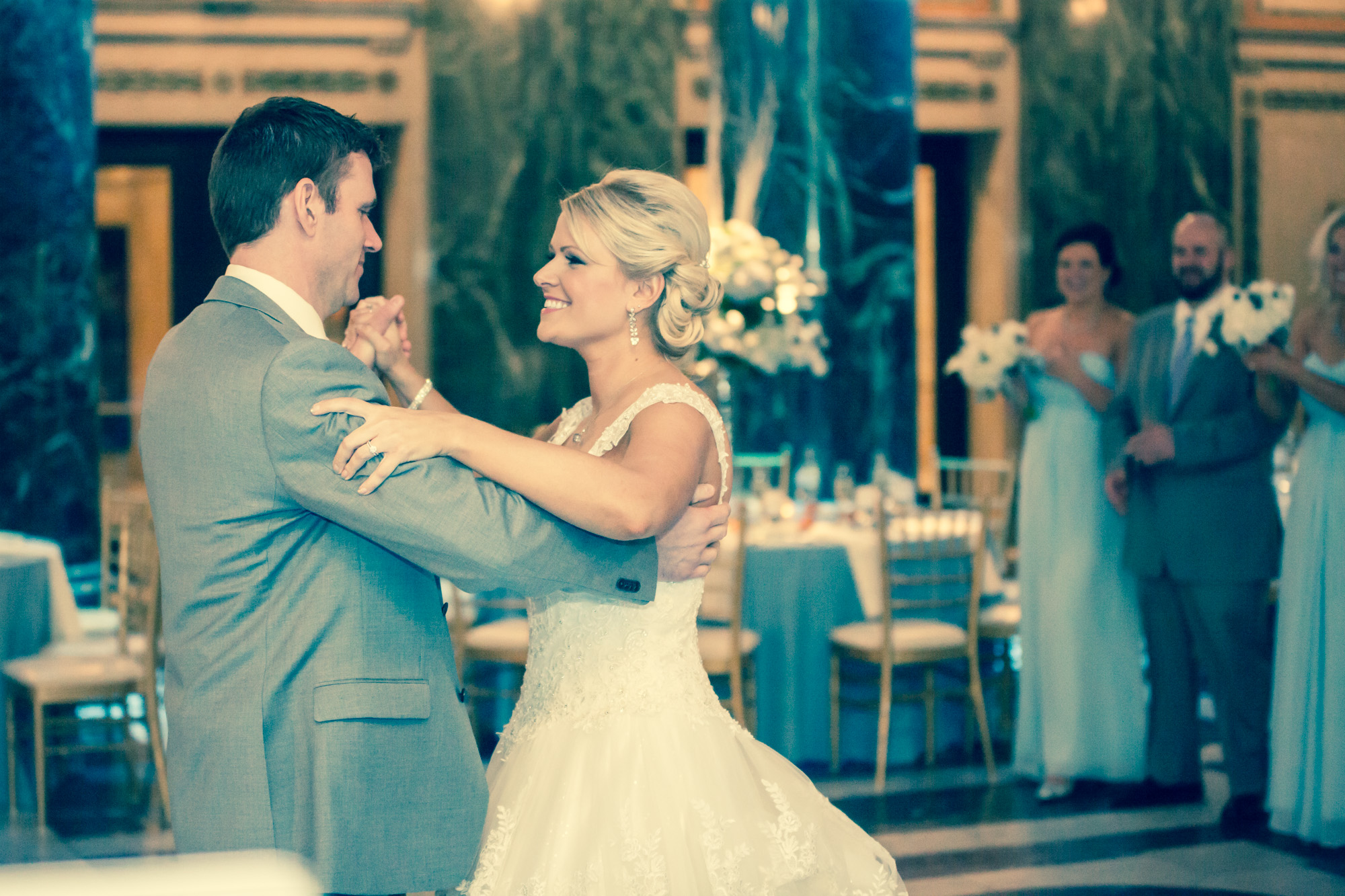 I've always been in awe of the beauty of the Music Hall Foyer, but it looked even more stunning with the perfect winter colors.  There were little hints of silver snowflakes throughout the museum, including on the amazing candy buffet!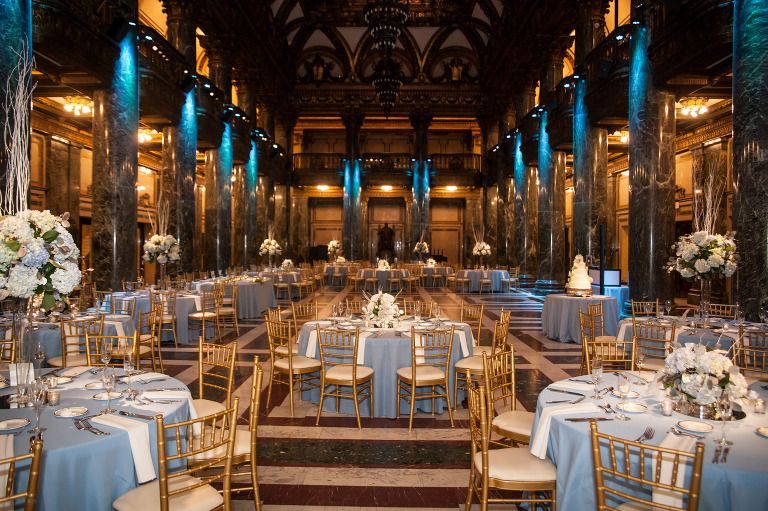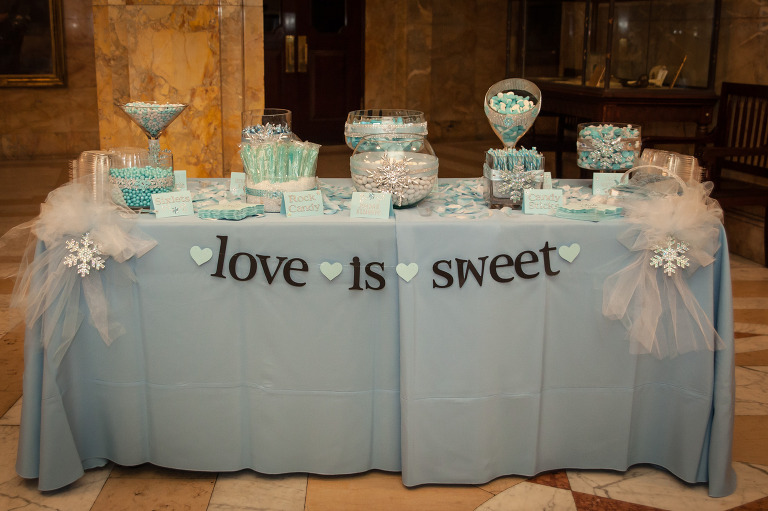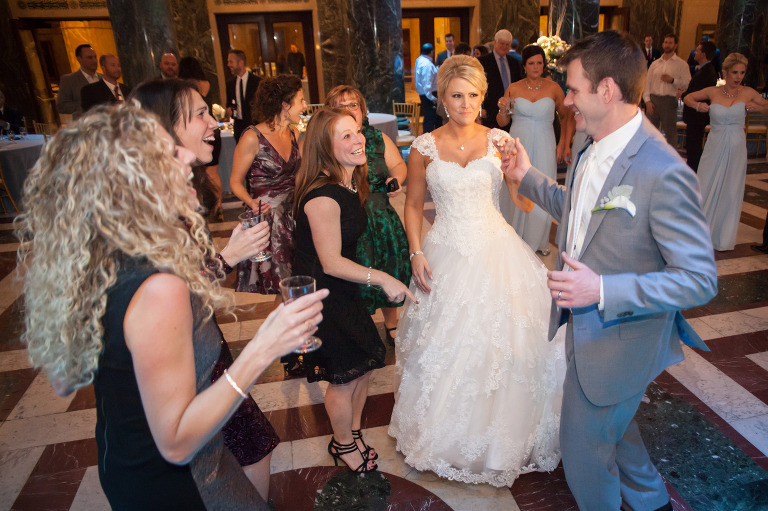 I can't think of a more perfect way for me to the end the 2017 wedding season than getting to DJ for Christy and Ryan.  They were so fun to work with, and really wanted to be sure their guests had a great time.  This allowed me to play the music everyone wanted to hear, from oldies to today's newest hits.  All their friends and family joined in the celebration along with the newlyweds.  After their perfect winter celebration, Christy and Ryan are now prepared to exchange Pittsburgh's current weather for warmer climates on their honeymoon in Bora Bora.