When wedding guests head to work on Monday morning, they'll be faced with one question… "How was the wedding?".   Jessica and Jeffrey knew they wanted the answers to be "FUN!", "AMAZING!" and "A TOTAL BLAST!".   They included so many wonderful details in their reception, that they guaranteed that all of their friends and family members would have one of the most enjoyable nights of their lives.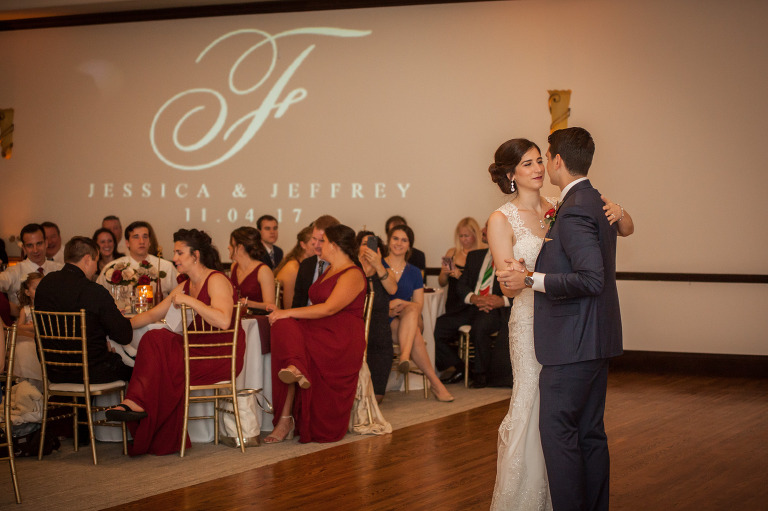 Their wedding was held at the Lenape Heights Golf Resort in Ford City, PA.  Not only did the ballroom looking stunning with beautiful decorations, but I was able to provide uplighting and a monogram to make the room look even more special for the celebration.  Throughout the evening, we used various colors on the walls to keep things fun and beautiful.  Jessica and Jeffrey provided motion activated wristbands to all of their guests, so when the dancing started, the party was literally LIT!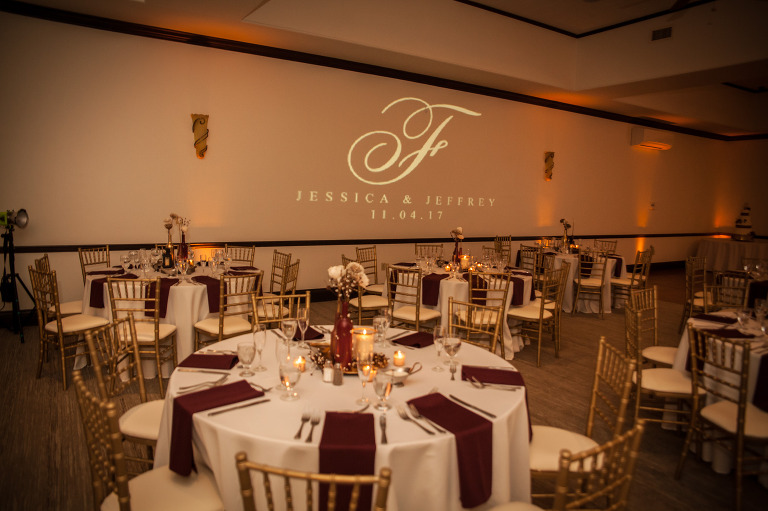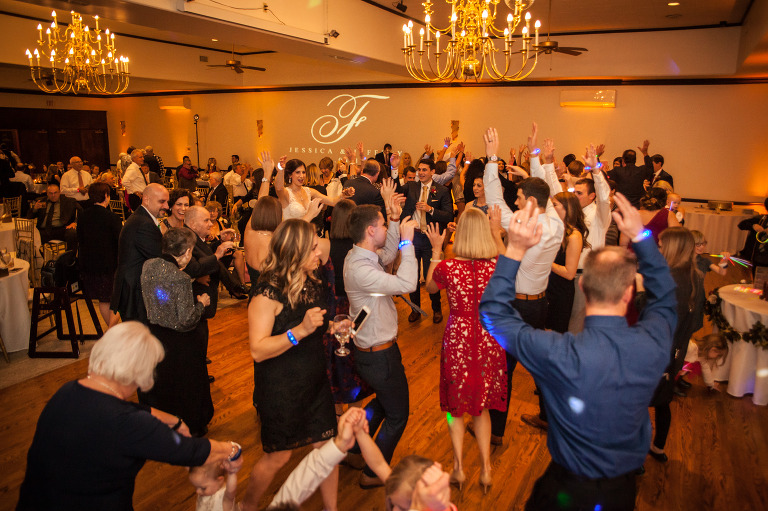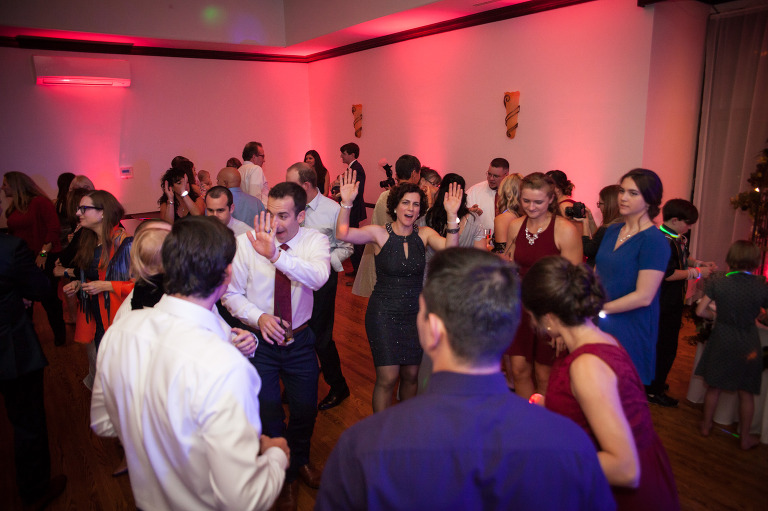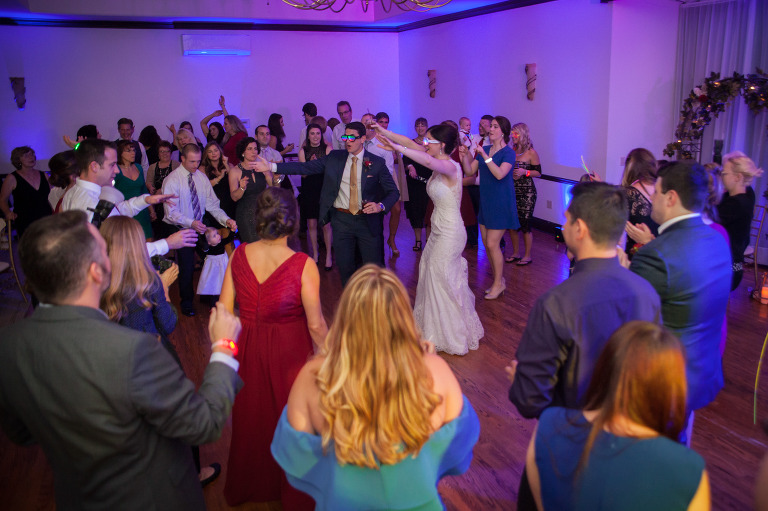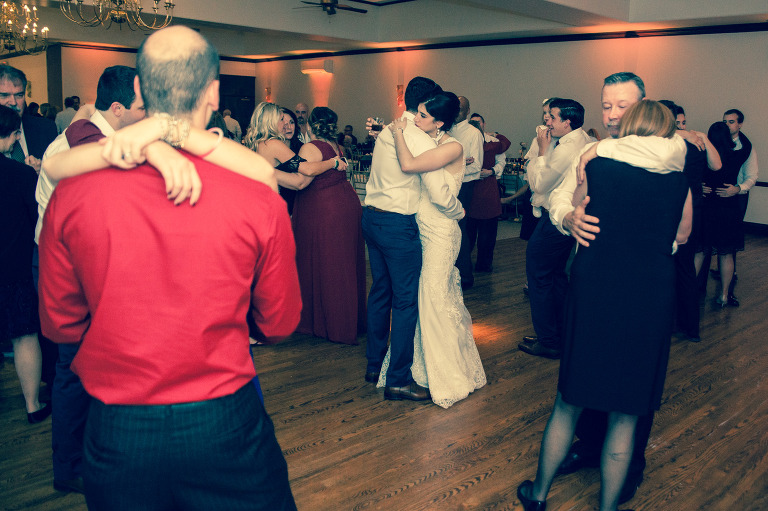 The newlyweds made sure to spend time dancing and singing with everyone to some amazingly fun songs from yesterday and today. No one wanted to stop moving and partying as the last songs played and it was time to wish the newlyweds goodbye with a grand sparkler exit. The happy couple is now headed off to Jamaica for a honeymoon of fun and relaxation, which they both totally deserve.