Scheduling the flow of a reception can be a difficult task for most people.   The challenge is to make sure that everything runs smoothly and efficiently without feeling rushed.  While it's important to include the events that are special, no one wants to make the guests feel bored or left out.  I love to work closely with my clients to help them figure out what works best based on their needs and priorities.  This past weekend I was very excited to DJ at the wedding reception of Kala Wilhelm and Matthew Lenart at the Embassy Suites Hotel in Moon Township, PA.  The entire evening couldn't have transpired more perfectly.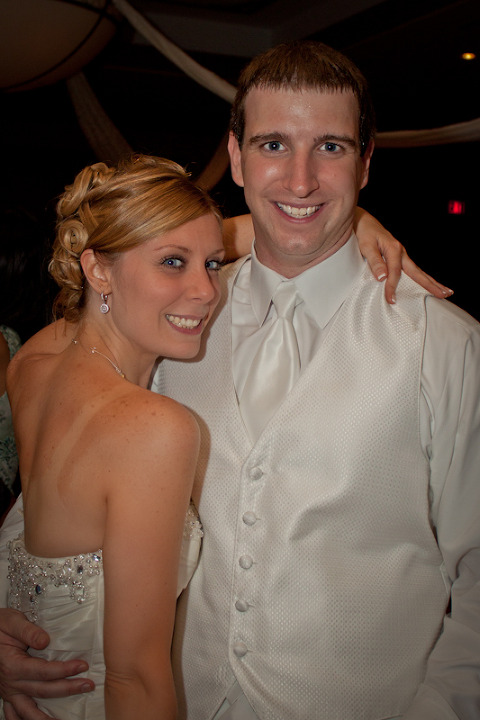 The Embassy suites really helped keep things on schedule.  The 150+ guests enjoyed cocktails in the beautiful foyer and then entered the ballroom for dinner and dancing.  There were little special touches throughout the venue that were sweet and romantic.  I loved the special chocolate strawberries on top of their wedding cake!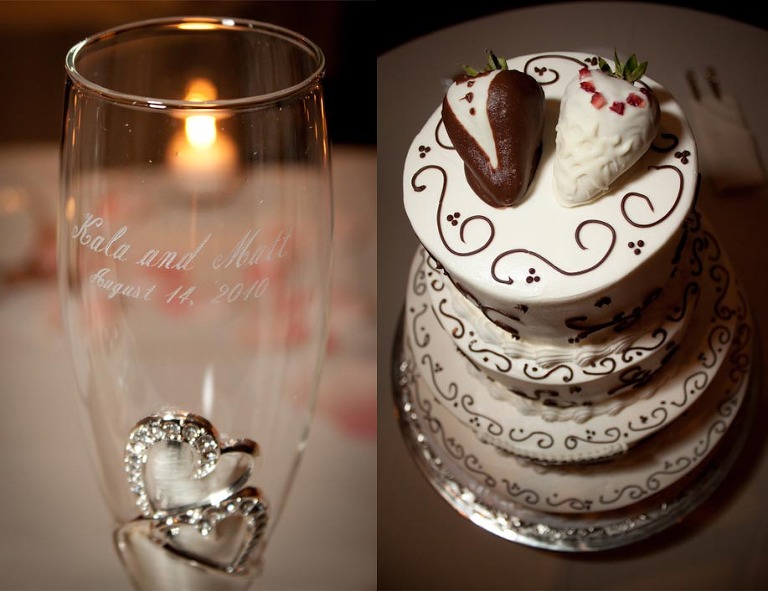 After the introductions, the newlyweds had their first dance.  Their connection to each other is unmistakable.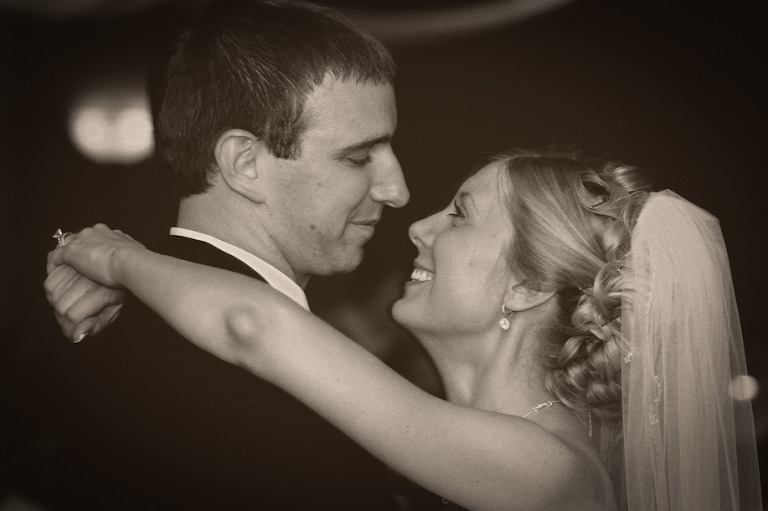 Kala and Matt made a fantastic song list for me to use throughout the evening.  They chose a wide variety of music including 80's rock and oldies, as well as newer Top 40 hits.  The wide mix was a big hit with their friends and family.

I was thrilled to get to see Robin & Jason Scibek at the reception.  I had been the DJ at their wedding last July where I first met Kala and Matthew.  I just love these two!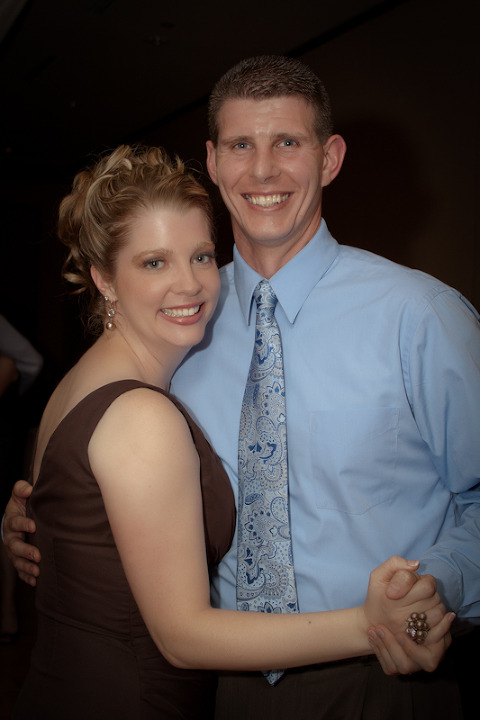 One of Kala and Matthew's concerns about their reception was making sure there would be plenty of time for dancing.  Once it was time to pick up the tempo I found out why.  Their friends and family crowded the dance floor and never left!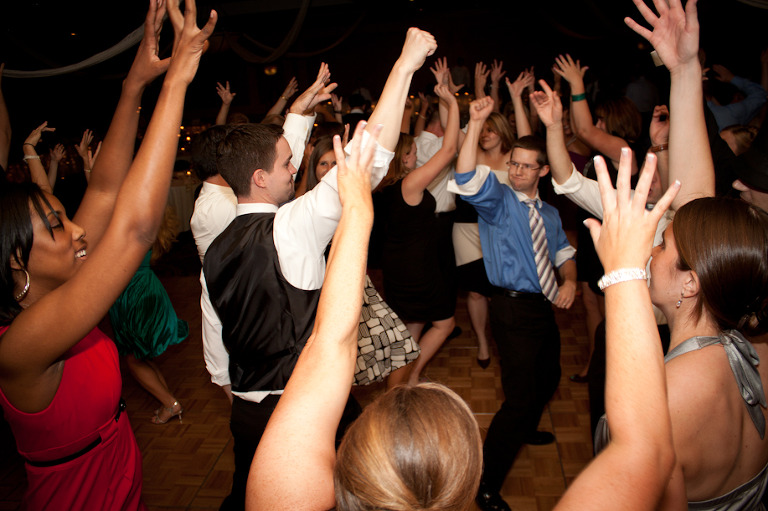 Kala was just beaming (and dancing) all night long.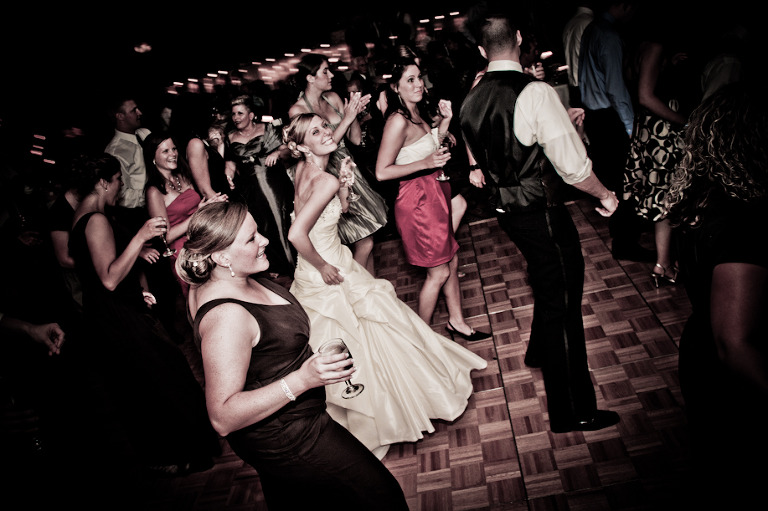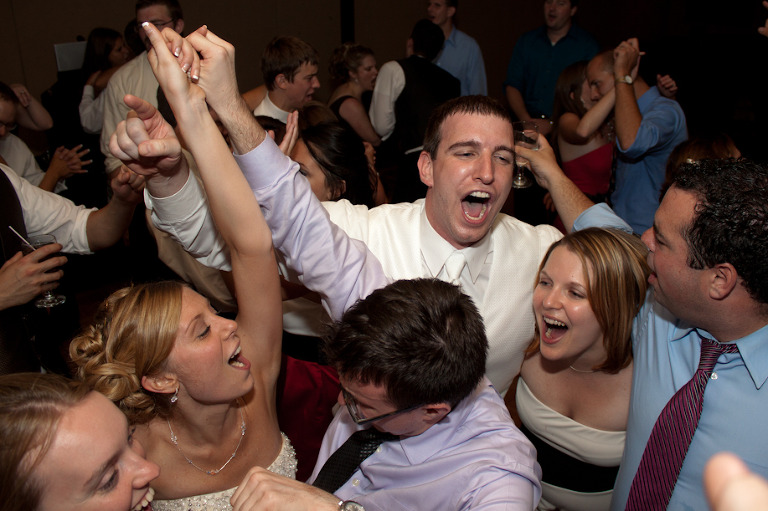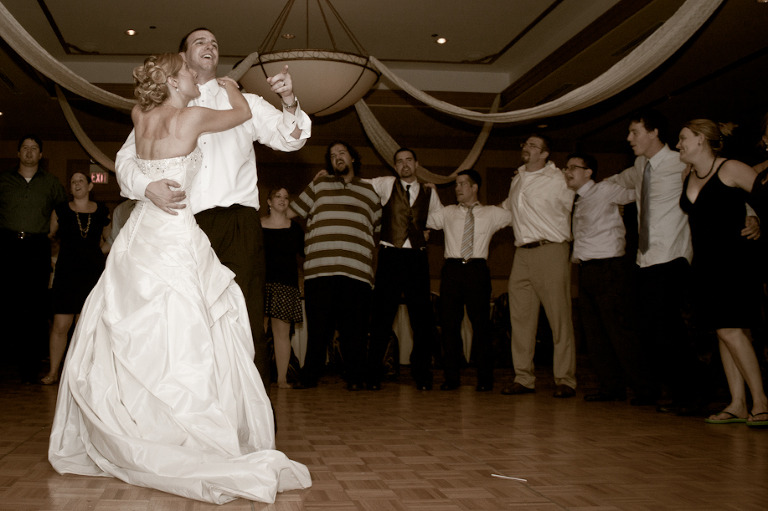 I continually tell my clients that time has no meaning on the wedding day.  It's nearly impossible to predict what time each event will happen since there are so many factors happening.  The stars simply aligned for Kala and Matthew this weekend as everything occurred exactly as planned.  There were tons of time for dancing.  Even after FOUR 'one more song' requests, the guests left wanting even just a little more.  Kala and Matt created an evening that was simply perfect both for them and all of their guests.  I couldn't be happier for them!