Simple Elegance.  Those words mean different things to different people, but there is no denying when you see it.  Last evening I witnessed one of the most beautiful displays of simple elegance as the DJ for the reception of Amy Kim and Christopher Pretsch held at J. Verno Studios in Pittsburgh, PA.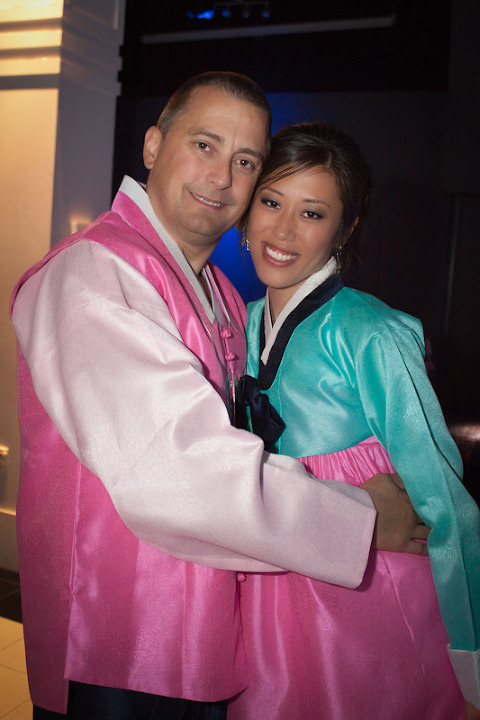 The ceremony and reception were both held in Studio A at J. Verno's. During cocktail hour, the room was transformed while the guests enjoyed the rest of the venue.  I simply love the choice of colors, so beautiful and unique!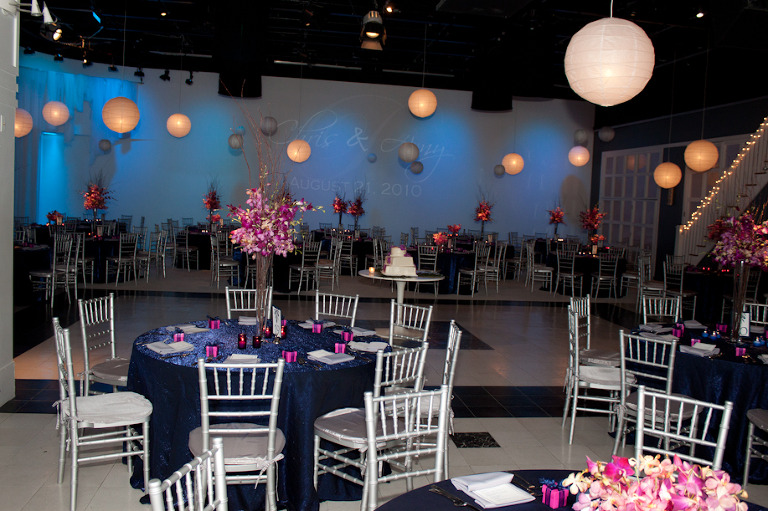 Guests were asked to sign a bottle of wine instead of a guest book.  It's a unique keepsake that the couple will enjoy on their 5th anniversary.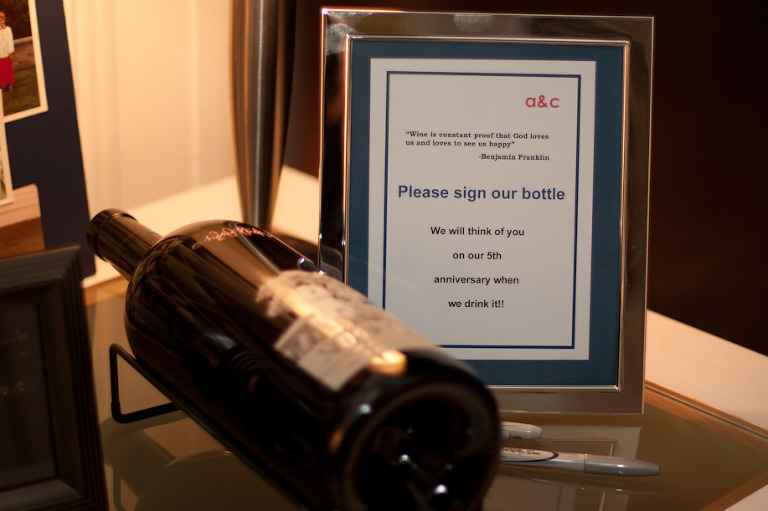 It's so easy to tell that Amy and Chris love being together, they were laughing and smiling all evening long.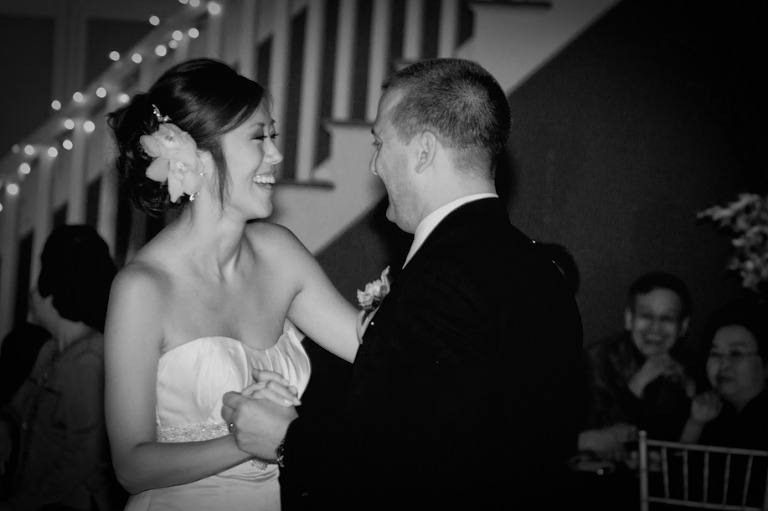 There were lots of wonderful song choices made for the big day, but Amy and Chris also left room open for guests to make requests.  It was fun seeing everyone enjoy the wide variety of music.

After the guests enjoyed an amazing dinner by the talented folks at Yes, We Cater, it was time to open the dance floor for celebrating!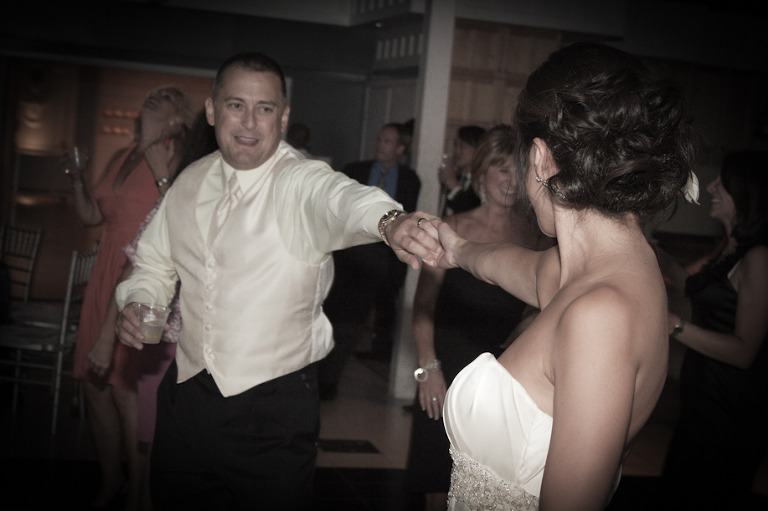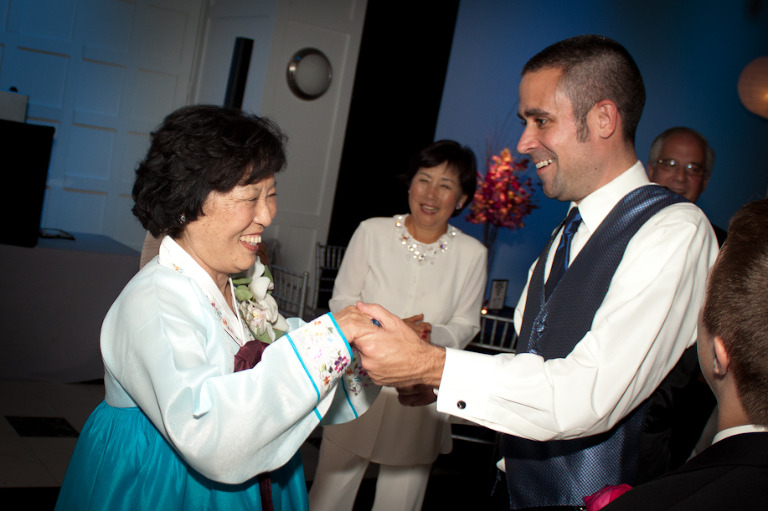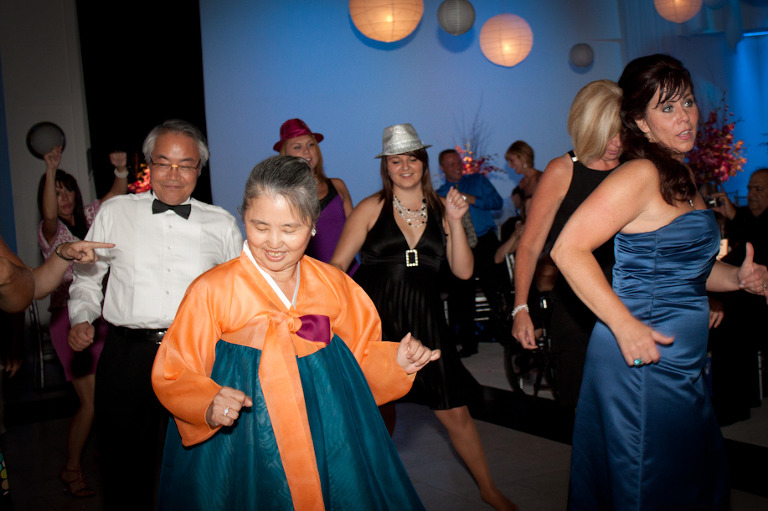 Later in the evening Amy and Chris changed into traditional Korean wedding clothes called han-boks.  All the guests were surprised when the newlywed's arrived in their new outfits!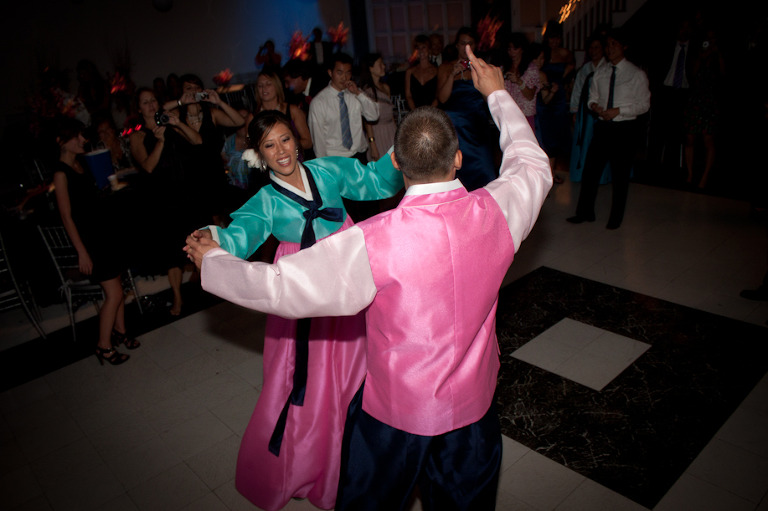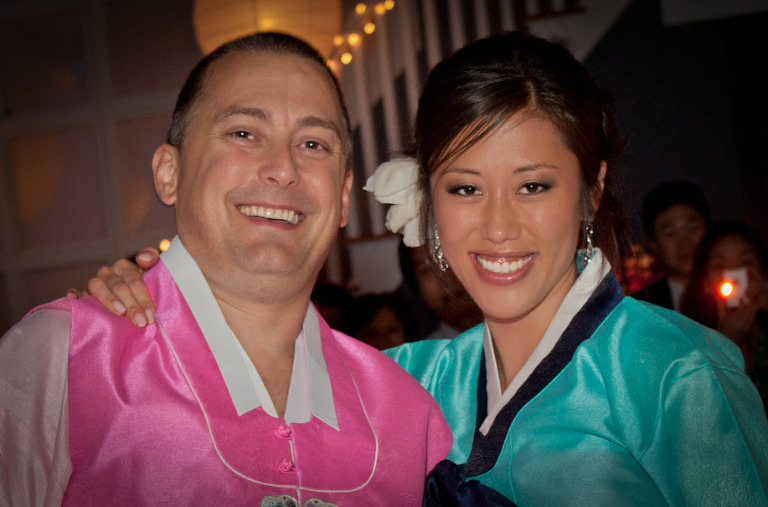 There is no benefit to spending time on your wedding day doing things that feel unnatural or uncomfortable.  I'm so thrilled that Amy and Chris put together a simply elegant day that suited their personalities and was so much fun for their family and friends.  After such a perfect day the couple can now focus on preparing for their fantastic honeymoon in Italy.