The winter is a nice time for me to focus on the 'behind the scenes' portion of my DJ business.  Cleaning equipment, filing papers and updating the music database is all well and good, but honestly I really do miss spending my weekends partying at some of the best venues in Pittsburgh. Going through these older weddings have been a ton of fun for me and has gotten me very excited for the upcoming year. Here's one I can't believe never made it here – Chantelle Dernar & Greg Filotei where married a few years ago at the Greensburg Country Club.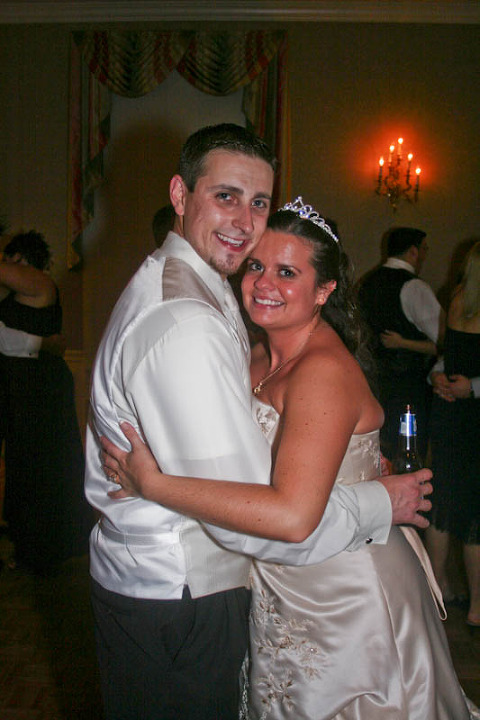 Greensburg Country Club is a beautiful reception venue and their staff was very accommodating throughout the evening.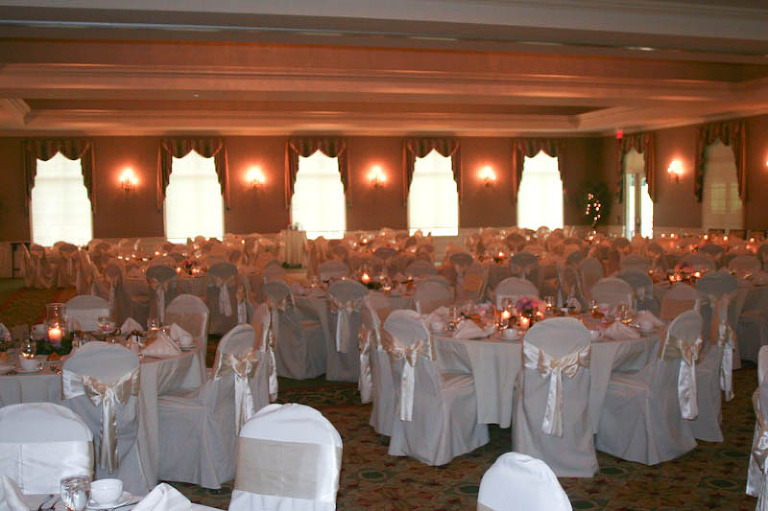 I was the DJ for Chantelle's sister Sarah's 2006 wedding and it was SO great to see their family again.  It's always such an honor to play for the same family multiple times.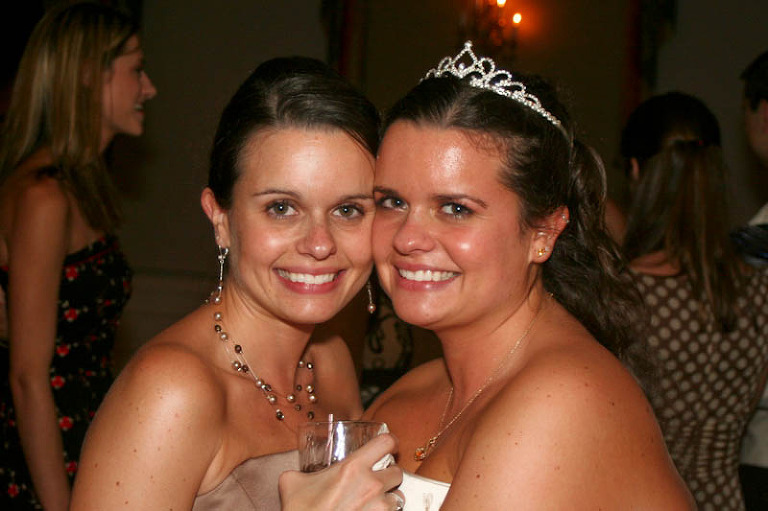 I love this photo of the cutting of the cake because of the look on Greg's face, but don't worry – it's didn't get TOO messy!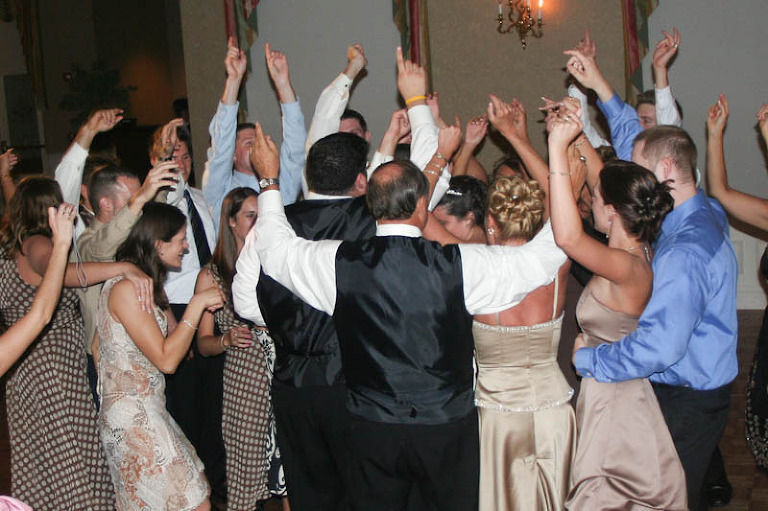 At the end of the evening everyone surrounded the newlyweds to dance and sang. Looking back on this awesome moment that reminds me so much of why I became a DJ in the first place.
Venue – Greensburg Country Club