One of my favorite things about being a wedding DJ is working with couples who really want their day to be fun for all who are invited.  With everyone putting so much focus on the newlyweds, it's truly special to see couples who spend so much effort towards making sure their guests are going to enjoy the day just as much.  Maria and Steven's sweet and caring personalities made it easy for them to plan an amazing wedding reception for them and all of their closest friends and family at the wonderful Pittsburgh Airport Marriott in Moon Township, PA.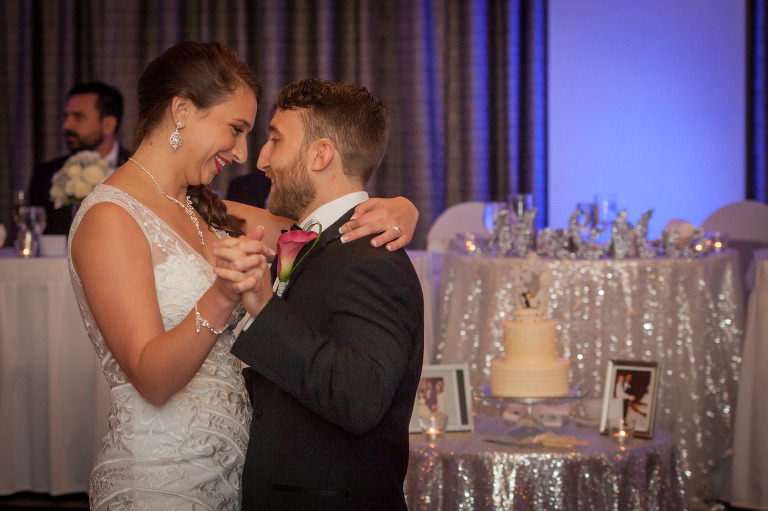 The Three Rivers Room at the Marriott looked amazing with glitter and shiny silver accents and blue uplighting.  Guests were treated to an adorable custom bottle of wine at each place setting.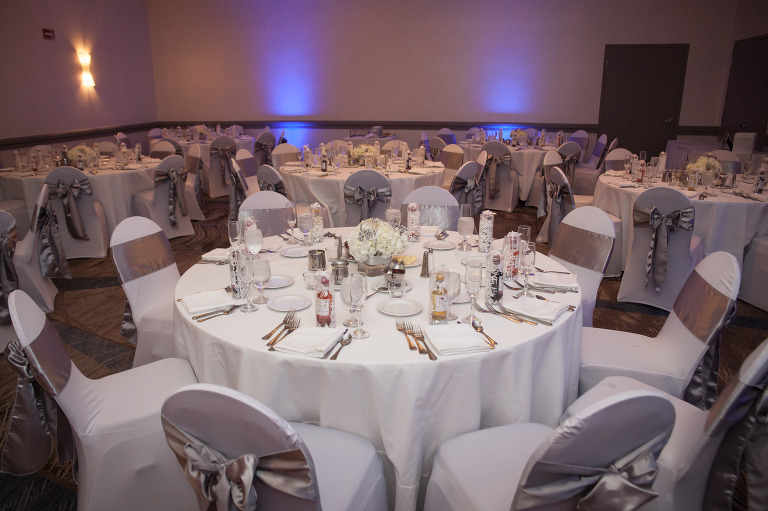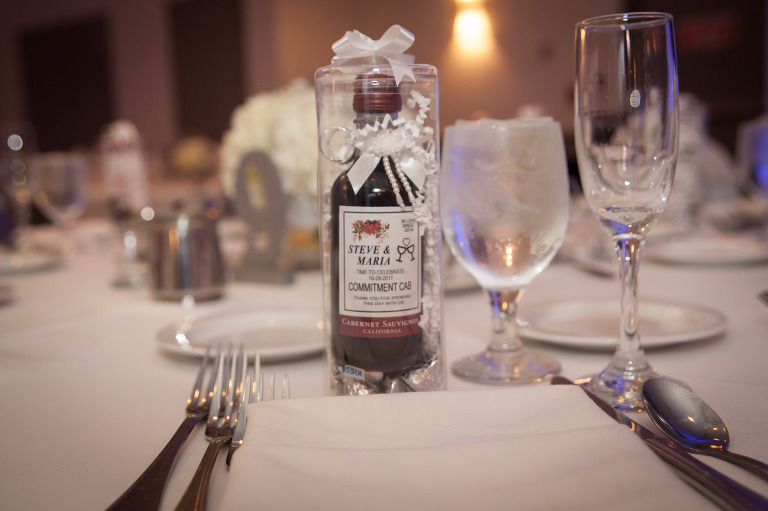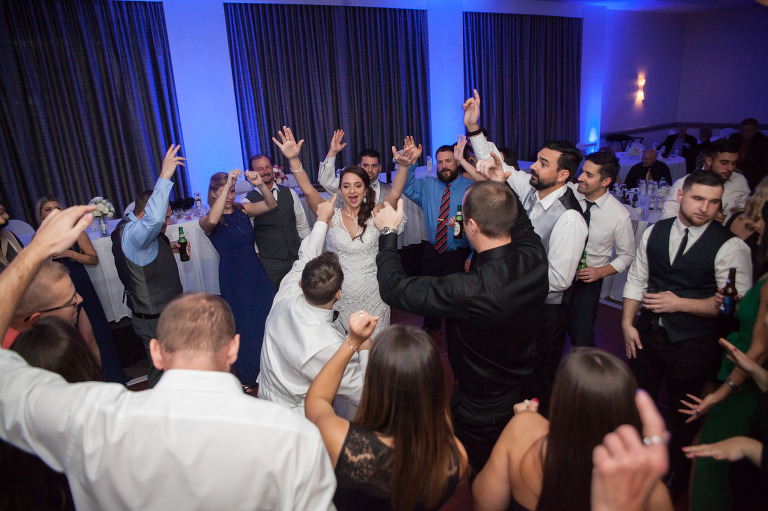 Maria and Steven entered the ballroom and set the tone that tonight would be a celebration like no other.  Everyone took their lead and there was no hesitation when the dance floor opened.  They joined in to enjoy a great dance party that featured hits including oldies, old skool hip-hop, 70's and today.  It could not have been a more perfect ending to the happy couple's amazing day as they were surrounded by all of their closest people.  Guests had come from near and far, and the newlyweds were sure to give them a night to remember.