I had the opportunity to DJ quite a few weddings this year that were originally scheduled in 2020. While everyone dealt with this situation differently, Julie and Mike's solution may be one of my favorites. The happy couple were married at a small ceremony on their original wedding day, and chose to have a vow renewal this year when they could gather with all of their friends and family for an epic celebration.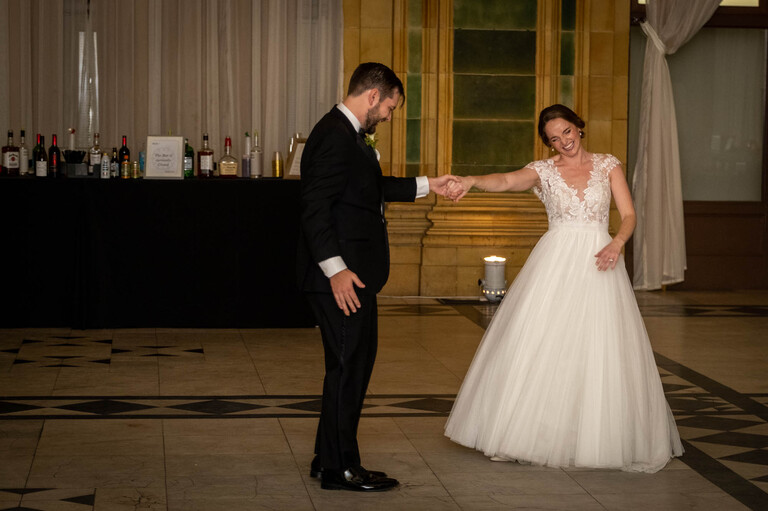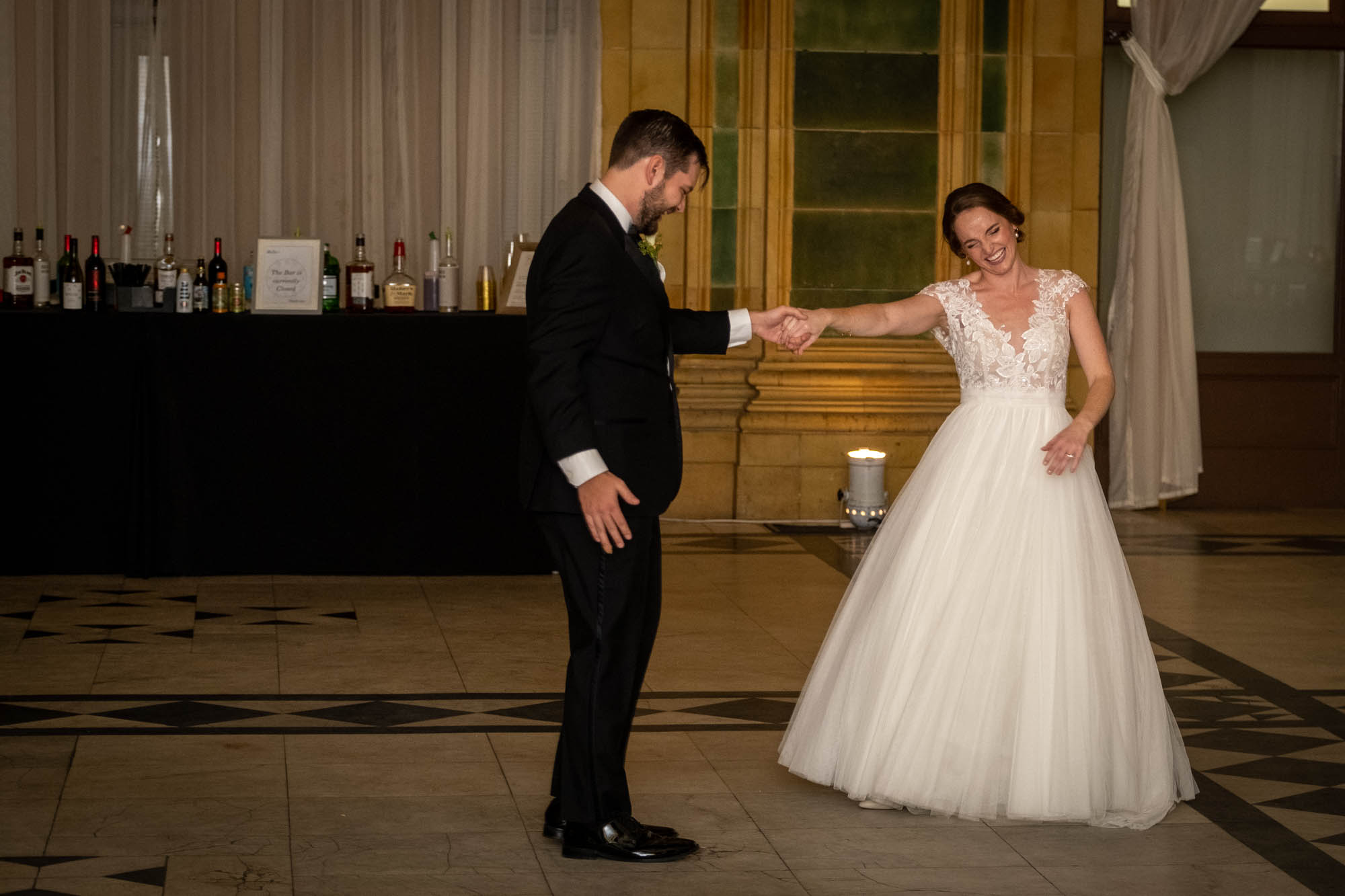 The celebration took place at the stunning Pennsylvanian hotel in downtown Pittsburgh. They renewed their wedding vows to each other under the gorgeous Rotunda with no officiant or readers. Julie and Mike just affirmed their love for each other while their guests watched on and cheered. Afterwards everyone moved inside for an evening of visiting, dancing and singing.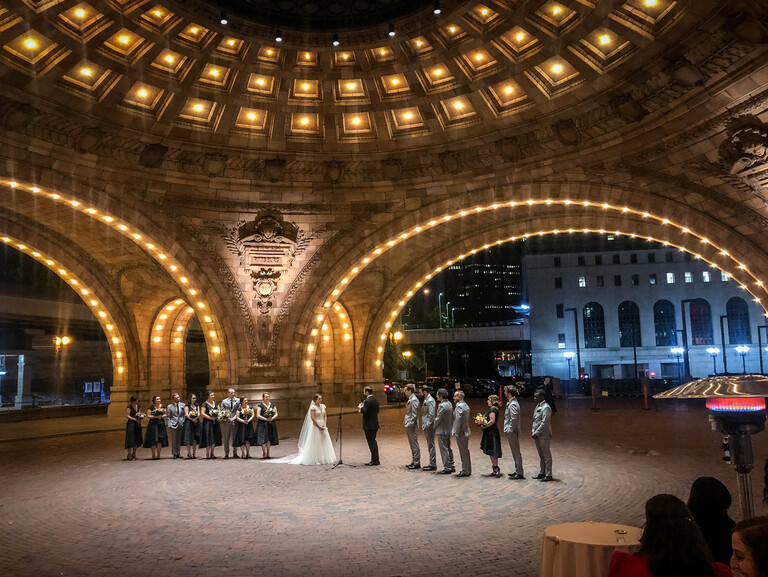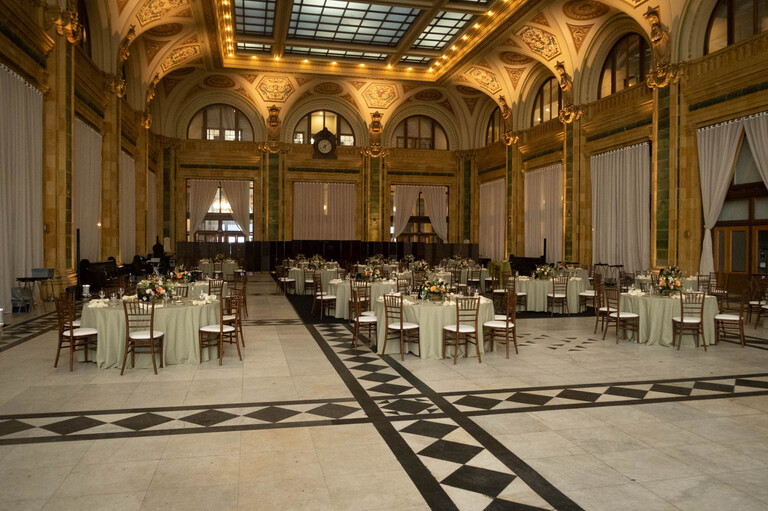 Another amazing choice Julie and Mike made was to replace the bouquet toss with a small stuffed cat (Pusheen) that would grant the catcher the responsibility of adopting a cat in honor of the newlyweds. What a fun way to include everyone in a unique and memorable event!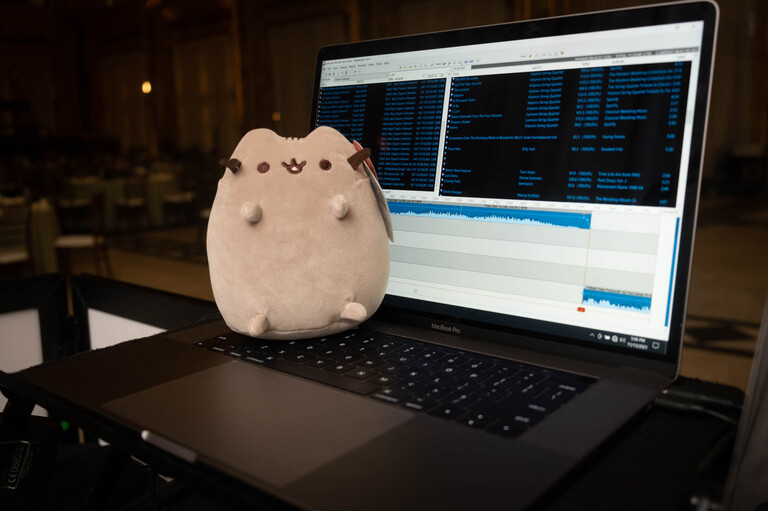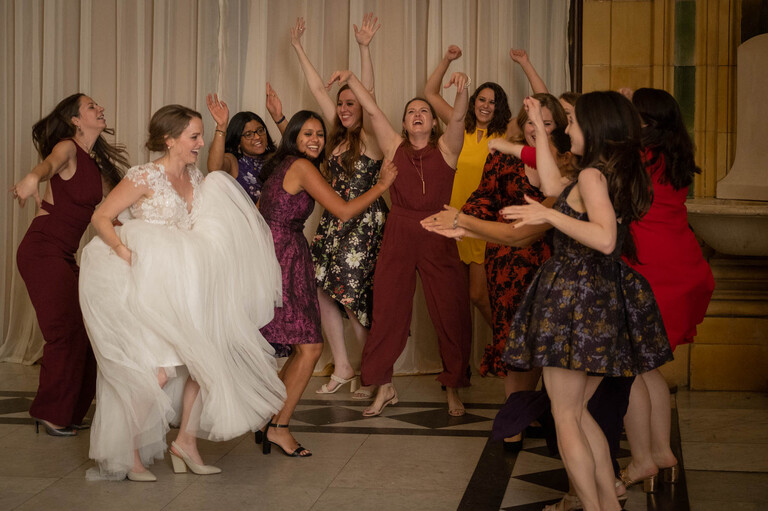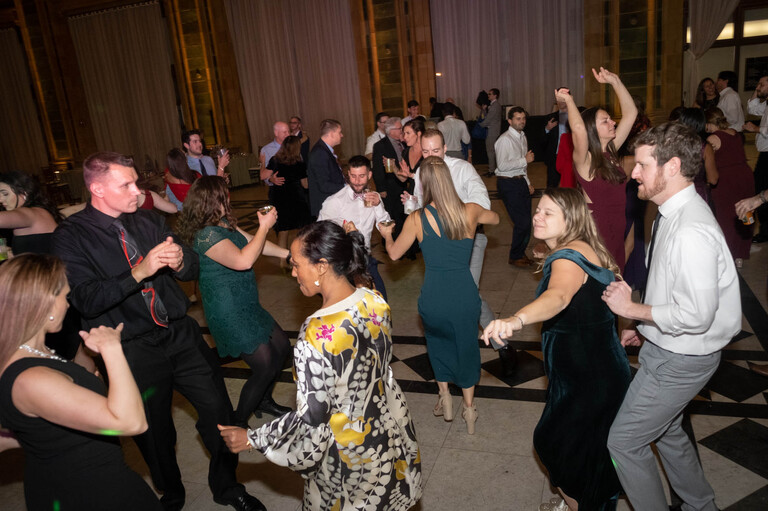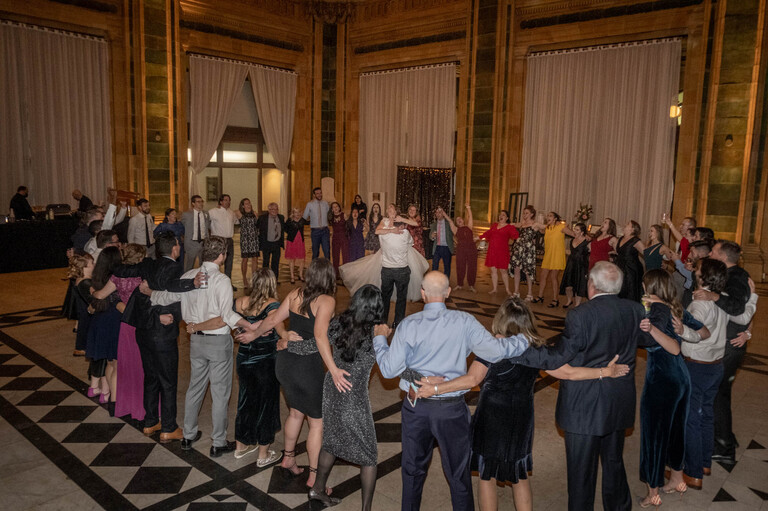 I had so much fun working with Julie and Mike and was so excited to see all of their guests join in on the fun. After dealing with all the changes of the past year, it was obvious how happy everyone was for them. At the end of the night Julie and Mike were literally surrounded by their friends and family on the dance floor for the last few songs. It was a celebration that was well worth the wait for this wonderful couple!