There are a lot of options to consider when planning the flow of events for your wedding reception. One great addition I don't see nearly enough of is when couples have a mini-dance party before dinner. It's such a wonderful way to set a tone of celebration and I find that nearly every guest participates. Kelsey and Dustin's pre-dinner dance party was one of the largest I've ever seen, and really helped get the party started!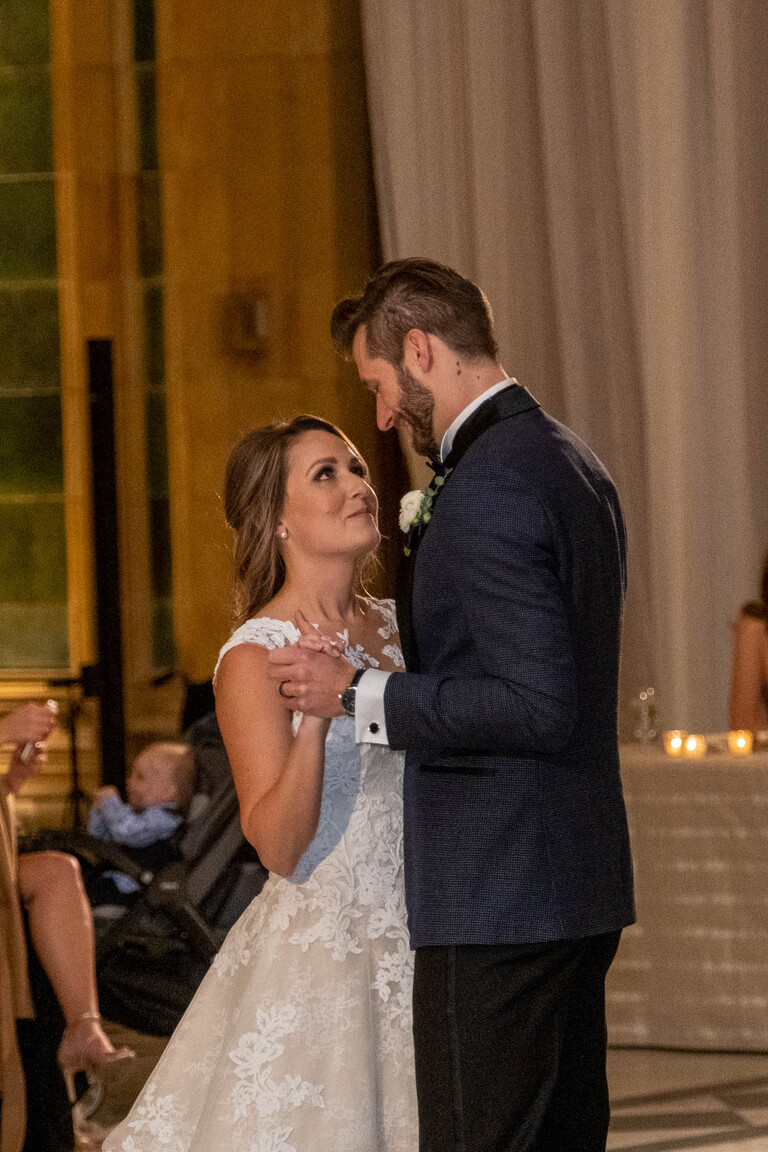 Their wedding reception was held at the gorgeous Pennsylvanian in the heart of Pittsburgh. The large dance floor was completely filled with their guests throughout the evening. Of course, I have to also mention that Kelsey and Dustin included an amazing (and quite large) ice sculpture of Grogu (Baby Yoda)!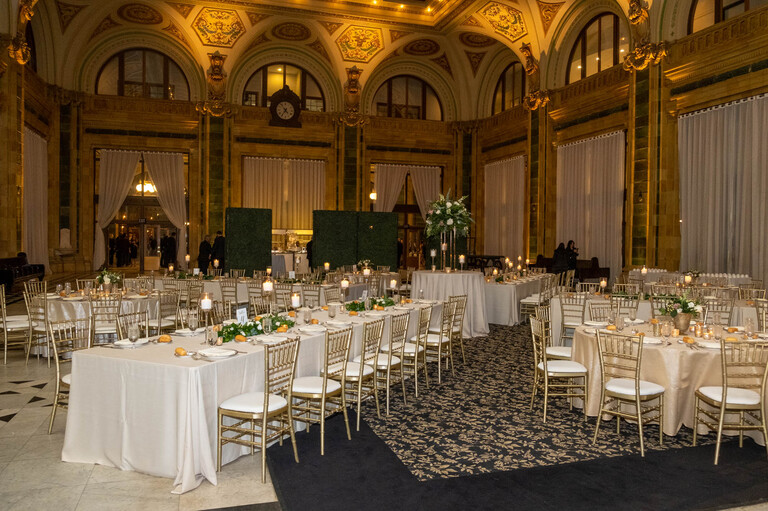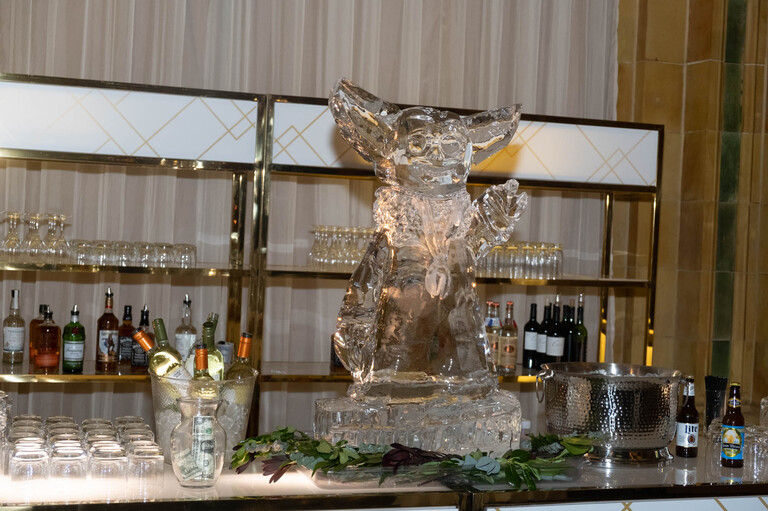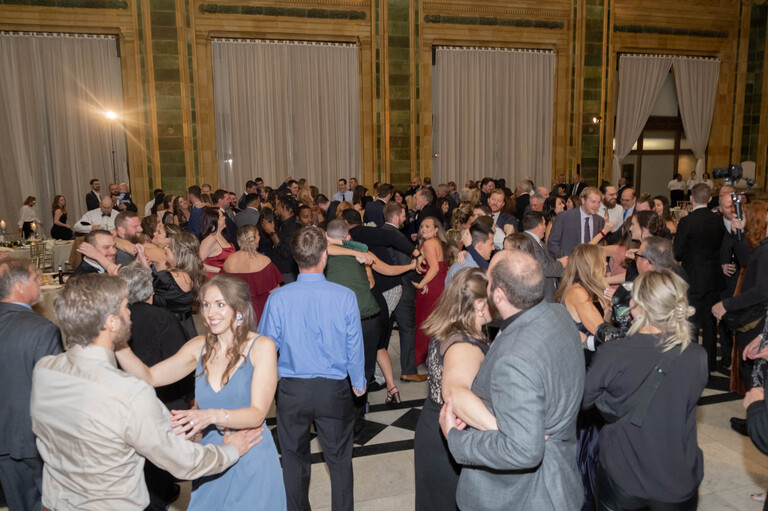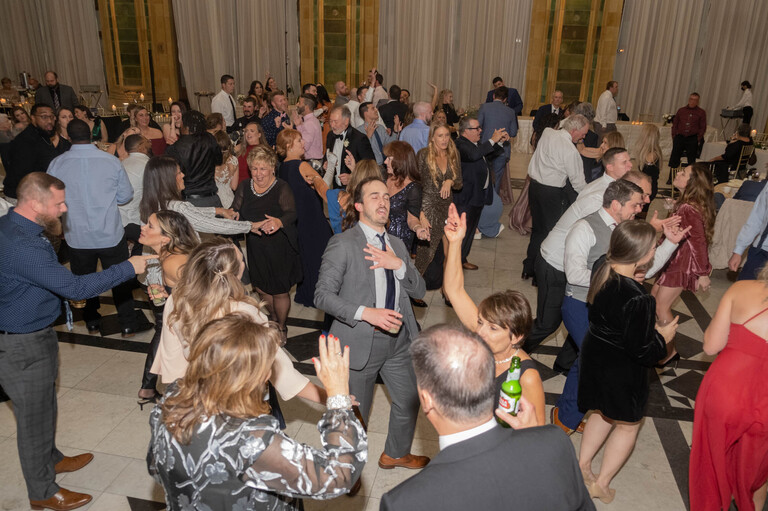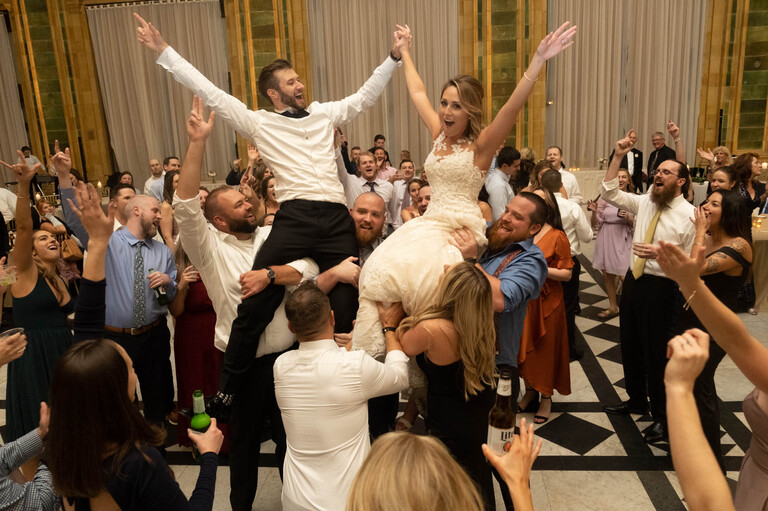 All this great dancing required some fabulous music, and Kelsey and Dustin knew exactly the songs that would get their guests moving. Everyone had a so much fun dancing to the best songs from yesterday and today. The newlyweds added tons of energy to the dance floor as they sang and partied with all of their friends and family. With such a perfect evening behind them, the happy couple gets to spend their well-earned honeymoon in Barbados.