Every time a couple says "I Do", it's a unique and fantastic occasion.  Everyone wants to create a day that reflects their style and personality.  It's always a thrill for me when people use music as a way to share a bit of themselves with their guests.  That was certainly the case for the reception of Rachel Mackanin and Stephen Gatusso, held at the Duquesne Power Center Ballroom in Pittsburgh, PA.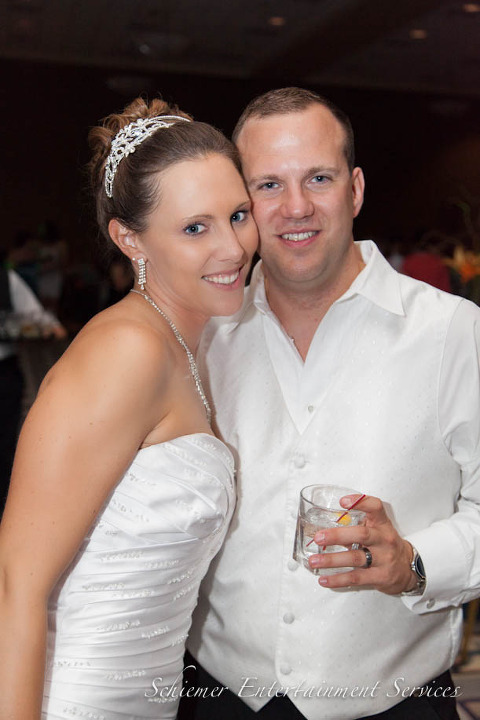 The Power Center Ballroom has large, fantastic windows, which is a great way to show off Pittsburgh to out-of-town guests.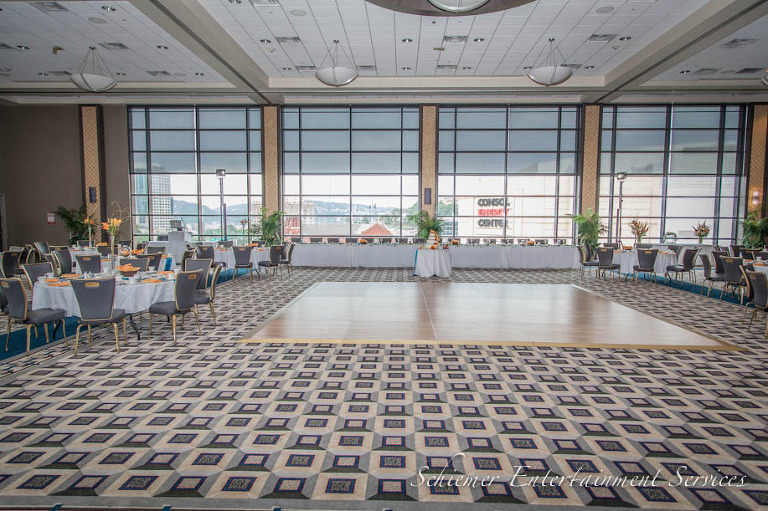 Rachel and Stephen helped create a playlist for their celebration that was perfect for their friends and family.  Dinner music featured great rock music from the 70's and 80's – I've never received so many great comments about background music!

From the moment the bridal party entered the reception, it was clear that this was going to be a night like no other.  The couple even had their first dance to Led Zepplin's "Thank You".  What a great way to set off the evening!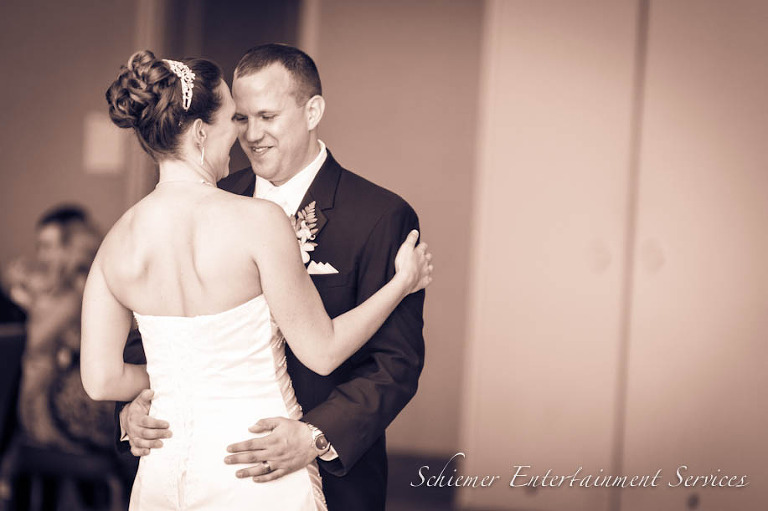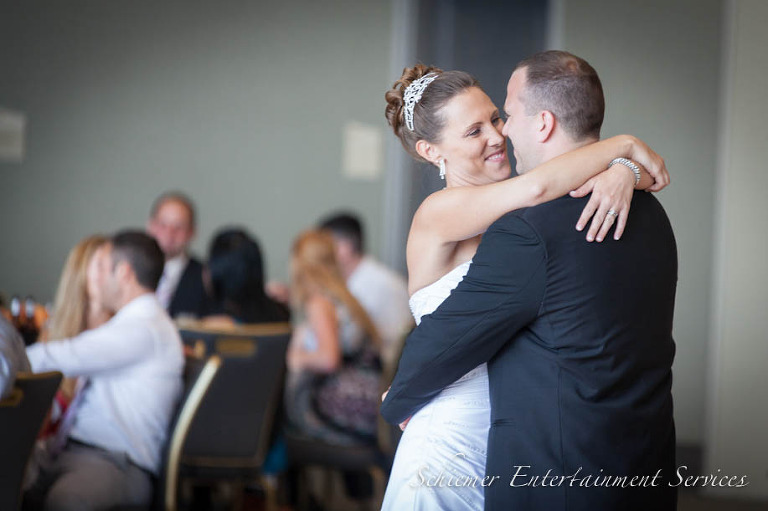 Of course, by the time dinner was over, the guests were all ready to rock the dance floor!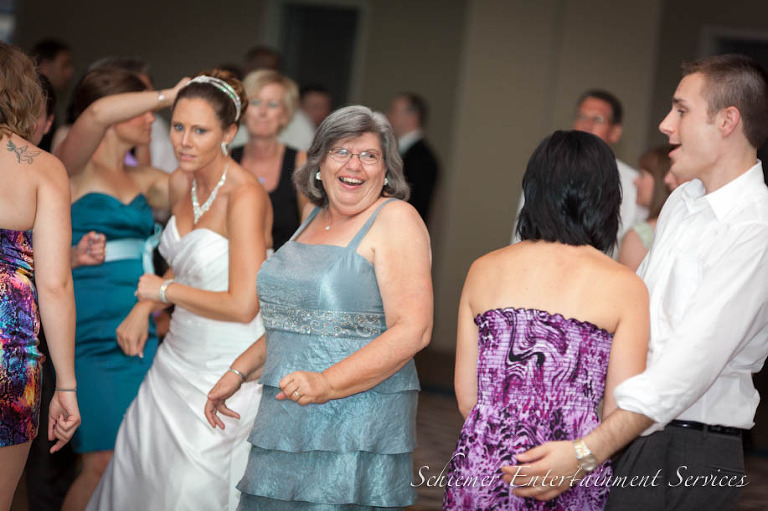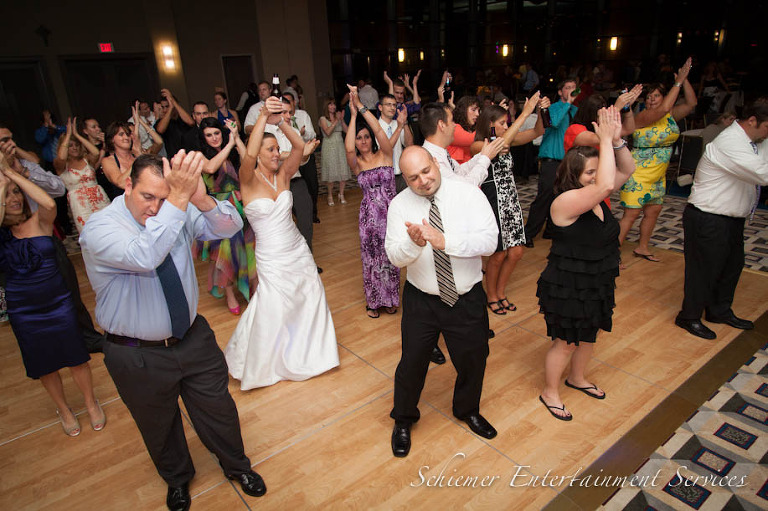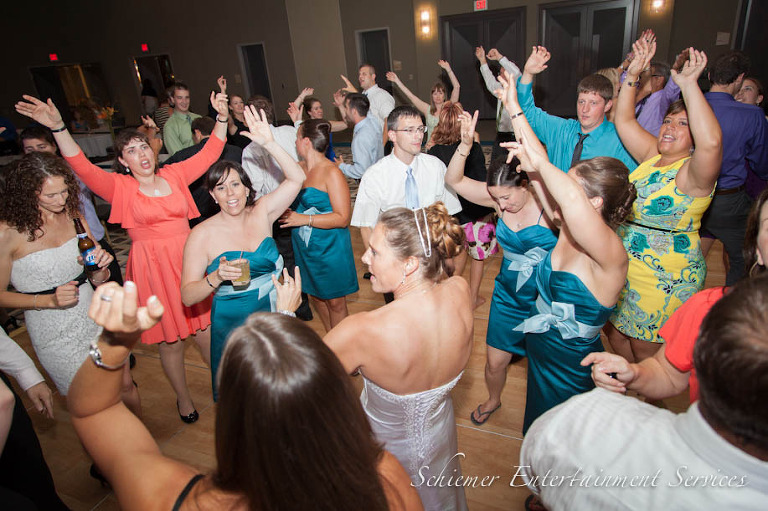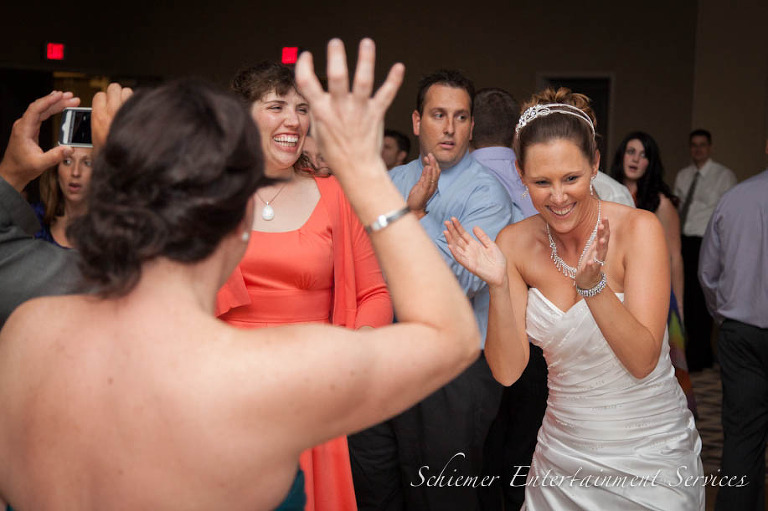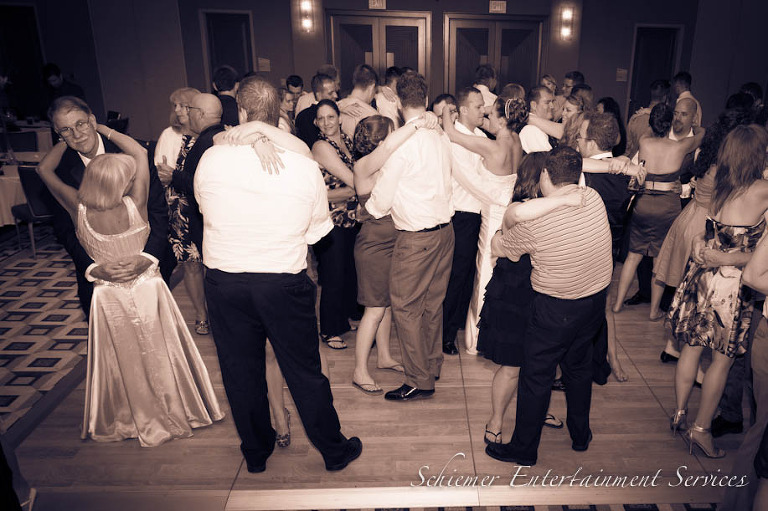 While I always tell the people I work with that they only need to tell me about the music that's most important to them, it's always amazing when a couple is this passionate about music.  Rachel and Stephen used music to make sure their guests had a fun and memorable night.  The couple now is now off on their rockin' honeymoon in St. Lucia.