One thing that can be a bit scary on your big day is allowing friends and family to add some unexpected surprises to help make things even more special.  While I'm always careful to check with the bride and groom before I allow anything too crazy to happen, sometimes these moments can create the memories that you'll always cherish.  The reception of Kate Kennan and Dan Rizzo at Ferrant'e Lakeside in Greensburg, PA included a lot of fantastic events and more than a few surprises.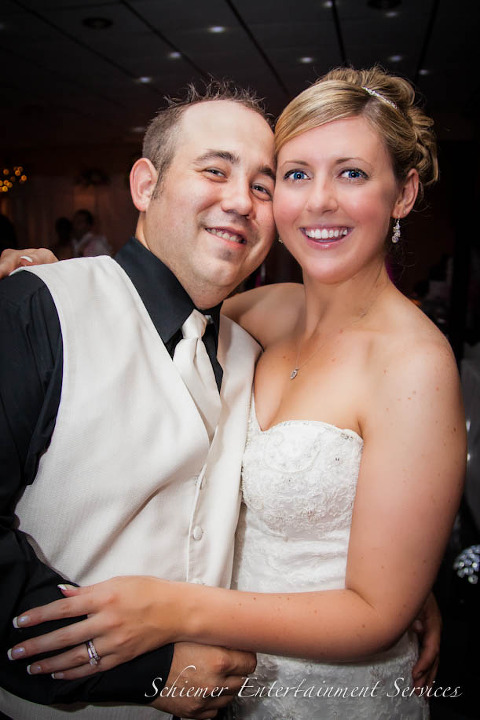 Kate and Dan planned a day that was fun for everyone, and never had a dull moment.  Their families pitched in with some great surprises which included fireworks, a video slideshow, and one of Dan's talented relatives singing a song!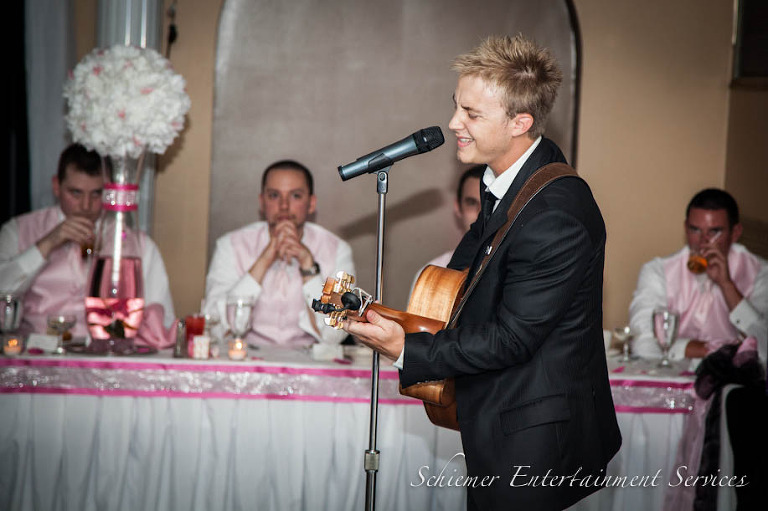 I love that Kate and Dan used the playlists here on my website to plan the music for their celebration.  They were able to figure out what aspects could be joined together to create their own list that really suited their style.

The newlyweds held their first dance and bouquet and garter toss immediately after dinner so the celebration could get started.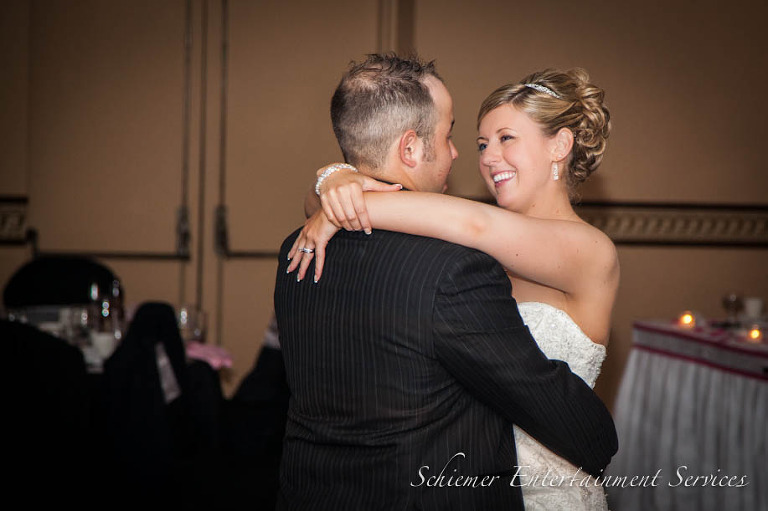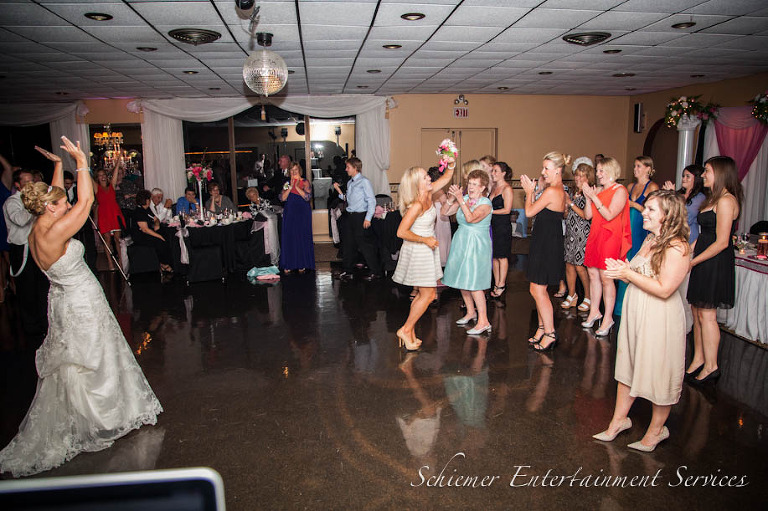 Later in the evening, the guests surrounded Kate for a traditional dollar dance.  It was awesome!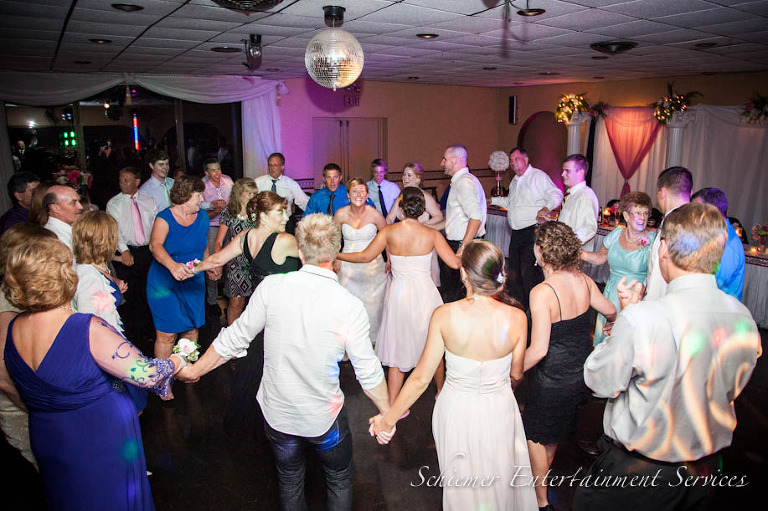 I met Kate and Dan two years ago at the reception of Kala and Matthew Lenart. It was so much fun seeing them tearing up the dance floor all night!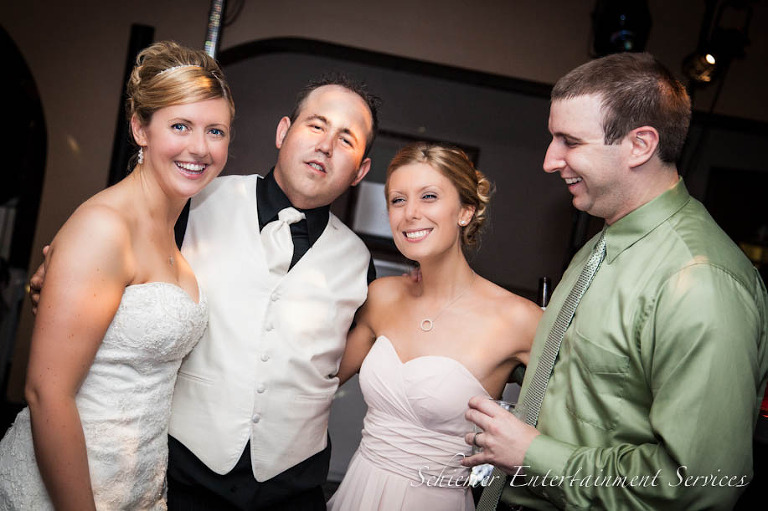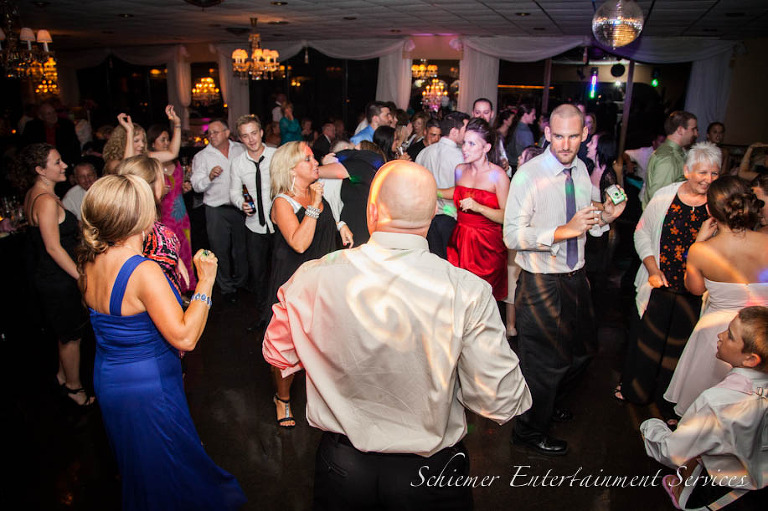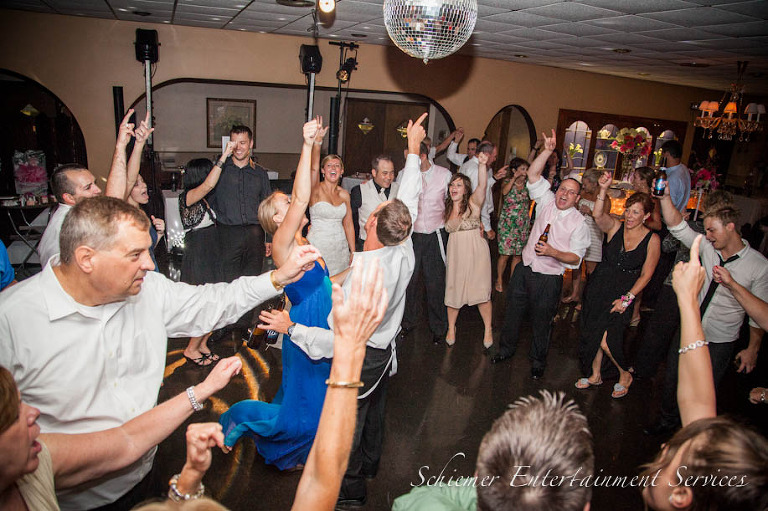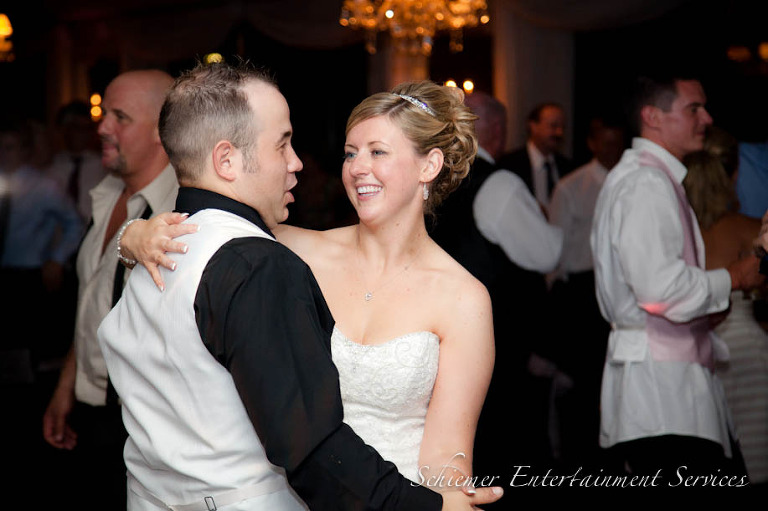 I was completely humbled to see how excited Kate and Dan were to have me as part of their amazing celebration.  These two adorable newlyweds were able to create a wedding that that was as fun and creative as they are.  As the night came to an end, the room was still filled with guests who weren't ready to leave.  Clearly, Kate, Dan and their families, had given everyone a night that no one would soon forget.