One of the fun parts of being a wedding DJ is watching as the friends of the newlyweds come together to join the celebration.  Friends from grade school through college play such a big part of the big day.  I love the energy that's created when they gather to party and celebrate with the happy couple.  Amanda and Ben invited lots of fun and energetic people who helped make their reception a night to remember.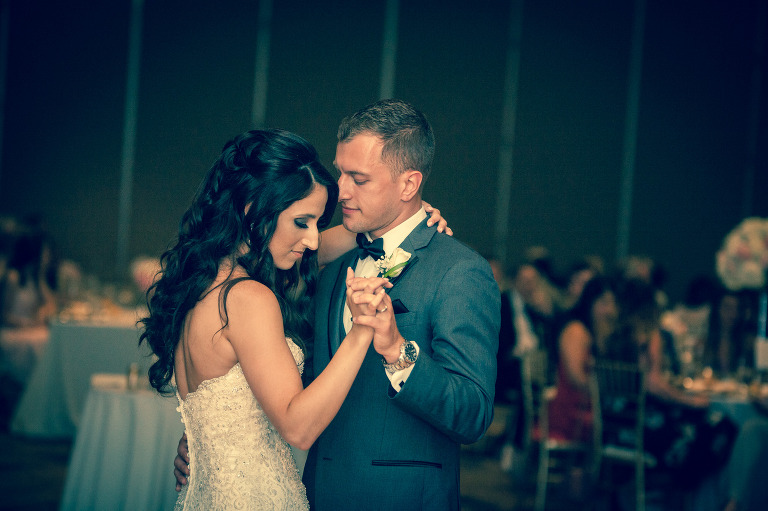 Amanda and Ben held their reception at the wonderful Sheraton Hotel at Station Square.  The ballroom looked amazing and I was thrilled that they asked me to provide a monogram on the large dance floor.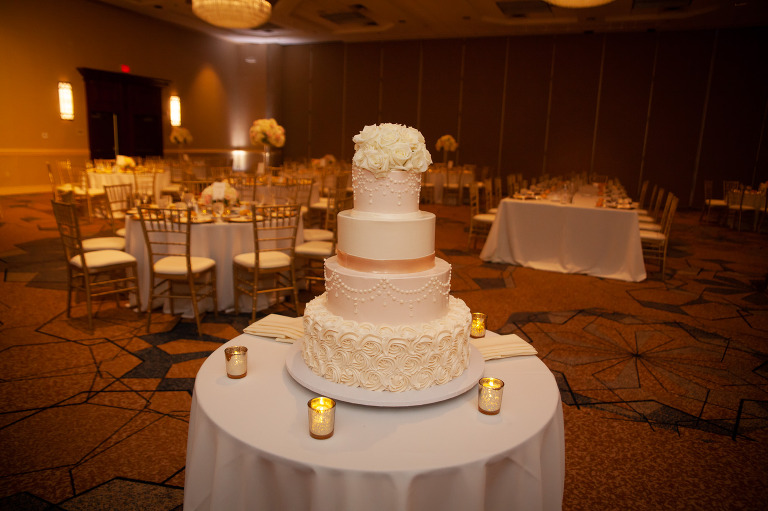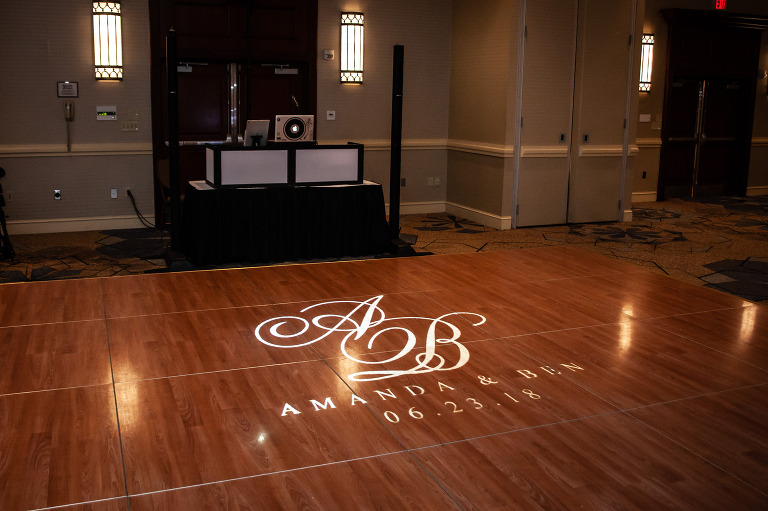 When it was time to dance, their Best Man literally RAN to the dance floor to help get the celebration started!  He was soon joined by all of Amanda and Ben's friends and family for a wild, silly, and fun dance party.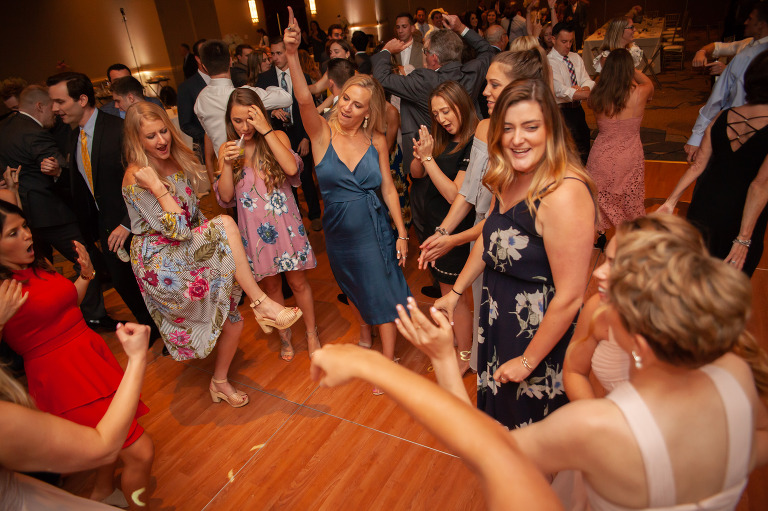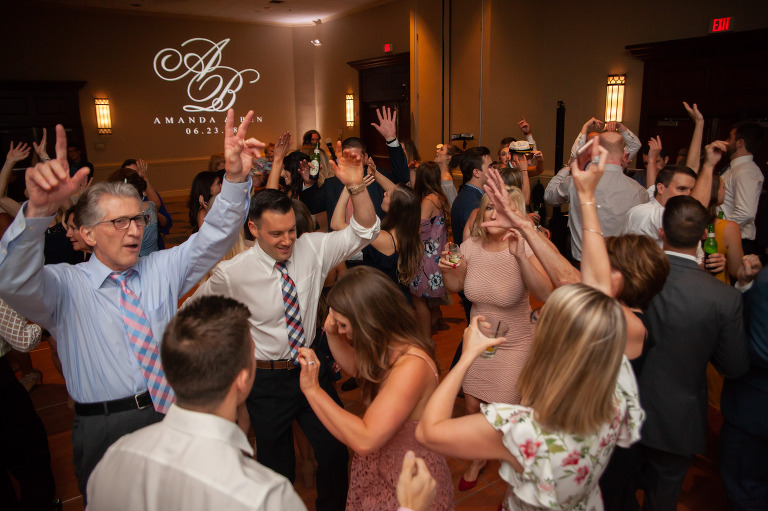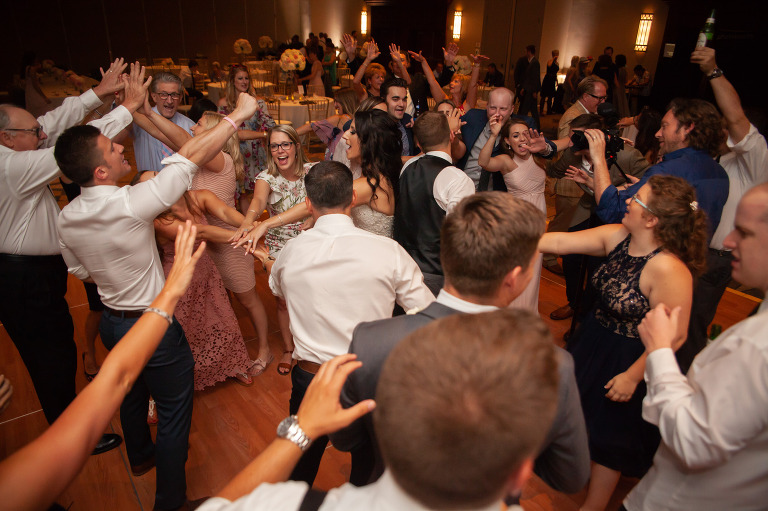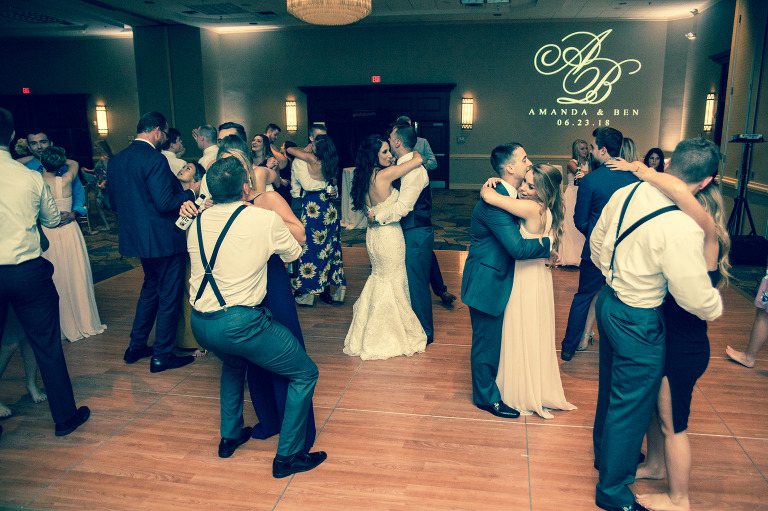 Amanda and Ben's guests danced to some amazing music from yesterday and today.  At the end of the night, many of their friends were ready to head off to an after party.  No one wanted the party to end!  The happy couple will soon leave their friends behind as they head off to Punta Cana for their honeymoon.